Are Sliding Barn Doors Too Trendy?
Photo from Holly Mathis Interiors
Sliding barn doors have shown up everywhere in recent years. They have obvious charm and add interest to many a builder-grade space. They have even shown up as a standard feature in new builds, as well as in home improvement stores and furniture stores.
This has led many of us to wonder if our beloved barn doors are heading the way of ivy wallpaper and gold faucets with crystal levers, and whether they'll put a damper on our home's resale value. But fear not, barn door lovers! There are ways to use sliding barn doors that will make them outlast the trend.
What Not to Do
First, let's take a look at some examples of barn doors that are not going to outlast the trend. Note that these aren't bad, they just count as trendy.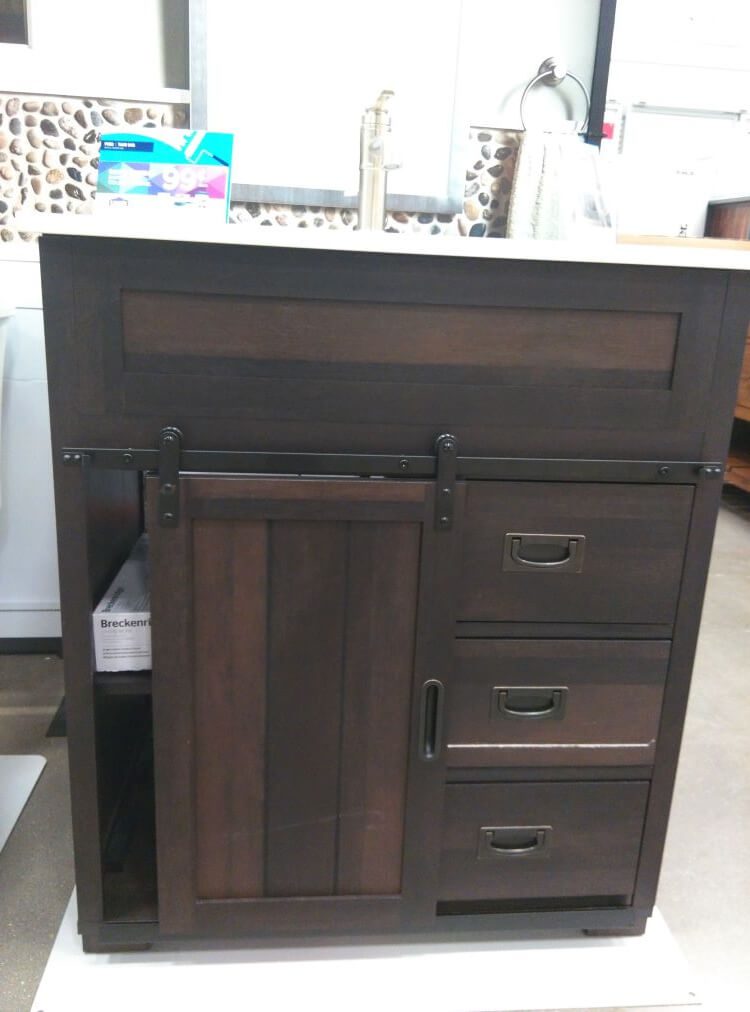 You recognize this. It's a bathroom vanity. But look at it for a minute. What is that? Is it a barn door? A rolling barn door? No, can't be. It's a teeny bathroom cabinet. Herein lies the problem, or for the maker of this product, the opportunity. We have decided we like barn doors. Actually, we love barn doors! While this is not a barn door, it resembles a barn door. So we love it too.

Here we are again.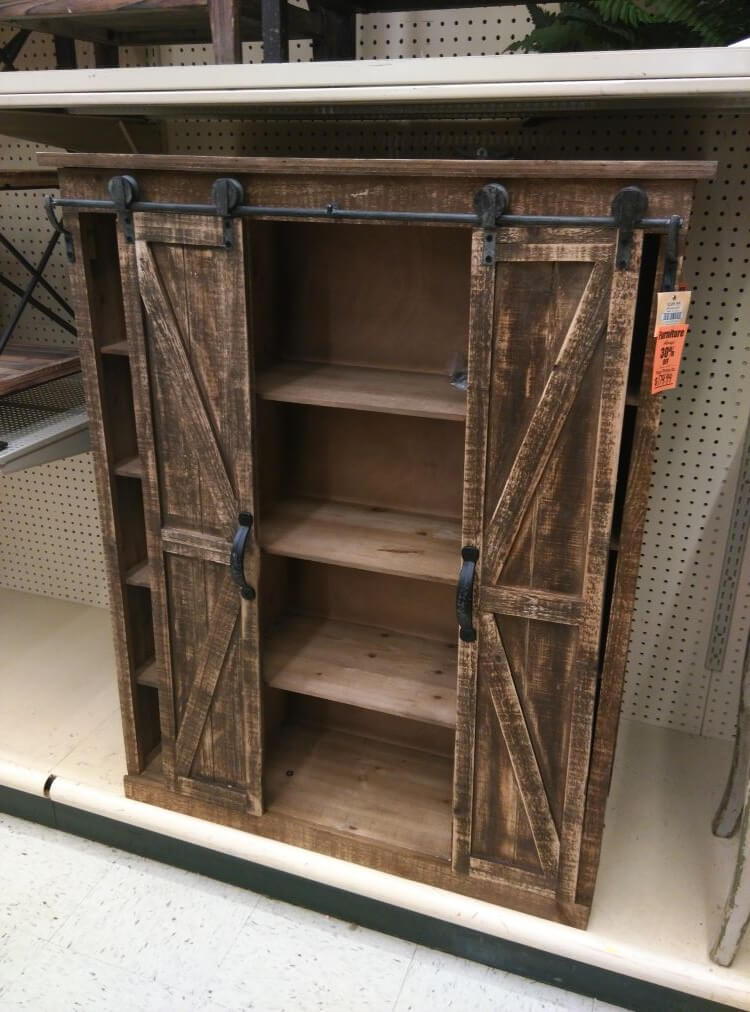 This is furniture whose maker has reasoned that if they put hardware reminiscent of barn-door hardware on a cabinet, we will like it. And if they make it out of wood that's painted to look old, we will love it. And if it has sliding doors that kind of look like what you might imagine a barn door would look like, we will have to have it.
You'll also see full-size interior barn doors (actually, regular-door-sized barn doors) at big box stores. I understand the temptation to switch out your regular doors with ones on sliding-door hardware and big Xs made of wood on them. But that's called "trendy." There will be a time, and in not that long, when people will realize that they don't live in a barn. And they will wonder why they were so dead-set on making themselves think they did.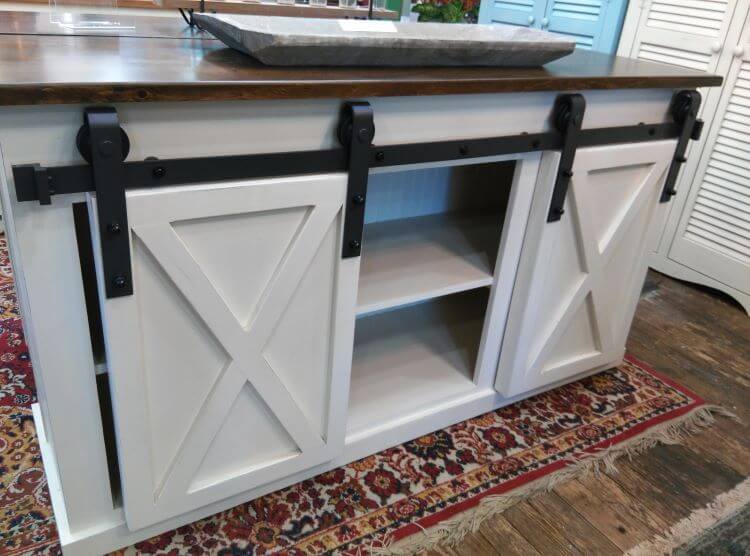 Confession: I think these cabinets are cute. But my point is this: One of these days we will start to question why we put little doors for livestock on each and every one of our home's surfaces. Then we will start to hate them and will remove them.
How to Use Barn Doors Well
1. Make it as authentic as possible.
For barn doors, it's slightly harder to find a real one than a fake one, right? It doesn't need to be an exact barn door to be authentic in this case. In fact, a real barn door would be huge, so almost no one could have an actual barn door in their home. What about a real salvage door on barn hardware? It's not actually a "barn door" (whatever that really means), but it's a cool old door on barn door hardware.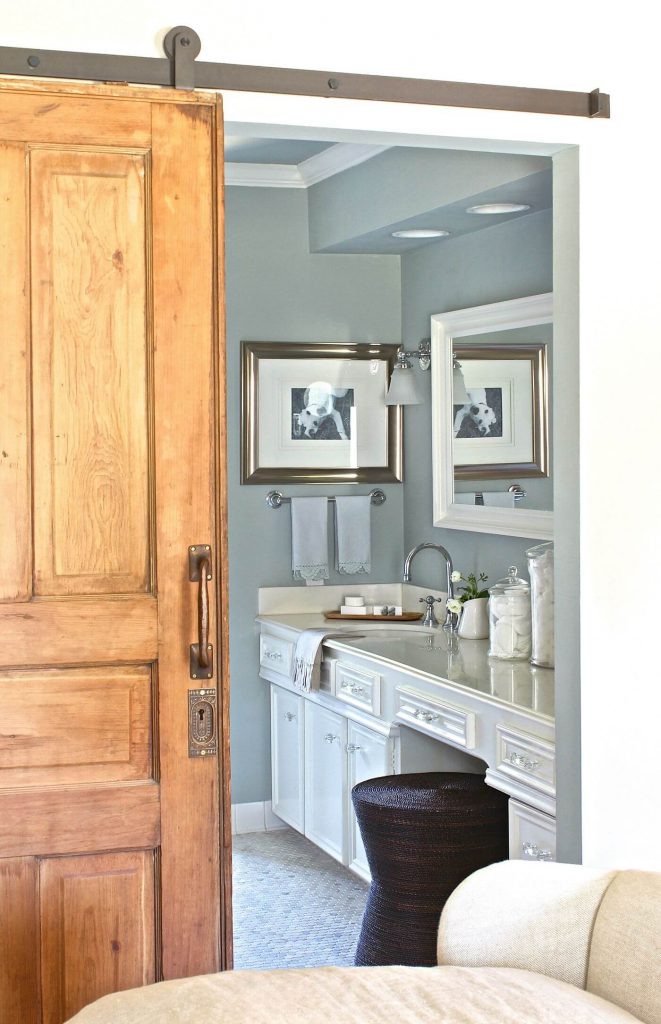 2. It should make sense with the home's design.
Say you like the barn door idea and really want to add something to your house with sliding barn doors hardware. Just pick a place where a sliding door makes sense. Pocket doors were developed because sometimes there wasn't room for a door to swing. That could be a good place for a barn door.
But remember that unlike a pocket door, your sliding barn doors will overlap the wall when open and make that wall space unusable. If that wall space wasn't usable anyway and could use a neat old door on it for décor, then try a barn door.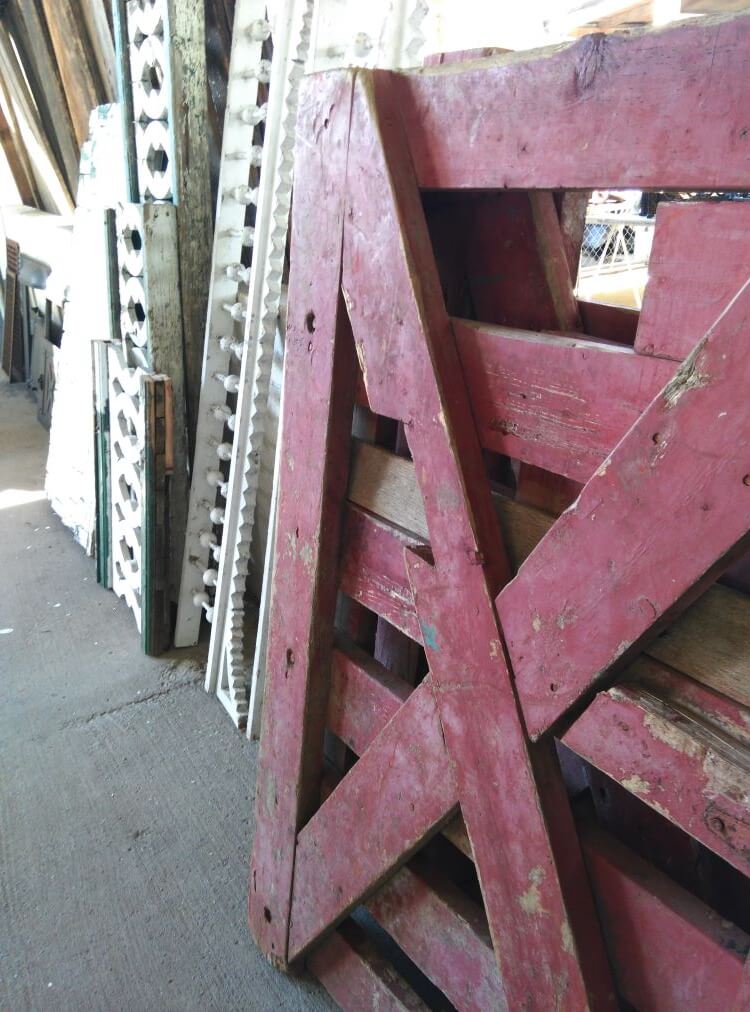 There are tons of possibilities for using this cool piece, and when the trends change, it's still cool. Check out salvage shops, flea markets, ReStores and Craigslist.
Think too about your home's resale value. If you opt for trendy sliding barn doors and plan to sell your home in the next few years, potential buyers may not be as enthusiastic about your farmhouse style as you are. Placing a door where it will work with the home's flow will help it not be a detriment when you sell the house.
3. Use sliding barn doors in the right places.
Closet doors could be another good option where the function of sliding barn doors would work well. Another great use of a barn-style door is in an upstairs loft area that's normally open to a two-story foyer or some other kind of semi-open space. The doors could slide closed to make temporary walls when privacy is needed (like with a home office). Places where you don't use the doors much and they're for decoration will also work.

Where not to put them? Any place you use a door for privacy, given that it's hard to lock them and they are harder to use than a regular door. Watch out for them with kids who might play with them. There could be a lot of pinched fingers and loud noises, not to mention the possibility of the doors falling off.

Barn doors will stick around for awhile if you place them thoughtfully and use as "authentic" of a door as possible.
---
Looking to update the look of your kitchen? Learn more about kitchen cabinets and when to paint or replace them. While you're at it, follow us on Instagram, Facebook and Pinterest for more daily inspiration and farmhouse style.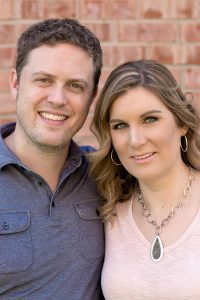 Holly Thompson is a designer in the Nashville area. She and her husband Dave own Holly Thompson Homes, a kitchen/bath showroom/interior design studio in a 200-year-old building in Historic downtown Franklin. They are a husband-and-wife design and renovation team, partnering with local contractors and builders to make Holly's designs come to life. Their home was featured in American Farmhouse Style in Fall 2017. They also have three kids and two kitties. Follow along with Holly and Dave on Instagram and Facebook and on their blog.