Personality Profile: Ginny McCowan, Maple Creek Market
The farmhouse community is full of wonderful people, and one such personality is blogger Ginny McCowan of Maple Creek Market. She's a wife and mom, and lives on a working historic farm in New York with great farmhouse style. Here's a Q&A with Ginny!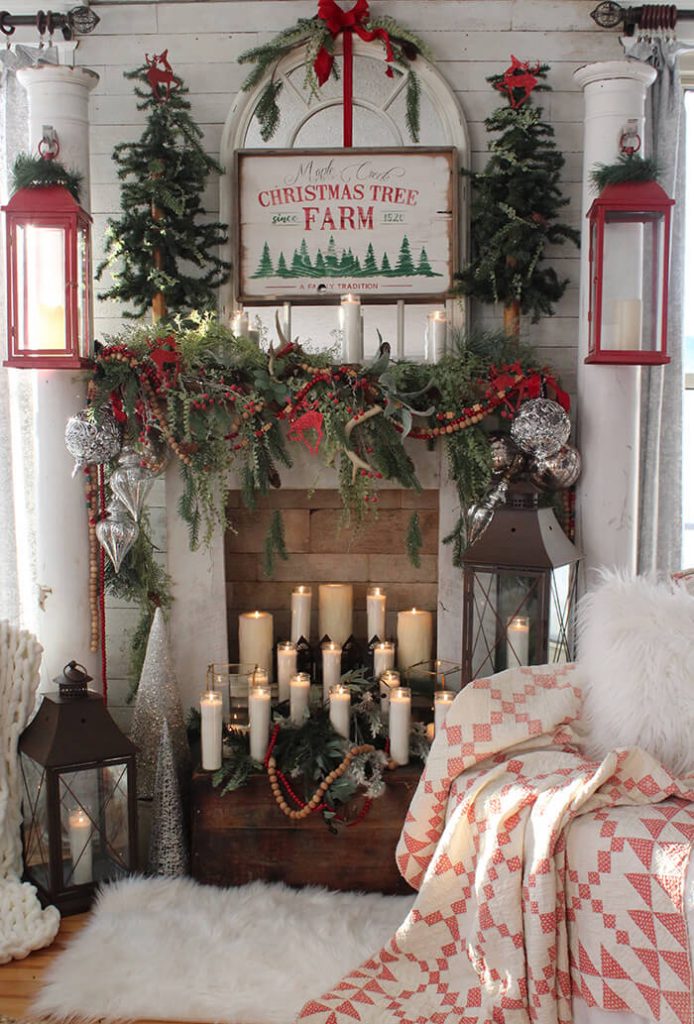 American Farmhouse Style: How did you get involved in the farmhouse community?
Ginny: When my husband and I purchased our historic farmhouse 12 years ago, I immediately fell in love with its simplicity and functionality. I had so many ideas for this old house and was very excited to begin implementing and sharing them! At the promptings of my daughter, I began to put my décor ideas out there through Instagram, Facebook and the Maple Creek blog and website. Finding thousands of other like-minded people with a passion for décor was so exciting. At this point, it's like a big extended family!
AFS: What's your favorite part of connecting with other farmhouse enthusiasts online?
Ginny: I think the thing I love the most is the support and sense of community it provides for everyone. I've made lifelong friends through my online community. It sounds crazy, but it's true! The best part is being able to meet and hug my sweet friends in person.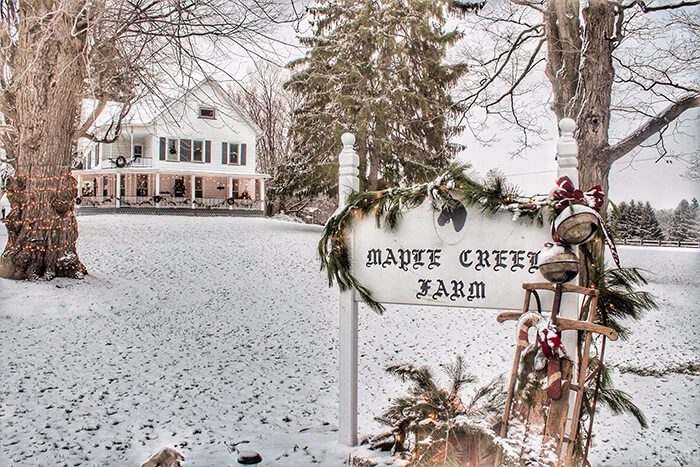 AFS: How would you describe your home's style?
Ginny: I love to mix the old with the new. Growing up, my mom was always dragging me to garage sale, auctions and flea markets. We've been hauling home treasures to incorporate into our home for years now. The trait has since been passed down…I LOVE farmhouse décor, but I also enjoy sprinkling in a mixture of other things to give our house its own unique twist.
AFS: Has your home always had farmhouse style?
Ginny: I've tended to favor a mix of French country, farmhouse and vintage styles in my home. When we bought a real-life 1800s farmhouse, it truly brought a new sense of simplicity and peacefulness.
AFS: What do you love about your farmhouse during Christmastime?
Ginny: The thing I love the most about Christmastime at the farm is the coziness of our setting. Since we're in the northeast, we almost always have snow on the ground and a fire burning inside to huddle around! I also love to have the smell of fresh pine throughout the house.
AFS: What's your favorite room in your home, and why?
Ginny: My new favorite room is the master suite. We recently renovated the bathroom with vintage dressers I found at a flea market and reconstructed into vanities. We also reconditioned and upcycled two vintage doors in the bedroom to give it a whole new look.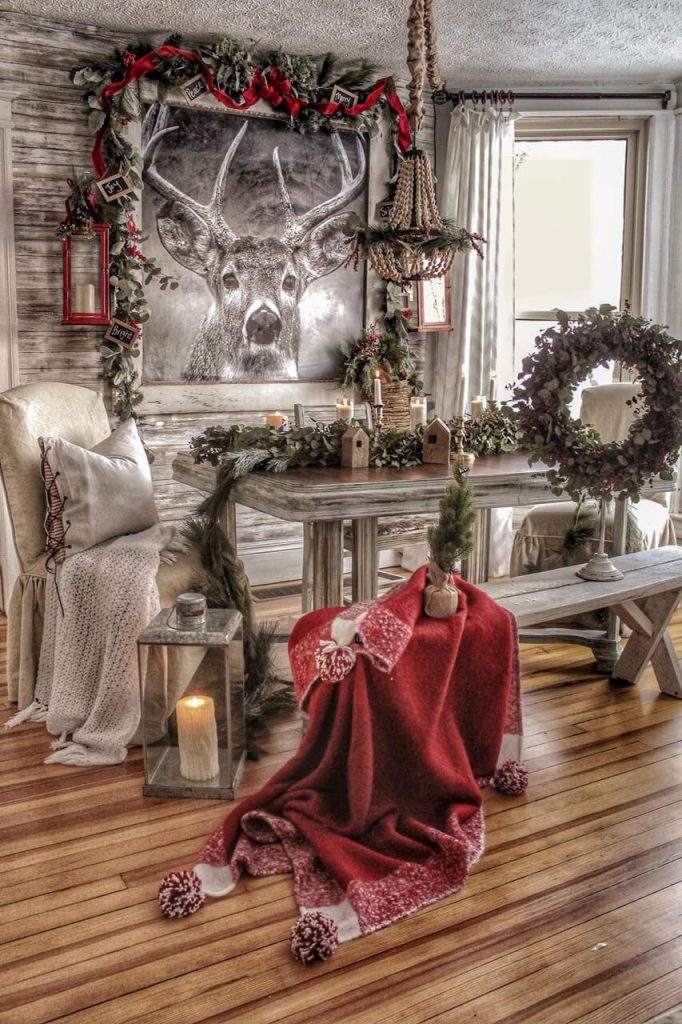 AFS: What are you doing when you're not working on home décor?
Ginny: I have a small event and party décor business on the side. I love making people's special day a time to be remembered and treasured. Weddings, rehearsal dinners, birthdays, you name it! I also enjoy working around our hobby farm in the gardens and with the animals.
AFS: What are you working on now?
Ginny: The next big farmhouse project is the kitchen! We plan on doing a major overhaul to make it roomier and more functional.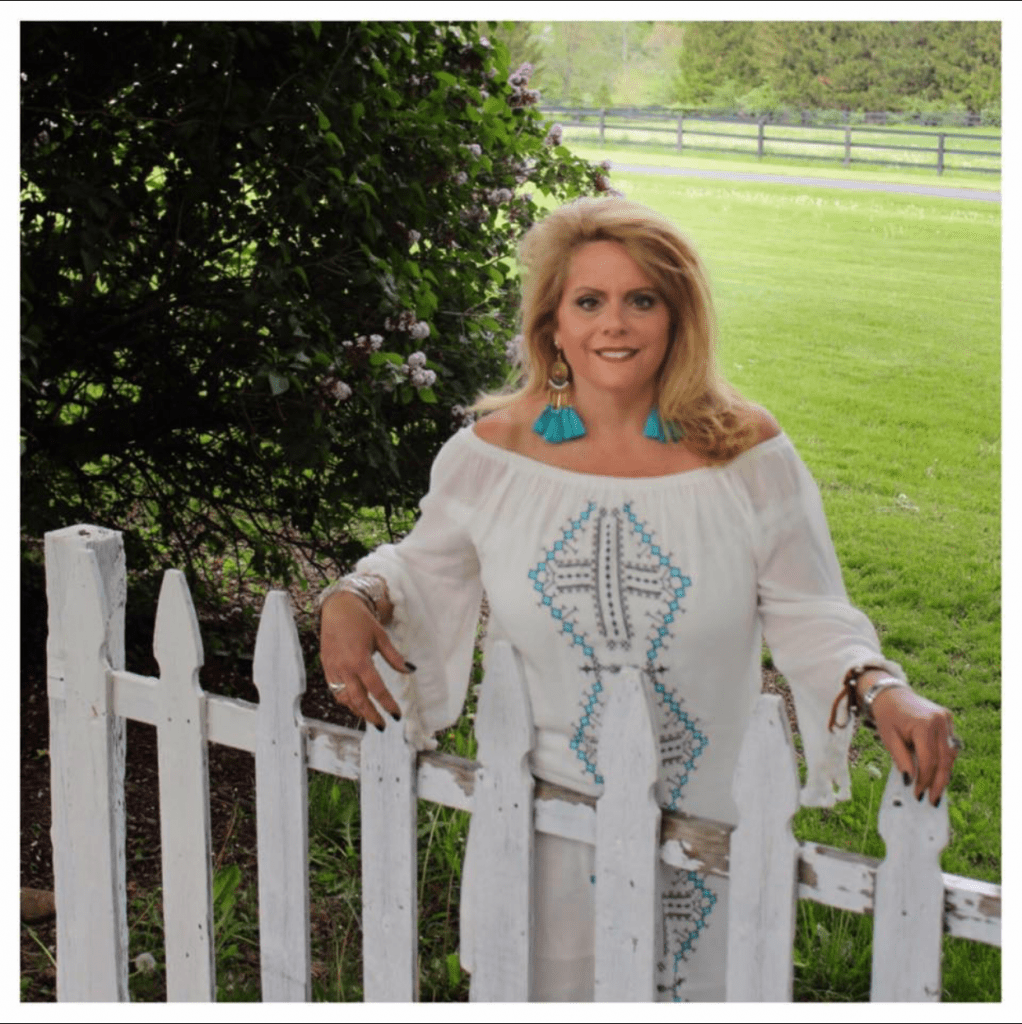 ---
Learn more about Ginny of Maple Creek Market online at her blog, on Instagram and Facebook. While you're at it, follow us on Instagram, Facebook and Pinterest for more daily inspiration and farmhouse style!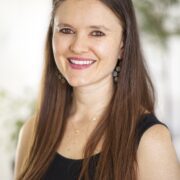 Victoria Van Vlear
Victoria is the editorial director of American Farmhouse Style. She shapes the editorial direction of the brand, both through the physical magazine and digitally on the brand's website and social media platforms. As a home décor enthusiast and DIYer herself, she knows what a little paint and patience can do for a room! Victoria is also a wife and mom to three little ones: two on earth and one in heaven. With any (not so spare) time, she devours book and dabbles in fiction writing. You can follow her on Instagram @victoriavanvlear