How to Design Multiple Bathrooms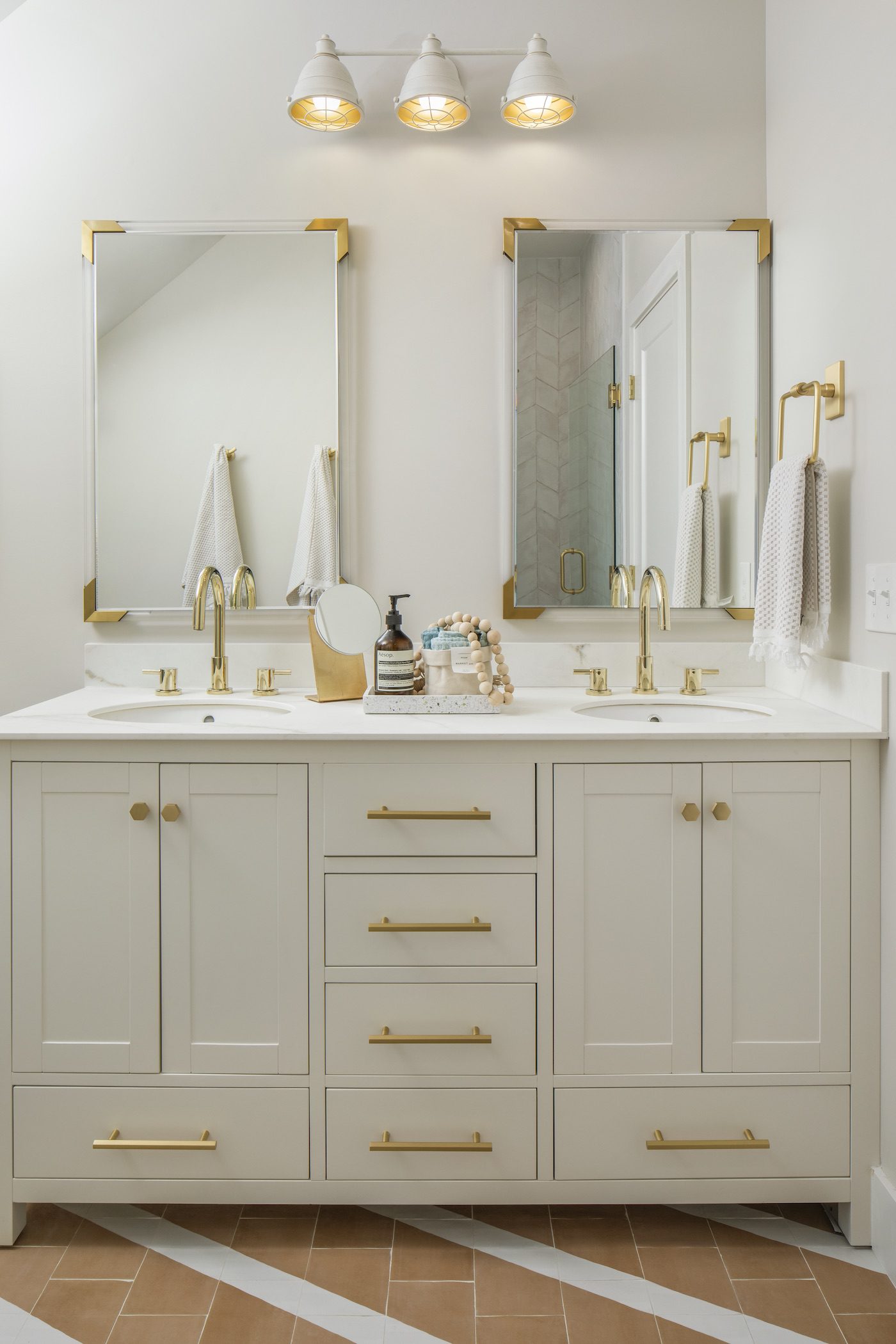 Image by Mel Willis; design by Rachel Shingleton
Ever walked through a brand-new home and noticed that the multiple bathrooms all look basically the same? This leads people to believe that all bathrooms within a home should have a common thread, be it the cabinetry, tile, or the metal finishes. But this trend has more to do with builders saving money on design and products more than it has to do with a design rule of multiple bathrooms.
If you're planning to change the look of multiple bathrooms or if you're designing them from scratch, here are a few tips.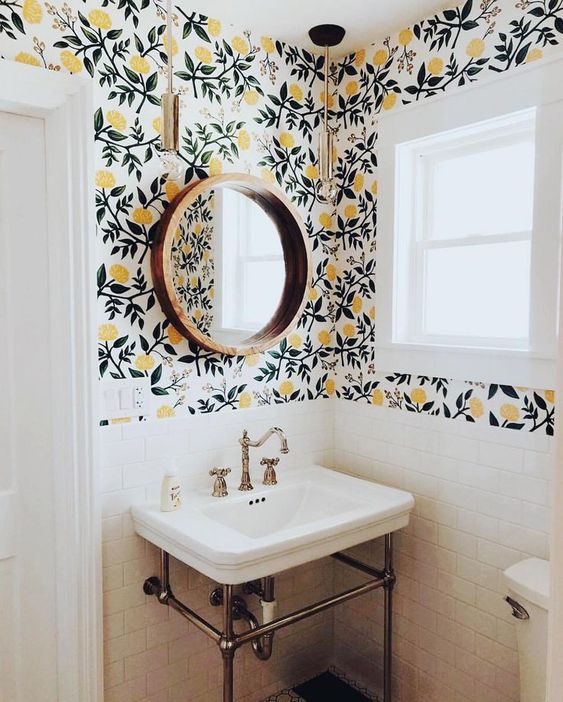 Multiple Bathrooms? Give Each an Identity
Designing multiple bathrooms is a great way to show your style. Since most bathrooms are closed off from nearby spaces (with the exception of possibly the master bath), your bathroom can stand as its own "thing." Love bold wallpaper but worried you'll tire of it in your living room? Put it in your bathroom instead. It'll take a lot longer to get tired of the look, and it's a great place to try out a fun style without having to redesign your entire home.
Are you designing multiple bathrooms and love a few different bathroom styles? Go for it! Who's going to take a tour of your entire house and tell you your bathrooms don't match? Unless you're planning to sell, make each bathroom into something interesting that you'll love. Keep in mind that your master bath is supposed to be for you to enjoy. The powder room bath is what guests will see, so it's worth making it interesting rather than ordinary.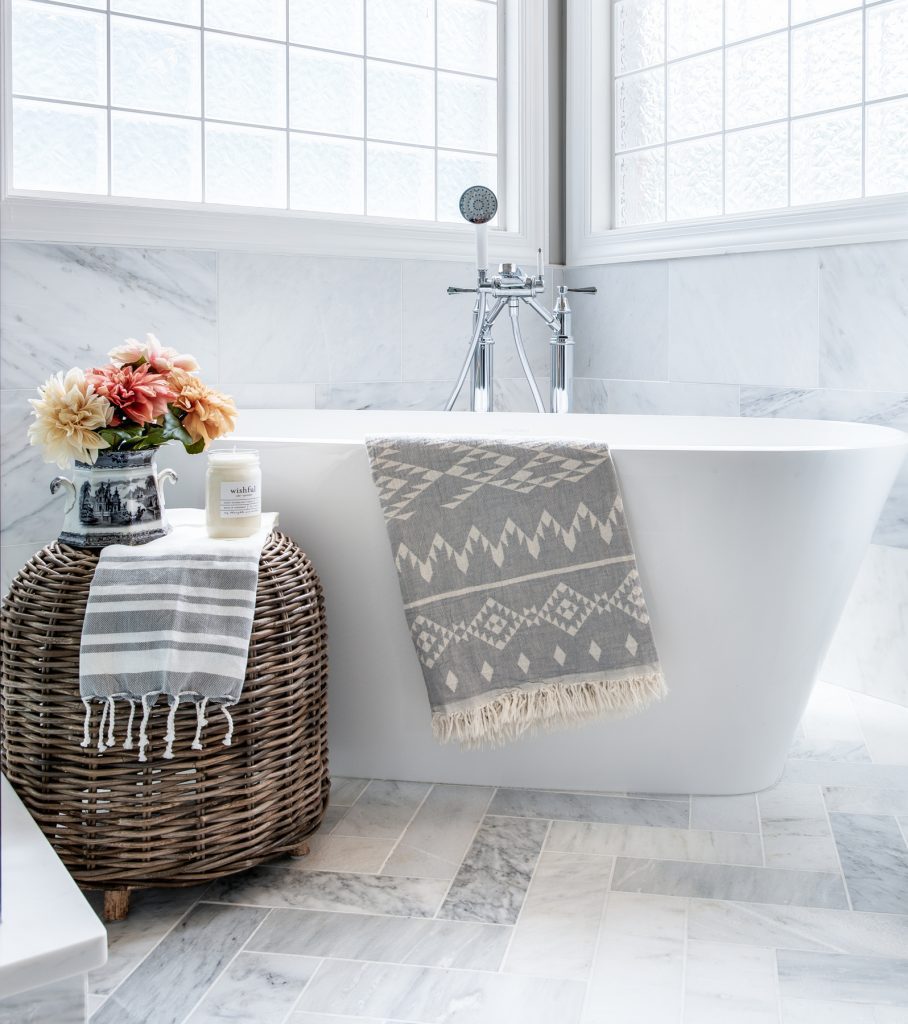 Consider Surrounding Rooms
Normally bathrooms are self-contained, but when the door is open, you will see some of it. This means you should take into consideration other colors in your line of sight when you look toward the bathroom. This is an easy thing to overlook and can lead to unhappy surprises (like having to repaint the hall) when you're done.
Coordinating the bathroom with nearby colors will make your home look more intentional and designed. Your bathrooms certainly don't have to match each other and they don't have to be the same colors or style as everything else in your house. But it's always good to pay attention to what colors are nearby and make sure you like the combo.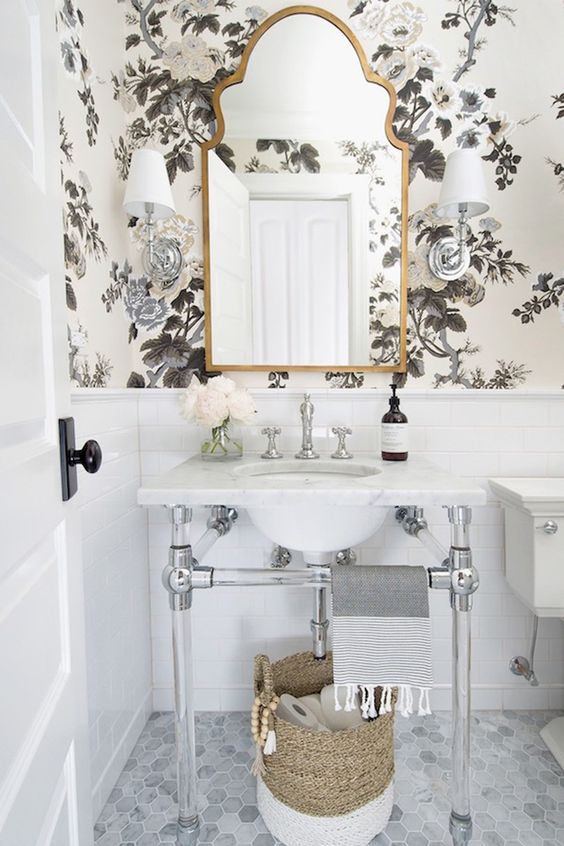 Give Each Bathroom Some Style
Designing multiple bathrooms is a great way to explore your inner designer. Don't know where to start? Choose several kinds of tile you love and divide them into which bathroom makes the most sense for that tile. Even if you don't use them, they could be color inspiration and spark some good ideas.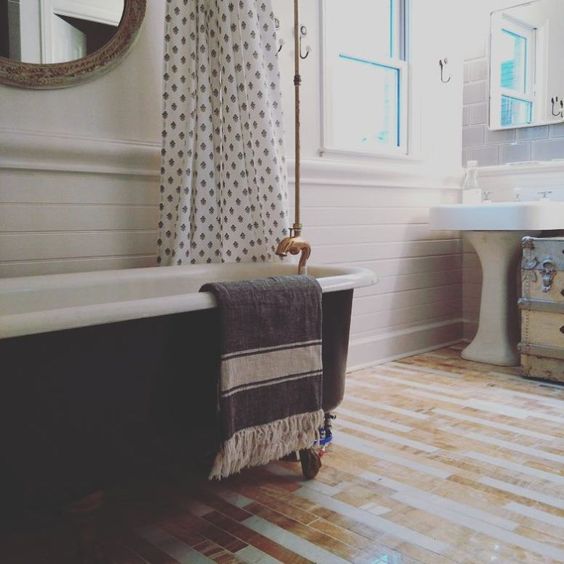 If you see a few tiles you love together, they may be a good choice for the master bath because you'll need floor tile, shower tile, and possibly wall tile. Want to try something trendy? Use it in your powder room to wow your guests. If you get tired of it, you can replace it without having to replace everything like you might in a bathroom that has a shower and tub, with a heated floor.
Custom builder and architect Guy Land sees the master bath as a part of the homeowner's day. Designing in a way to make the bathroom "eye candy" speaks to the owners and gives them something to enjoy each morning. It's a perfect opportunity to choose your personal favorite finishes and fixtures.
---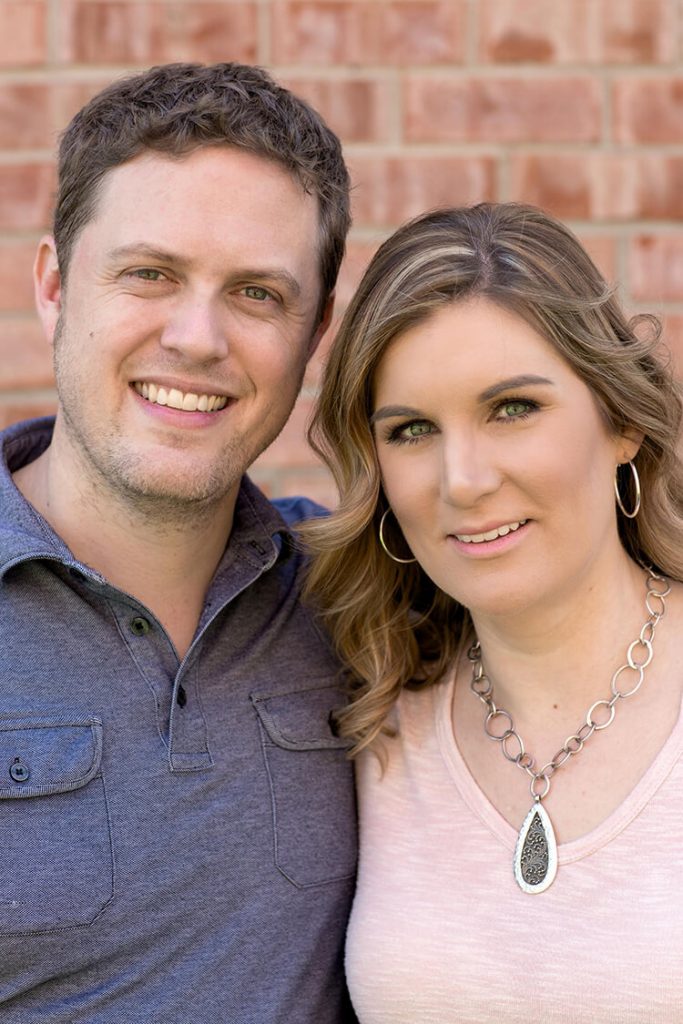 Holly Thompson is a designer in the Nashville area. She and her husband Dave own Holly Thompson Homes, a kitchen/bath showroom/interior design studio in a 200-year-old building in Historic downtown Franklin. They are a husband-and-wife design and renovation team, partnering with local contractors and builders to make Holly's designs come to life. Their home was featured in American Farmhouse Style in Fall 2017. They also have three kids and two kitties. Follow along with Holly and Dave on Instagram and Facebook and on their blog.