Fresh Greens Christmas Inspiration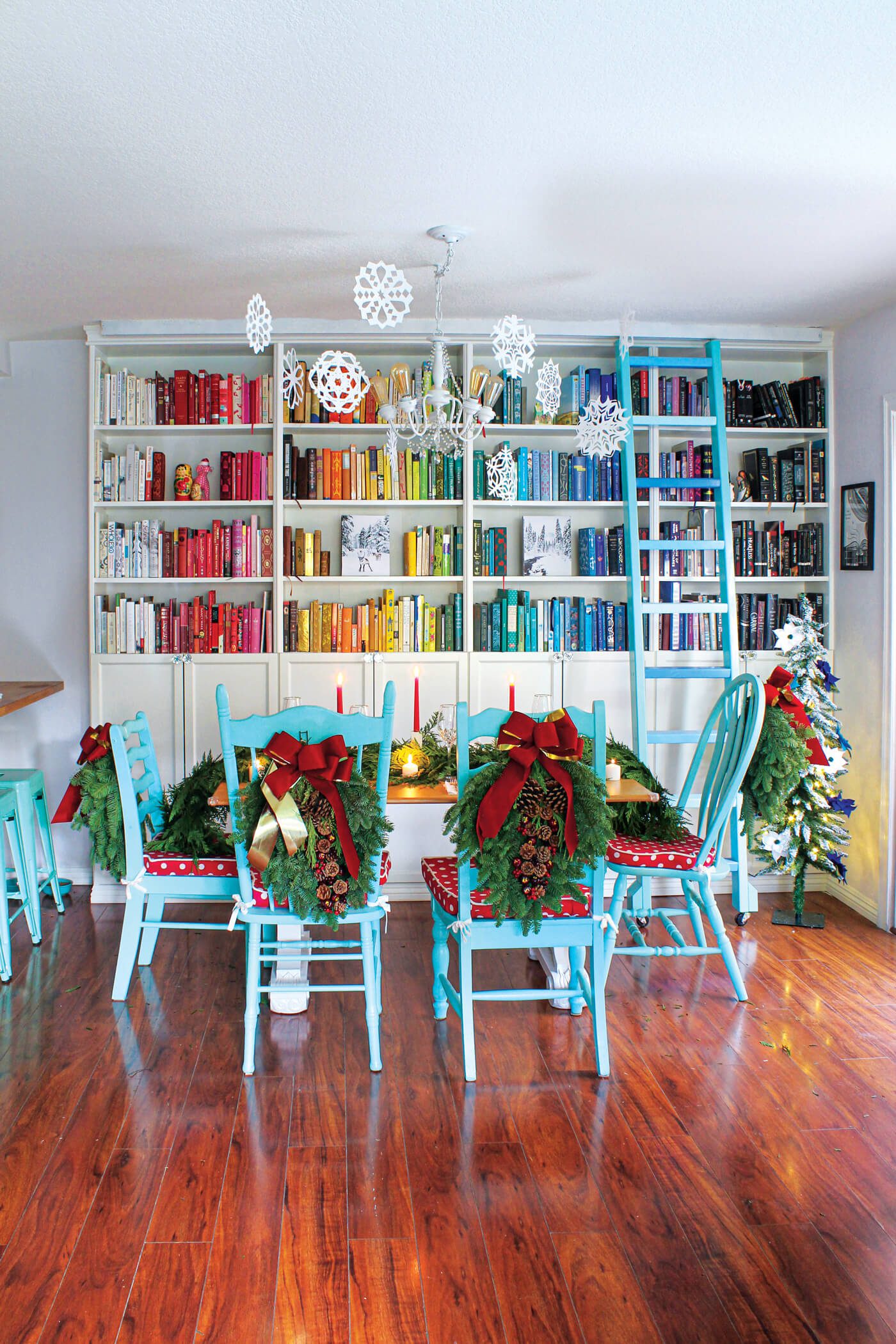 Fresh greens, like those from Lynch Creek Farm, bring both the sights and
smells of Christmas to your home. Deck out your dining room, kitchen table
or even kitchen island with the best fresh greens of the season.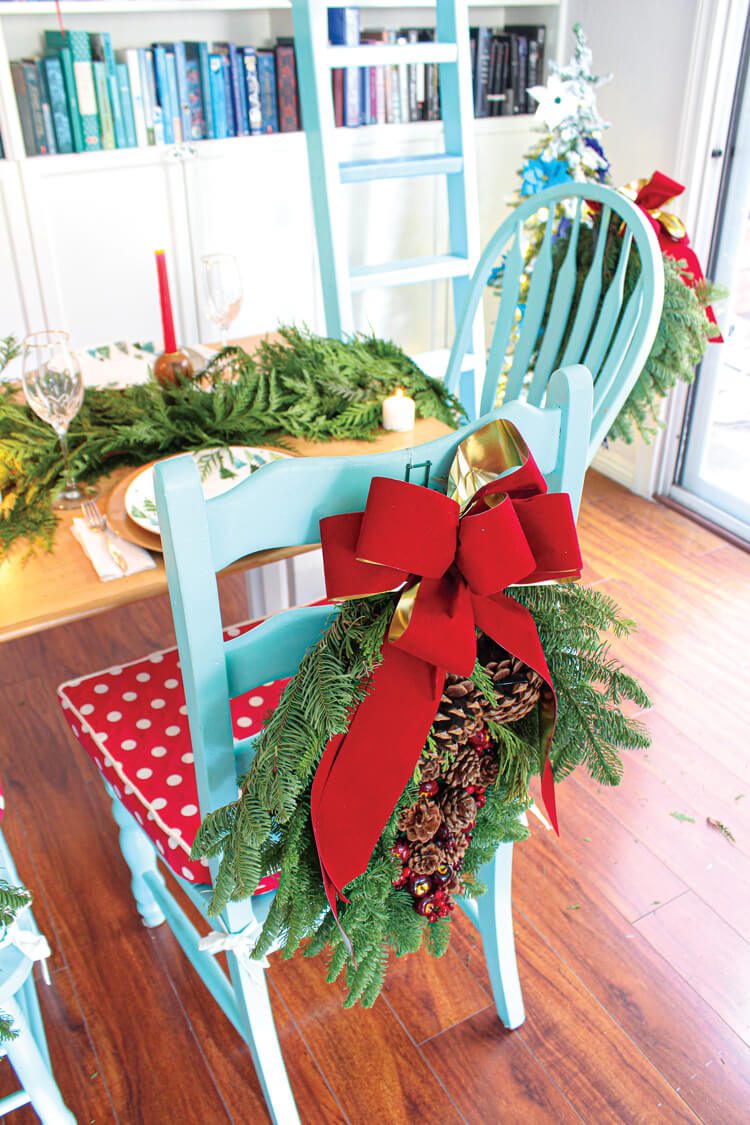 What You'll Need:
What You'll Do:
For the Garland:
Lay the garland across your dining room or kitchen table as a runner. The Lynch Creek Farm garlands are 18 feet long, so they'll work with long or short tables. You shouldn't need to fluff it much, but do vacuum or sweep up any pine needles that fall before setting your table.
Set your table, if desired. For tables you use on a regular basis, you can keep the garland up without setting the rest of the table so it's available for homework and snacks.

For the swags:
Cut a length of wire about 2 feet long to attach the swag to the back of the first chair. Keep in mind that if your chairs are painted or stained, the wire can cut into the finish. A small rectangle of wax paper can go under the wire to protect your chair.
Loop the wire through the hanger on the back of the swag so the wire doubles in half.
Drape the wire over the chair back to front and tie the wire at the bottom of the swag hanger. Tighten it as much as you can so the swag doesn't droop down past the back of the chair.
Repeat for each remaining chair or barstool.
---
Tip
To keep greens as fresh as possible, mist the back of your swag, garland or wreath every 2-3 days to keep the branch ends damp.
---
For more inspiration, check out the Christmas décor every Farmhouse needs! Of course, don't forget to follow us on Instagram, Facebook and Pinterest to get your daily dose of farmhouse inspiration!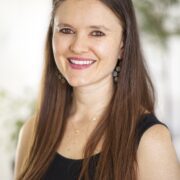 Victoria Van Vlear
Victoria is the editorial director of American Farmhouse Style. She shapes the editorial direction of the brand, both through the physical magazine and digitally on the brand's website and social media platforms. As a home décor enthusiast and DIYer herself, she knows what a little paint and patience can do for a room! Victoria is also a wife and mom to three little ones: two on earth and one in heaven. With any (not so spare) time, she devours book and dabbles in fiction writing. You can follow her on Instagram @victoriavanvlear