Collecting Vintage Christmas Ornaments
The first Christmas ornaments weren't the lovely glass balls we use now. As early as the 16th century, families in Germany decorated evergreens with candles, fruit and nuts. When Queen Victoria and her husband, Prince Albert, released a portrait of their family around a decorated Christmas tree in 1848, the concept became widely popular and expanded to America.
Meanwhile, the region of Lauscha, Germany, had always been known for its glass-blowing and soon began producing glass ornaments. By the end of the 19th century, US manufacturers had caught onto the trend and started making glass ornaments themselves.
Shopping by Manufacturer
Shiny Brite ornaments are always a desirable collectible to find on your next flea market trip, but other manufacturers made glass ornaments that are perfect for collecting too. "Many department stores such as Sears and Woolworth's sold under their own names ornaments made in Germany, West Germany and Poland," Etsy shop owner Shara Mortimer of Goody Girl Red says. Other manufacturers to look for include Coby Glass Tree Ornaments; Delta Ornaments, Inc.; Fantasia Brand; The George Franke Sons Co. and Paragon Glass Works, Inc.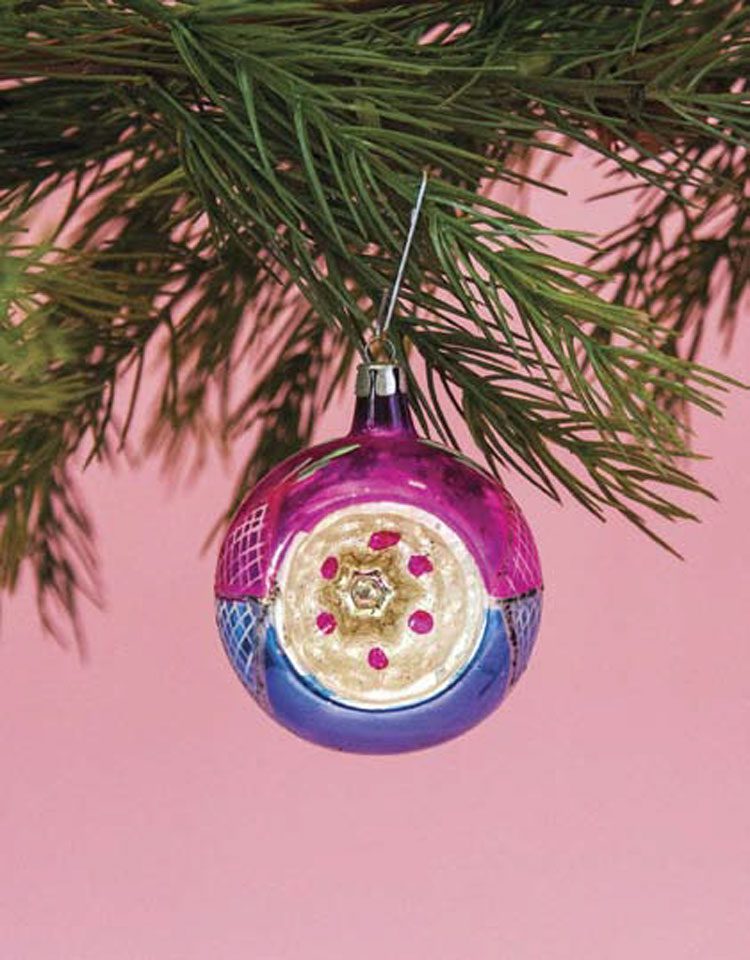 Shopping by Color and Condition
Besides looking for unbroken ornaments, keep these elements in mind while you shop for vintage Christmas finds. "I look for age, condition, color and style," Shara says. "Ornaments need to look old, with patina or color loss, must be in usable condition with no broken or sharp parts and have interesting colors or shapes." The most available colors are red, silver, gold and multi-striped ornaments. "Purple, orange, unsilvered—meaning made during World War II—and black are more rare," she says.
Also keep an eye on price. Expect to pay $12-$15 for individual ornaments and from $18-$245 for a boxed dozen. Don't feel that you have to collect enough ornaments for a full tree all at once. "It's not a crime to mix old with new, especially when you're starting your collection," Shara says. A mixture of new and old ornaments will allow you to add to your vintage collection while also treasuring new ornaments you receive as gifts.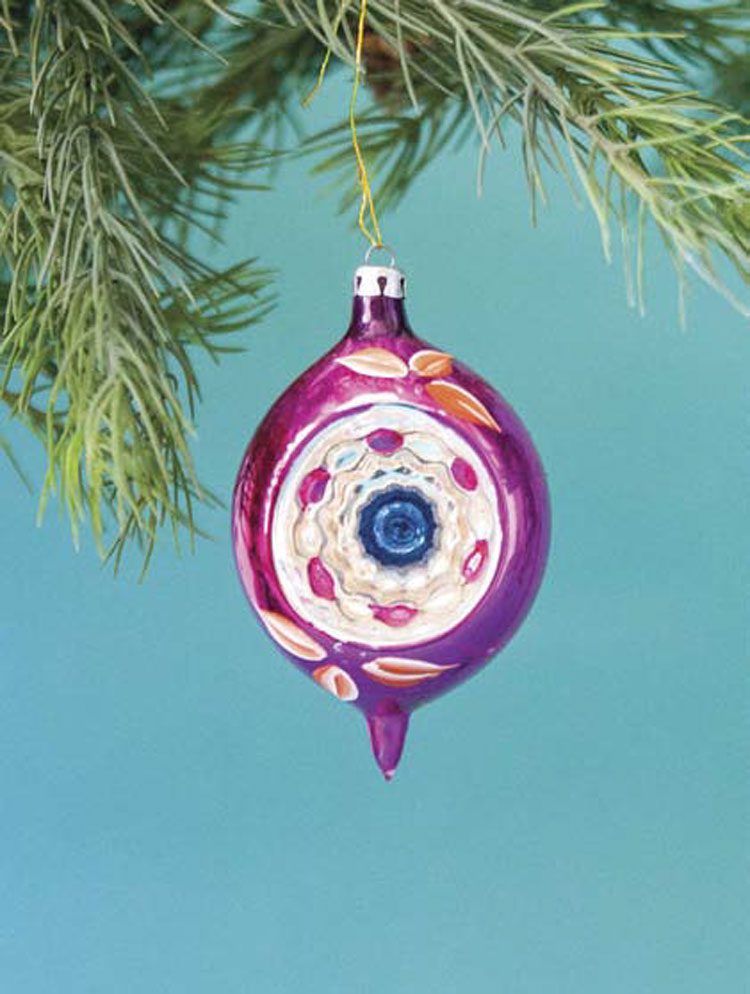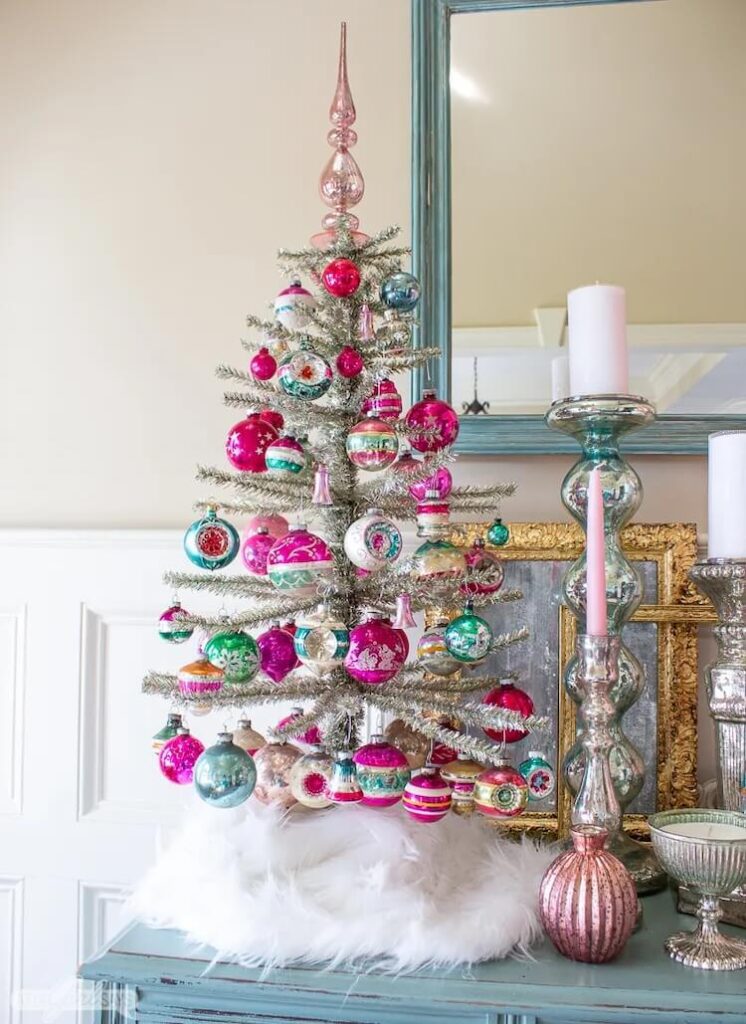 Uh-Oh! What to Do With a Broken Vintage Ornament
• Repair it. This is easier if the ornament has broken into just a few large pieces; if the ornament has shattered, you won't be able to repair it. Use a toothpick to apply super glue or jewelry glue to the broken pieces, then carefully set them in place.
• Upcycle it. If the ornament has shattered beyond repair, put the pieces into a new clear glass ornament. This will allow you to continue to display it on the tree each year without having to toss it in the trash.
• Add it to a wreath. If only one section of the ornament has broken, you can add it to an ornament wreath, turning it so that the broken area is hidden.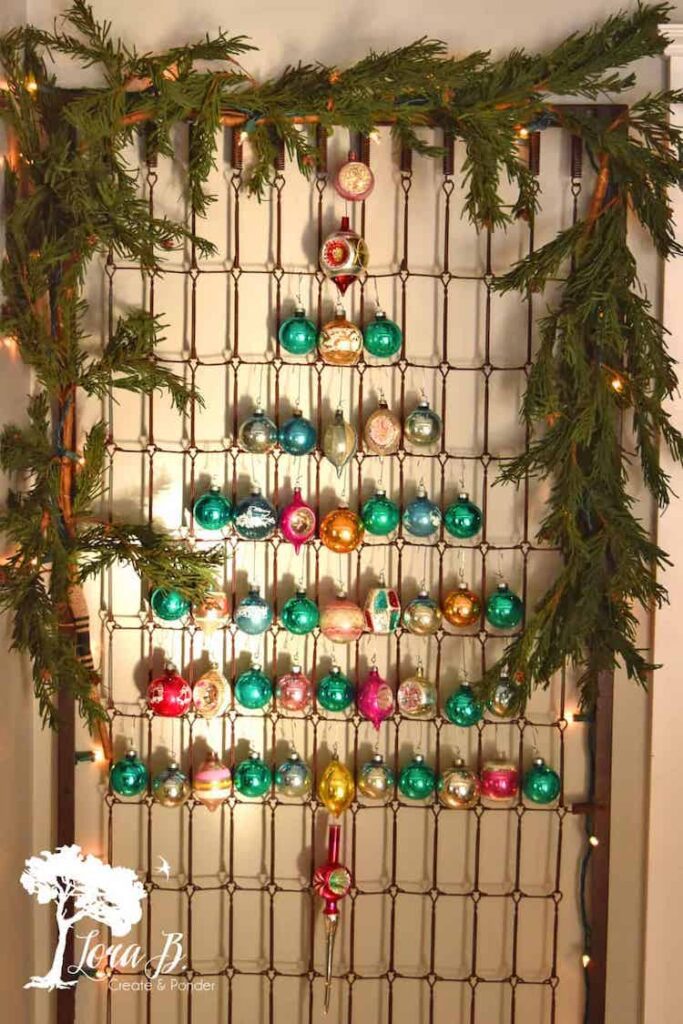 ---
Want to try your hand at DIY ornaments? Click here for inspiration! And of course, don't forget to follow us on Instagram, Facebook, and Pinterest to get your daily dose of farmhouse inspiration!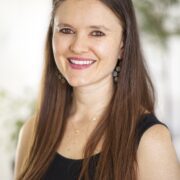 Victoria Van Vlear
Victoria is the editorial director of American Farmhouse Style. She shapes the editorial direction of the brand, both through the physical magazine and digitally on the brand's website and social media platforms. As a home décor enthusiast and DIYer herself, she knows what a little paint and patience can do for a room! Victoria is also a wife and mom to three little ones: two on earth and one in heaven. With any (not so spare) time, she devours book and dabbles in fiction writing. You can follow her on Instagram @victoriavanvlear