Family Keepsakes at Christmas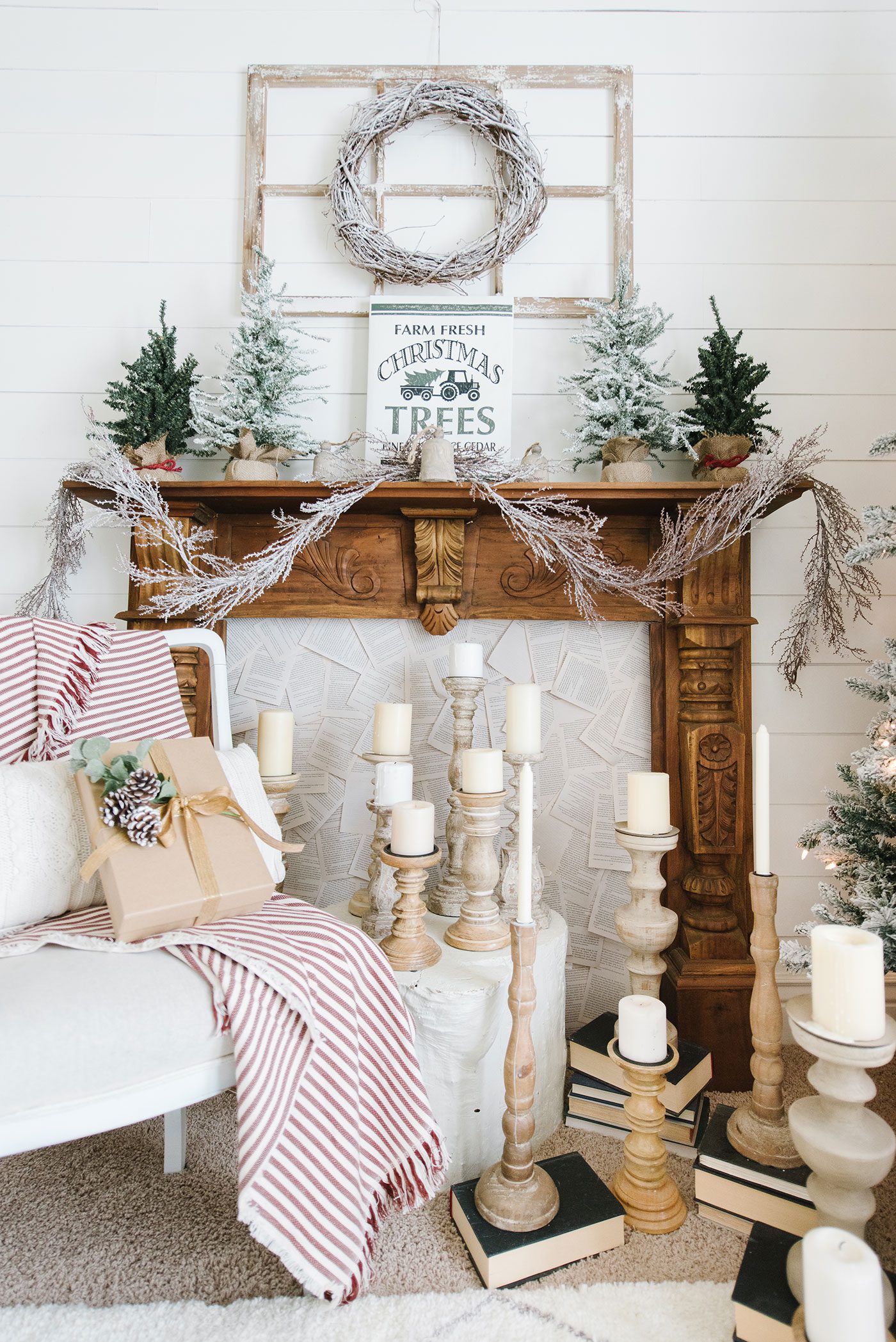 Image by Jessica White
I suspect we are all alike as our senses go into overdrive during this busy time of year. As I unpacked my holiday décor this season, I was reminded of how the simple items and tiny family keepsakes are the most meaningful to me. And I try to incorporate them into my holiday decorating. I wonder how often we all get caught up in the "hallucinated urgency" of the holiday season. How many times might we overlook the tiny joys around us? But if we step back for a moment, we might rediscover that it's the little things and family keepsakes that matter so much.
Sweet Memories
My grandfather was a baker, and he owned a bakery for many years. My fondest memories of him are in his baker whites, preparing the goodies for the next day's sales. My mother would take me and my three siblings to visit him during the evening while he worked. We were all mesmerized by the methodical process of baking those delicious sweets. We patiently waited until he handed us each a warm treat, which we devoured quickly. To this day, I can't resist a fresh baked donut—that itself among family keepsakes. Years later, I was fortunate enough to be given his cookie cutters.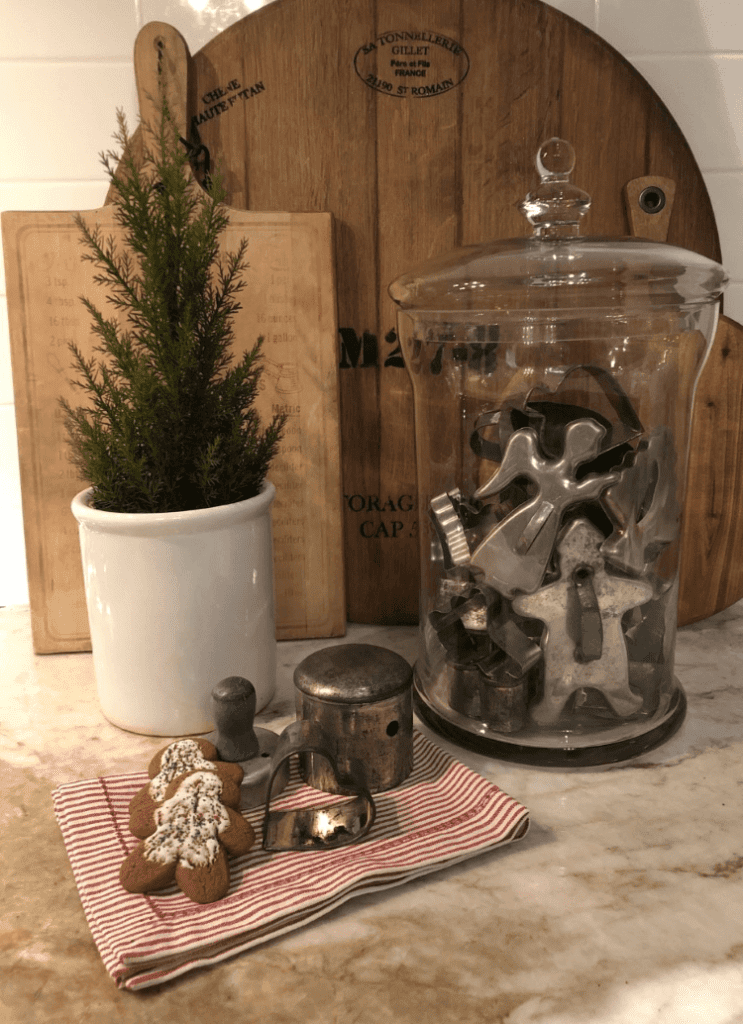 Placing them in a simple glass canister on my kitchen counter provides a fitting tribute to the sweet baker that used them for many years. Though my grandfather is no longer with us, my grandchildren are connected to him every time we use his cookie cutters to bake our own Christmas treats. Here, it's the little things in life that count.
Vintage Holiday
I admit I have an obsession with vintage Christmas ornaments. I have been collecting these worn beauties for years. A few here and a few there during my flea market adventures have produced quite a collection of these fragile, petite beauties. Many are decades old, and I look forward to the time when I unpack them for each Christmas season. I often wonder of the holiday nostalgia created by the families that cherished these family keepsakes before me.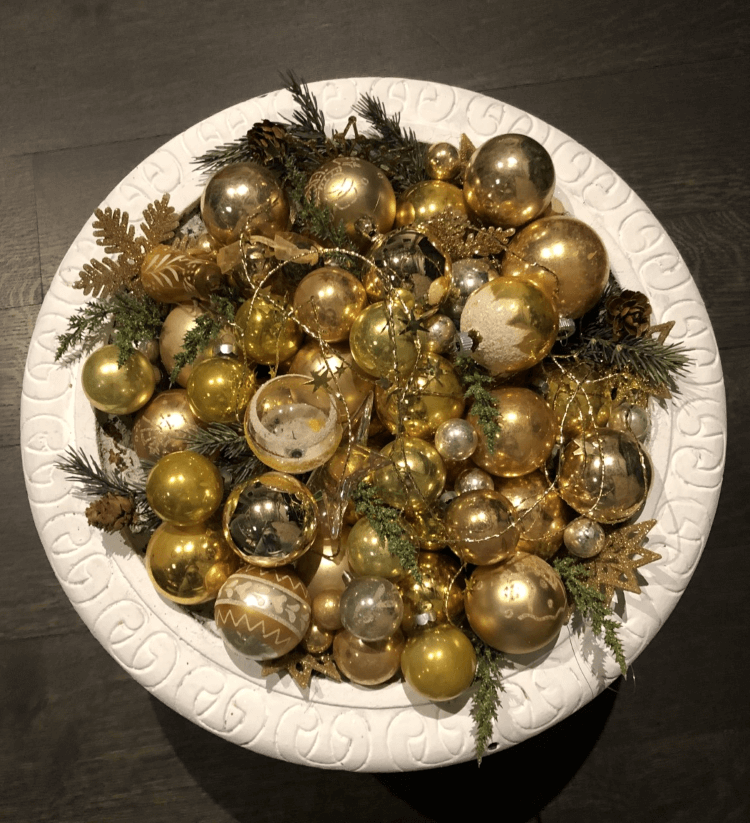 Don't forget to think outside the box when looking for display opportunities for your little things. Look around, a wooden bowl or tray, a cherished heirloom glass bowl or a rustic basket are examples of items you might have available in your home. I use a cast iron garden urn recycled from my patio outside to display my obsession. You can place "new" vintage ornaments on the bottom of your container first to allow your tiny fragiles to be front and center as your collection grows.
Since we are Ohio natives, a vintage black fan back scale from the Toledo Scales company is the perfect backdrop for our kitchen. Most guests seem to gravitate towards it because they feel connected to the local company history. A simple, worn candy sign hanging above reminds us of our sweet tooth. The white crock filled with pocket size candy canes tempts us often. I smile as our family and holiday guests feel comfortable enough helping themselves to the small sweets.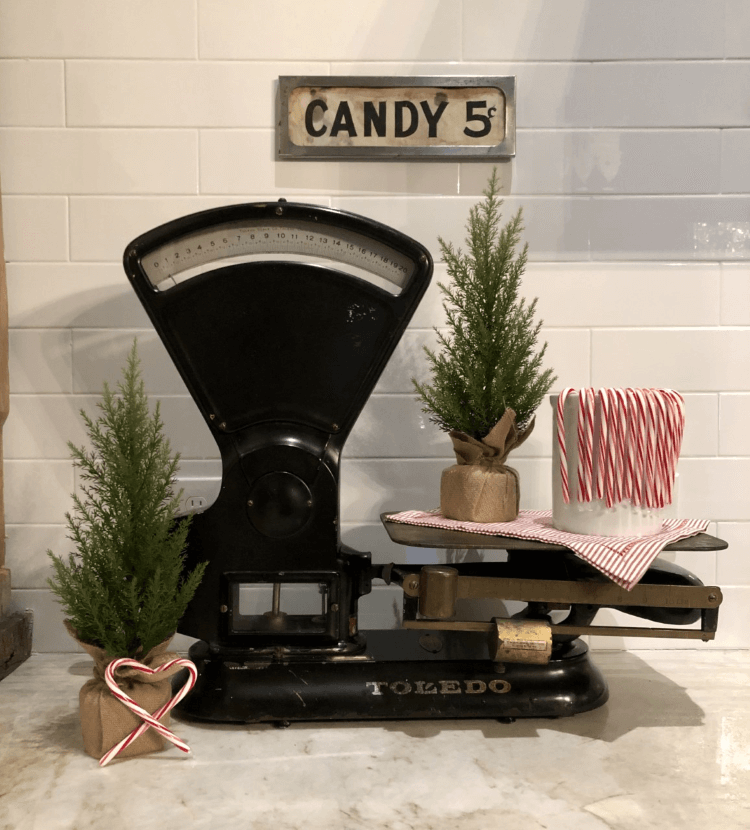 Collecting Christmas
A petite sterilizer, a gift from my dearest friend, helps feed my little things passion. I alternate the contents often to reflect the changing Ohio seasons. A yearly trip to our favorite vintage Christmas flea market scored the miniature green metal doll house furniture and the worn, pocket sized Christmas book. A stop at the dollar table produced a snowflake pin that adds a little sparkle to the vignette. I can't help but be amazed the sweet doll house furniture is still in fairly good shape. I imagine how excited a little girl must have been when Santa brought them. Reading the gently worn Christmas book was no doubt a holiday tradition for a family on Christmas Eve.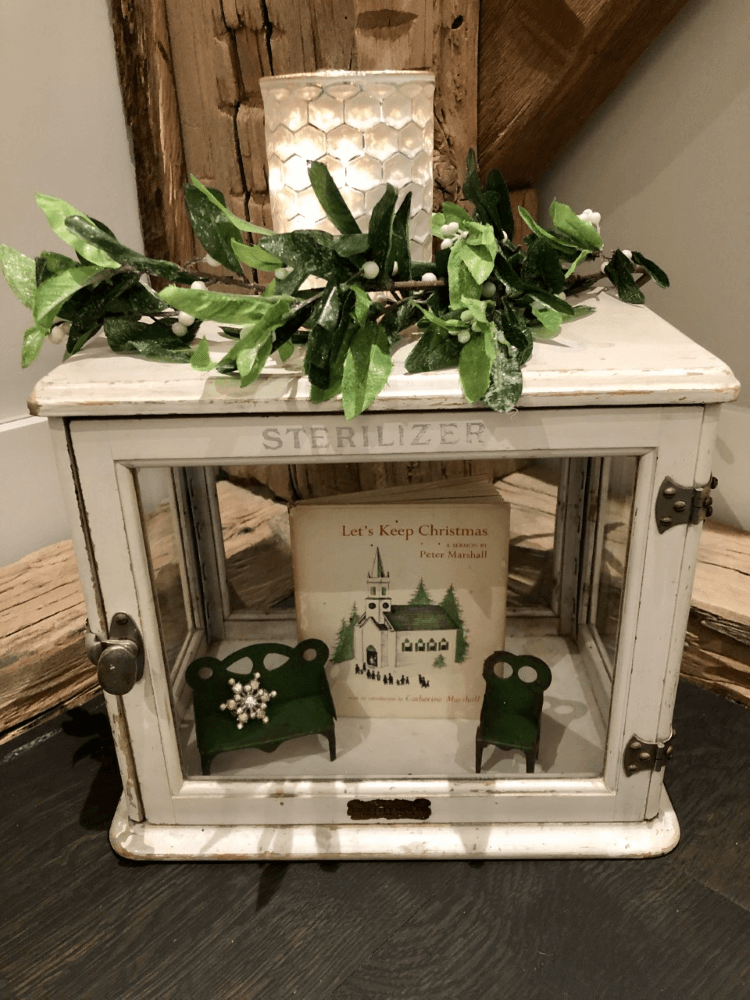 Family Gifts
My Aunt Lil had a shadow box hanging in her kitchen for many years. She would add tiny treasures to the cubbies scored from her vintage flea market adventures. I am not sure when or where she found the vintage baby shoe; however, it always caught my eye nestled in one of the spaces. Whenever I visited her home I would jokingly suggest the precious shoe would look better at my house. One Christmas she presented me with a small box wrapped so sweetly. Inside was the vintage baby shoe I always joked about. Every Christmas Aunt Lil's teeny gift sits on my window ledge, a loving reminder of her thoughtfulness.
Merry Christmas
As the final countdown to Christmas approaches, it can be quite easy to get caught up in the "hallucinated urgency" of the demands of the holiday season. But, remember, it is the little things in life that truly count. And there are so many ways to show that you care in little ways that make big results.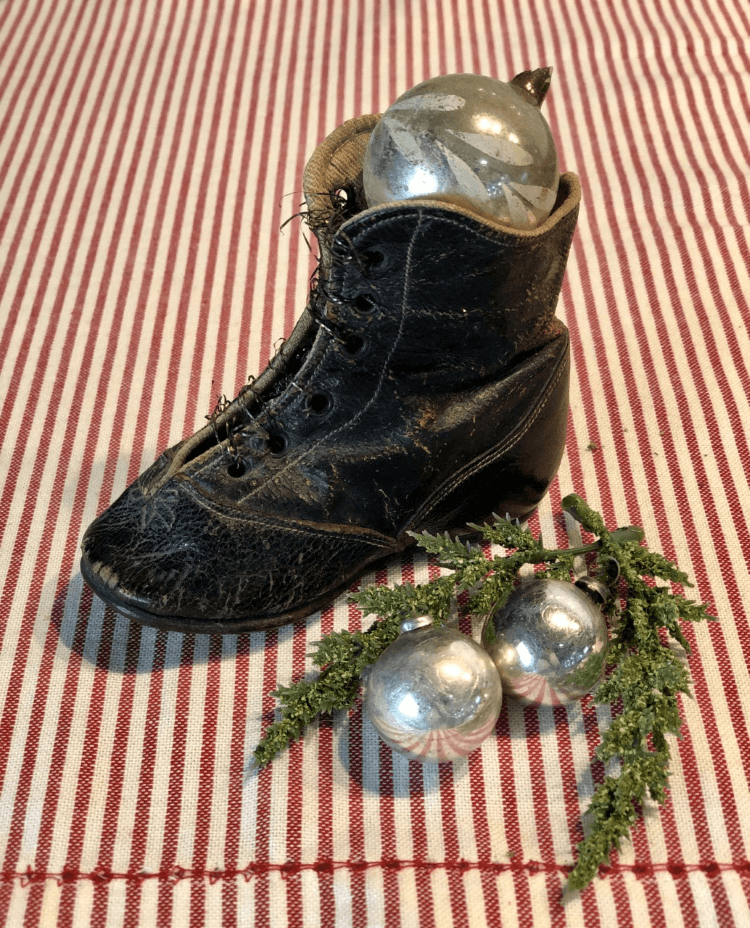 We are gently reminded of those not as fortunate and the many opportunities to help. Round up at the grocery store to support your local food bank or toss a handful of change in the famous red bucket. Shovel the snow filled walk for your elderly neighbor to keep them safe during the winter season. Thank a Veteran for their service, a thoughtful prayer and a hot meal for a friend dealing with a catastrophic illness. Don't forget a warm thank you wrapped in a smile to the kind stranger who held a door open for you when your arms were full. It's the little things in life that add up to tip the scales of kindness in a BIG way.
Wishing you and your family a wonderful holiday season filled with lots of "Little Things" that bring you joy throughout the holiday season and the coming year.
---
Make Christmas special for those you love most. Check out how this family-friendly Christmas house for inspiration. Of course, don't forget to follow us on Instagram, Facebook and Pinterest to get your daily dose of farmhouse inspiration!