DIY Rustic Stocking Holder
Photography by Karen Palmer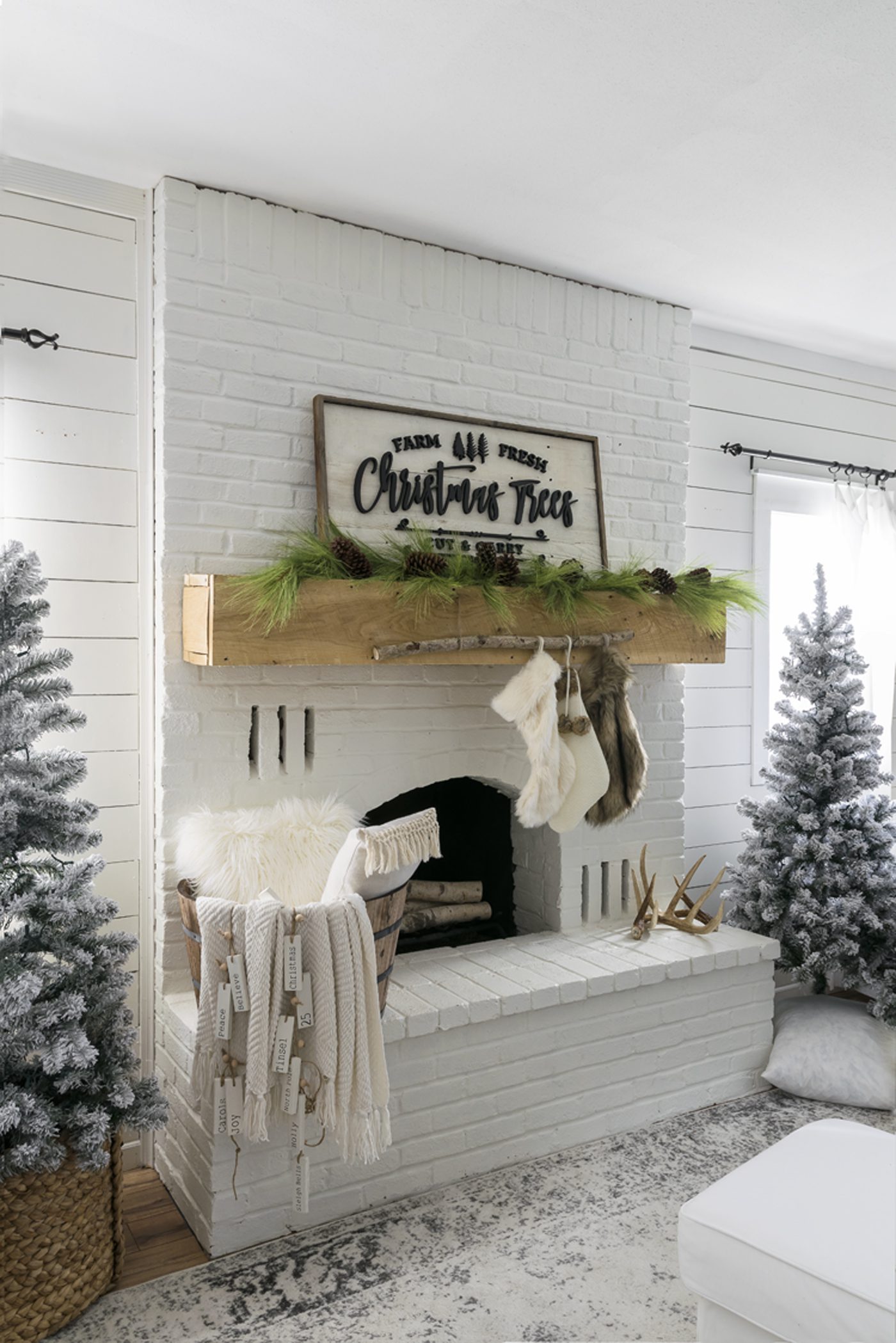 Photography by Karen Palmer
Styling by Jo Shetley
Interior designer Jo Shetley embraces a neutral palette for her Christmas decor. Every room in her house breathes into a fresh color scheme adorned with real garlands, pinecones and snow-crusted pine trees. Jo's instagram, @the_simple_farmhouse, has many posts and pics about her stunning Missouri home throughout the seasons.
Every nook and cranny in her home is eye-catching, but we couldn't help but focus on her clever DIY stocking holder. We all love to hang up our stockings, but let's be real for a moment—not all homes have fireplaces and not all fireplaces are stocking friendly. Jo's idea surpasses those issues and creates a solution that can be hung anywhere in your home! And it's absolutely perfect for farmhouse style.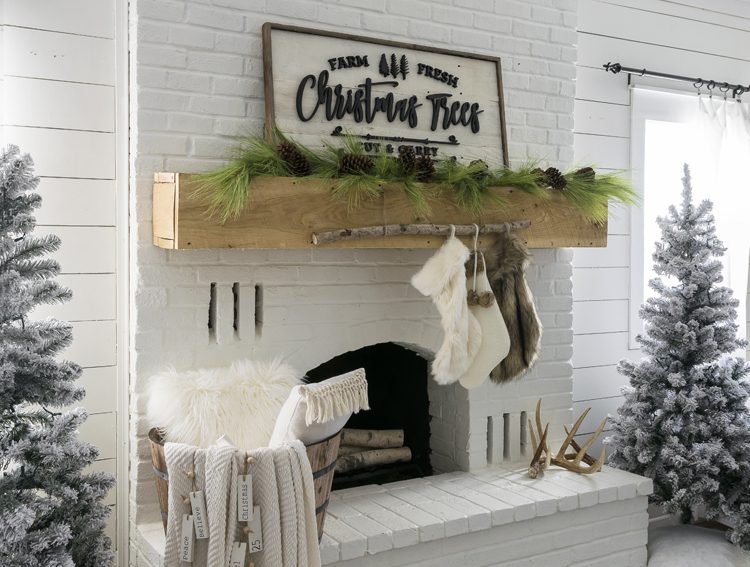 What You'll Need:
Birch branch, at least 1" in diameter
Heavy duty pruning shears
Sand paper
Thin rope or jute twine
Nails and hammer or command hooks
Stockings
What You'll Do:
1. When you're choosing a branch, look for one as straight as possible, and at least 18" long. Cut off any smaller branches with the pruning shears.
2. Sand down any rough patches, as well as the cuts on the end, being careful not to sand away the bark.
3. Cut a length of rope or jute twine, at least twice as long as you want the branch to hang. Tie each end of the rope around each end of the branch in a cow hitch knot.
4. To tie a cow hitch knot: Wrap the end of the rope around the branch from behind. Cross it behind the long end, then back around the branch in the opposite direction (from front to back this time). Feed the end through opening you've just created (it should be next to the long end) and tighten the knot.
5. Hang the branch from your wall, dresser or mantel with the nails or command hooks.
6. To hang the stockings, you can either add a length of ribbon to the stocking and attach it to the middle of the branch or slip the stocking onto the end, outside the rope.
---
Should you get a real or fake Christmas tree? Here's an article to help you decide! Of course, don't forget to follow us on Instagram, Facebook, and Pinterest to get your daily dose of farmhouse inspiration!