An Easy Curtain Rod Upcycle DIY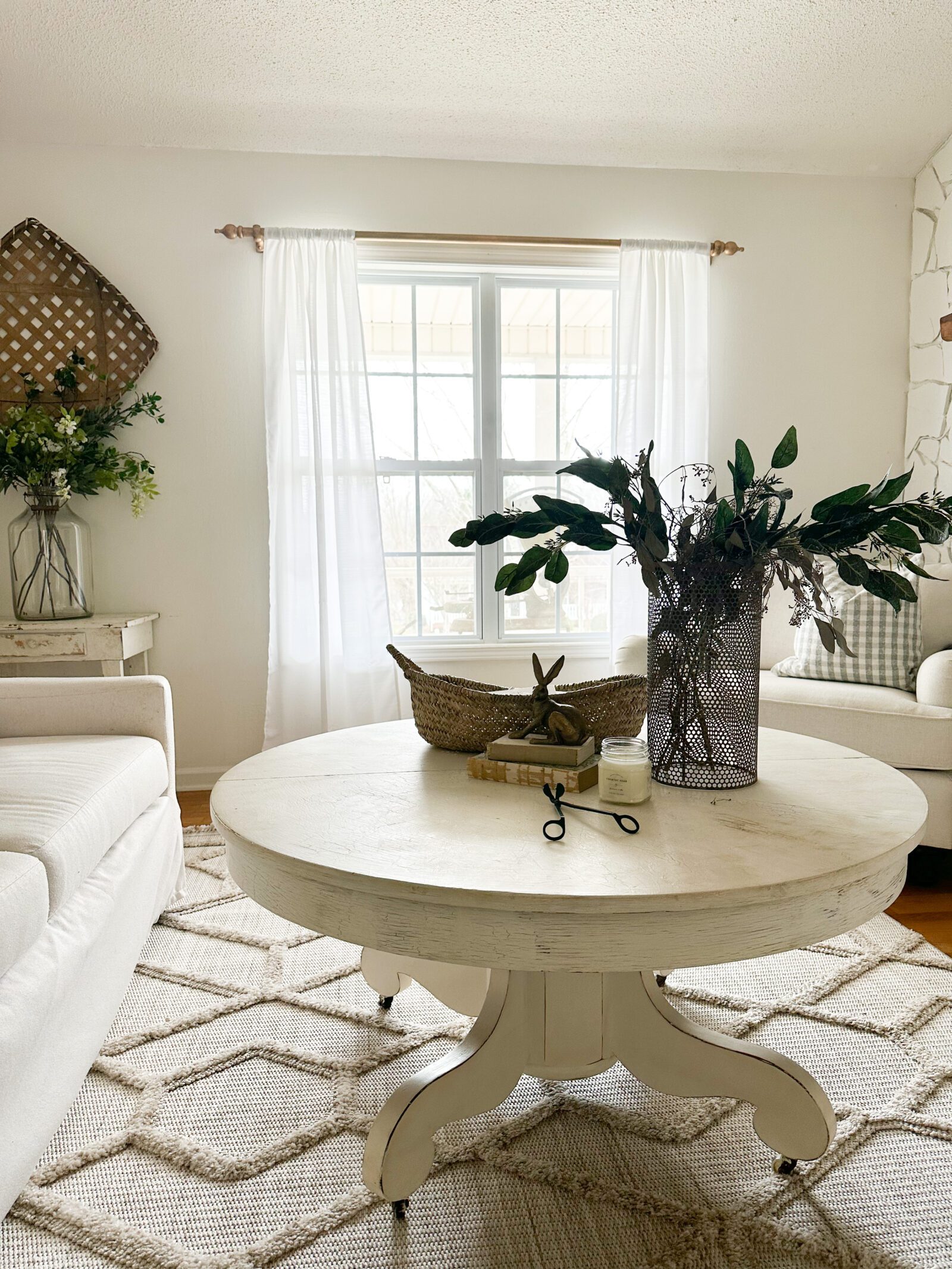 Editor's Note: Jessica Sigmon is the 2023 Brand Ambassador for American Farmhouse Style! Check out some of her other projects here.
Ready for an easy DIY project? Revamp any room in your home by DIYing a curtain rod upcycle with your current rods for less than $10! When we think of refreshing our home, we often think of buying new pieces. But replacing items can be expensive—that's why this simple and budget-friendly fix is a great way to revamp your space!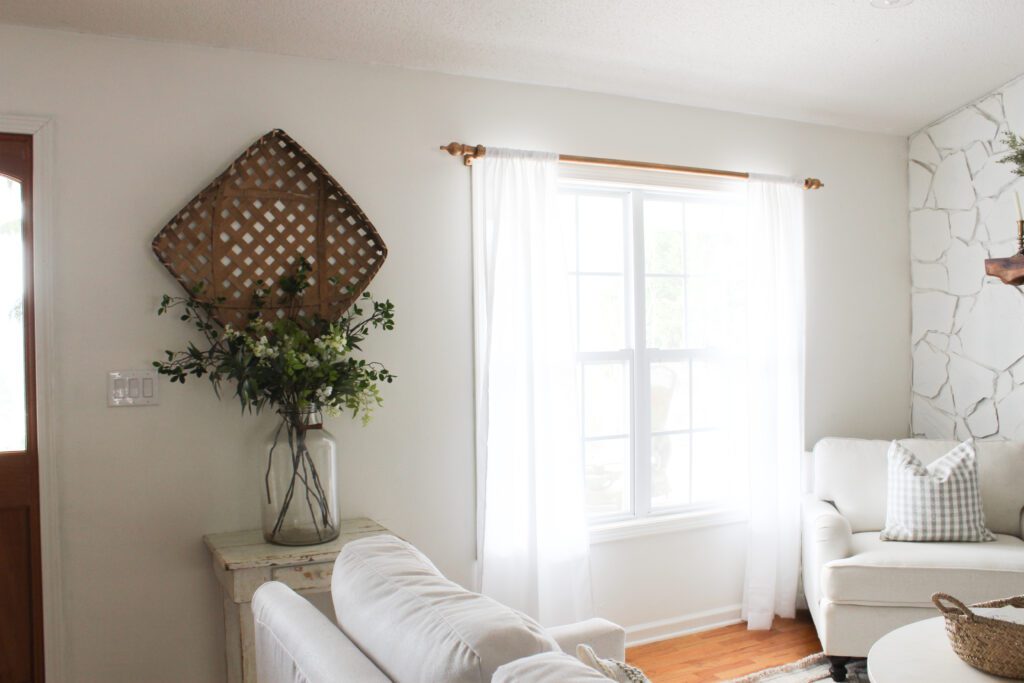 What You'll Need For Your Curtain Rod Upcycle
All you need for this curtain rod upcycle DIY is a wax metallic finish and a towel. I chose Rub n Buff in Antique Gold. This will work on metal or wood curtain rods.
What You'll Do
First, begin your curtain rod upcycle by cleaning all the dust and dirt off your current curtain rods, and take off the end knobs.
Next, squeeze a pea-sized dollop of the metallic finish onto your curtain rod and begin rubbing it in with a towel or your finger to cover the existing color.
Continue until you've covered the entire rod and end knobs. If your rod is metal, I recommend applying a thin layer first, then adding more. This will create a base layer and your second layer will have no streaks for your curtain rod upcycle.
After the new finish is dry, simply reinstall your curtain rods and hang the curtains back up.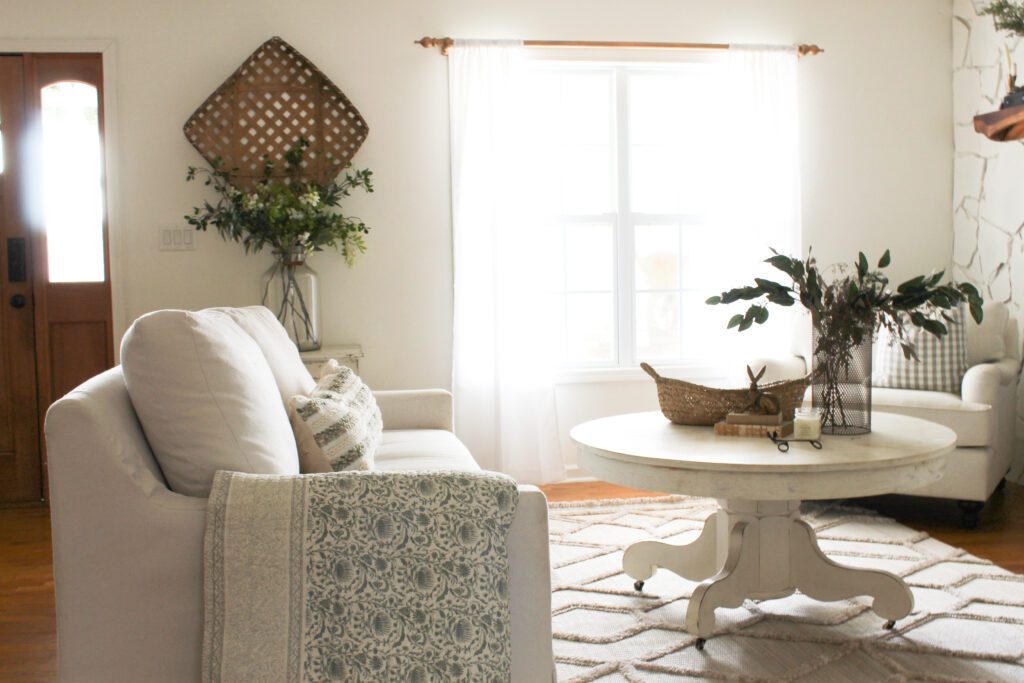 Styling
Now that you've created a new look with your curtain rod upcycle, it's time to style your space for spring. When I think of spring, the first colors that come to mind are pale greens paired with floral patterns.
Add light and cozy pieces to your space to give it spring vibes. Since we're keeping light textures for this season, add a floral throw or pillow (or if you're like me, more than one). I used a large vintage jug for florals, with mixed greens under the new gold curtain rod. Along with a pale green gingham pillow and a brass bunny on the coffee table, my living room is ready to go.
---
Want more cool upcycling projects? Try this one! And don't forget to follow us on Instagram, Facebook and Pinterest for your daily dose of farmhouse inspiration!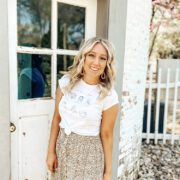 Jessica Sigmon
I'm Jessica, but mostly everyone knows me as Itty Bitty Farmhouse! A small town girl from a smaller NC town that loves a good DIY project, flea market pickin' trip, and a Pinterest loving junkie. My love for all things vintage started from a child. I can remember those Sunday trips to the flea markets with my parents. Over the years, I've developed a love and passion for styling old homes, DIY projects, and blogging about all the adventures. Through my creatives and projects my goal is to inspire others to brave those nerves and make your home your dream home. This may be picking up a power tool or even just styling a space that you never like because, it is bare. This community has been such a blessing to push my comfort levels and create the dream life, I have always wanted. Sharing my love and passion, I have been lucky to achieve many of my dreams I never knew I wanted until I picked up a power tool and camera to capture 3 years ago to capture it all! Starting with Instagram and building my social media channels and blog to where they are today. Creativity and will power is what it took for me! What a blessing it has been to be featured in American Farmhouse Style Magazine, Better Home and Gardens, Country Sampler Farmhouse Style, Farmhouse Chic Design (2019) written by Kristen Wiltgen, and styling live on Channel 36 WCNC's Charlotte. Friends you can make your dreams come true as well!