If you have a small home, it can seem clausterphobic to add Christmas décor during the holidays. But homeowner and blogger Rachel Bousquet of Hygge Home brings Christmas cheer to her Christmas cabin with small touches and an organized theme. "You don't need much to get a cozy Christmas feel," she says. "Simple things go a long way."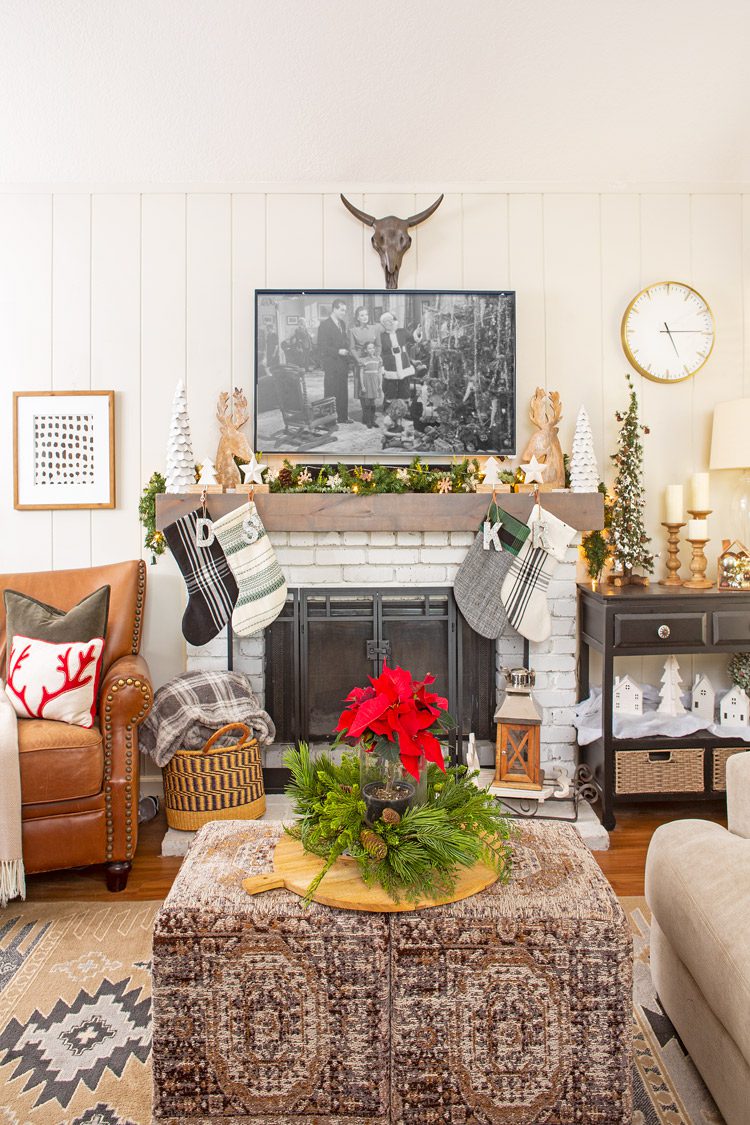 Mountain Retreat
Rachel's 1,100-square-foot home transforms into a cozy Christmas cabin winter retreat during the holidays. Despite sunny skies and warmer temperatures, she manages to make her home feel like it's located on top of a snowy mountain. "This year, I went with a cozy cottage cabin vibe," she says. "I used pops of red and lots of plaid to achieve this look."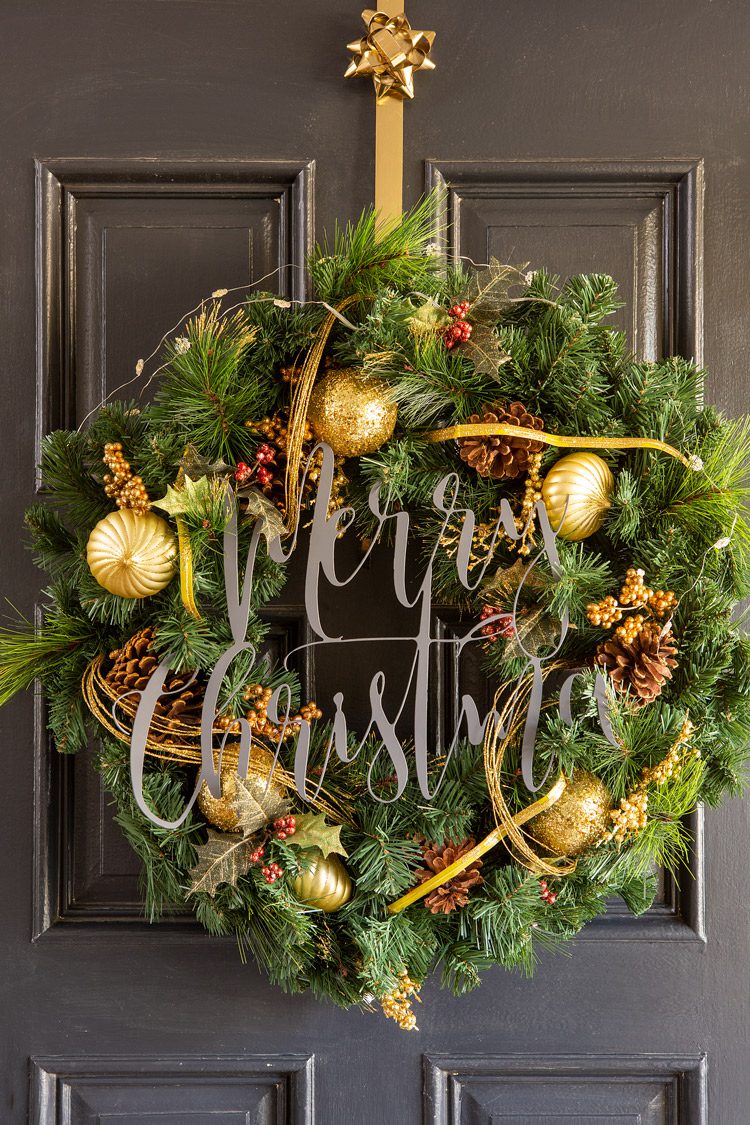 Rather than swap her everyday décor for Christmas splendor, Rachel built upon the pieces she already has, with cozy elements such as pillows and blankets and natural elements like garlands and pinecones. This way, her holiday décor doesn't make her rooms look cluttered. Plus, she doesn't have to worry about storing heaps of décor during the off seasons. "In the dining room, I kept it simple and fresh," she says. "I added a Christmas garland to the items I already had."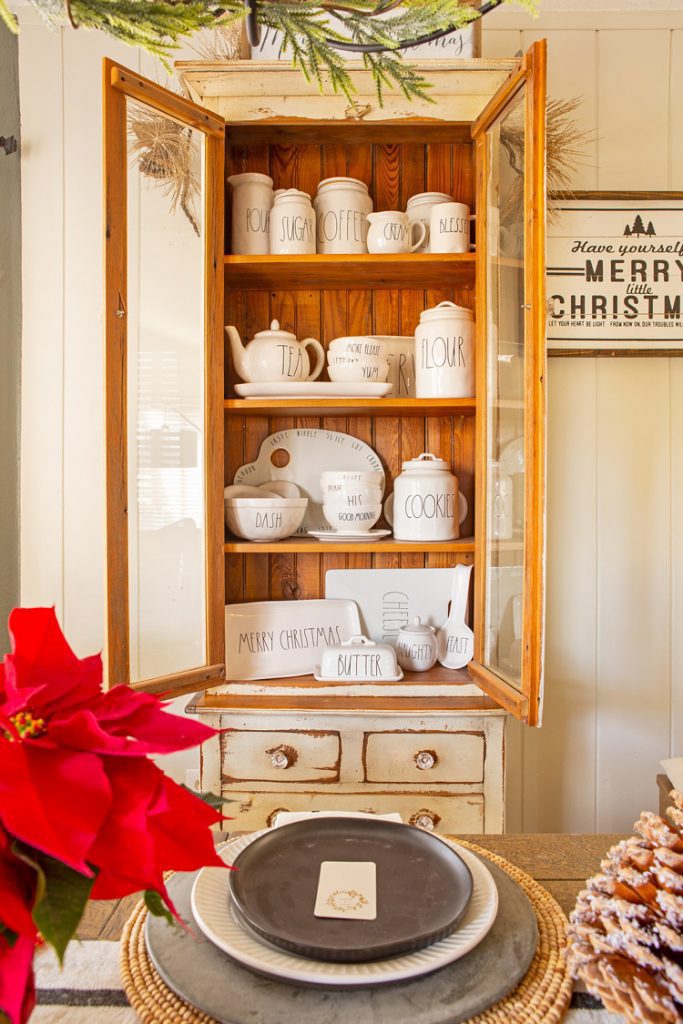 Along with touches of greenery and comfy pillows, Rachel loves to incorporate wooden signs to reinforce the cozy cabin feel. Signs that say "Merry Christmas" and "Farm Fresh Christmas Trees" bring a rustic vibe to her spaces and refer to the holidays in a subtle manner that complements her theme. "A lot of my wooden signs are made from Instagram shop makers," she says.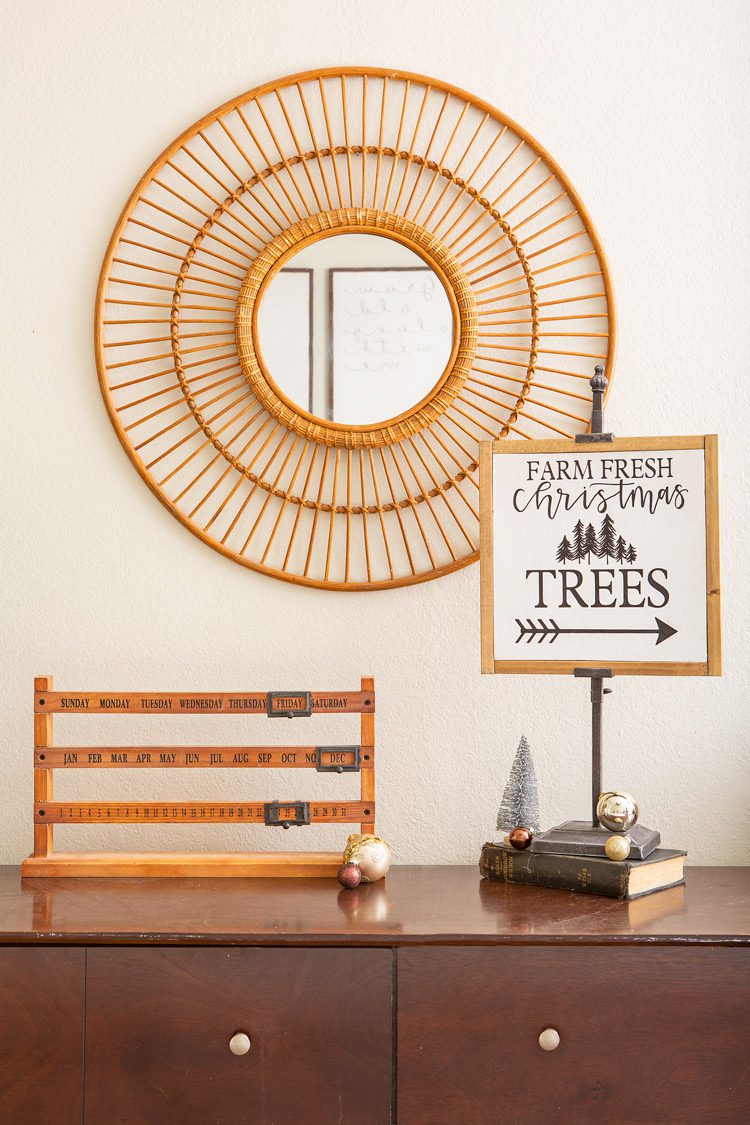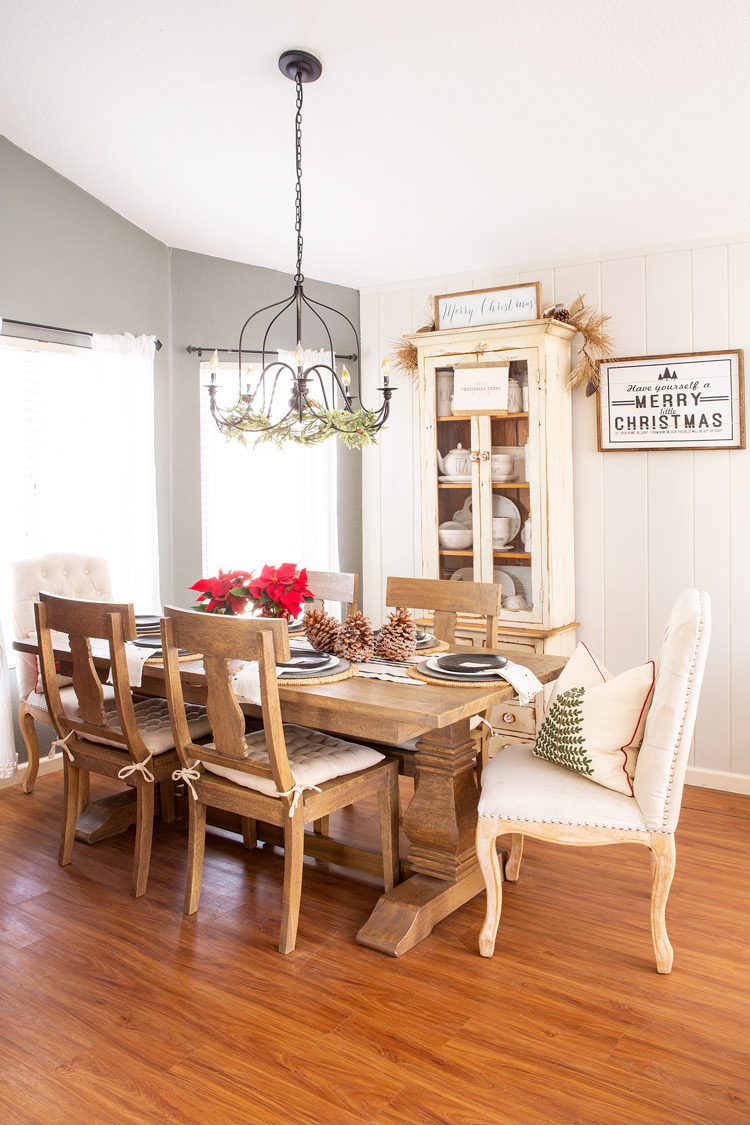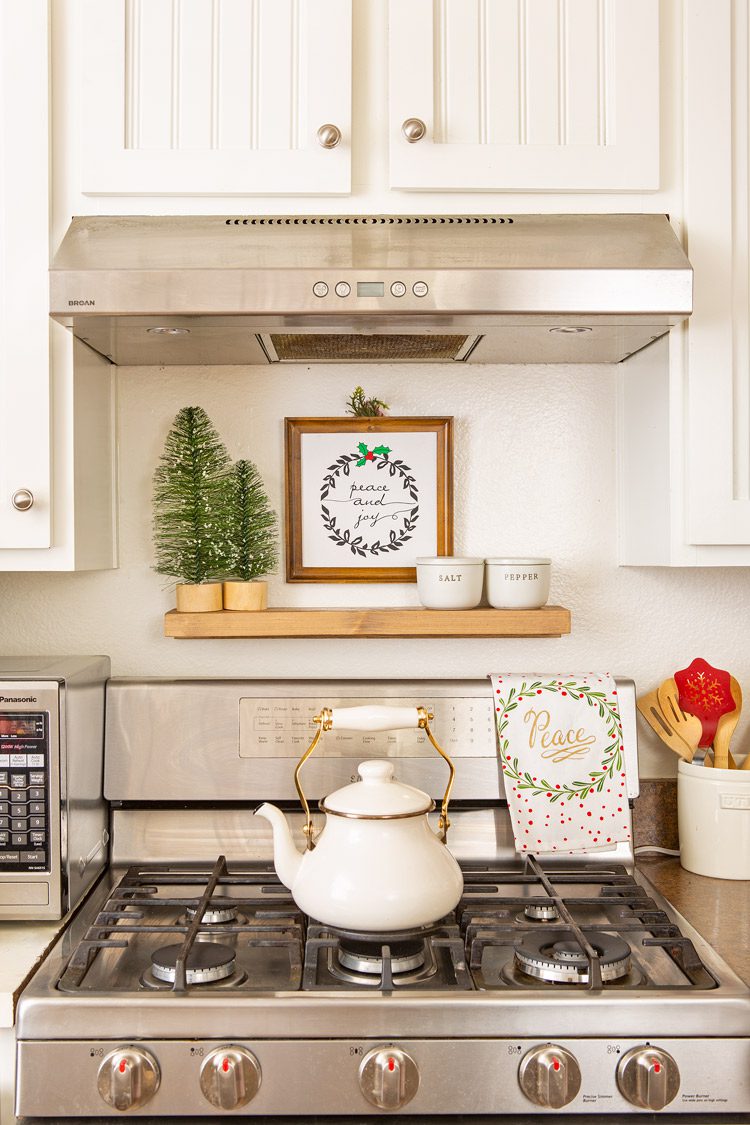 Neutral Noel
On theme, Rachel kept her Christmas cabin décor mostly neutral, using textures and patterns to create interest in the home. Her Christmas tree exemplifies the palette through gold ribbon, wood textures and black, white and gold ornaments. "I stuck with the cottage cabin vibe for my tree this year, too," Rachel says. "I went with natural accents and pops of gold, and I love ribbon in a tree."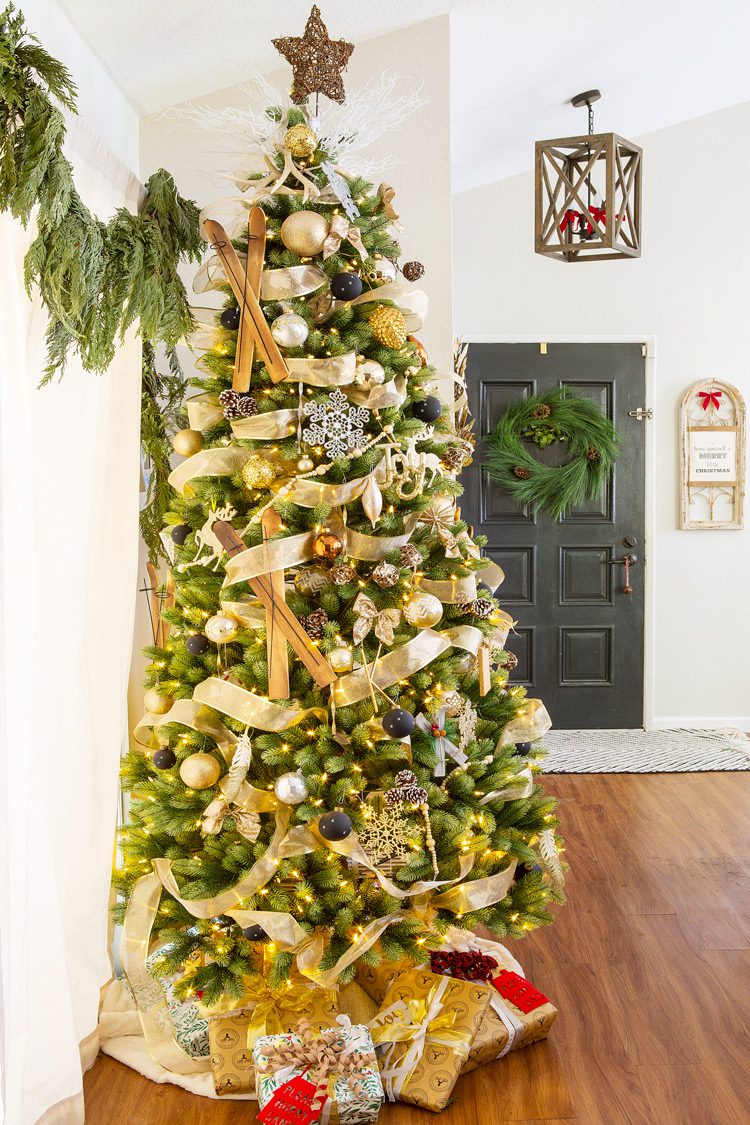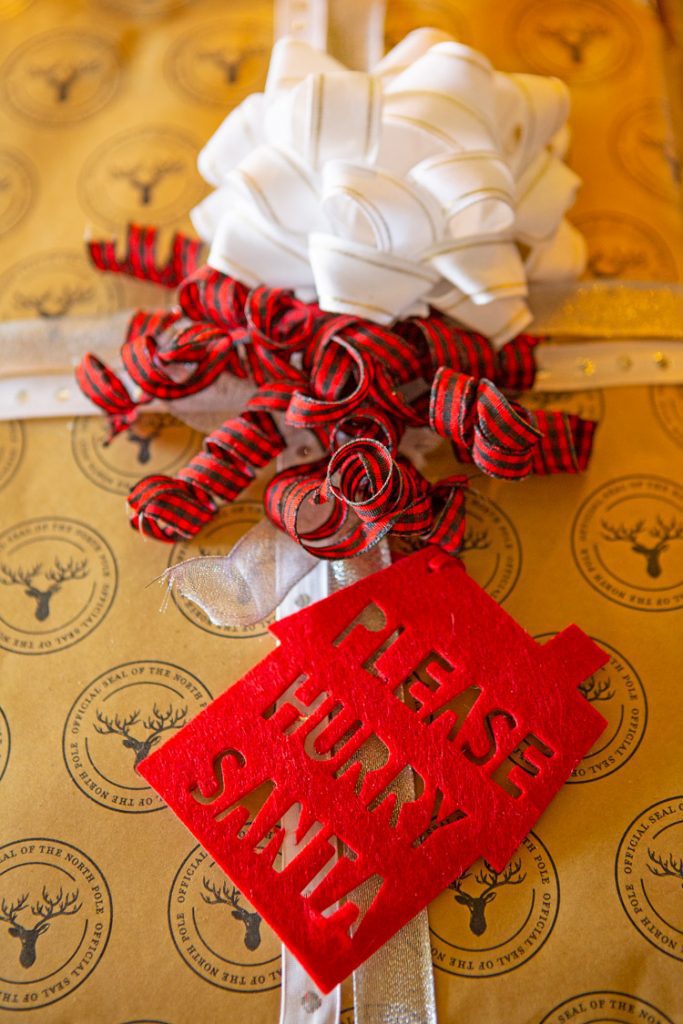 Not only do the tree trimmings matter, but what's under the tree makes a statement as well. "For wrapping gifts, I went with the same feel. Most of our gifts are for the kids, so I kept it simple and playful," Rachel says. Stamped parcel paper with red labels pop under the tree to showcase the presents.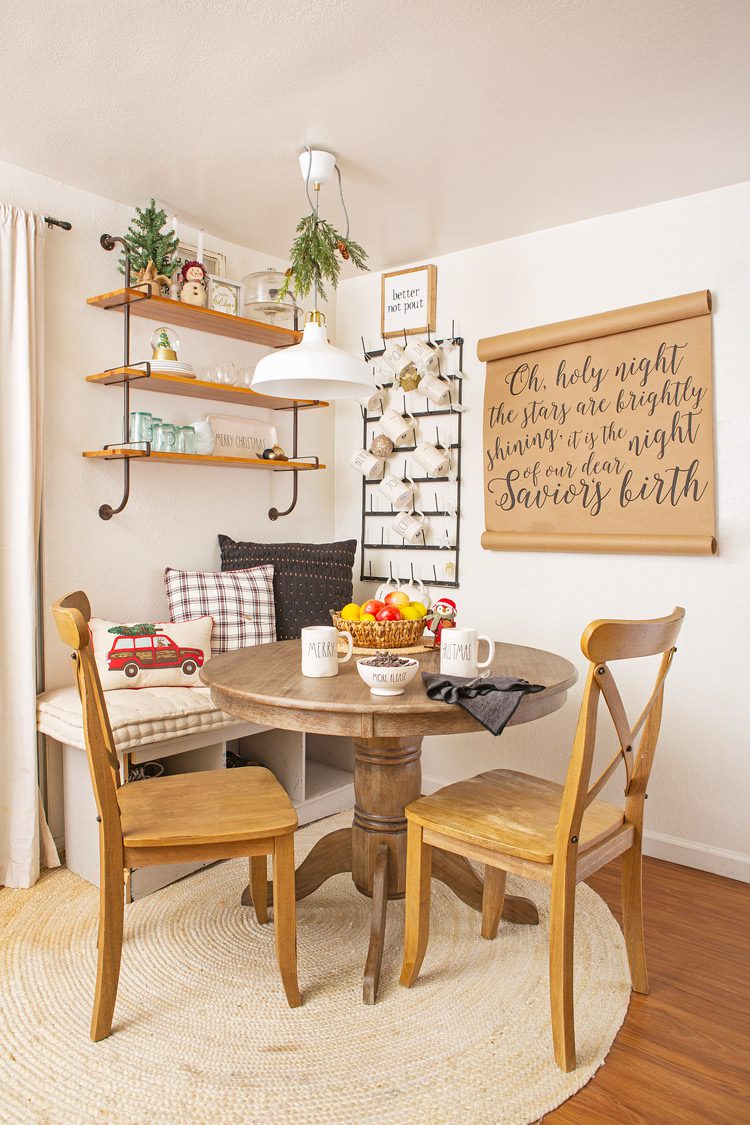 While some of her greenery is faux, Rachel likes to include fresh greenery to bring the scent of Christmas indoors. The garland on the curtains next to the tree, for example, brings a magical smell to the space, allowing her to decorate a faux tree without the sacrifice. "I use lots of real and faux garlands throughout my home. The real garland smells amazing," she says.
Even if the temperature doesn't drop below 50 degrees, the Bousquet family will be nice and snug in their winter farmhouse cabin.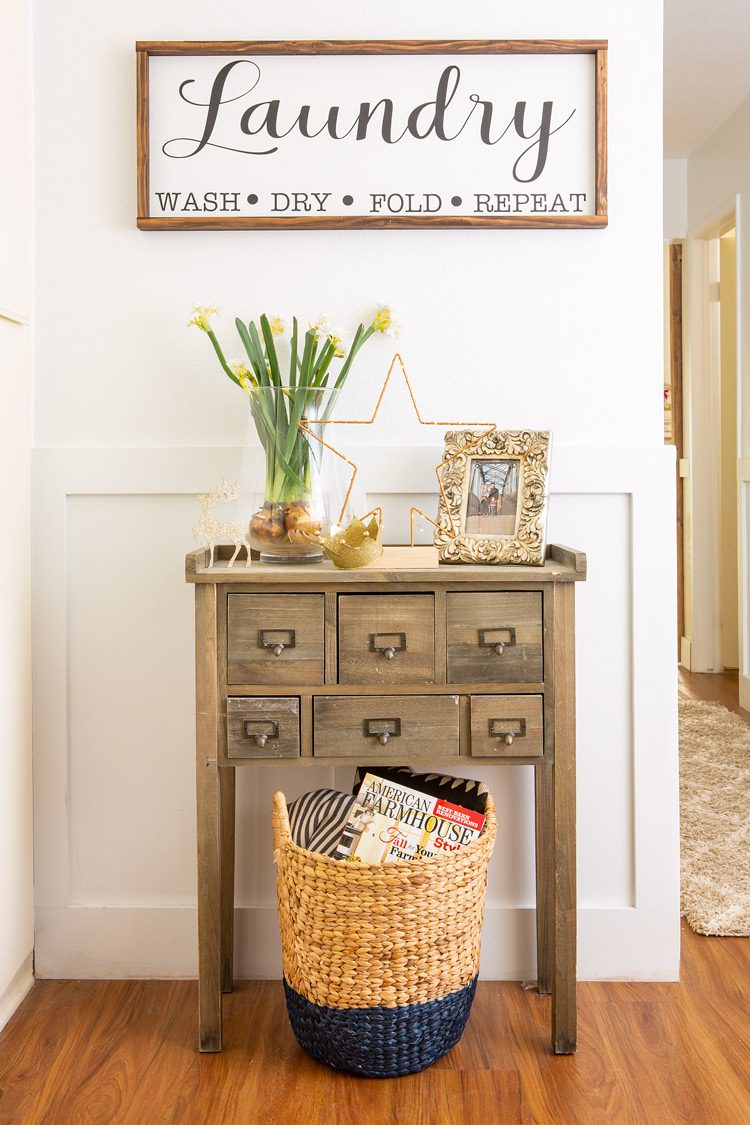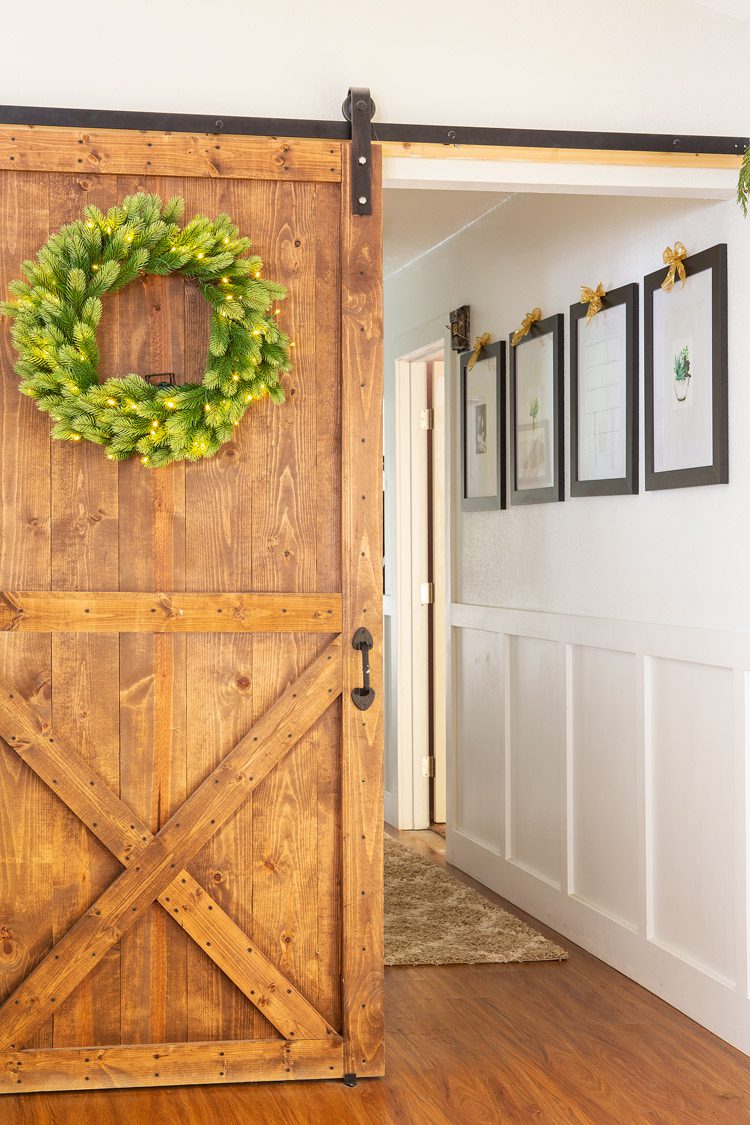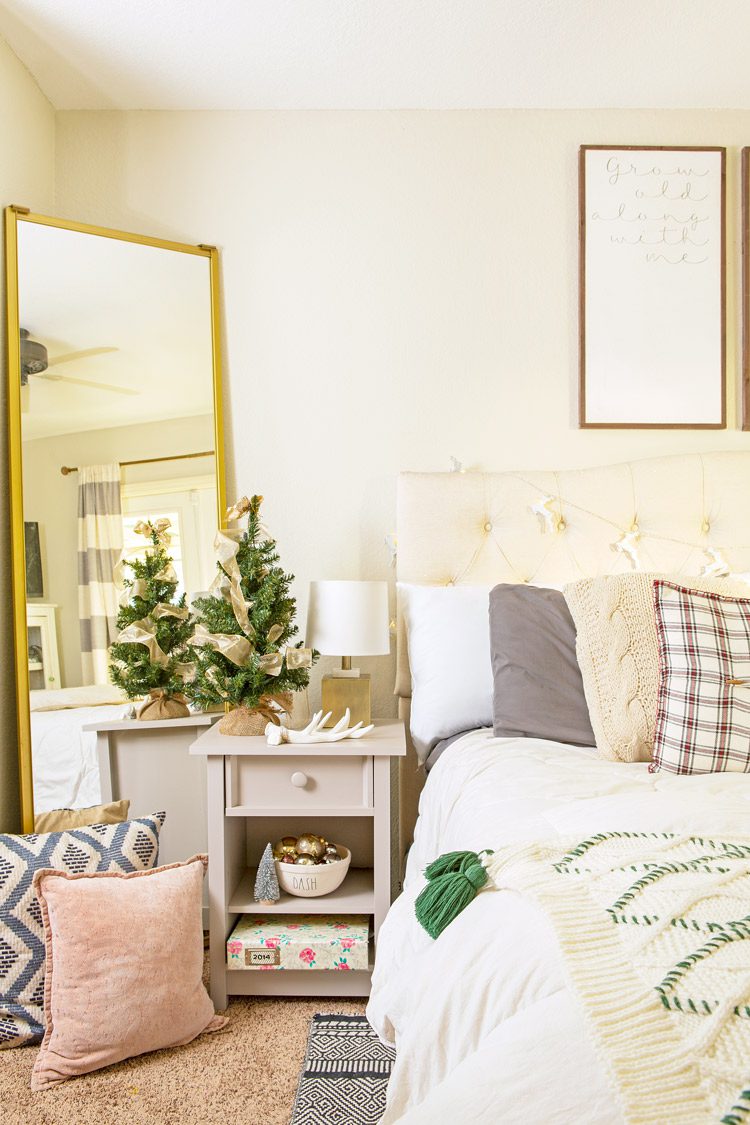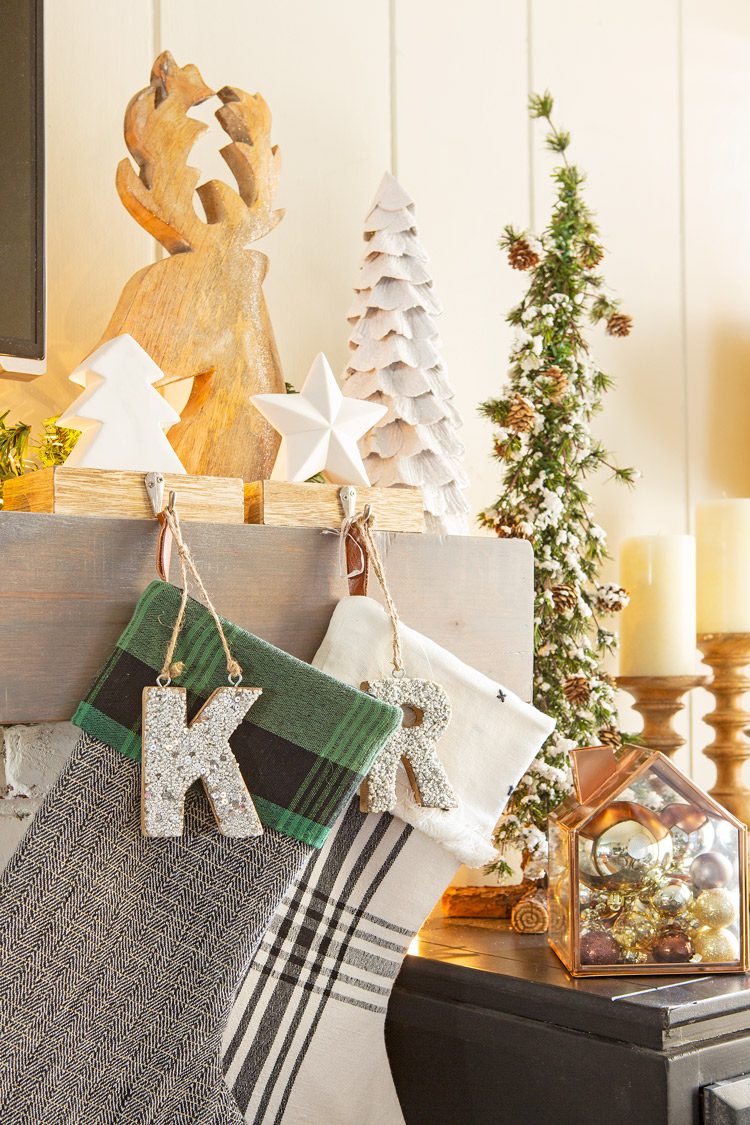 ---
You can never virtually tour too many houses! Here's a 'White Christmas' home to keep you inspired. Of course, don't forget to follow us on Instagram, Facebook and Pinterest to get your daily dose of farmhouse inspiration!