Bedroom Lighting Dos and Don'ts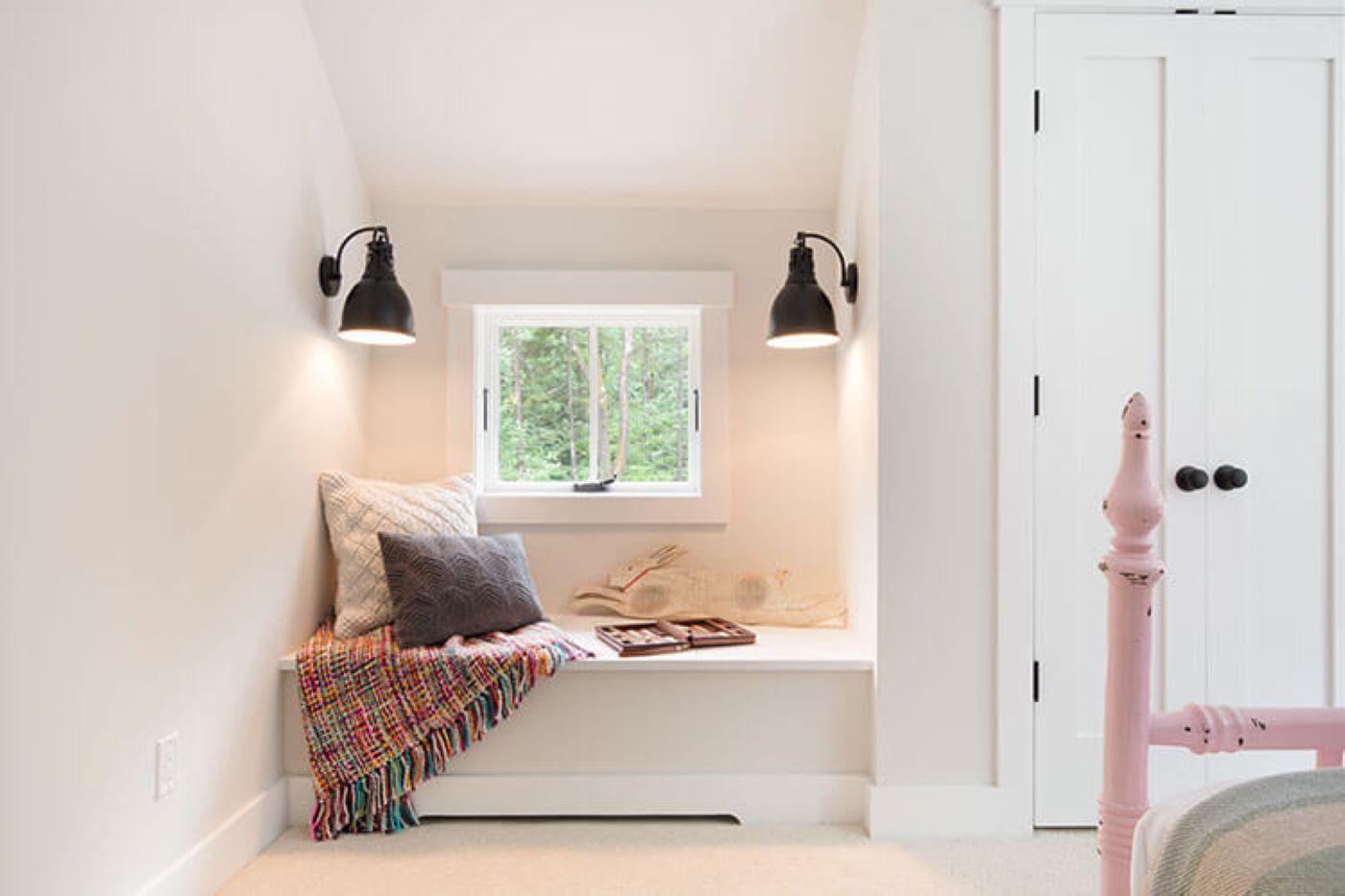 When decorating a significant space, like a master bedroom, we might be tempted to forget considering details beyond furniture and paint. The right amount of lighting in the bedroom is important too, because it can affect these other aspects of decorating, from what kinds of furniture to get and where to put the bed, to how the room's paint appears throughout the day as the natural light changes in the room.
Joanne Palmisano, interior designer and author of Rock your Rental, is helping us design the bedrooms in our 2019 Project House. Check out her advice on key lighting dos and don'ts that everyone should know before decorating their bedroom.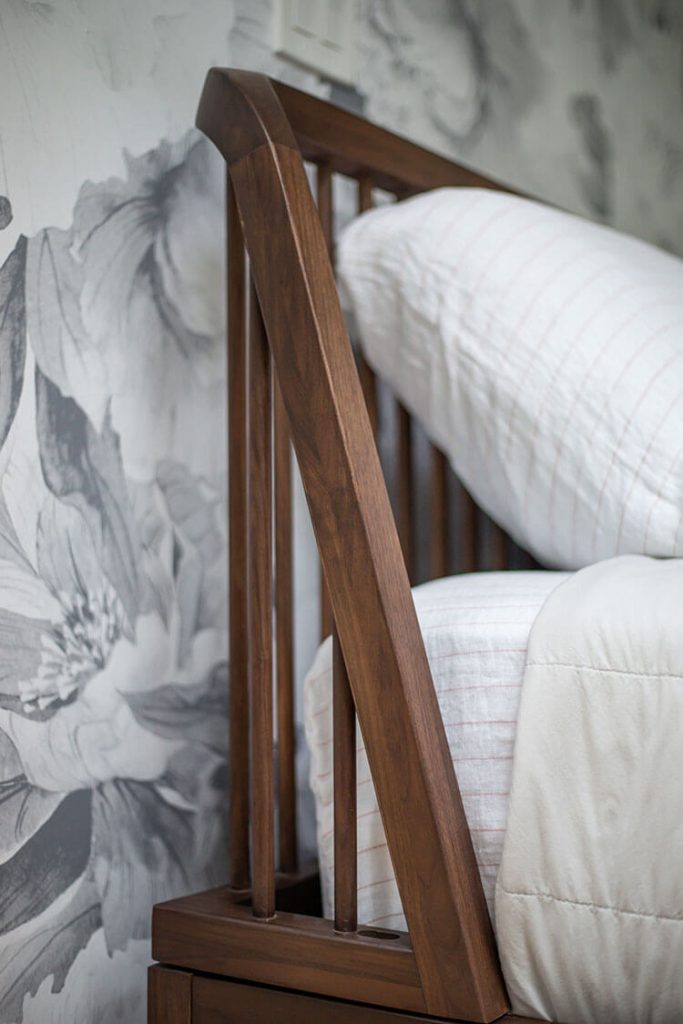 Bedside Manner
For bedroom lighting dos and don'ts, always think about who will use the lighting. "When possible, give each person on the side of the bed their own light source," says Joanne. Many master bedrooms will of course have a larger bed, and Joanne says to make sure each person sharing the bed has their own light. You might be tempted to keep one lamp on one side of the bed, she says, but this will prevent both occupants from utilizing the light at their leisure.
Wall sconces save space, and they can help direct light where you need it. "I rarely ever use a wall sconce with glass," Joanne says. This is because a sconce with glass could be too bright and prevent one of the occupants from sleeping while the other wants to stay up a bit, perhaps reading in bed. "Make sure the light uses a metal shade and directs light down with a swing arm," she says. "This lets the other person sleep without light shining into their eyes."
Go for the Combo
It's always best to rely on a combination of light sources in your bedroom. Never get one lamp and call it a day! Consider if the light source will light up all areas of the room equally. For overall lighting, Joanne suggests an overhead light, which could include a dimmer switch to add ambiance. Ceiling fixtures and floor lamps can provide enough light during dusk and evenings, but during daylight hours, Joanne suggests using natural light as well. "I like to use sheer curtains on windows to help bring in natural light," she says. This will bring in natural light that isn't overpowering.
Other times, it might make sense to utilize blackout curtains if you have, for example, large bay windows that bring in light from all angles. Joanne says part of her bedroom lighting dos and don'ts includes not having beds face large windows such as these, which can make getting some shut eye difficult during the summer. But in cases like these, it's good to have a combination of curtains. A blackout curtain can easily go over a sheer curtain and will make sleeping in on a Saturday more enjoyable.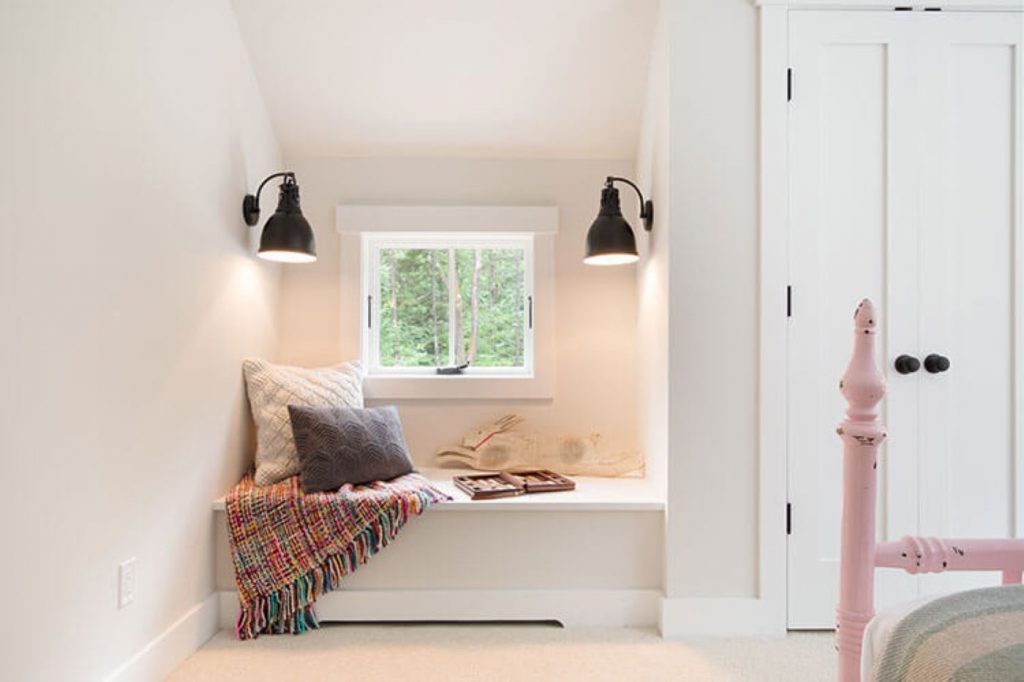 ---
Want more organization in your crafting space? Check out these useful tips to create a DIY organization station! While you're at it, follow us on Instagram, Facebook and Pinterest for more daily inspiration and farmhouse style.