3 Designer Tips for Bathroom Tile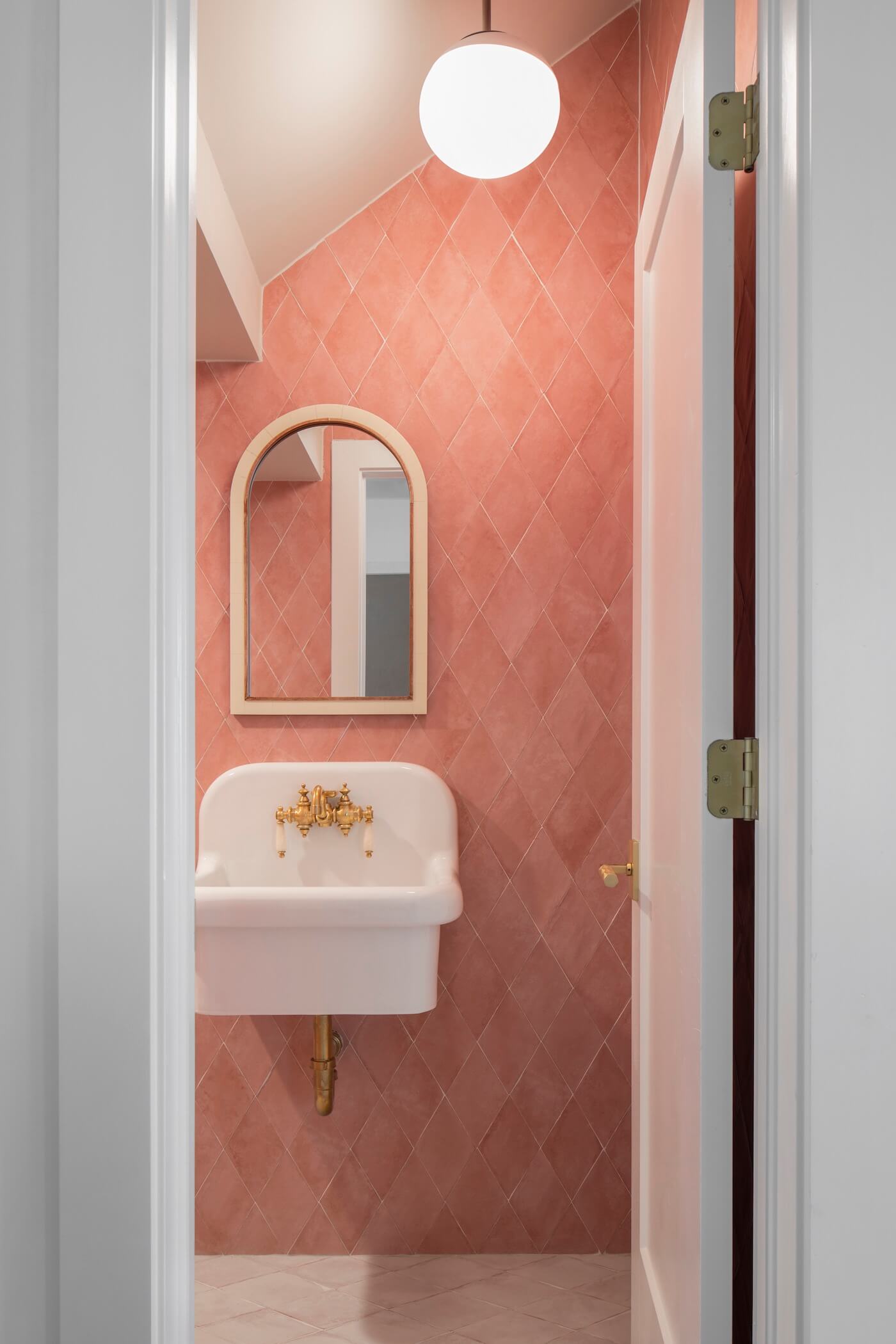 Image by Mel Willis
With all the tile color and finish selections to choose from, it can be dizzying to figure out exactly how to design your bathroom space. Do you want something trendy or do you want to go for something with a little staying power?
There are many ways to make a design statement with your bathroom tile. We asked several experts, and here are their favorite tips to get you started on your bathroom flooring project.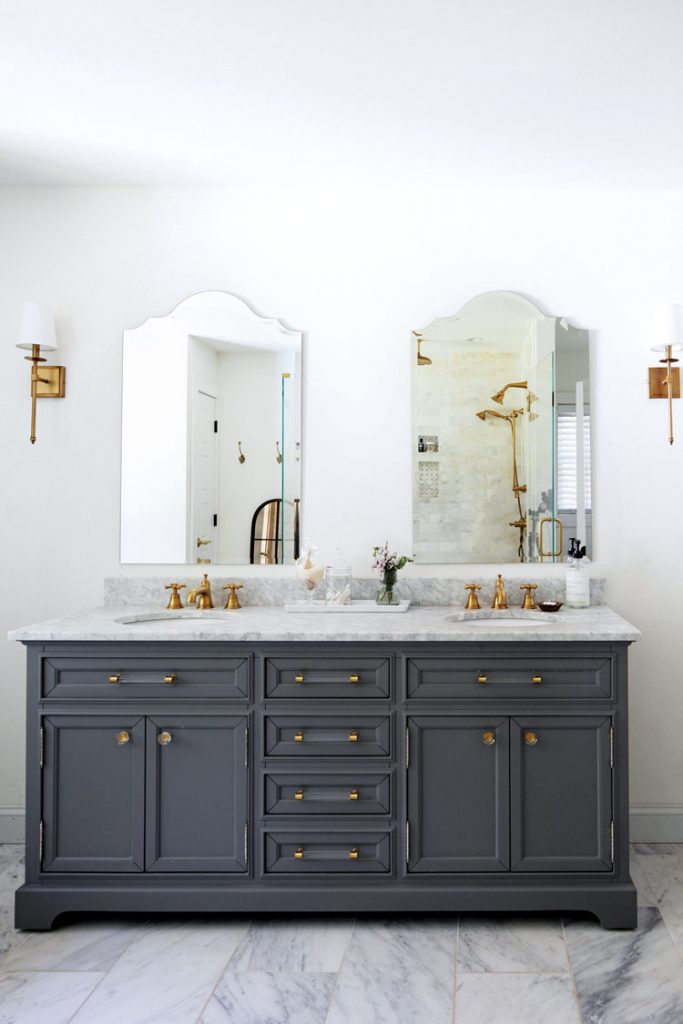 Natural hues
When you're picking out bathroom tile, colors derived from a natural palette can give your space long-lasting style. Colors from nature are always timeless and it's a sure way to add a classic look to avoid looking outdated in a few years. That said, don't be afraid to go bold if you find a tile you fall in love with!
For larger areas of tile, invest in more classic design elements, while your smaller decorative accessories can be more on the trendy side and can be swapped out as you like. Extending the tile from the floor up to the walls also adds durability.
"When the tile is very timeless, you can play with your decor as the trends change," says Lindsey Morris, co-owner of Scissortail Homes. "Black and white is really in right now, so decorating with something like a black and white striped rug but as the trends change, you can pull in other elements."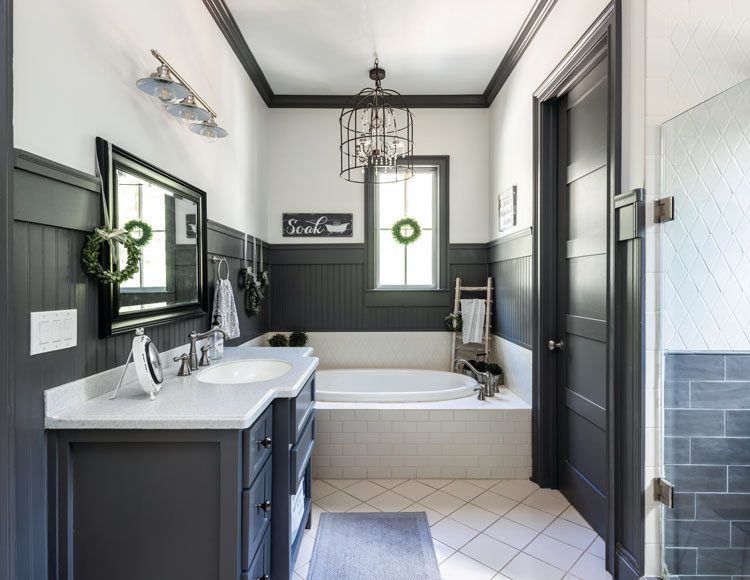 Cool Configurations
Classic colors are a wise choice, and you can put an entirely new spin on your tile with unique designs and configurations. Sometimes you can play with the pattern with a chevron or subway tile effect, or you can create your own custom look with the layout of your design.
"With traditional subway tile, you can freshen it up by laying it in a different way, not just the horizontal staggered look we see all the time," says Rachel Shingleton, interior designer and owner of Pencil Shavings Studio.
With diamond-shaped tile, for example, you have a wide range of possibilities in which the individual tiles can be laid. One idea is to create a diagonal stripe in your floor tile pattern with the way you line up the diamond-shaped tiles.
"Play around with every possible variation to come up with the finished project," says Rachel. "I love the way the diagonal stripe could help the space expand visually … and make a really great statement for a bathroom."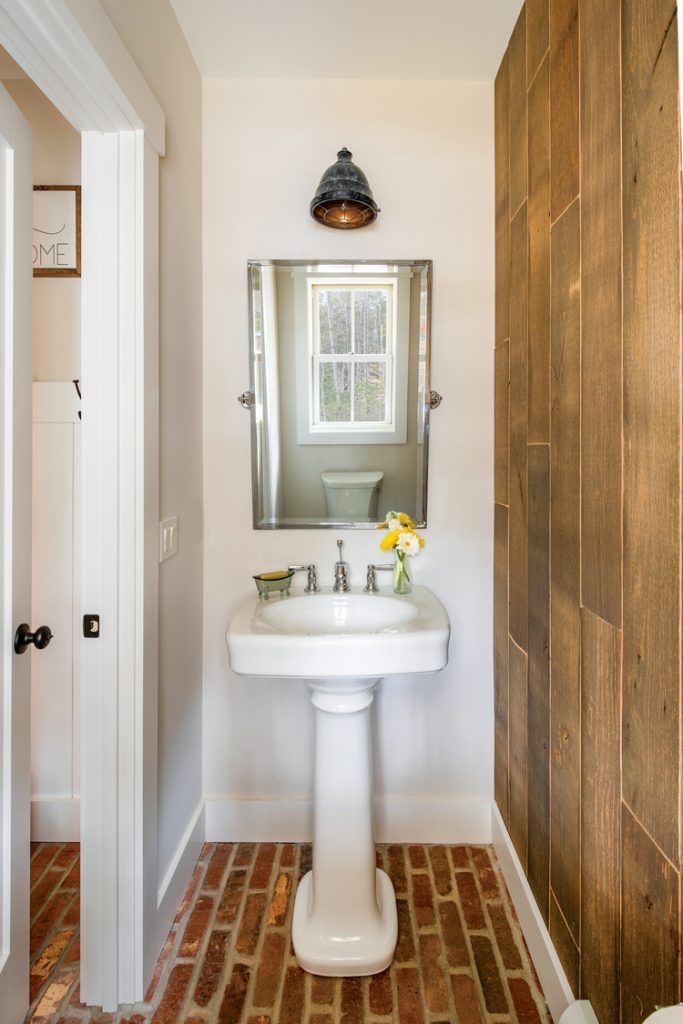 Layout and Look
Mind the transitions in your flooring as it changes from room to room. Not only do you want it to be a smooth and comfortable transition with regard to how it feels on your bare feet, but you want to visualize how everything will look as part of a cohesive design.
This includes the various patterns and shapes of tiles, and how they all look together. You can also decide to set your tile patterns in such a way, like a diagonal, as a visual cue for the traffic flow in your home. "Draw it out if you have to," Rachel says. "When we do the floor plans, we look at how the color would flow from room to room."
Rachel also suggests taking into account how the flooring colors and textures transition from major areas such as main entries or the top of the stairs into your bathrooms. "From any particular vantage point, it's not going to make you wonder, 'Where did that come from'? It still works with the color palette," Rachel says. "It's all going to tie together and turn out beautiful."
---
Want more bathroom design ideas? Take a look at whether you should install a shower, bathtub or both! Of course, don't forget to follow us on Instagram, Facebook and Pinterest to get your daily dose of farmhouse inspiration!