How to be a Savvy Salvage Shopper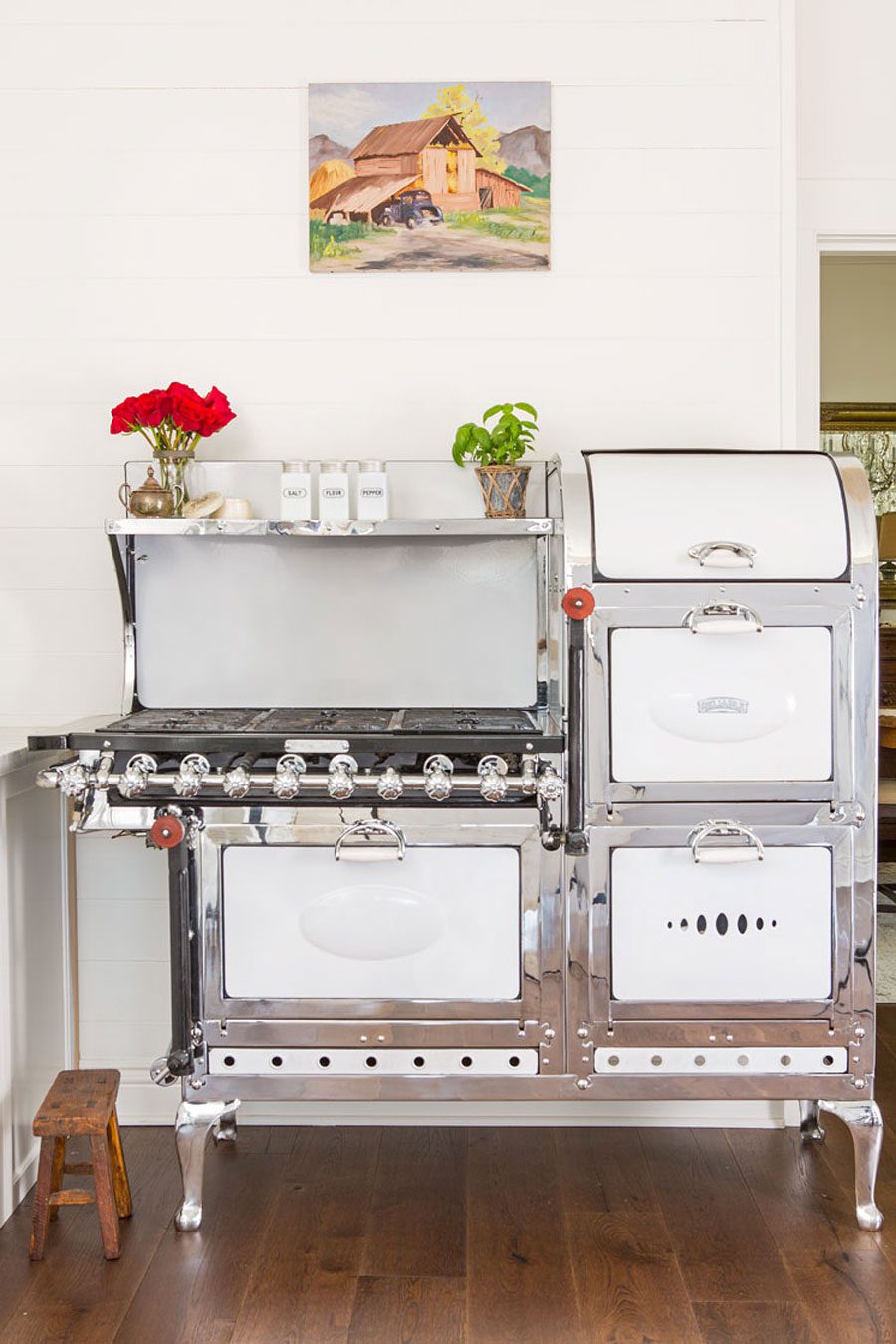 Bret Gum

Written by
Stephanie Agnes-Crockett
Photography by Bret Gum
Architectural salvage is one of the best ways to add old-fashioned character and charm to any building. Does your home fall into one of the two categories? If so, and you have a vintage vision for your decor, reclaimed elements will be necessary to achieve that authentically old look.
Your home has history. Maybe decades, rather than centuries, but your decor is still evolving and you want to keep certain elements in-line with your vintage style.
Your home is a new build. It's a blank slate that's begging for timeless details, layers of patina and storied accessories.
What is Architectural Salvage?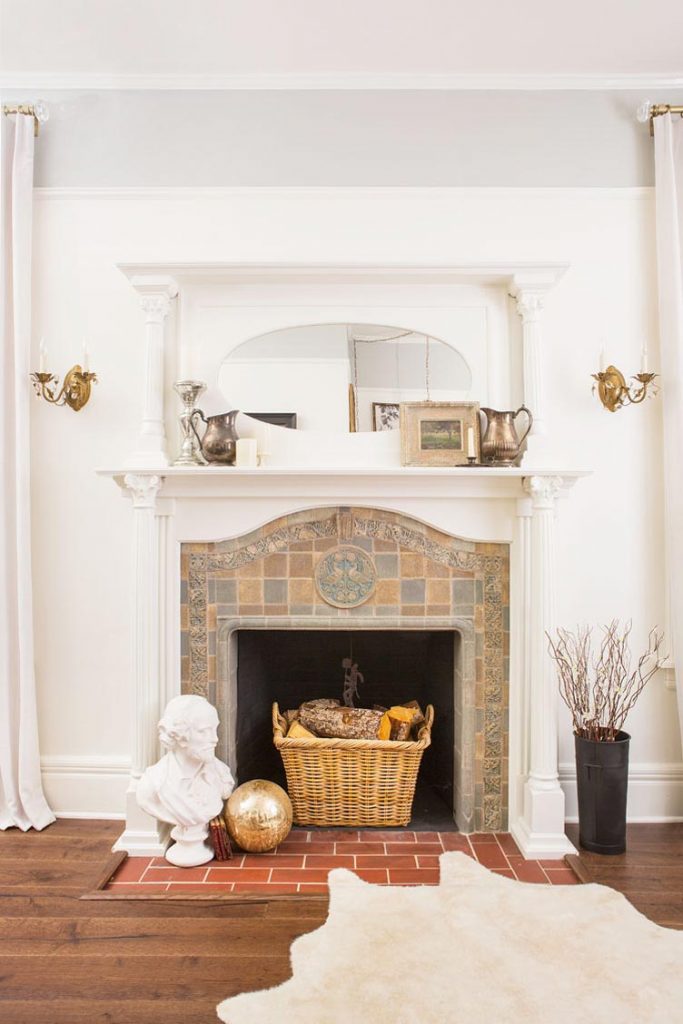 As old buildings are slated for renovation or demolition, the existing fixtures are often stripped and sold by dealers who specialize in recycling whatever can be saved. Structures that are no longer safe for use can still supply vintage lovers with antique windows, shutters, doors, lighting, beams, corbels, columns, mouldings, tiles, fireplace surrounds, flooring and hardware. These items, and more, can replace builder-grade materials or be otherwise incorporated into the decor to add history to your home.
Decorating with Salvage
Blogger Kelly Wilkniss of My Soulful Home has been renovating homes for years, but took on a new challenge when she decided to turn a 130 year-old Victorian build into a chic American farmhouse. In the process, she undertook a major renovation project and sourced many pieces of architectural salvage before bringing the interior design together.
Kelly's eclectic tastes invite vintage and antique treasures into each room. "I judiciously incorporated authentic and iconic farmhouse elements such as grain sack fabrics, chippy wooden pieces and one-of-a-kind vintage pieces," she says.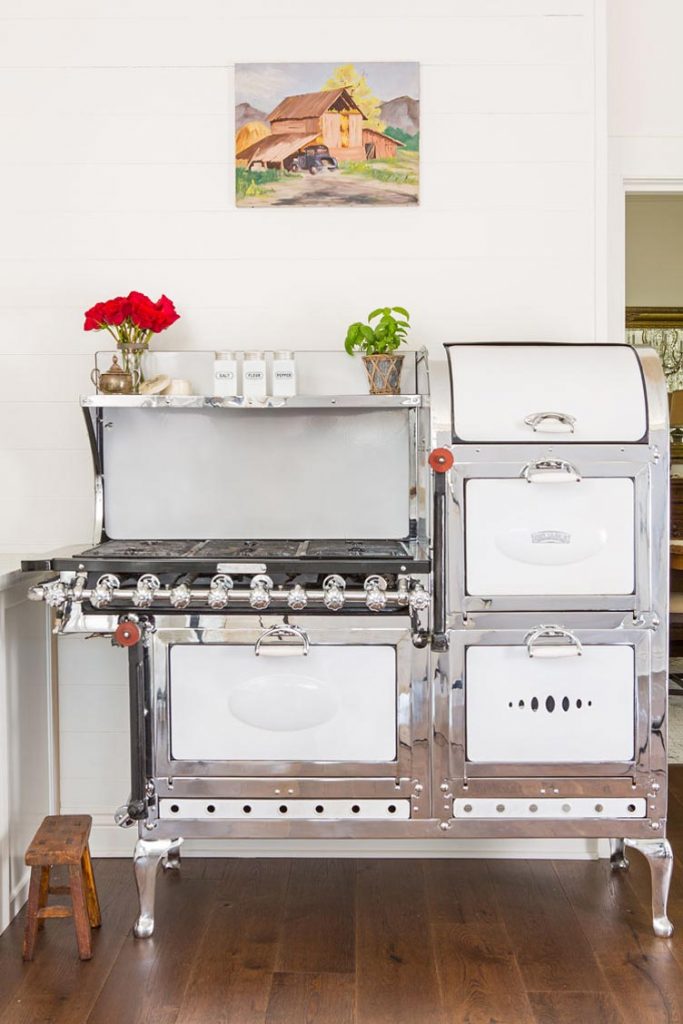 Gather Inspiration
When seeking your own old-fashioned home decorations, start by brainstorming. Kelly began a Pinterest board to collect her ideas for merging Victorian architecture with farmhouse style. "When I got down or lost focus, I would stare with hope at my 'Home Ideas' Pinterest board," Kelly says. "Curating and viewing this board also kept me on track with purchases. If I wasn't 100% sure on an item, I would go back to the board and think, 'Would I pin this here? If not, don't buy it.'" Whether you consult Google, your neighbor's living room or your favorite blog, check your own vision as you plan and before making a purchase.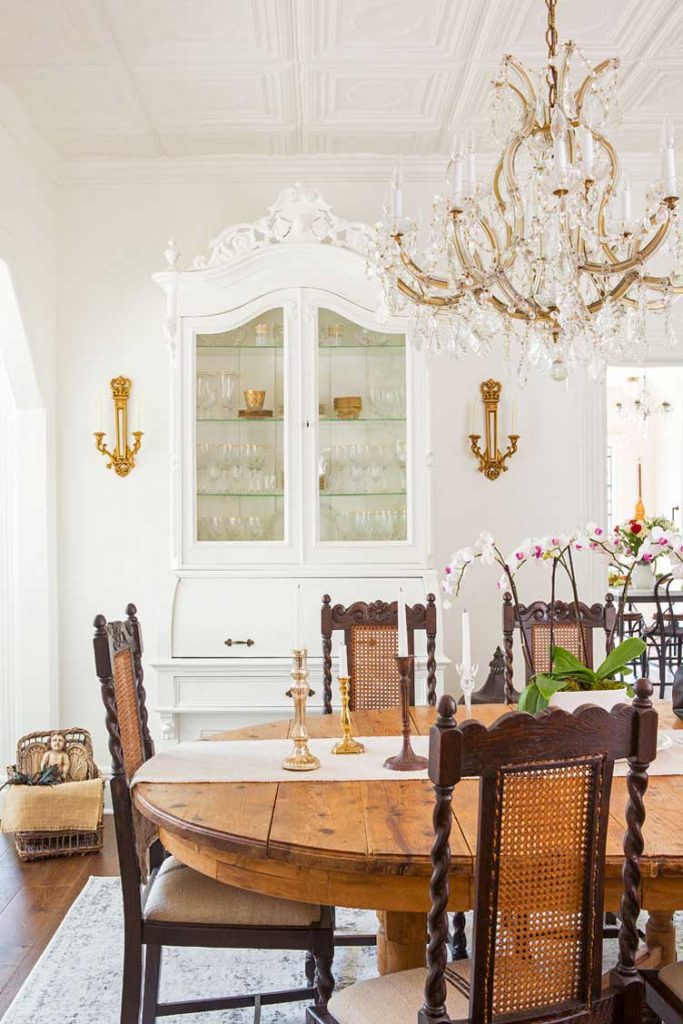 Scour All Available Sources
As you begin to buy, investigate unlikely sources. In addition to antiques shops, flea markets and estate sales, scour architectural salvage centers and yard sales for unique treasures from surprising places—and often at surprising prices. The previous owner of Kelly's home rescued Arts and Crafts Batchelder tiles that were saved from a condemned mansion in Pasadena, on a street where the Rose Bowl Parade passes. "He salvaged the tiles in the '70s and inserted them into the fireplace surround," Kelly says.
Yard sales are another promising place to make purchases, because sellers are often willing to haggle on already low prices. Kelly found her dining room table at a Girl Scout sale for $50, and decided to buy extra cookies, "cause what a steal!" Her chandelier is also architectural salvage, sourced from a local tea house sale. The owner even hand-delivered it to her home, dressed in a set of tails "with the chandy dangling from a wooden pole over his shoulder." Kelly's rocking chair was an impressively cheap $5 yard sale purchase.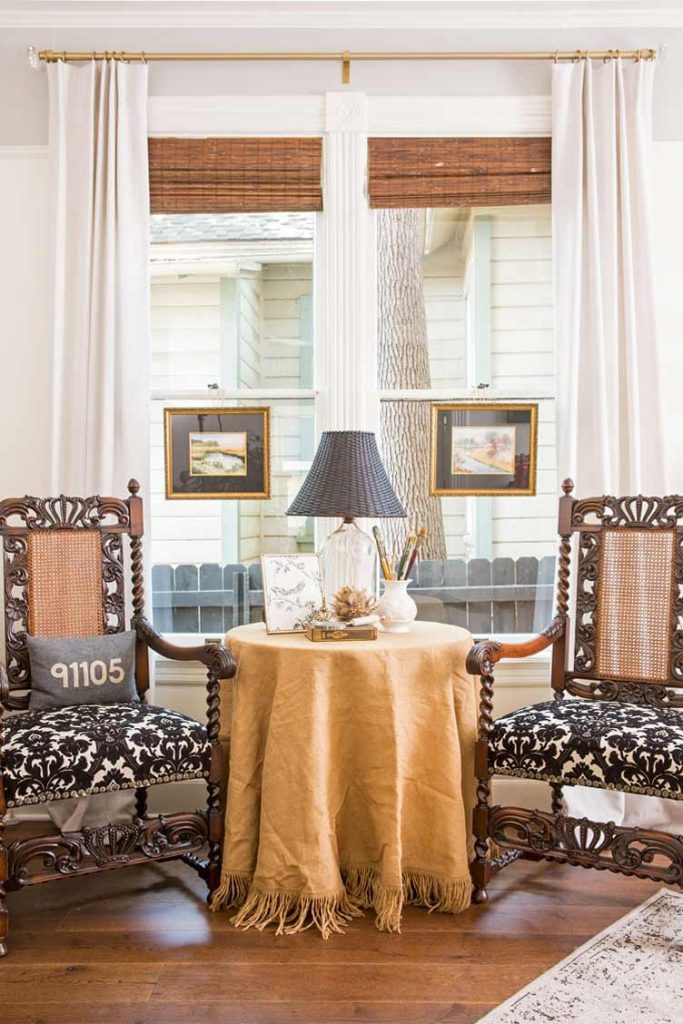 Look Twice
Even if you don't find the perfect coffee table on OfferUp or Craigslist on Monday doesn't mean it won't be there on Friday. Keep a running list of the items you're looking for, then stalk your favorite sources, whether those are online or in person. Be patient and don't get discouraged if it takes you a few months to find the right piece for the right price. When you do finally find what you're looking for, it will be worth the wait.
---
Of course, don't forget to follow us on Instagram, Facebook and Pinterest to get your daily dose of farmhouse inspiration!