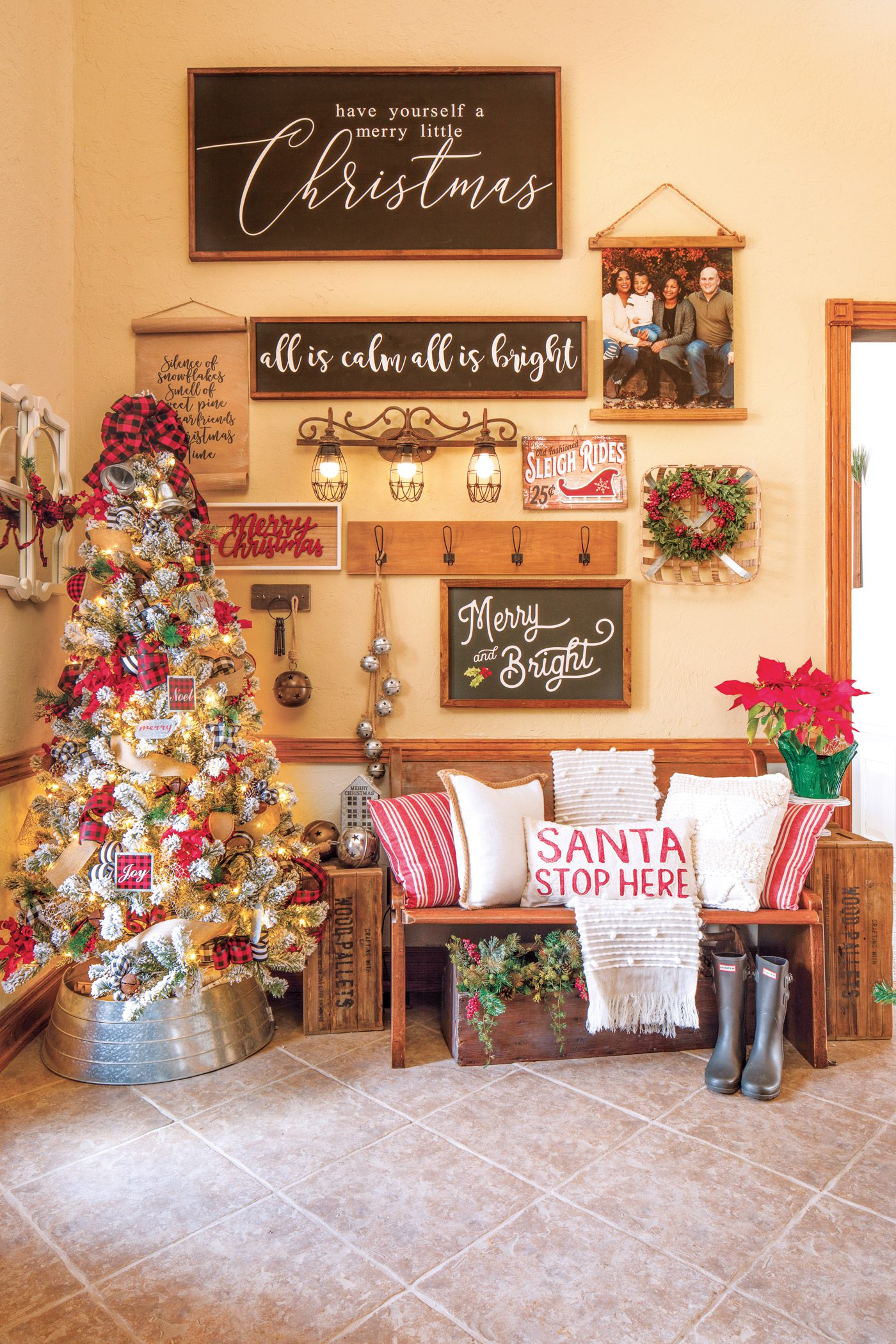 This Oklahoma City farmhouse is glowing with Christmas creativity.
This holiday season, so why not deck the halls so that every day brings you and your family Christmas spirit? Home décor guru and Instagrammer Astra Spanbauer of Red Brick Faux Farmhouse has styled her Oklahoma City home with holiday cheer. Here's how she can inspire you with her DIY-driven Christmas wonderland.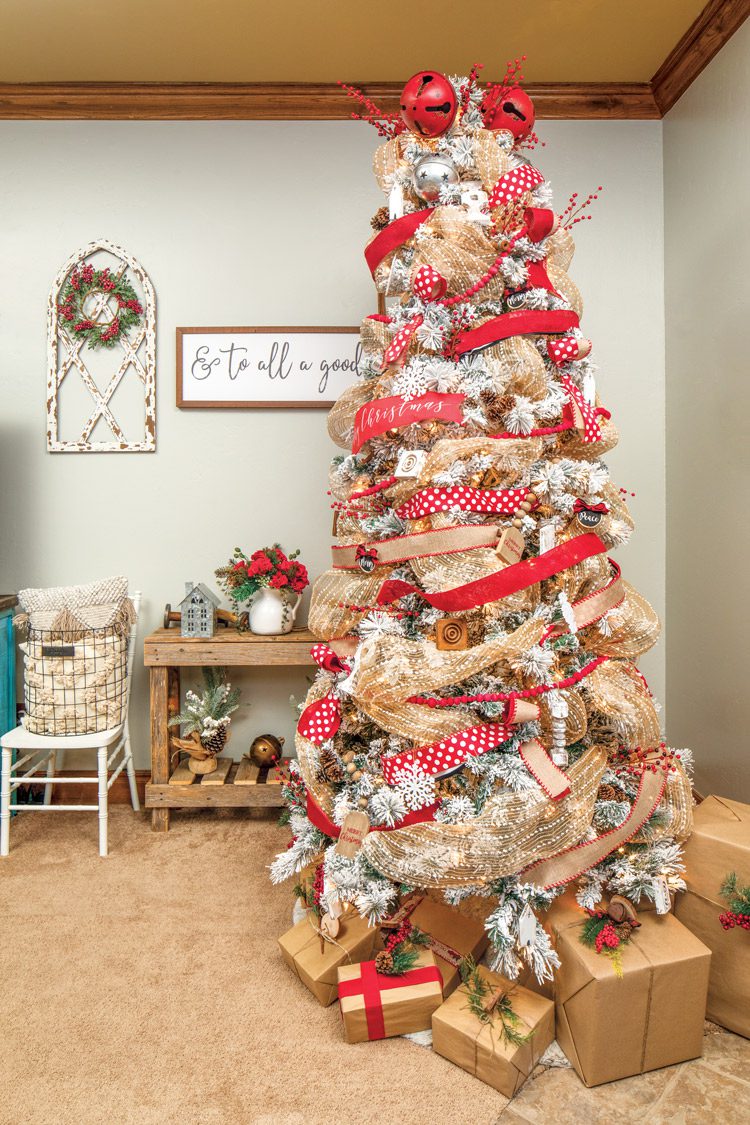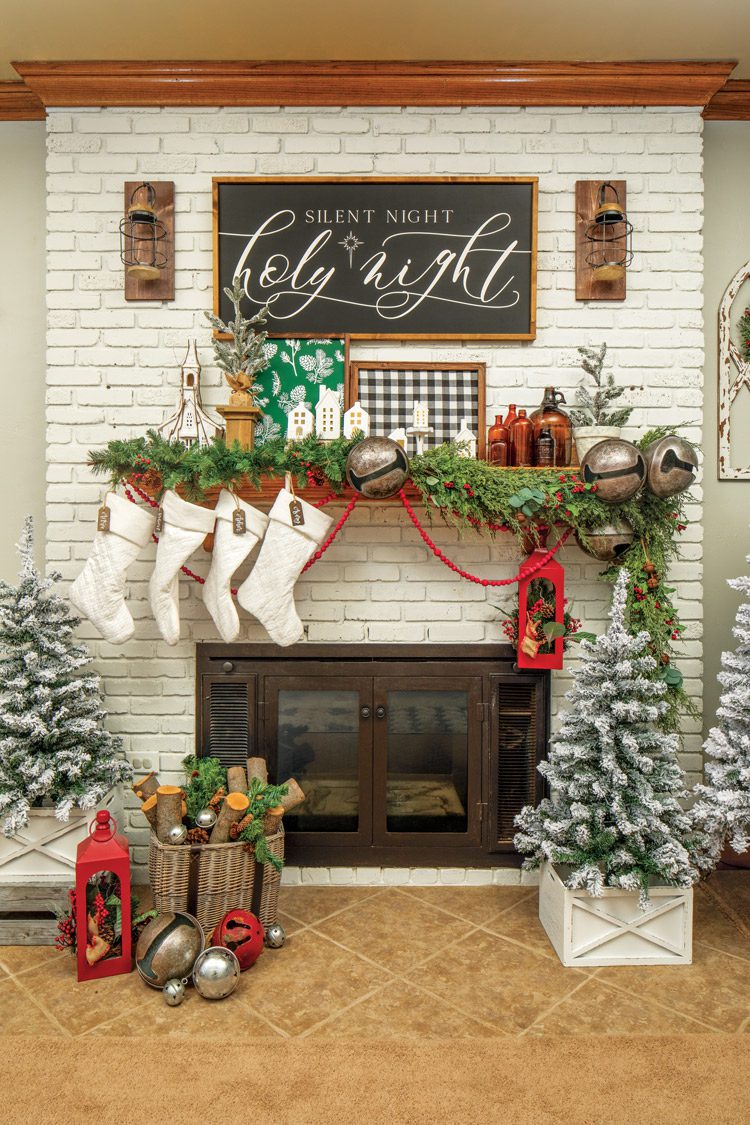 A Merry DIY Christmas Home
"I've always been crafty—I love making my own things," Astra says. She enjoys making her own decorative signs with the help of Etsy shops such as Erin's Craft Days. "I would send [Erin] an idea, and we'd bounce ideas off each other until we got a stencil looking how I wanted it," Astra says. From there, she'd lay out the festive base for her design—paper or wood—and work her holiday magic. "I like pouring out my creativity," she says. "It's my calming outlet."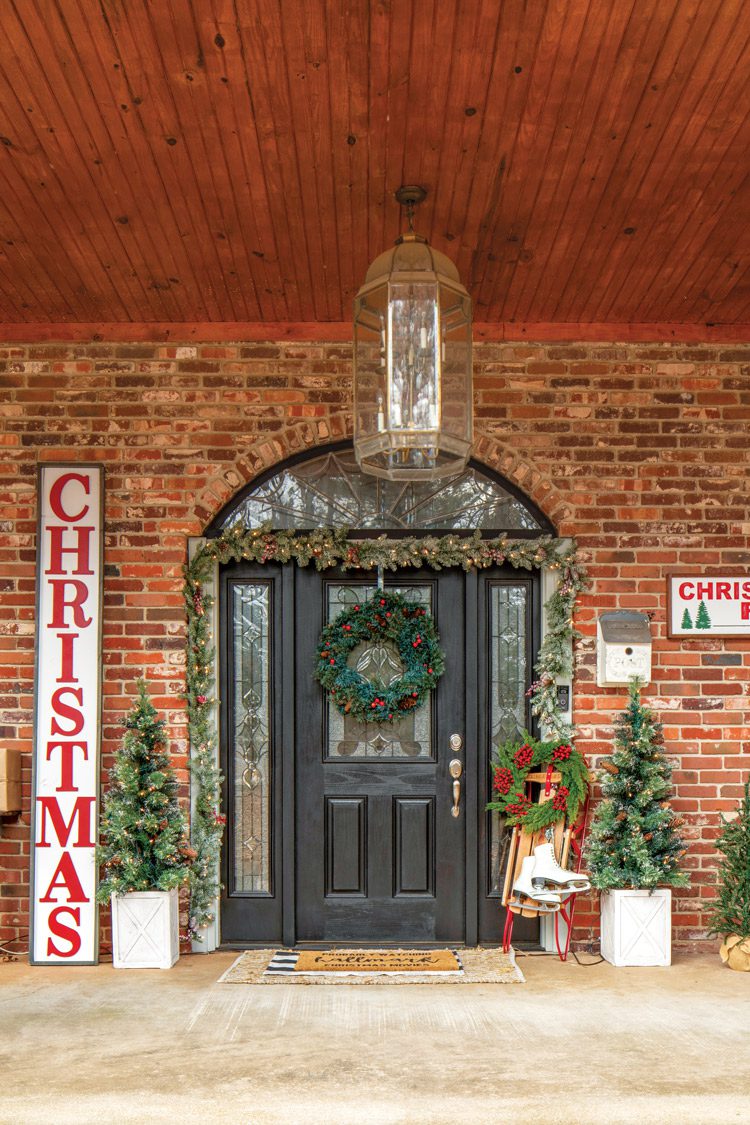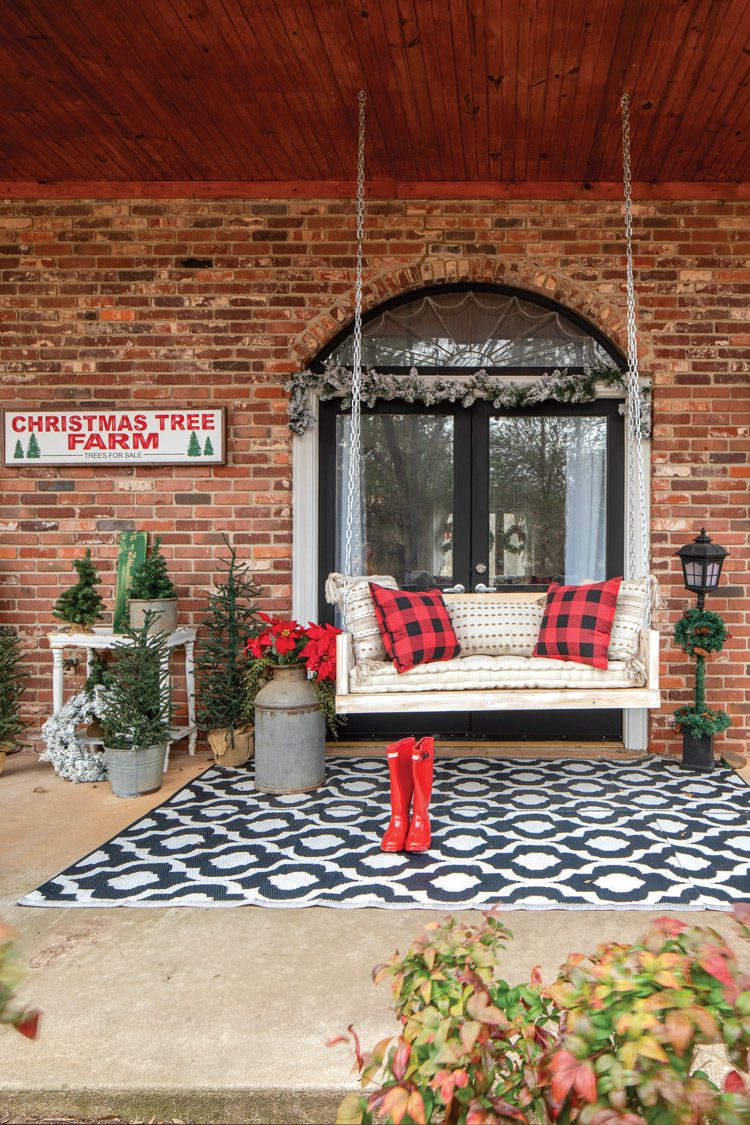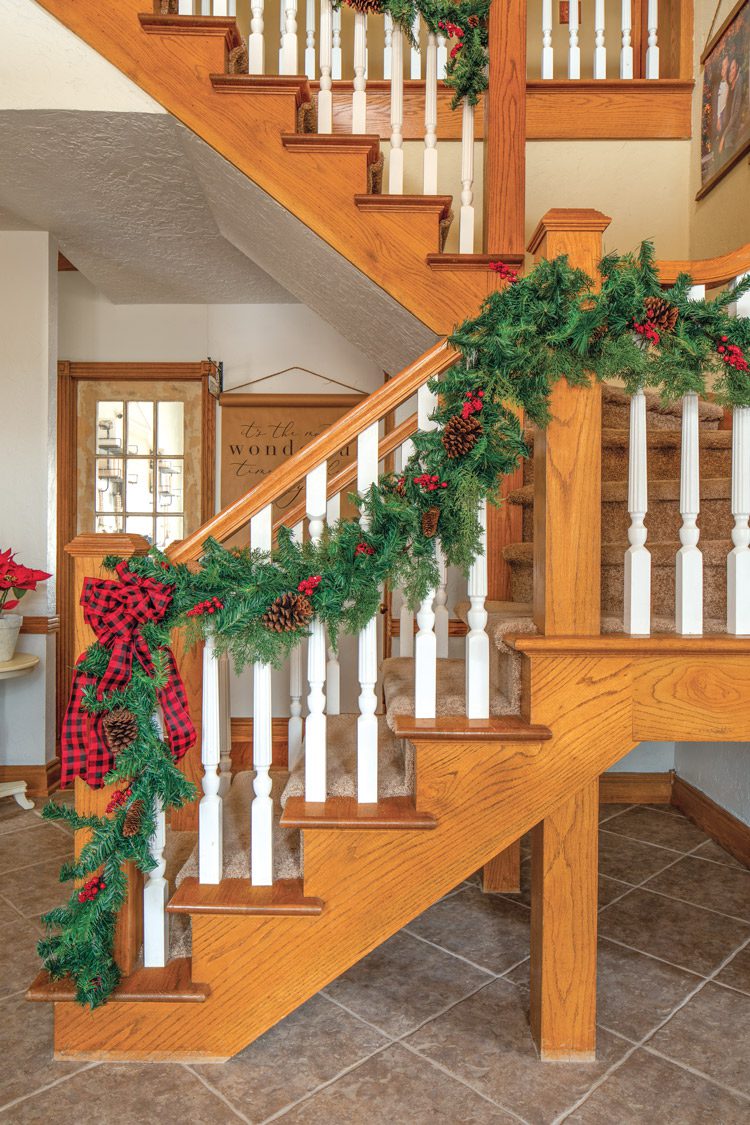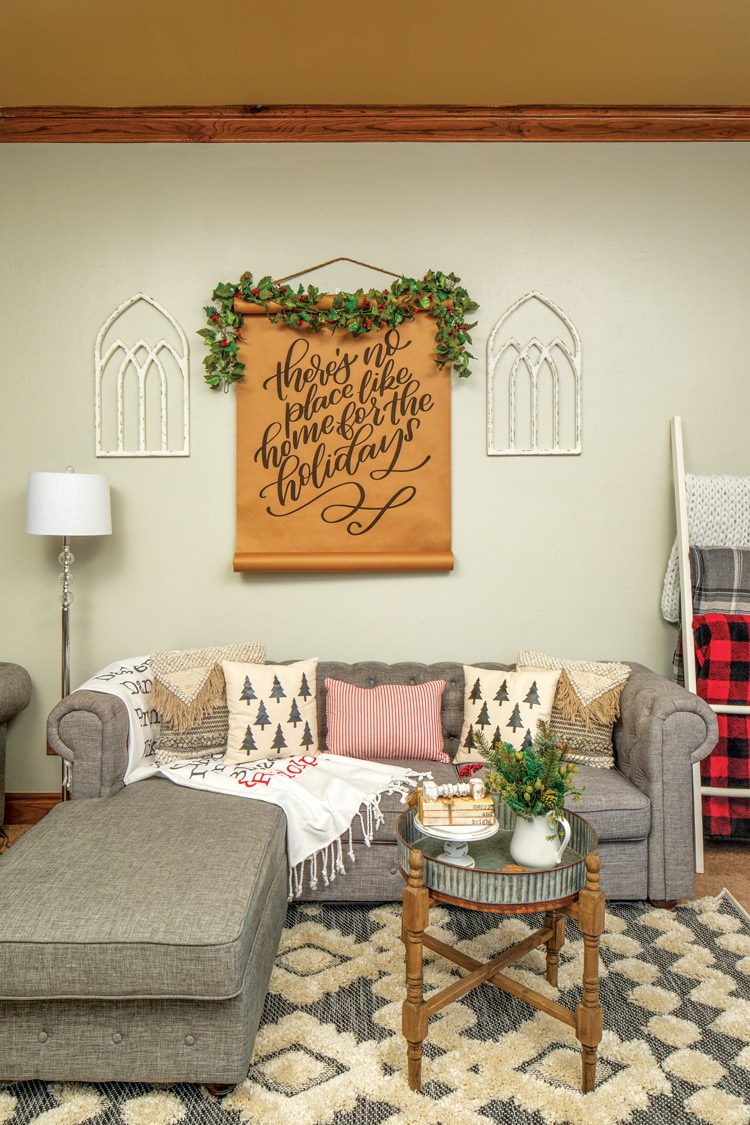 DIY crafting has different levels of expertise. Astra is a natural artist, but refining her DIY skills was a process of trial and error. "Before I knew how to cut, I didn't have a lot of great woodworking skills," she says. Her biggest tip for DIYers is to always measure. For example, if you're building a sign, first decide how big you want the final piece to be, and then size your letters or stencils accordingly. Find the empty spot you want to decorate; then size your DIY craft to fill it.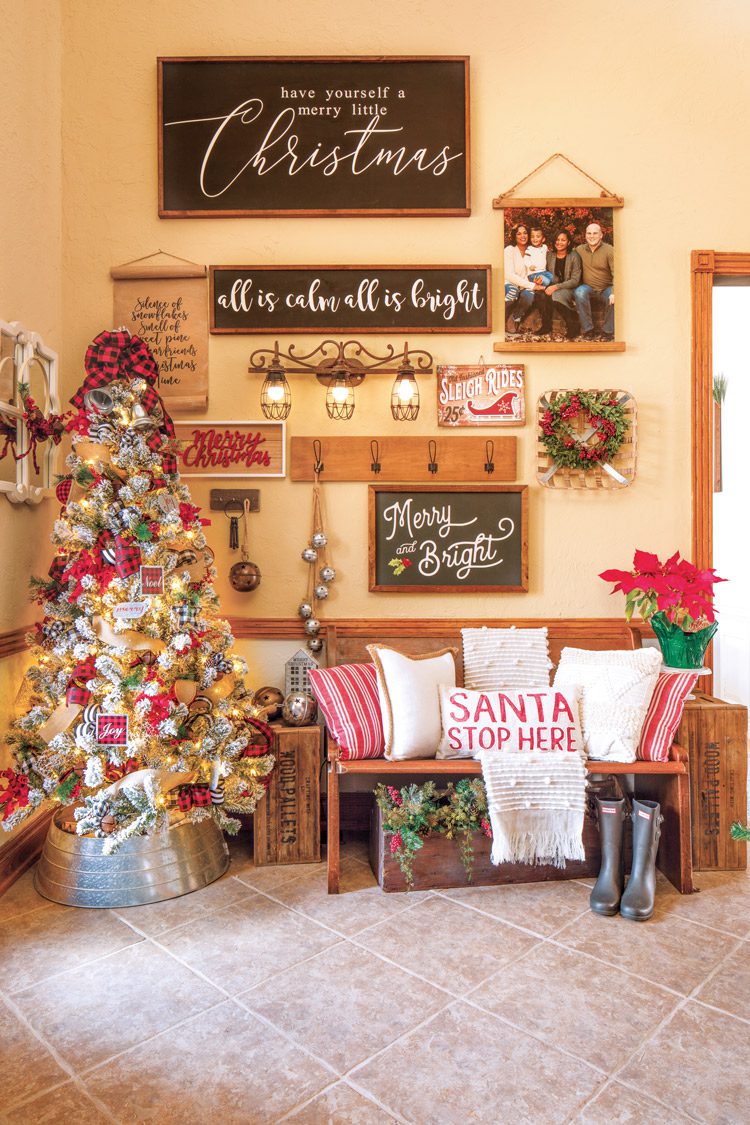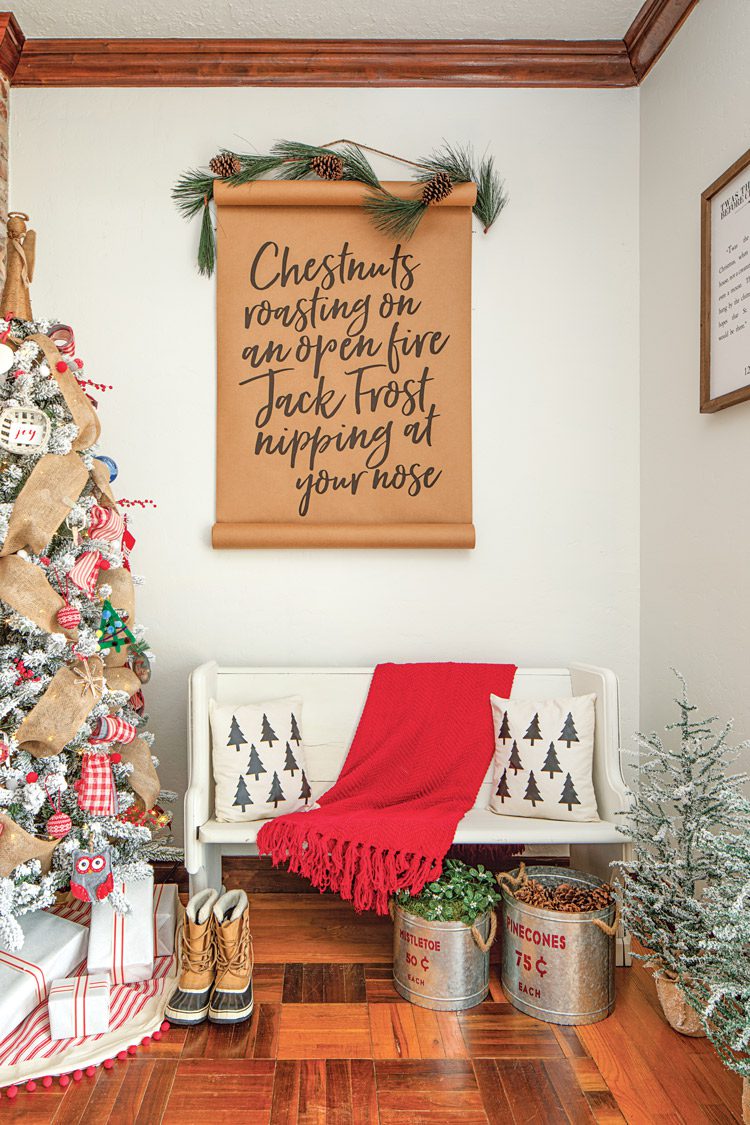 Learn from others too. DIYers form a close-knit yet incredibly open community. It's all about finding what you love to make and sharing your joy with others—no wonder it melds so well with the Christmas season. "Christmas is definitely my favorite holiday," Astra says. "I start decorating on Halloween! I love having my family here and getting to celebrate with everybody."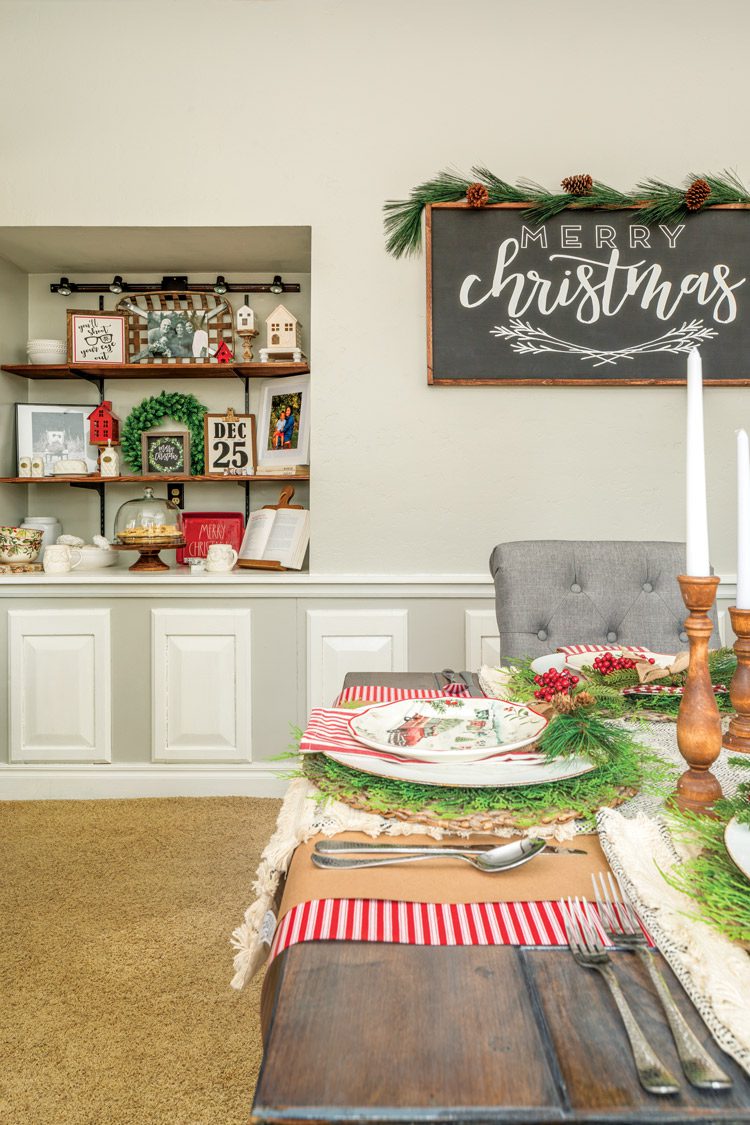 Decorated versus Cluttered
How does Astra make her décor instantly Instagram-worthy? "It's a fine line between clutter and intentional," Astra says. "I usually start with a focal piece and then build around it, adding things as I go until it looks right to me. As long as you love it, there's really no wrong answer." When you're tackling a Christmas tablescape or sprucing up an empty side table, remember that the end goal is not perfection, but to create something that brings you joy.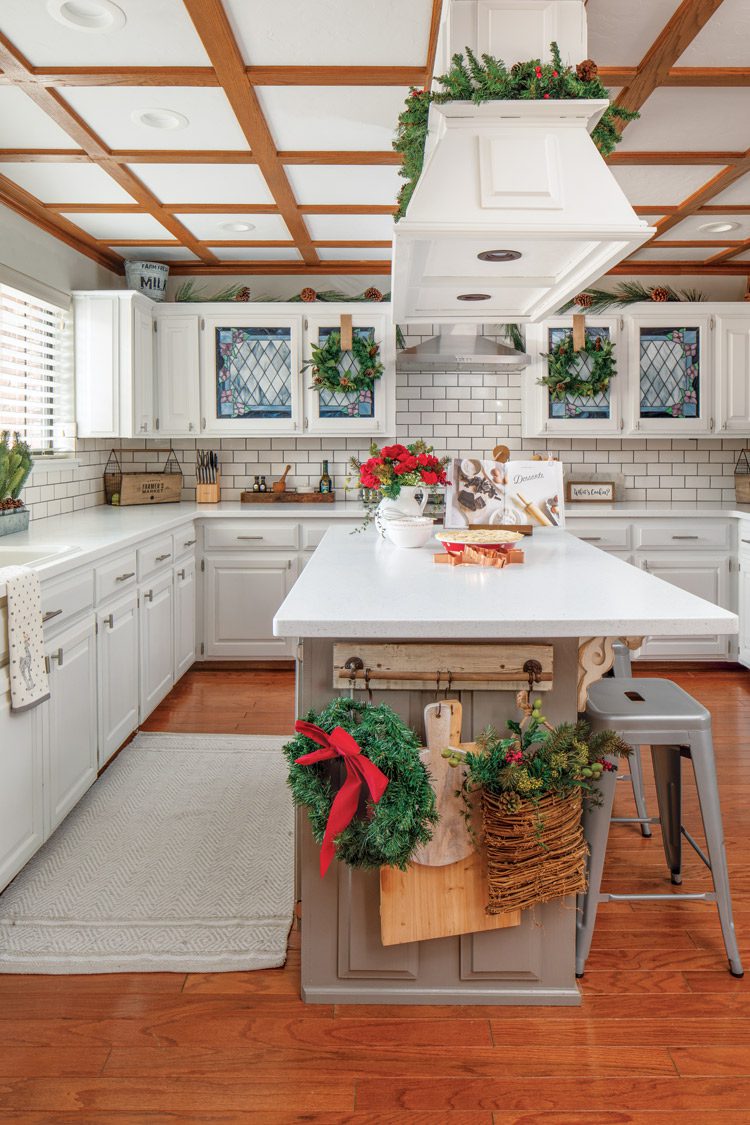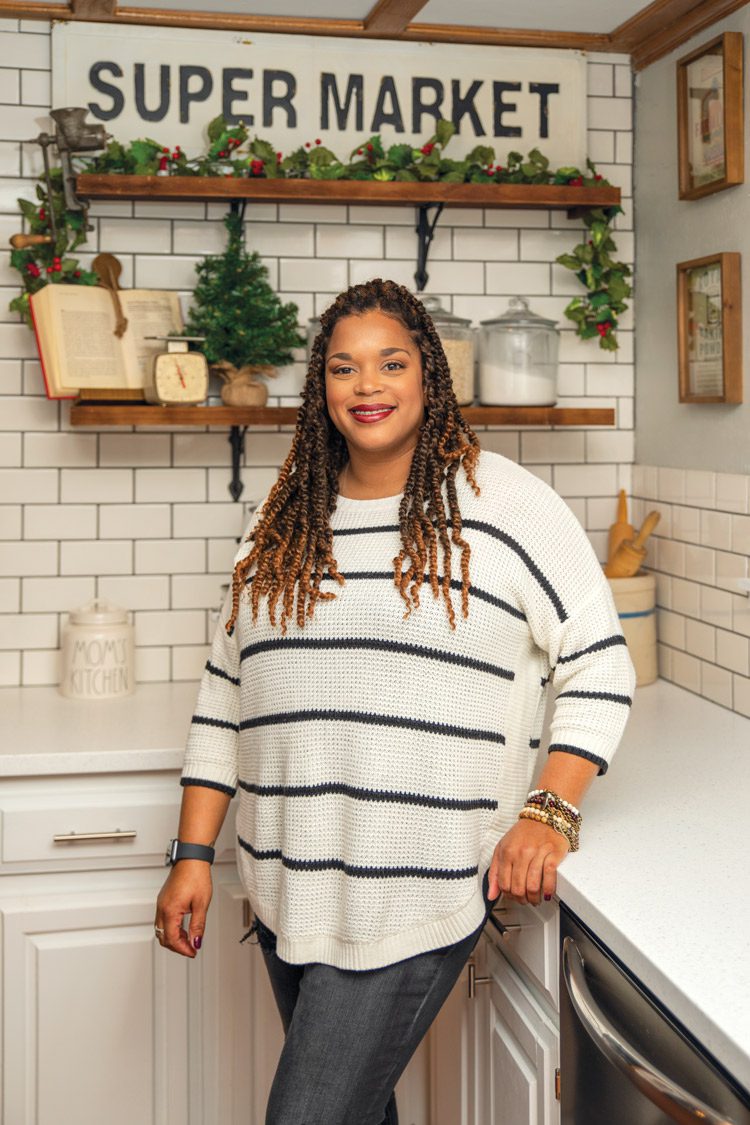 A Woodland DIY Christmas Farmhouse
Come Christmastime, Astra's home rivals a small Christmas tree farm. She sets up six large trees—8 feet or taller—and sprinkles 20 or so smaller trees throughout the house. As for whether she prefers artificial or real greenery? "Artificial!" she laughs. "I am not a plant lady."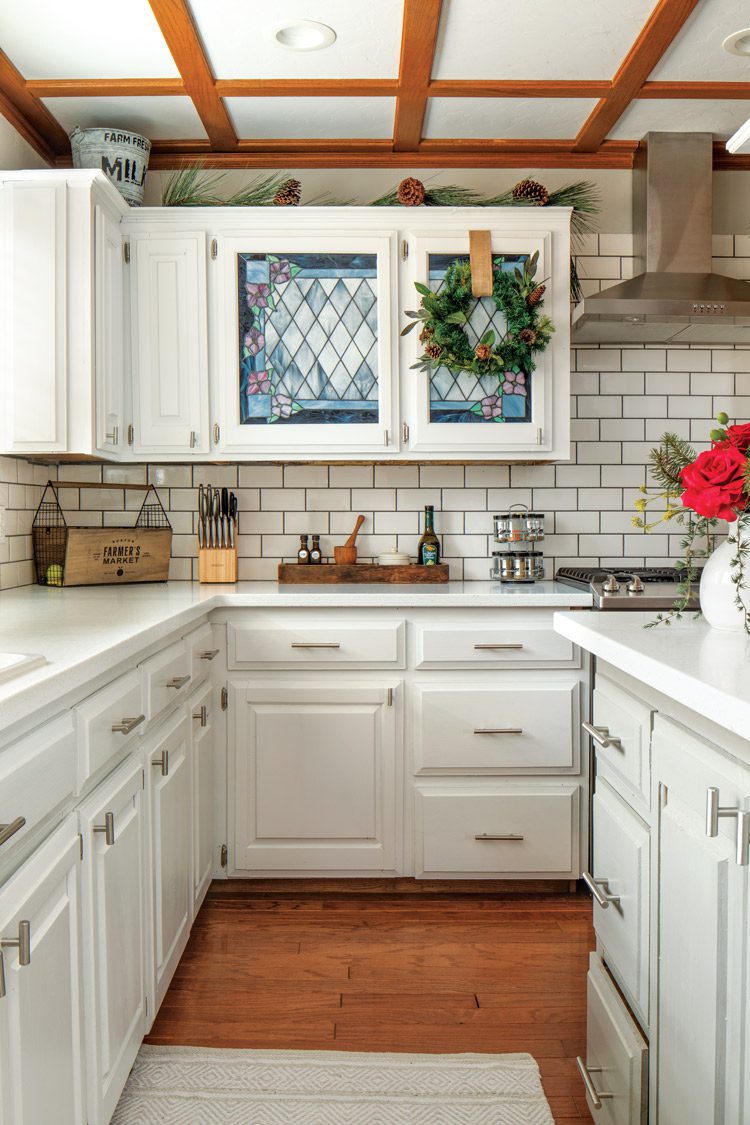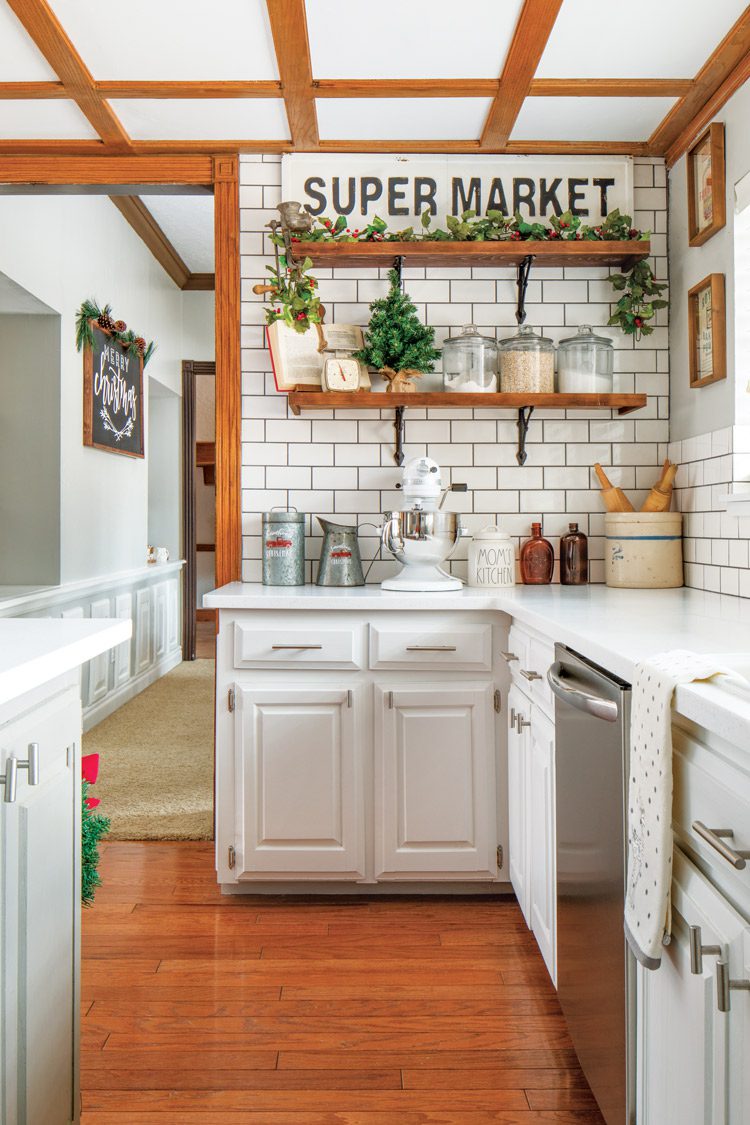 This year, Astra decided to use more ribbon in her tree décor. "The cool thing about ribbon is that it's relatively inexpensive and you can change it up every year," she says. "I still have my regular Christmas bulbs and décor pieces, but I use a lot—a lot—of ribbon."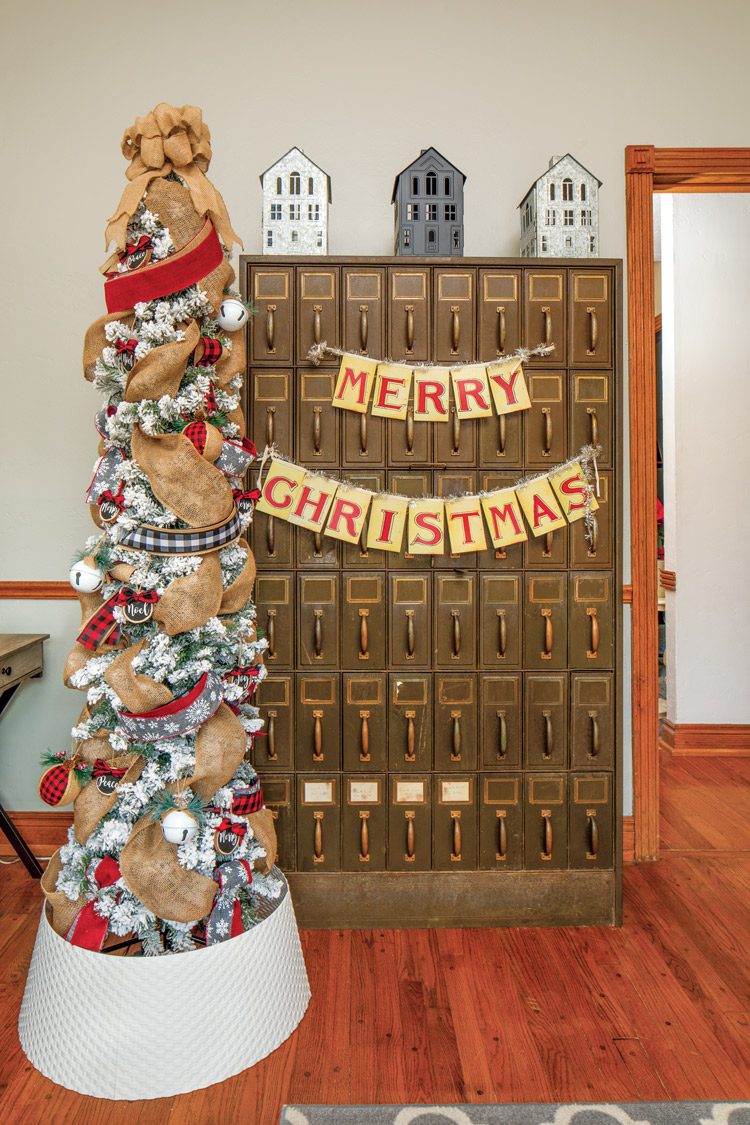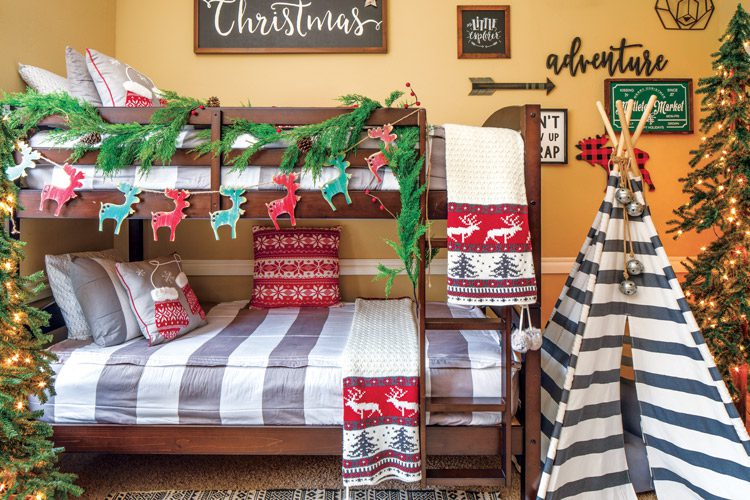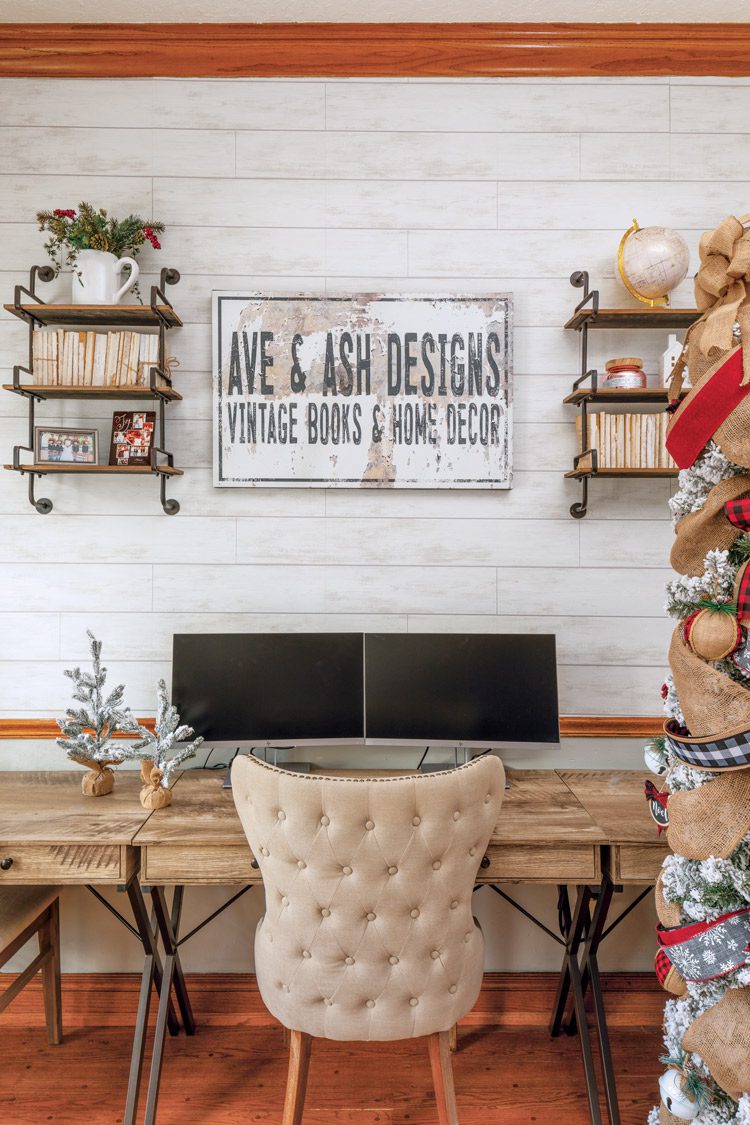 Astra decorates her large trees to complement their surroundings. The tree in the kitchen area sees a lot of holiday action, so it gets the full glam treatment with glittery, golden ribbons. The living room and office spaces have simpler, cozier vibes, so Astra makes their trees more traditional with burlap and red ribbons. But it's the tree in her bedroom that's the most special of all. "It's my favorite tree because it has all the little tchotchkes and keepsakes that my kids have made over the years."
On Christmas day, Astra's family will gather for a time of love, laughter and plenty of DIY Christmas cheer.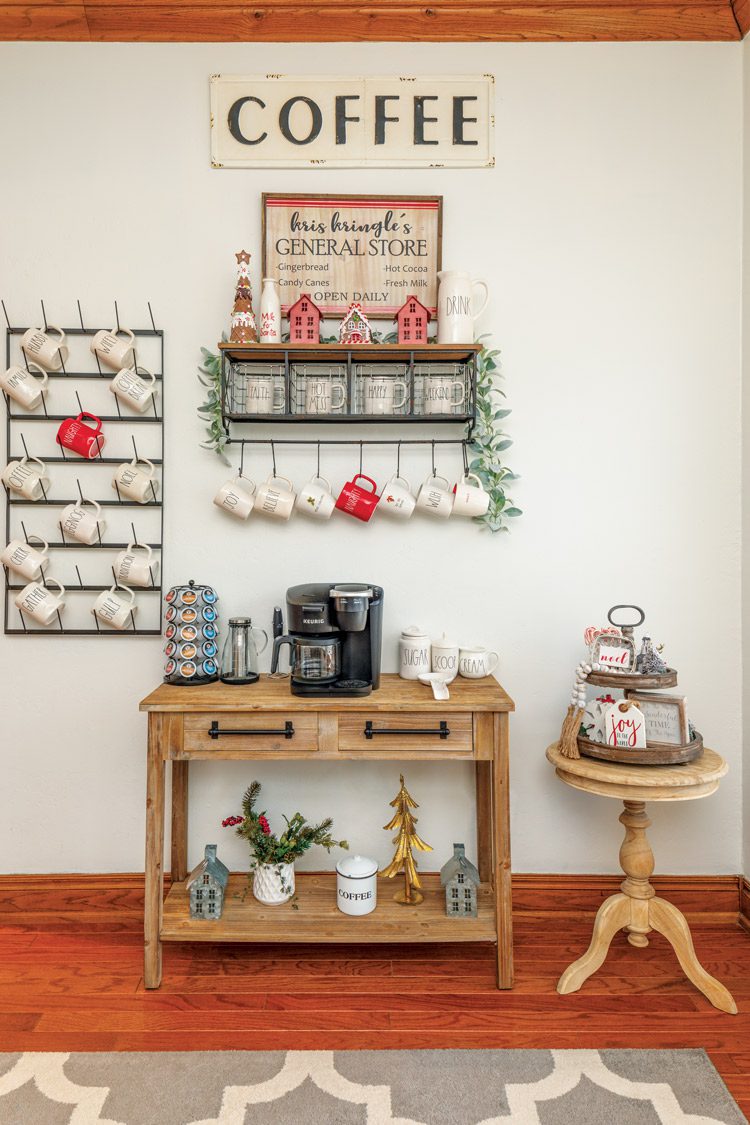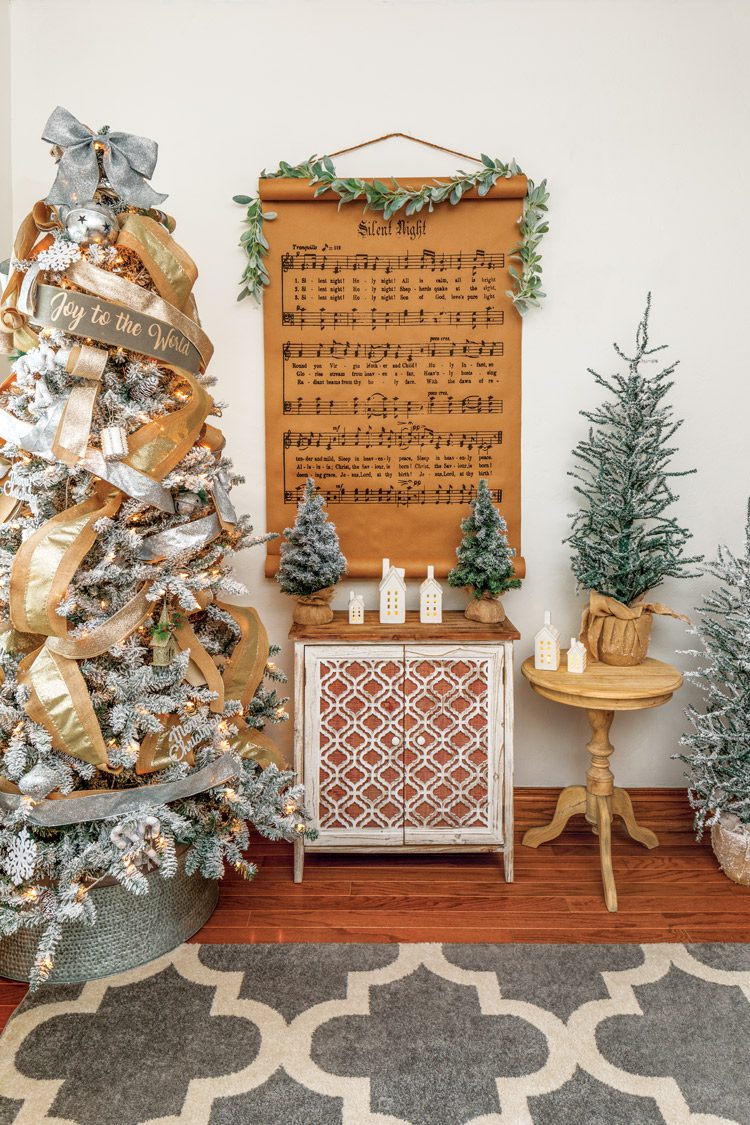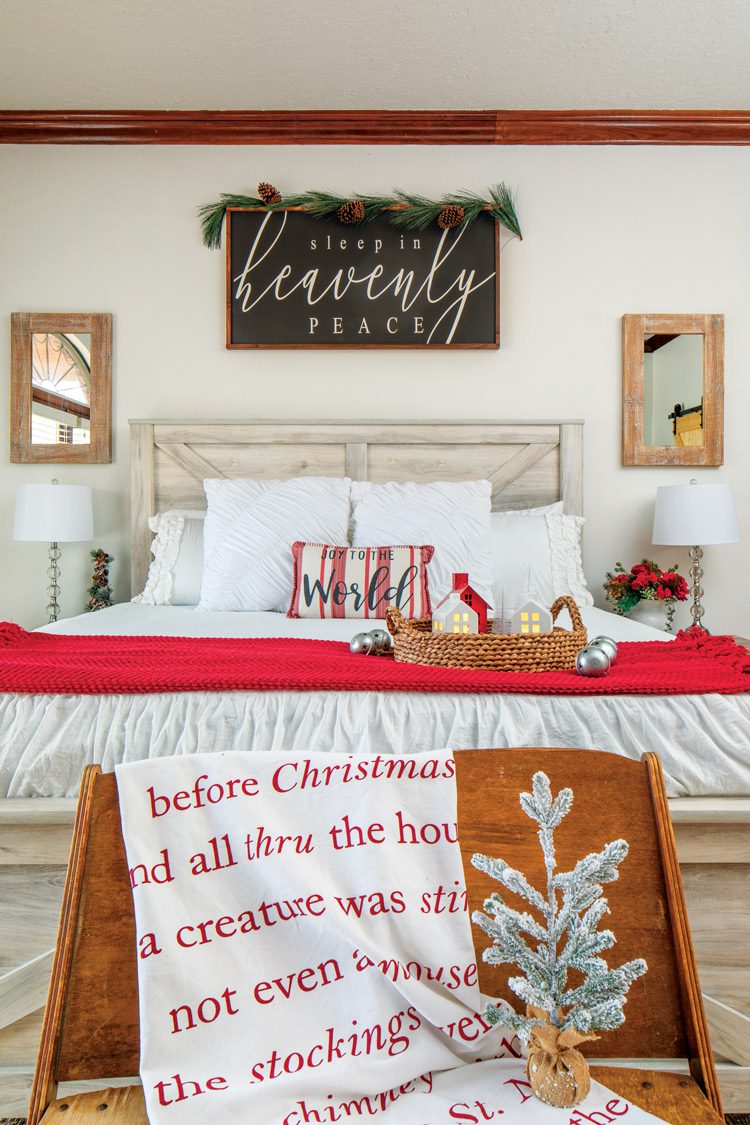 ---
Want more DIY Christmas ideas for your home? Check out DIY Christmas Tree with Vintage Fabric. For more holiday home inspiration, take a look at this cozy Christmas cabin! Of course, don't forget to follow us on Instagram, Facebook and Pinterest to get your daily dose of farmhouse inspiration!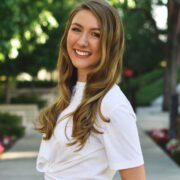 Hannah Strandberg
In 2015, I followed a string of sunshine and spun myself a cozy home in LA. Four years later, I got my two bachelor's degrees, one in English (Writing) and one in Music (Voice). I always planned on returning to my Oregon roots, but the opportunities in LA are so diverse and plentiful, I just had to stay. From interior design to popular home appliances, I've gone on a few adventures. I've written web and print articles for Engaged Media, LLC, as well as marketing campaigns and product listings for home appliance brands, such as Levoit and Etekcity. Sprinkle in a few blog posts, university articles, and property management web pages, as well. My overall philosophy is simple: I believe we're meant to explore. Even when sitting still, our minds go scrolling through Instagram, visit our favorite TV shows, remember old curiosities. Strong, creative writing diverts our attention from the beaten path to find something new. You can connect with me here