A Modern White Christmas Home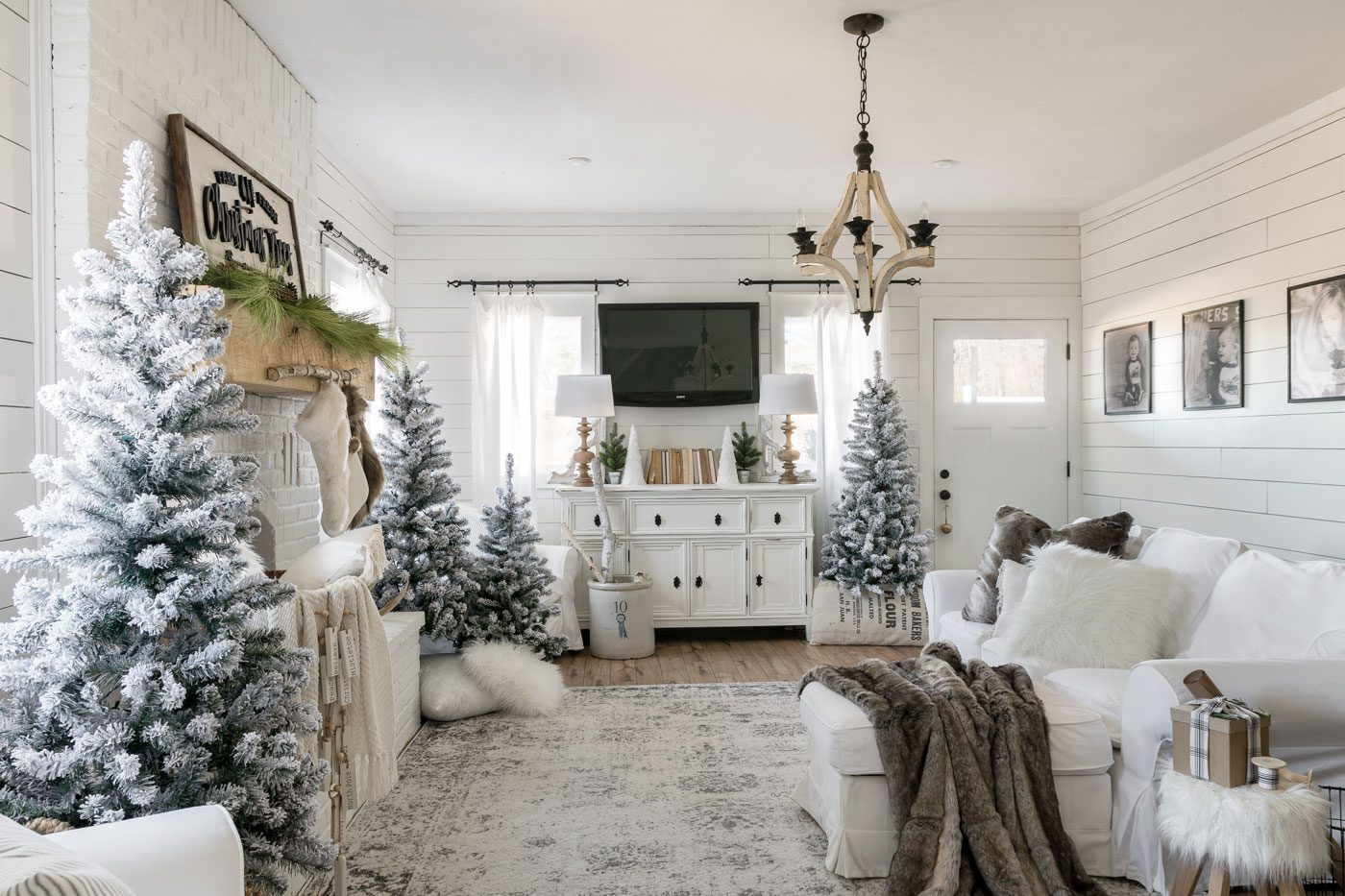 The iconic phrase 'White Christmas' gets a modern farmhouse redo in this Missouri home. Hair dresser-turned-interior designer Jo Shetley avoids the usual red-and-green holiday color scheme in favor of a neutral palette. Jo, who styles and posts about her home on her Instagram account, @the_simple_farmhouse, is known for embracing a serene colorscape year-round.
"You'll find out pretty quickly that I love shades of black and white wood," she says. "They make a clean starting point that can be enhanced with texture, and I carry this through right into my Christmas décor." During the Yuletide season, Jo turns her interiors into winter-themed wonderlands that enchant her Instagram followers and, more importantly, her three children. Jo says, "It's so wondrous to see everything through our kiddos' eyes."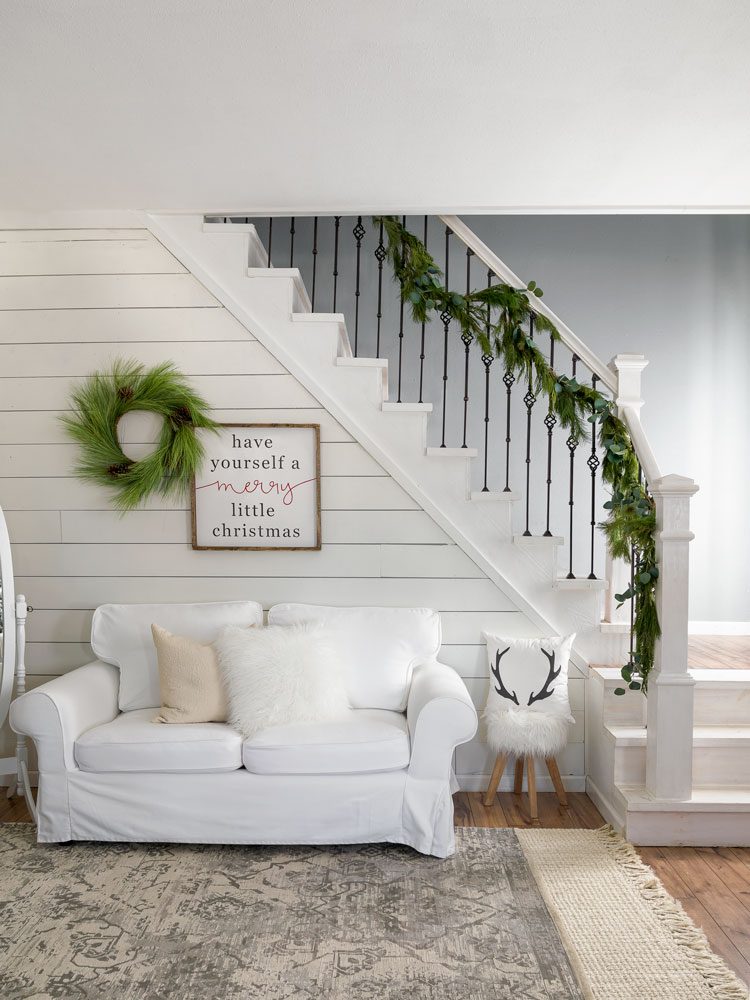 A Winter Welcome
At the Shetley home, holiday styling begins at the entryway. Every passerby can enjoy a taste of the Christmas spirit and carry it with them into their day. "I like to keep it simple and inviting," Jo says. She drapes the front door in an evergreen garland that smells as fragrant and fresh as it looks.
She even puts extra branches to good use. "I used some of the leftover garland to create a wreath," she says. The wreath hangs on the front door, creating an iconic image that's full of handmade heart. Fireplace logs double as décor and lean up against the door, immediately invoking images of cuddling up by a fire during the cold night.
Festive Forest
With walls covered in shiplap and a pine mantel to add dimension, the living room embodies Jo's principles of clean farmhouse design, and she enlivens it with texture. "It's such a great space to style," she says. She transforms it into an enchanting forest during the winter months by bringing in several small flocked trees and layering in fur throws and pillows.
By leaving the trees unadorned and wrapping them in simple white lights, she captures the wondrous nature of a Christmas forest lit by starlight. "Evenings are magical around here," Jo says. "We enjoy hot cups of cocoa by the crackling fire."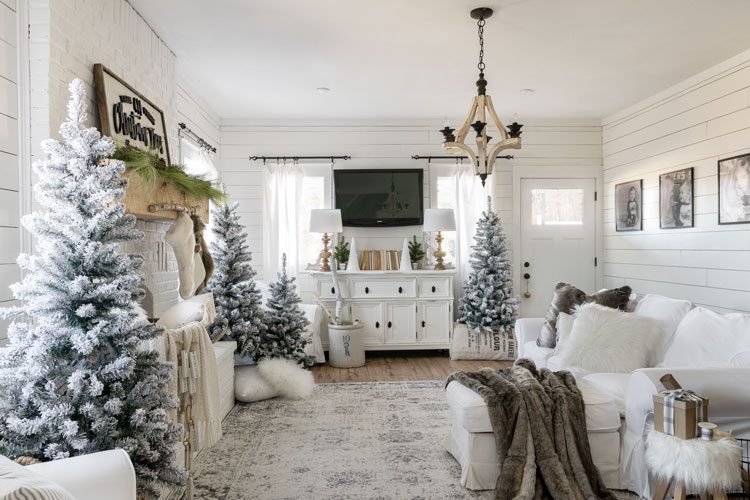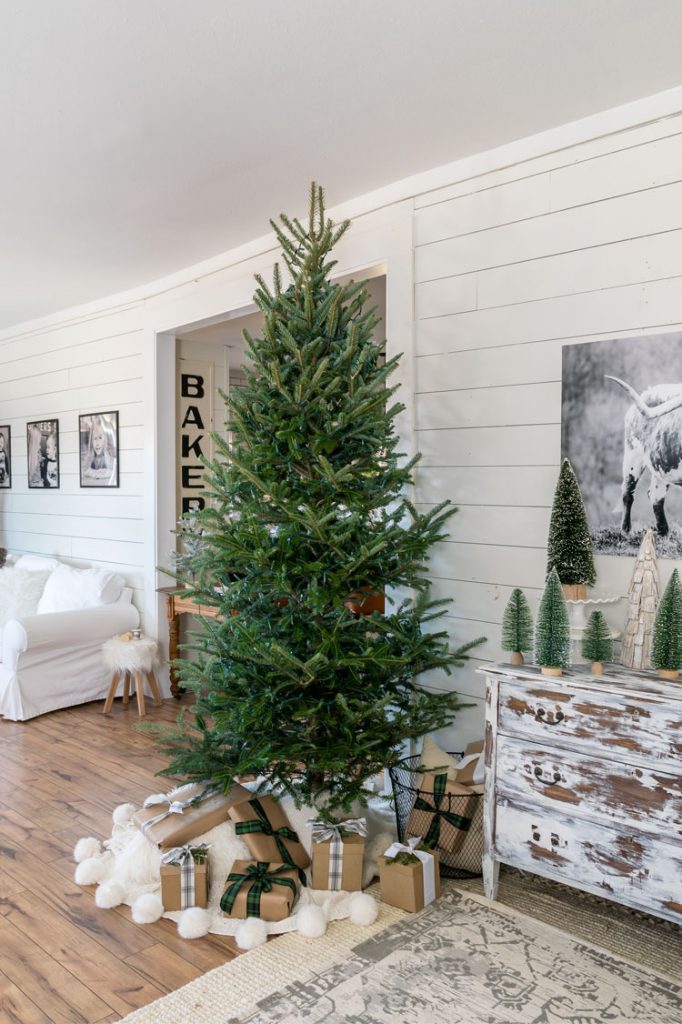 Midnight's Eve Bedroom
The master bedroom also has Jo's signature design elements: shiplap walls and a neutral color scheme, highlighted by the black bed frame and décor pieces. She continues the forest theme into the bedroom with flocked trees, white strings of lights and fur pillows, giving a sense of continuity to her interiors.
"I consider the master bedroom to be a smaller version of the living room," Jo says. She added sweet details that are both romantic and lighthearted: a sign that says 'Stay Awhile,' and a bit of mistletoe. "Those explain themselves," she says.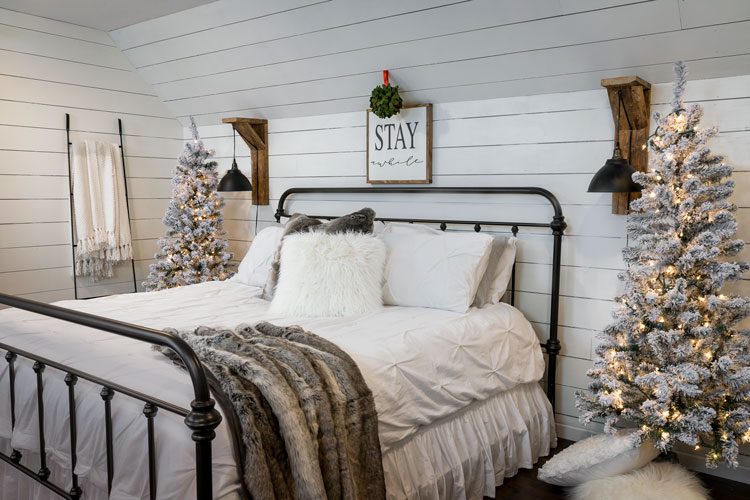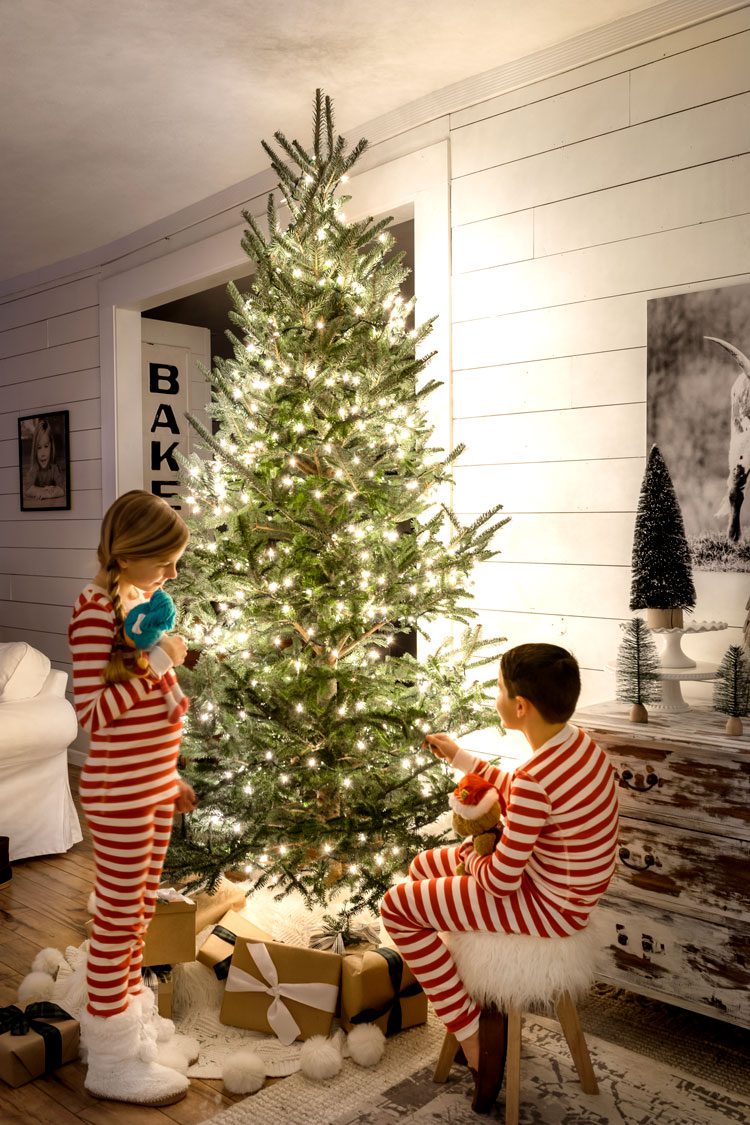 The holidays may suggest a vibrant color palette, but Jo shows how to inspire interiors with Yuletide wonderment—one that's as soft and fantastical as newly fallen snow. "There's nothing better than cuddling up with the ones you love on a chilly Christmas night," Jo says. With her cozy, magical interiors, she encourages just that.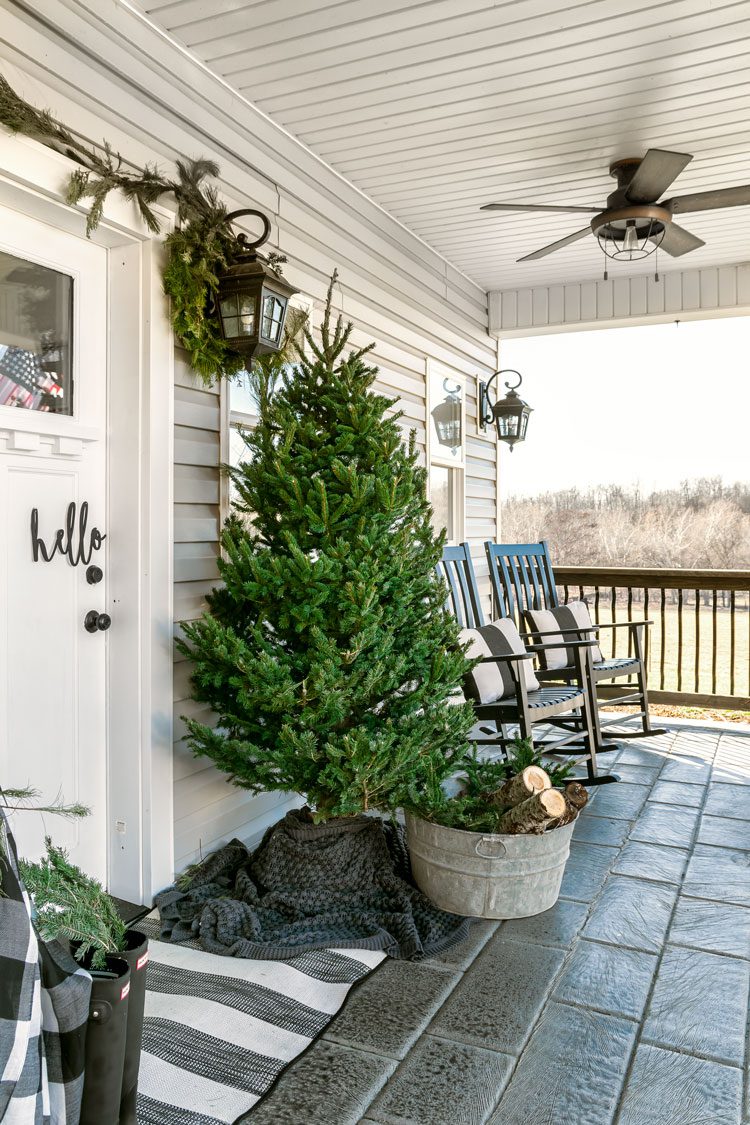 ---
Can't get enough Christmas trees? Neither can we, so click here to find unique ways to decorate with Christmas trees. Of course, don't forget to follow us on Instagram, Facebook and Pinterest to get your daily dose of farmhouse inspiration!