Vintage Santa Mugs are Comin' to Town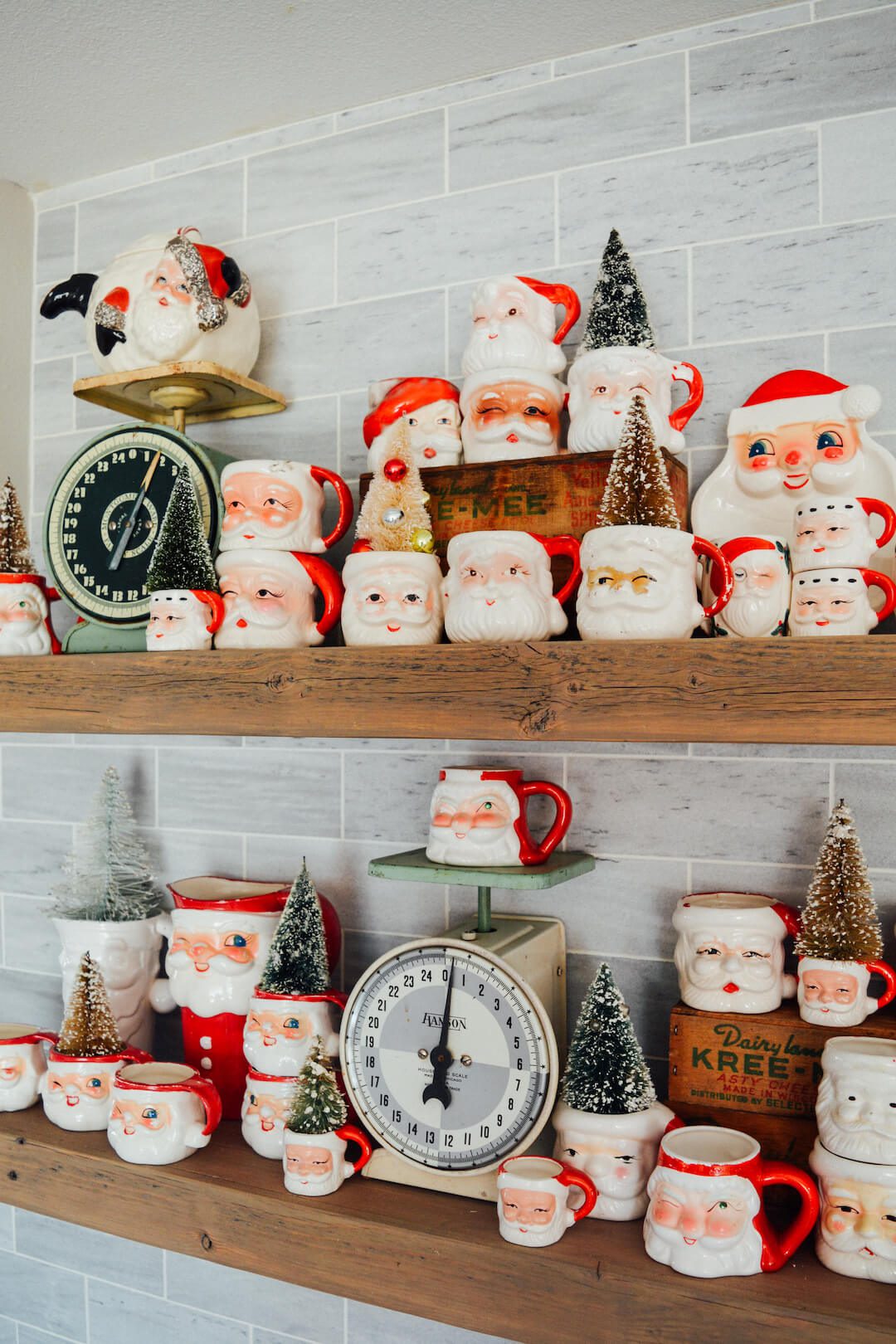 There's something so nostalgic about the jolly face of Santa Claus on a mug. His rosy cheeks, twinkling eyes and cheerful grin all bring the magic of Christmas to life. These lovely little mugs were produced during the mid-century era and are gaining popularity again today as vintage collectibles.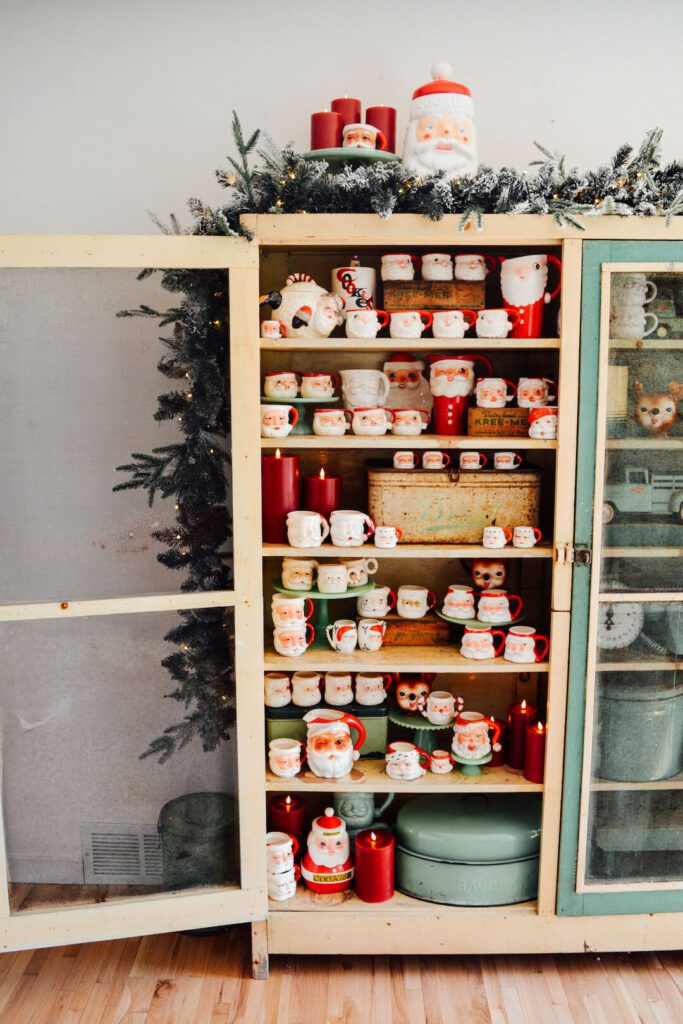 History of Vintage Santa Mugs
In 1949, the Santa mug was born with the creation of the Holt Howard Company. Two brothers, John and Robert Howard and their college friend Grant Holt, started the company. At the time, it included a wide array of Christmas and kitchenware items. The company created charismatic Santa coffee mugs and pitchers. The Santa mugs became so popular in the 1950s that they also began creating mugs for daily kitchen use—they pioneered the original coffee mug.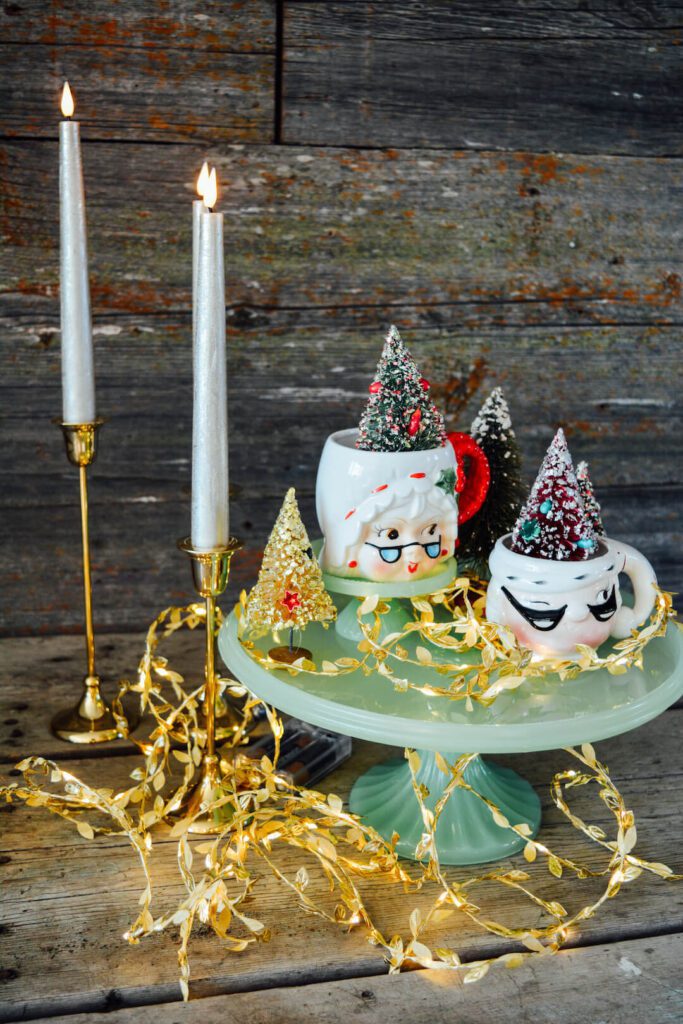 Variations
Santa is not the only Christmas character to grace mugs. Mrs. Santa Claus and Rudolph were also retro favorites, and are highly sought after today. My personal favorite is the miniature Santa mugs. There are several versions of the mini Santa mugs in plastic too. Many came in sets of four, and if you can find them in the original box, it can add immense value.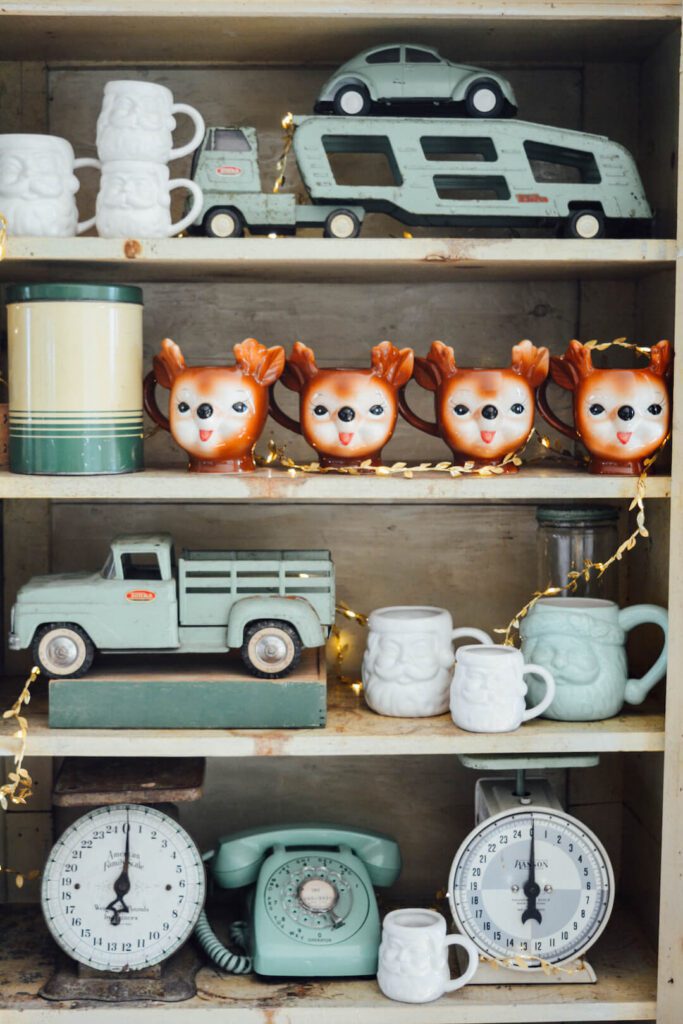 Identifying Vintage Santa Mugs
Most Santa mugs have some type of identification. Holt Howard collectibles are often marked with an HH and the year. Other notable producers were Napco and Lefton, and these often have a foil marking. Some mugs have a simple "Japan" stamp, as production moved there in the mid-1950s for many companies.
Reproductions are now growing in popularity. Newer versions host colorful variations, with the same whimsical feel. Vintage Santa mugs were mass produced, so they can be relatively easy to find, especially during the holiday season.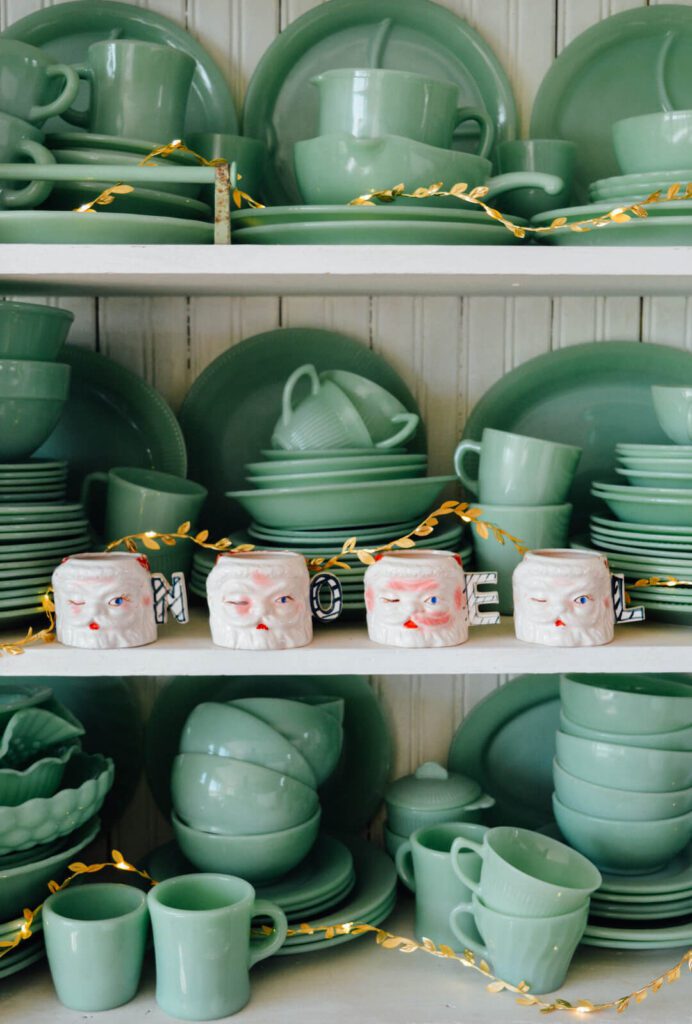 Displaying Your Vintage Santa Mugs
Santa mugs are both merry and bright, so showcase them on vintage cake stands and tins, or nestle them into a cozy cubby. Accentuate their jolly faces with faux candles, like the wonderful infinity wick collection from lights.com that glows with a flameless wick. You can even tuck bottlebrush trees, fairy lights or Christmas trinkets inside the mugs for added cheer. Santa mugs make the perfect addition to any hot cocoa station too.
The next time you see jolly old St. Nick on a mug, scoop up this highly collectible Christmas keepsake!
---
Looking for more holiday inspiration? Check out the darling hot cocoa station in this A Family Friendly Christmas Home. Of course, don't forget to follow us on Instagram, Facebook and Pinterest to get your daily dose of farmhouse inspiration!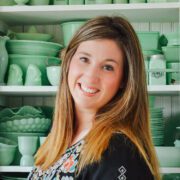 Courtney Vettel
Courtney Vettel is the creator of The Vettel Farm, a vintage, do-it-yourself, lifestyle and home décor blog. She is a proud wife, mother to three and high school counselor from the peaceful prairies of North Dakota. Vintage farmhouse is her expertise, where she shares all things creating, crafting, cooking, and collecting. She is well known for her many vintage collections, with her jadeite collection being the most extensive. She strives to create a home that gives new life to vintage treasures in unique ways. One of her greatest accomplishments has been the complete restoration of a historic 1880 Victorian home in Deadwood, South Dakota that they now operate as a bed & breakfast. Currently she is working on the restoration of a historic one-room school house that was moved to their farm. Follow along for more with Courtney at her blog at thevettelfarm.com. Instagram @thevettelfarm TikTok @thevettelfarm