Vintage Organization Charm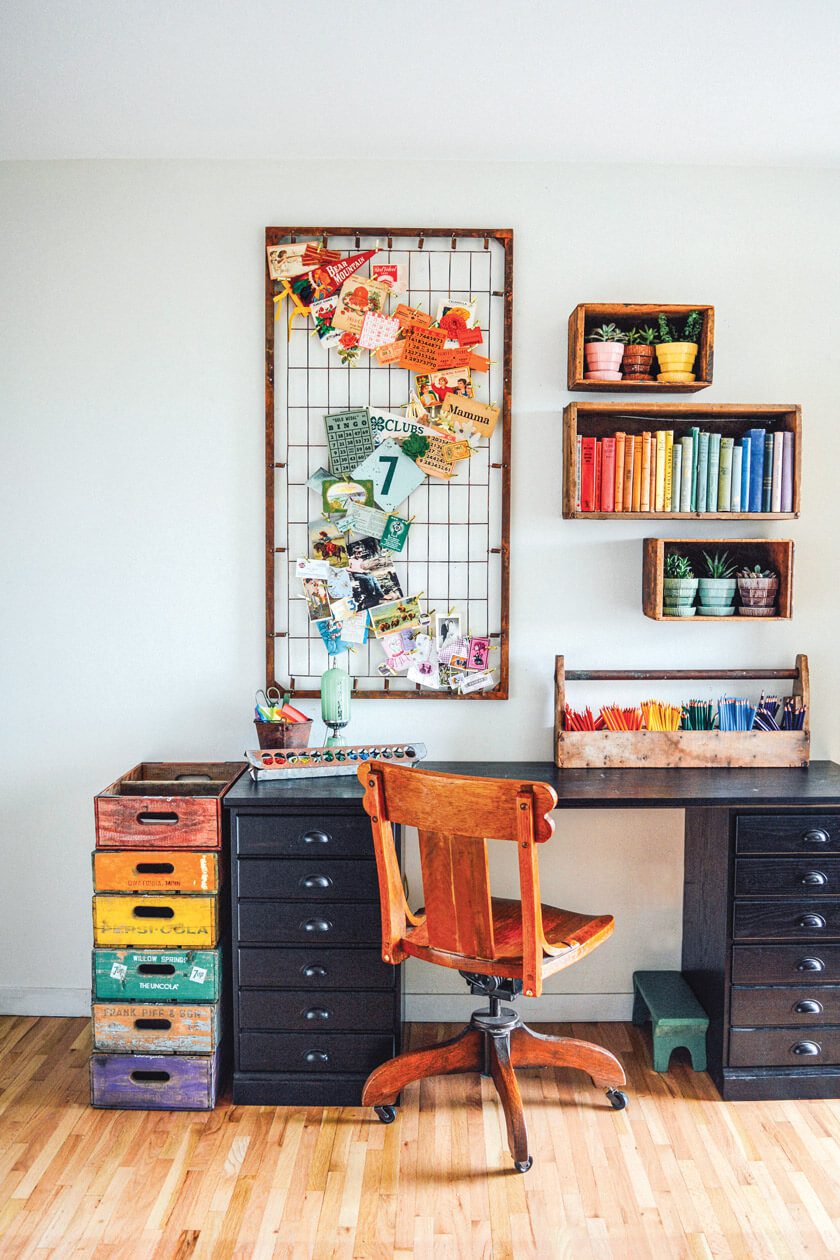 Flea-market finds and color coordination can turn your organizational mess into a tidy and cheerful space.
A rainbow is a symbol of hope and new beginnings. Often my goals for the new year include some type of organization for our home. At The Vettel Farm, I think vintage items have a place in every home, so why not use them for your office organization too? Take a look at different items you can use for vintage organization.
Crates
Every office needs a good shelf. A crate of any kind will do, if it has a beautiful vintage patina. When hanging your crates, ensure that they are well built. These crates were created to store heavy objects in the bottom, not on the sides. Adding a few extra support nails can ensure that your new shelves
are sturdy.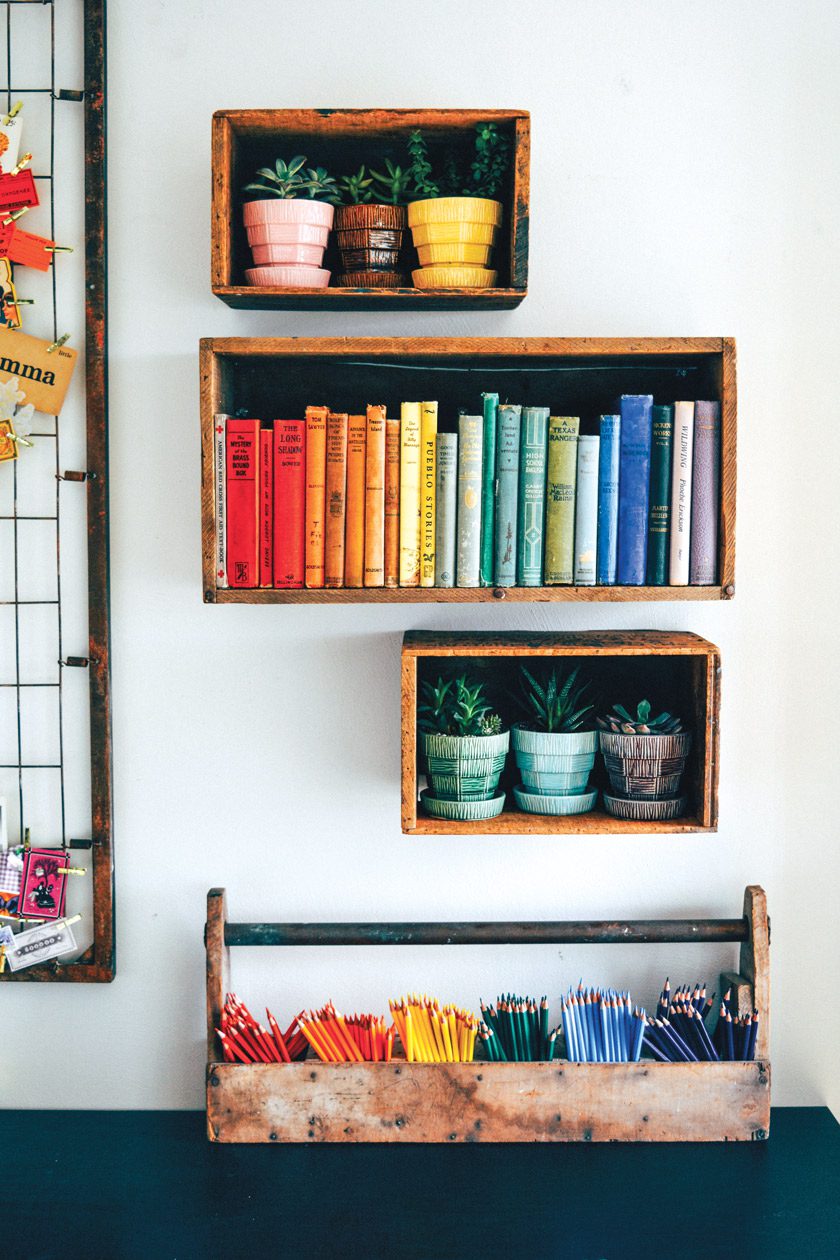 Vintage Toolboxes
Toolboxes have always been meant to be a one-stop shop, and today they can serve as a catch-all for office supplies. Look for toolboxes that have a handle for easy transport. Finding one with dividers is an extra bonus because you can organize your office supplies in even more detail.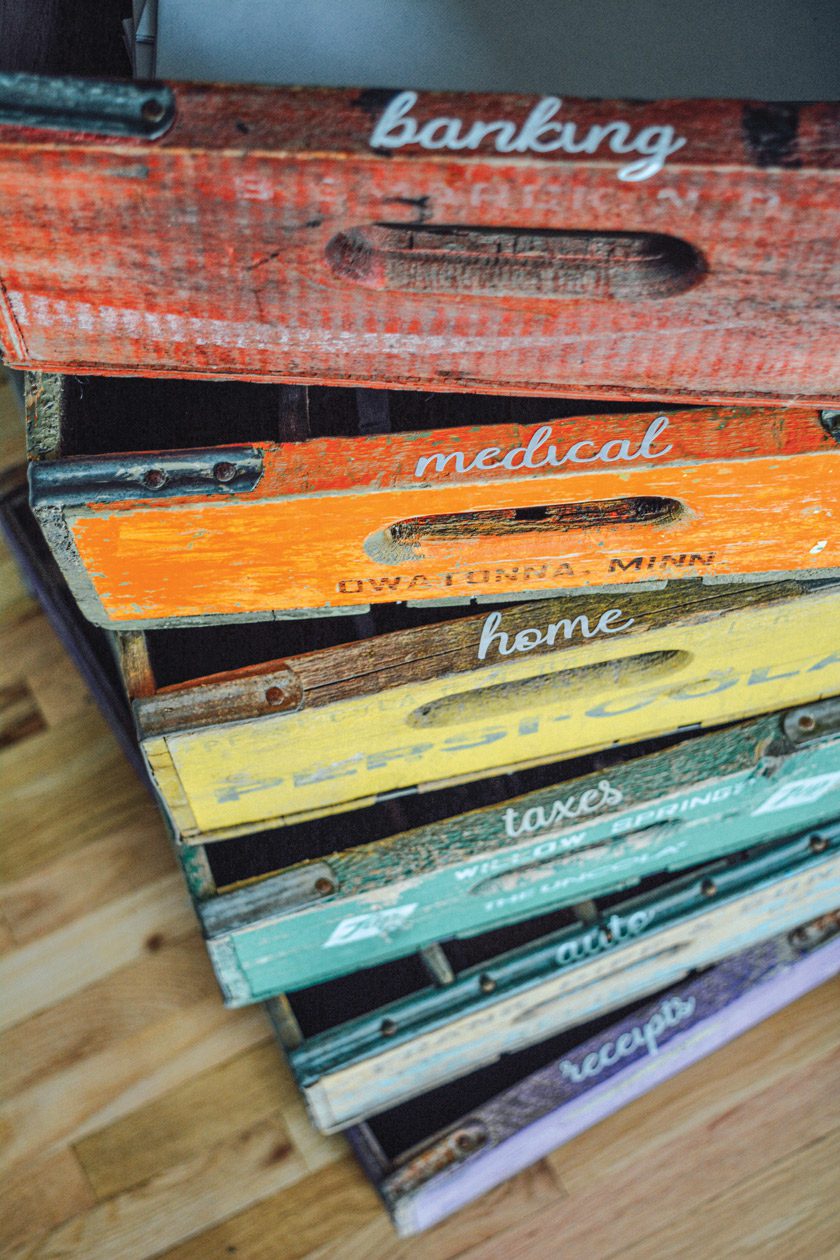 Soda Crate Storage
Vintage soda crates add so much color to any space. I find that using them for bills is a win-win because when the crate gets full, I know it's time to start filing. The wonderful element about these crates is that they're all stackable. Most were made the same size, so any brand of crate will work.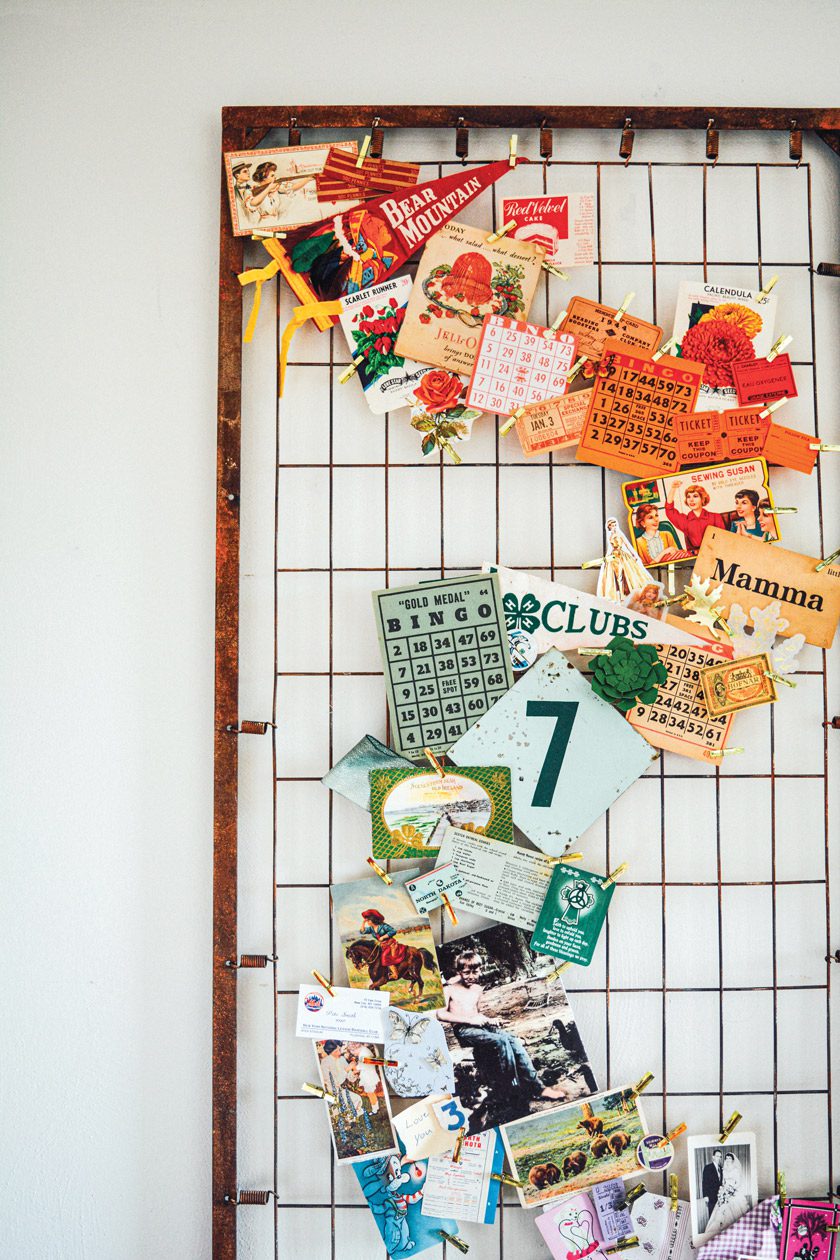 Crib Mattress Bulletin Board
Vintage crib mattresses are my favorite type of bulletin board to pin up creative ideas. An average crib mattress is over four feet long, with ample room to post creative ideas, mementos and photographs. I love to use mini clothespins to pin up an array of ideas.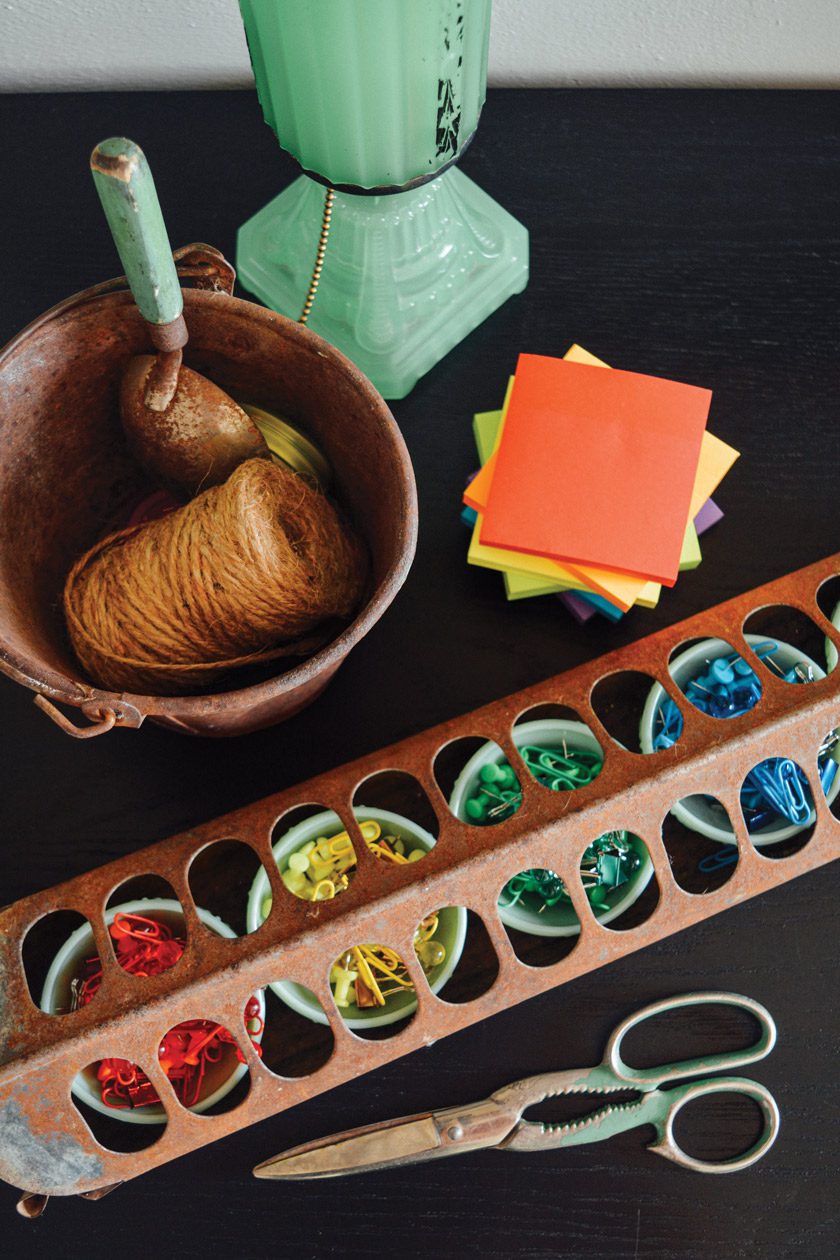 Chicken Feeder
A chicken feeder is a small metal tray with holes in it for all your dainty chickens to eat. But think again! This is a great organization solution. Paper clips, tacks and magnets are all readily available for you to use at your convenience.
---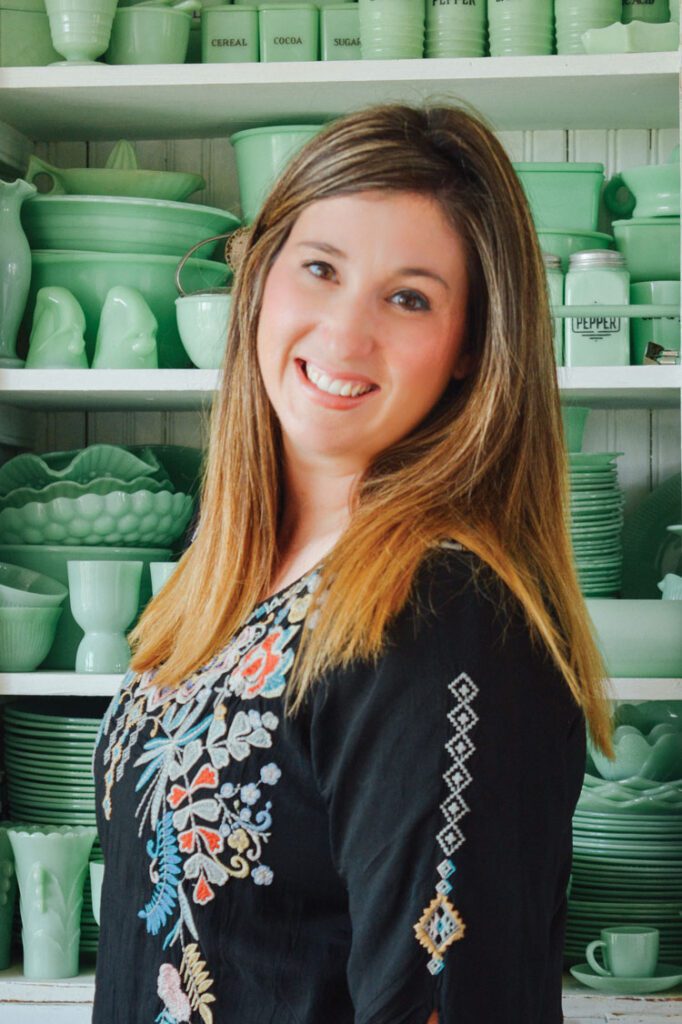 Follow along with Courtney online:
Website: thevettelfarm.com
Instagram: @thevettelfarm
Facebook: @thevettelfarm
Pinterest: @thevettelfarm
---
To see more of Courtney's vintage organization and decor handiwork, read on for Jadeite Dishware: A Collector's Guide, Tips for a Cozy Fall Kitchen. Of course, don't forget to follow us on Instagram, Facebook and Pinterest to get your daily dose of farmhouse inspiration!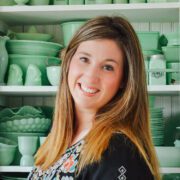 Courtney Vettel
Courtney Vettel is the creator of The Vettel Farm, a vintage, do-it-yourself, lifestyle and home décor blog. She is a proud wife, mother to three and high school counselor from the peaceful prairies of North Dakota. Vintage farmhouse is her expertise, where she shares all things creating, crafting, cooking, and collecting. She is well known for her many vintage collections, with her jadeite collection being the most extensive. She strives to create a home that gives new life to vintage treasures in unique ways. One of her greatest accomplishments has been the complete restoration of a historic 1880 Victorian home in Deadwood, South Dakota that they now operate as a bed & breakfast. Currently she is working on the restoration of a historic one-room school house that was moved to their farm. Follow along for more with Courtney at her blog at thevettelfarm.com. Instagram @thevettelfarm TikTok @thevettelfarm