Tired of Amazon? How to Find Unique Farmhouse Shops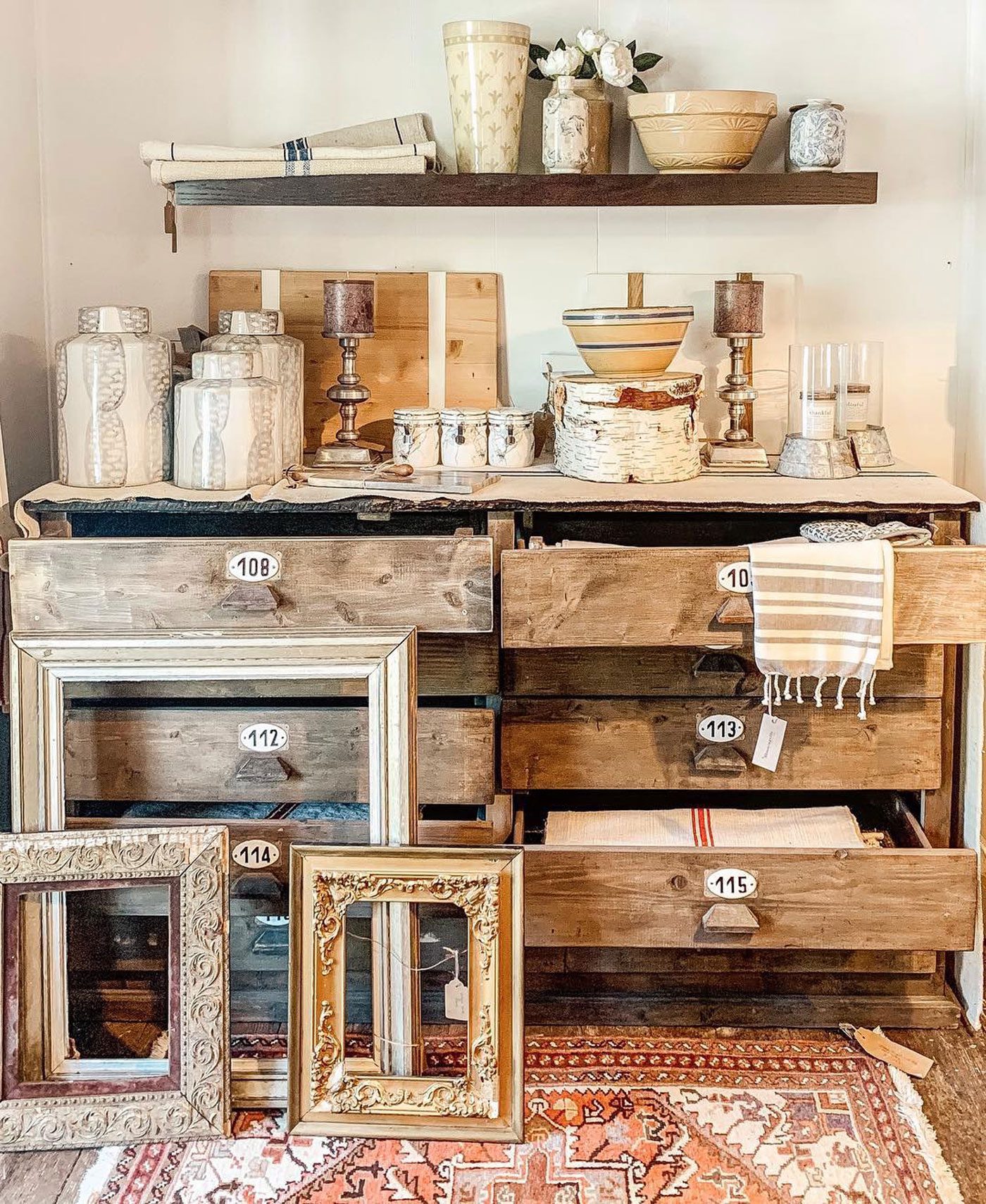 Ask anyone what the best online place to find home décor is, and you'll probably hear a string of big-box retailer giants like Amazon, Wayfair and Overstock. And while these retailers certainly have a corner on the market in terms of options, they don't lend themselves to uniqueness or ease when "curating" a home. Try unique farmhouse décor shops instead! You'll end up with a look that's more "you" and less subject to the constant changing of trends.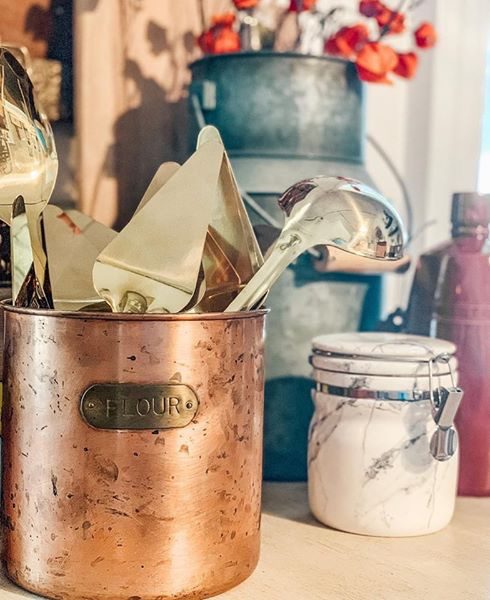 What's Wrong with the Big Online Retailers?
Amazon and Overstock are popular places to buy home décor because of the sheer ease at procuring it. You can sit in your pajamas and design your entire home, from tile to table. The items are also usually less expensive than other places, making the pajama-clad design enthusiast NOT see much reason not to go that route.

But there's a catch. Everyone ends up with the same stuff, and you can't tell what kind of quality you're getting online. The pictures may be beautiful, but they don't make it easy to figure out if the rustic wood trim on the chair you like comes from real wood or marshmallows. Also, what kind of construction is it? Will it fall apart in a few months with regular use?
The Bottom Line
That's not to say you can't get a great deal at a large online retailer, but just keep in mind that you usually get what you pay for. Plus, it's hard to have a unique home when everyone has the same (cheap) things.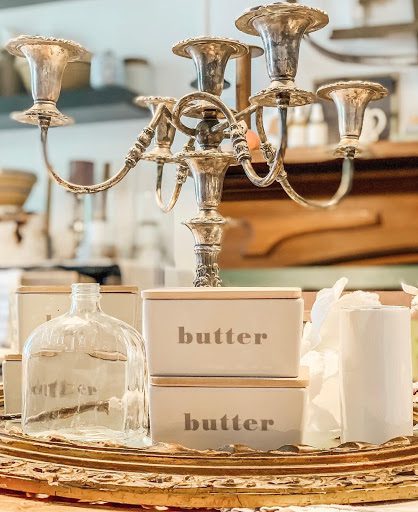 What is a Curated Home?
A curated home is what designers and savvy homeowners work toward in a space. This means thoughtful, well-chosen items, all intended to be part of an overall design. Unique farmhouse decor shops tend to be curated within themselves, offering ideas on how to put things together. Some stores even help you to hire a designer.
Unique Farmhouse Decor Shops
Most towns have at least a few unique farmhouse decor shops. If your town doesn't, plan a trip to a place that does! In Franklin, TN (just south of Nashville), we have a variety of local shops with amazing vintage finds and cool shopping experiences.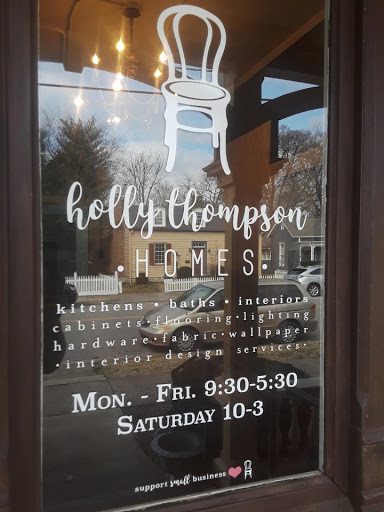 My husband and I own Holly Thompson Homes, a boutique kitchen and bath showroom, with all the "hardscape" interior items you'd need to update or renovate your home. Plus, all of it is decorated with vintage farmhouse finds. You can shop for your entire home or have us design it, all pulled together for you on a design board!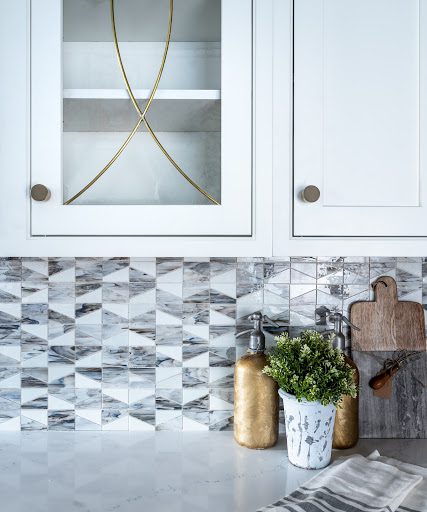 Another Favorite
My other favorite unique farmhouse decor shop is Scarlett Scales. This shop is next door to us and is the best place in town to find a curated mix of vintage and new, with tons of style. They have tabletop items, reclaimed pieces, home decor and more. Also, they have a great selection of transferware, my personal favorite antique find.
We also love The Barn Door, which is our neighbor in Franklin, too. They have rustic finds plus new decor, and a lot of local Nashville-related items.
If You Don't Have Unique Shops in Your Area
If you don't have unique farmhouse decor shops in your area, don't worry! Flea markets, estate sales and garage sales are great places to find unique items that can be repurposed into farmhouse décor. You'll find a range of unique items from antique clocks to farmhouse tables.

Don't know what kind of things you're looking for? Overwhelmed by the hunt? Take a look at some online retailers who sell vintage items or vintage reproductions for inspiration. Rejuvenation has a lot of vintage items that are amazing if you have the budget for them. If you don't, look at what they have and try to find similar items at the flea market.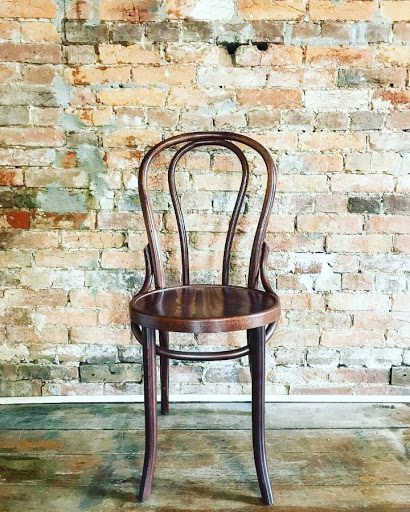 How to Find the "Real" Stuff
The idea is to find items made of "real" or "original" materials rather than new things designed to look old. Get a real vintage rug rather than a new one that just looks vintage. Find an antique crock to hold kitchen utensils rather than a new ceramic one. Decorate with "found" objects rather than new ones. Likely you'll save money in the process and get a much more personal home with décor that has value.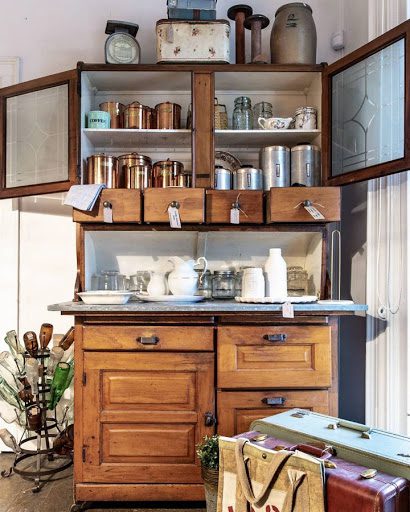 Longevity is Key
It's a much better use of resources to buy well-made items designed to last, rather than getting cheap stuff to create a certain look that's designed to be thrown away. Plus, the patina from the real deal goes a long way in keeping the rest of your decor interesting. There's also a lot to be said for supporting small businesses and antique vendors, preserving the ability to get unique items at all.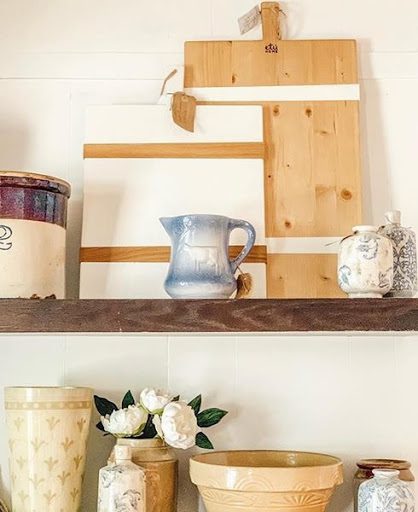 Farmhouse style is meant to be authentic, a nod to American history when life was less complicated. There is so much history in the "real" stuff. Make sure you don't get everything online or your space will lack the charm and authenticity of those things that tell a story.

Happy hunting!

---
Of course, don't forget to follow us on Instagram, Facebook and Pinterest to get your daily dose of farmhouse inspiration!
---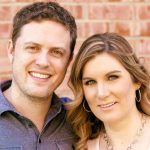 Holly Thompson is a designer in the Nashville area. She and her husband Dave own Holly Thompson Homes, a kitchen/bath showroom/interior design studio in a 200-year-old building in Historic downtown Franklin. They are a husband-and-wife design and renovation team, partnering with local contractors and builders to make Holly's designs come to life. Their home was featured in American Farmhouse Style in Fall 2017. They also have three kids and two kitties. Follow along with Holly and Dave on Instagram and Facebook and on theirblog.