Rustic Country Fall Tablescape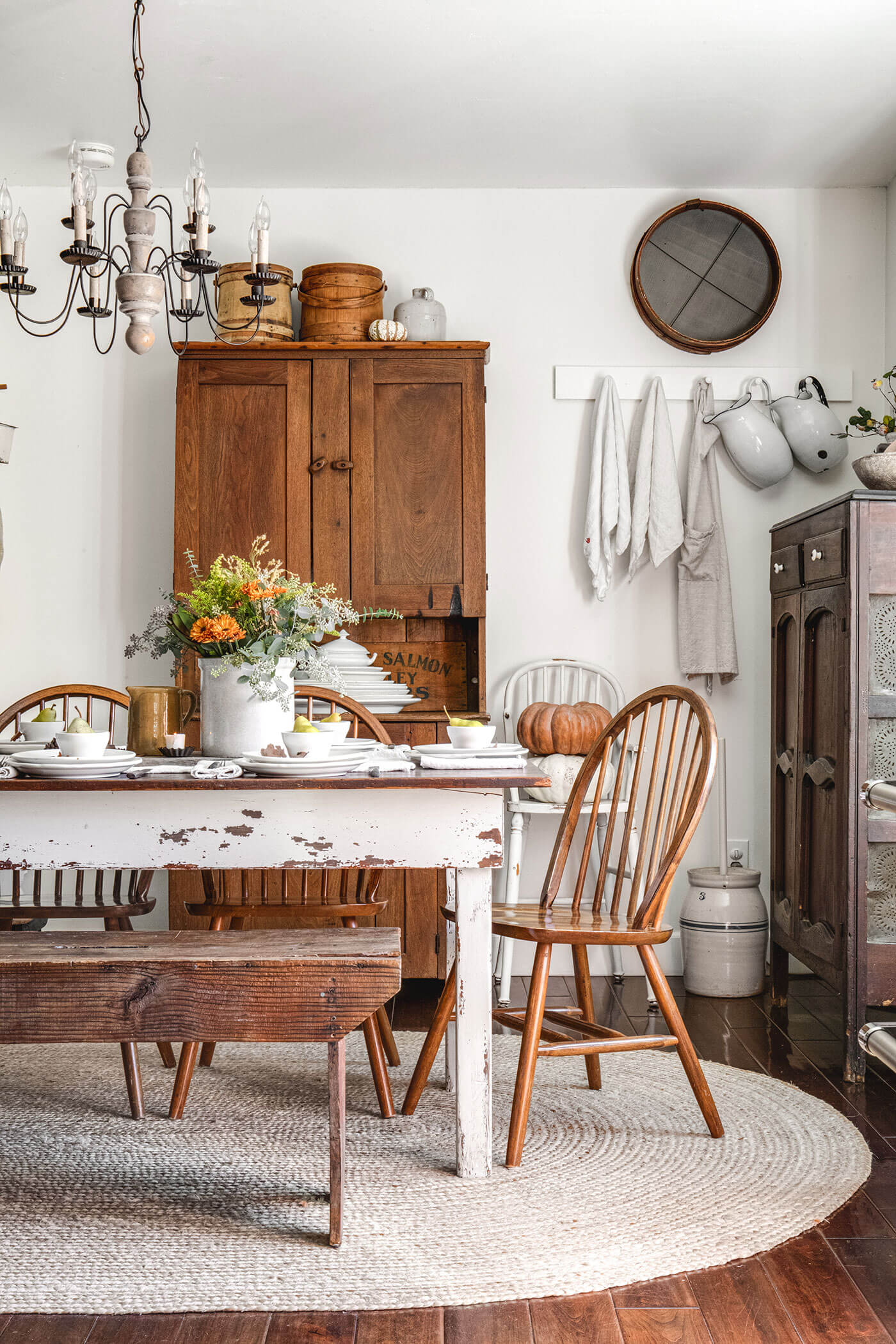 Tablescapes are an instant eye-catcher to anyone who walks in your home. A warm and inviting table set up will have your guests feeling like they're an honored guest. For homeowner and Instagrammer Linette Palmer of At Home on Sweet Creek, the fall tablescape in her dining room is a reflection of the style throughout the rest of the house with a mixture of vintage finds, hand me down items and a soft rustic feel.
To see a full tour of Linette's home, check out our October/November 2020 issue!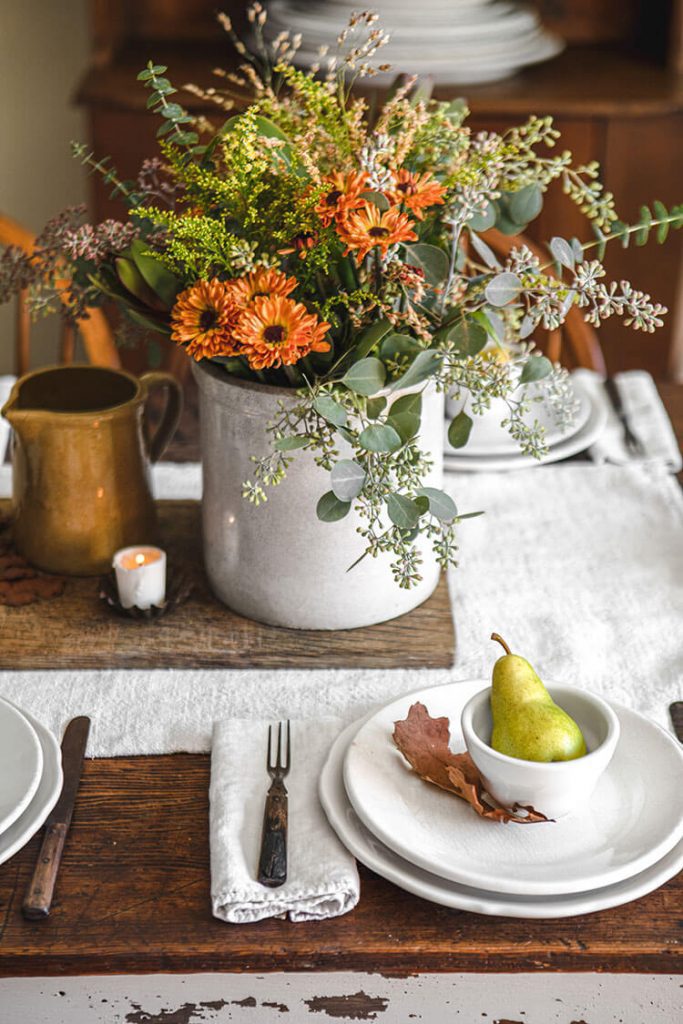 Practically Perfect
Every touch of Linette's fall tablescape has purpose and thought behind it. For example, the table runner and napkins are linen and belonged to her sister. The warmth of the linens combines with the rustic wood table to set the tone for a cozy and welcome setting.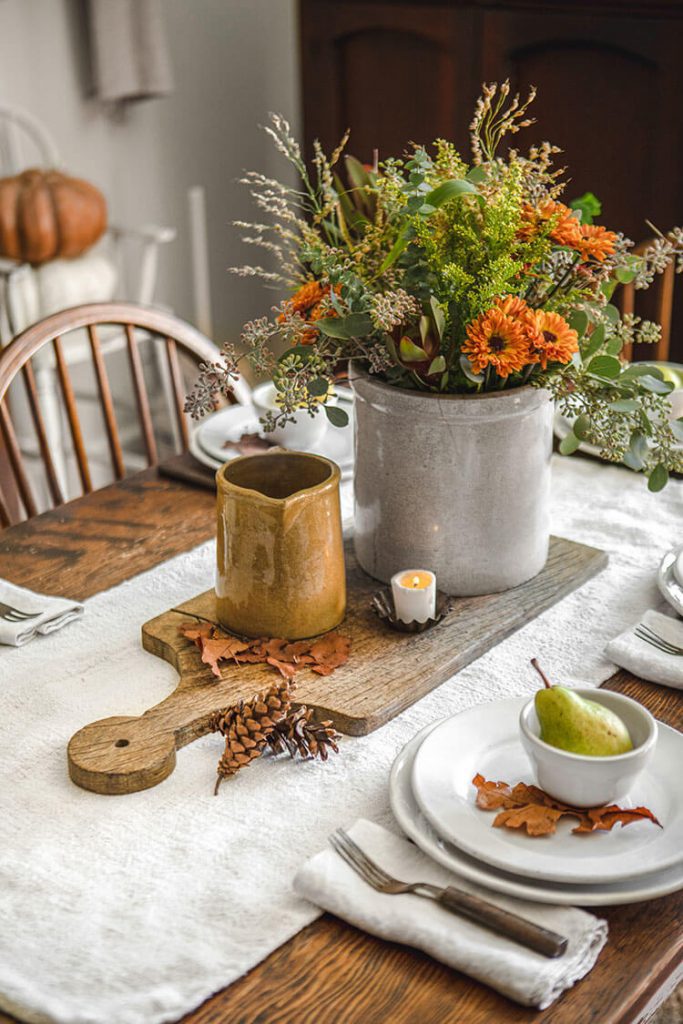 The cutlery and plates are the Palmer family's everyday kitchen items. As with all of Linette's décor, each item was selected and is used just as much for function as for fashion. "I like to use them," Linette explains. "They aren't just there to look pretty." The primitive cutlery are vintage pieces, and have worn down tines and wooden handles, giving them the well-loved feel Linette covets.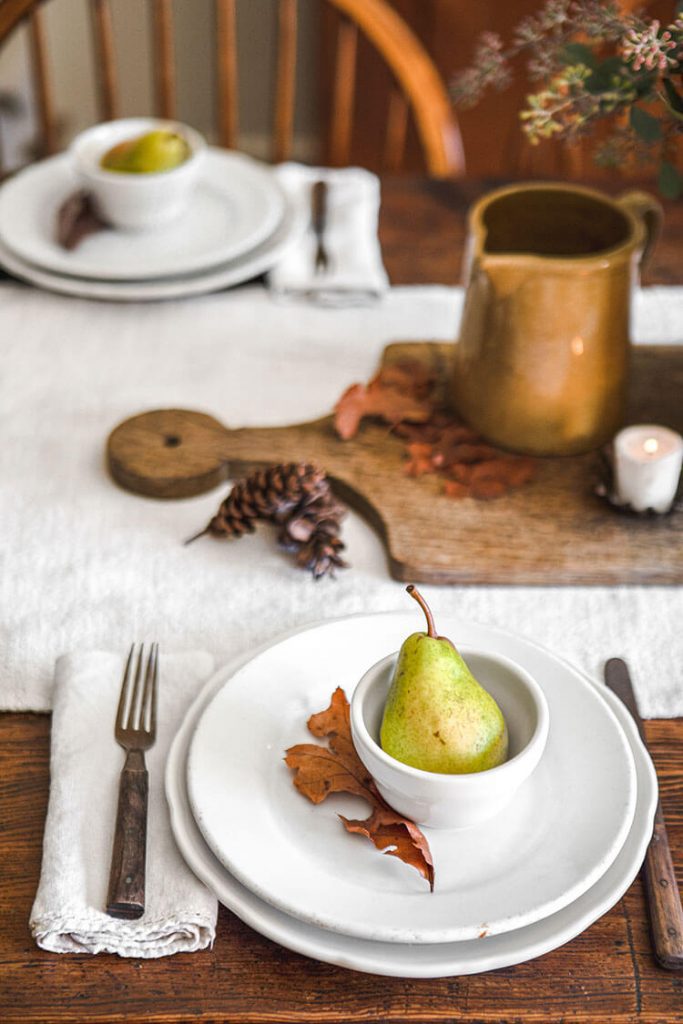 Fall Color
While Linette's home is primarily neutral in its decor, she adds pops of color during fall to add to the rustic charm of her flea market-filled farmhouse. On the fall tablescape, pears and a single golden-brown leaf adorn each table setting to add not only color, but texture and natural flavor to the setting.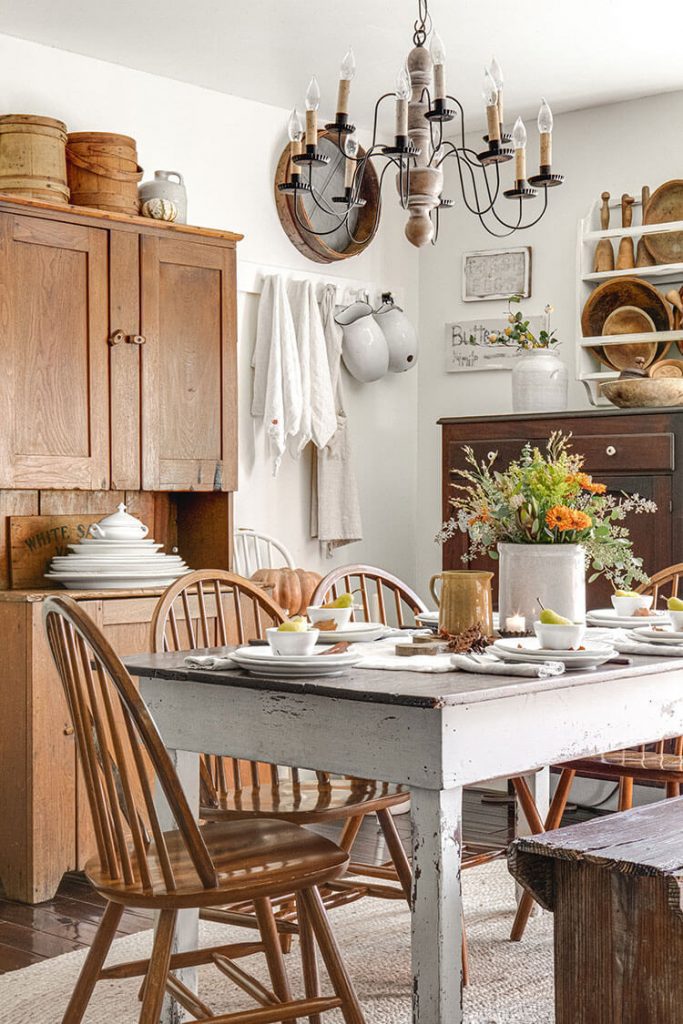 A burst of color draws the eye to the simple and understated centerpiece that ties the tablescape together. In one of Linette's stoneware crocks, she placed a gorgeous bouquet of flowers, the beautiful burnt orange and greens perfectly reflecting the soft warmth of the rest of the fall tablescape.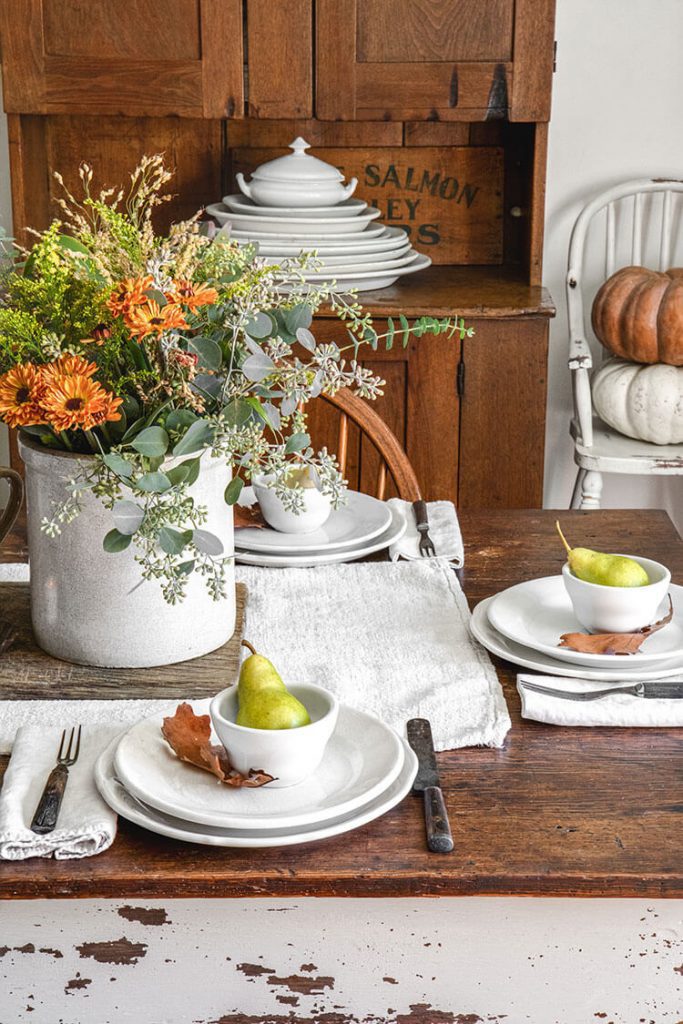 ---
Love this rustic look? Check out our rustic fall decor picks! And of course, don't forget to follow us on Instagram, Facebook, and Pinterest to get your daily dose of farmhouse inspiration!