Restoring A Charming Historic Farmhouse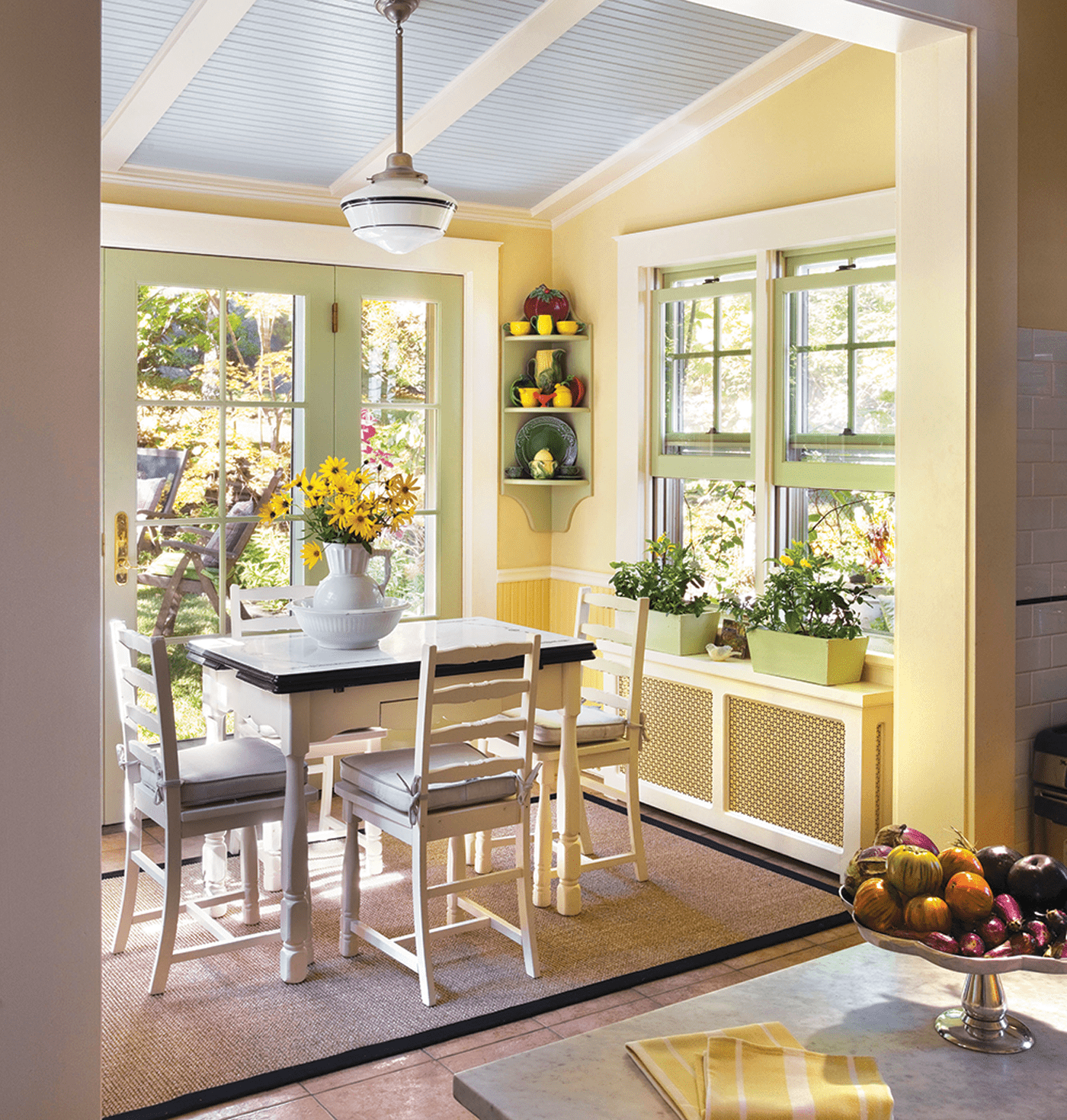 Sometimes the best way to move forward is to backtrack. This 2,200-square-foot historic farmhouse in Park Hill, New York, was built in 1906 and had gone through many different stylistic changes. The current owner, Gary Brewer, is an architect at Robert A. M. Stern Architects, so he had the skills and experience to see the home's historic potential when he bought it. He wanted to bring the home back to its roots, and he was able to emphasize the historic architecture in this new renovation.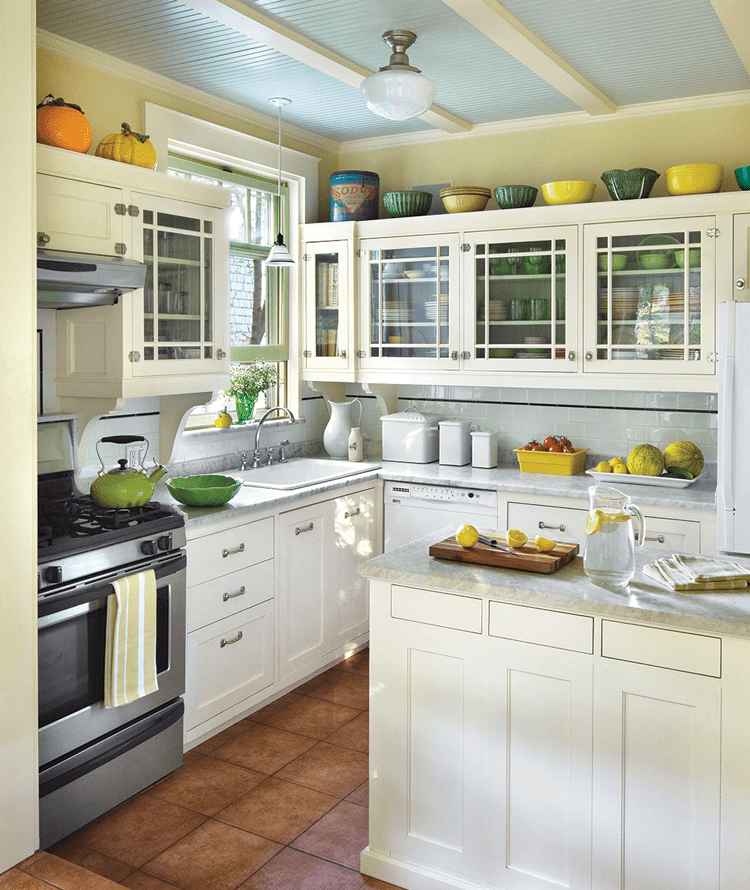 Kitchen Basics
When Gary bought the historic farmhouse, the kitchen had dark cabinetry and orange-and-brown wallpaper. He put in white cabinets as well as new doors and wainscoting. He also added an island. "I was trying to make everything that I added look like it was historic," he says.
The new cabinets are Shaker style, which is a farmhouse staple and was common for turn-of-the-century homes. He even replaced the windows to be appropriate to the era. Now every aspect of the home, from the architecture to the interior furnishings, works well.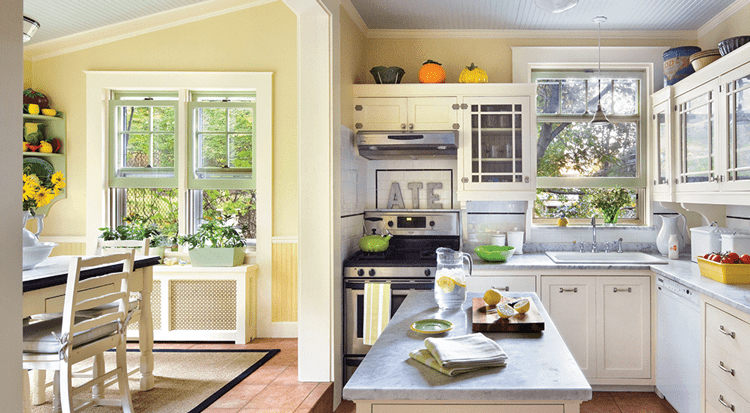 Color Code
Even Gary's choice of colors works to the freshen the look of the rooms. "There's a fair amount of color in each room, so they work together nicely," he says. "I used the colors to highlight the interior architecture of each room."
Gary kept the colors similar, so each room would fit with the next. You can see yellow and green throughout the home, especially in the kitchen, bedroom and porch. He also curated the décor so the flow works well. "When you go from room to room," he says, "all the pieces and art work together."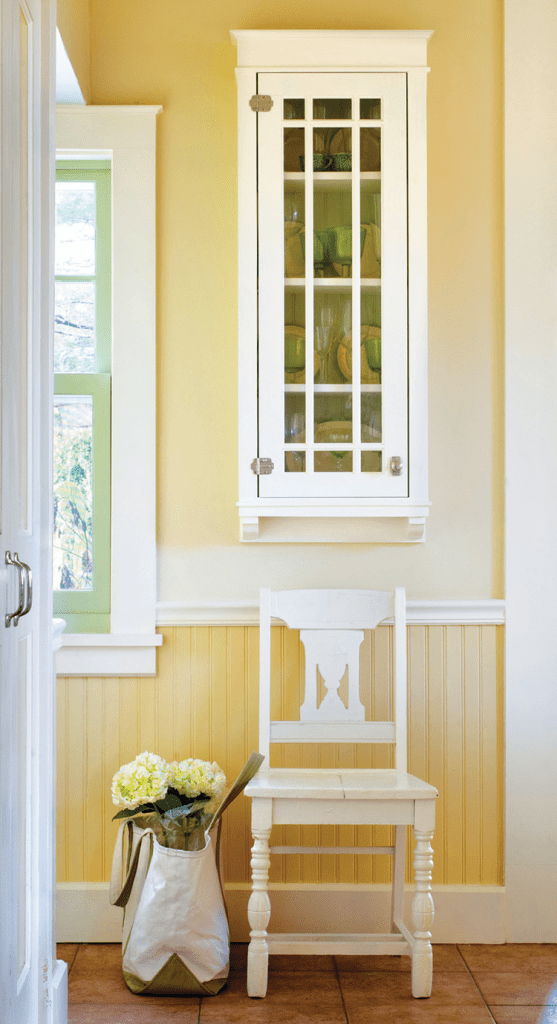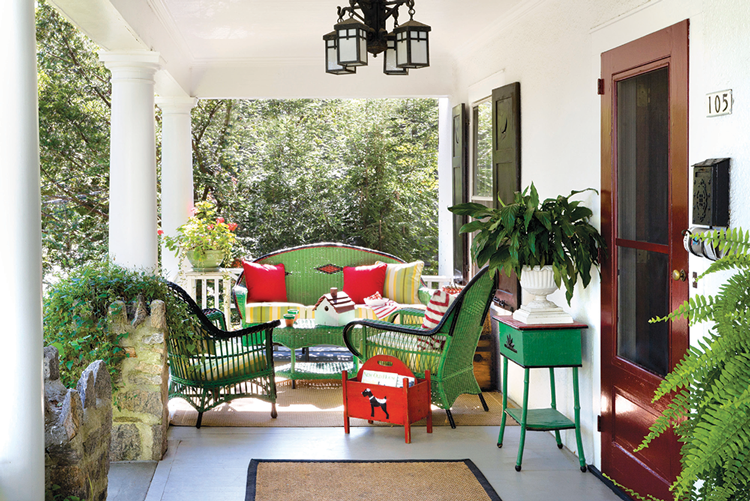 How To Complement Architecture With Decor
Architecture and décor can, and should, work together. See how Gary Brewer, an architect and a homeowner, uses décor to emphasize the architecture.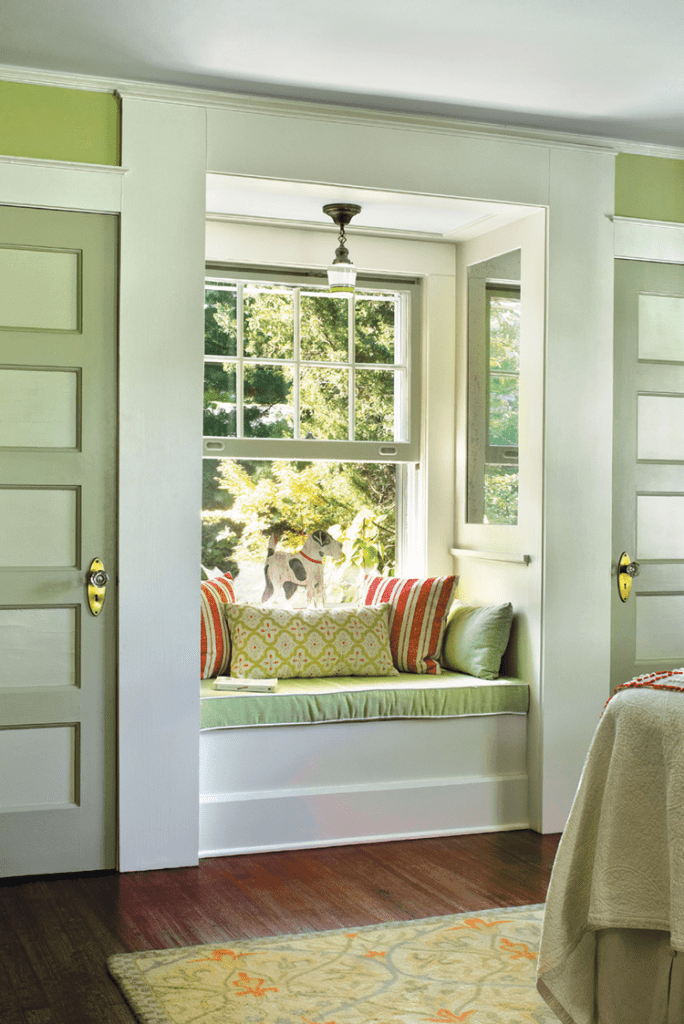 Focus on architecture first. For Gary, decorating is secondary to highlighting the architecture. Make sure you draw the eye toward architectural details such as exposed ceiling beams, window trim, wainscoting, and wall paneling by not blocking them with furniture or window coverings. Of course, an architectural emphasis doesn't mean you can't decorate well—Gary still took great care in the furnishings he chose.
Add contrast. "The best rooms are those that have a lot of architectural detail, such as window casings and trim," Gary says. When renovating his home, he made sure to accentuate these details. Part of this was using colors. The window and door frames in the kitchen really stand out because they are painted green while the casings are white.
---
This farmhouse was also carefully renovated to get that classic farmhouse look. And of course, don't forget to follow us on Instagram, Facebook and Pinterest to get your daily dose of farmhouse inspiration!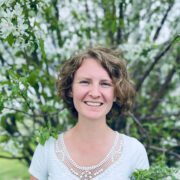 Amelia Carroll
Amelia Carroll is originally from Fort Collins, Colorado. She graduated with a BA in Humanities and Fine Arts with an emphasis in Creative Writing from Concordia University, Irvine in 2019. She then completely switched career paths and received an MA in Archive Administration from Aberystwyth University in 2020. She now works as an Assistant Curator at a historical museum in northwest Colorado, but still writes in her free time.