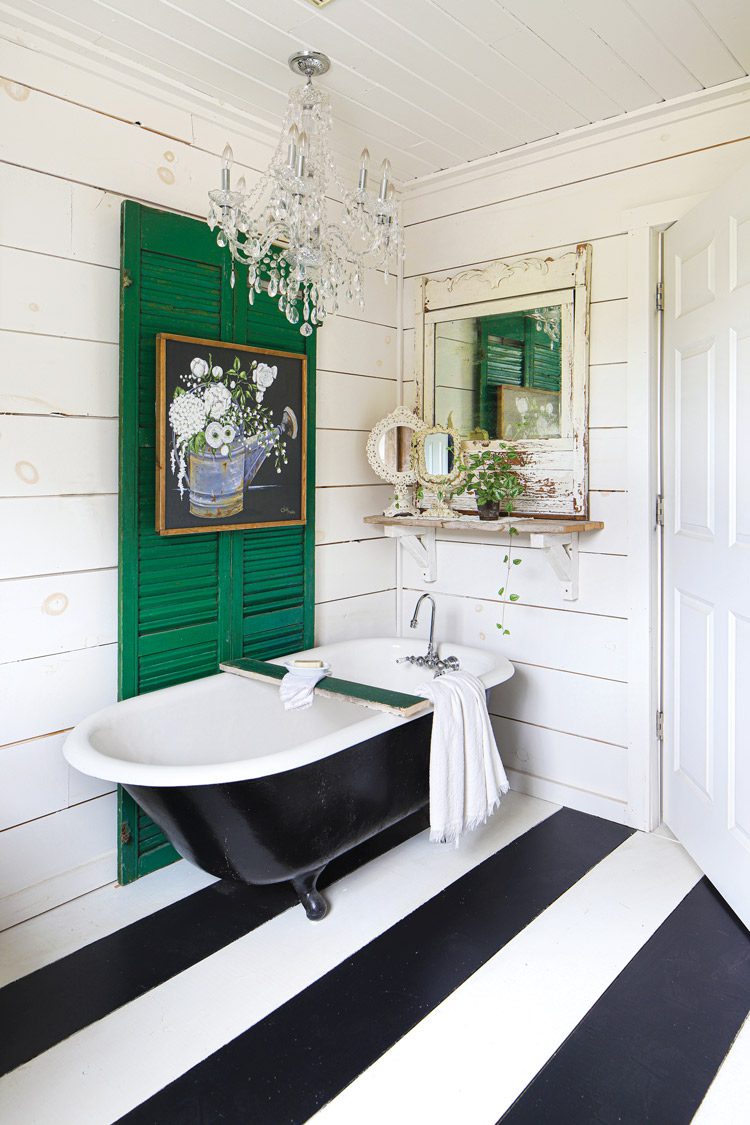 Painting the outside of a claw-foot tub can have dramatic results for a simple process. Instagrammer Carey Johnson found her two tubs through online sellers, and here's how she re-painted them and what you'll need to re-paint your claw-foot.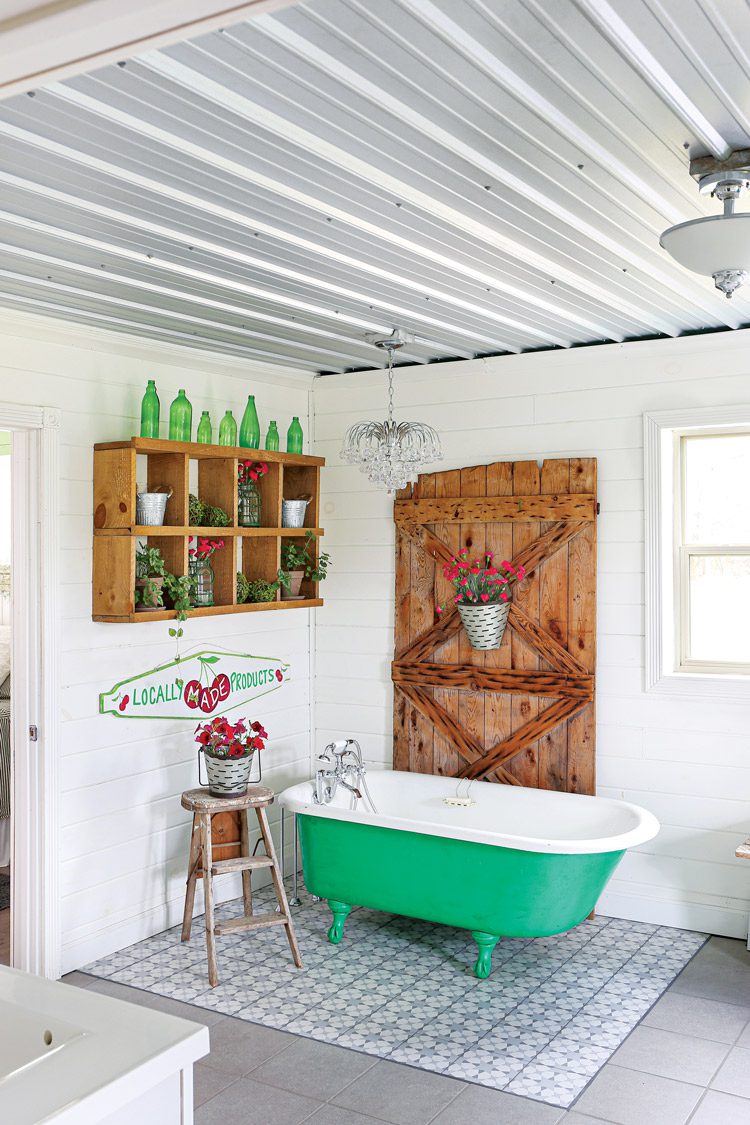 What You'll Need:
Claw-foot bathtub
Stain remover, such as SoftScrub
Painter's tape and tarps
Mask and gloves
Medium-grit sandpaper or sanding block
Paint of choice (Carey prefers Rustoleum 2x Ultra Cover)
Optional: paintbrush
Optional: wax finish
What You'll Do:
1. To clean up the tub's interior, use a stain remover. Often, a lot of elbow grease is all that's required in lieu of pricey reglazing for the tub's interior.
2. Tarp of the area, and tape of any porcelain areas that won't be painted.
3. Sand the exterior by hand using a medium-grit sandpaper or sanding block. Wear a mask, as the finish may include lead paint.
4. Now it's time to paint. Use chalk paint or milk paint with a brush, or a spray paint to cover the outer surface area of the tub.
5. If you're using chalk paint or milk paint, finish it with a wax to protect the surface. You can use a clear or tinted wax, depending on your desired finish.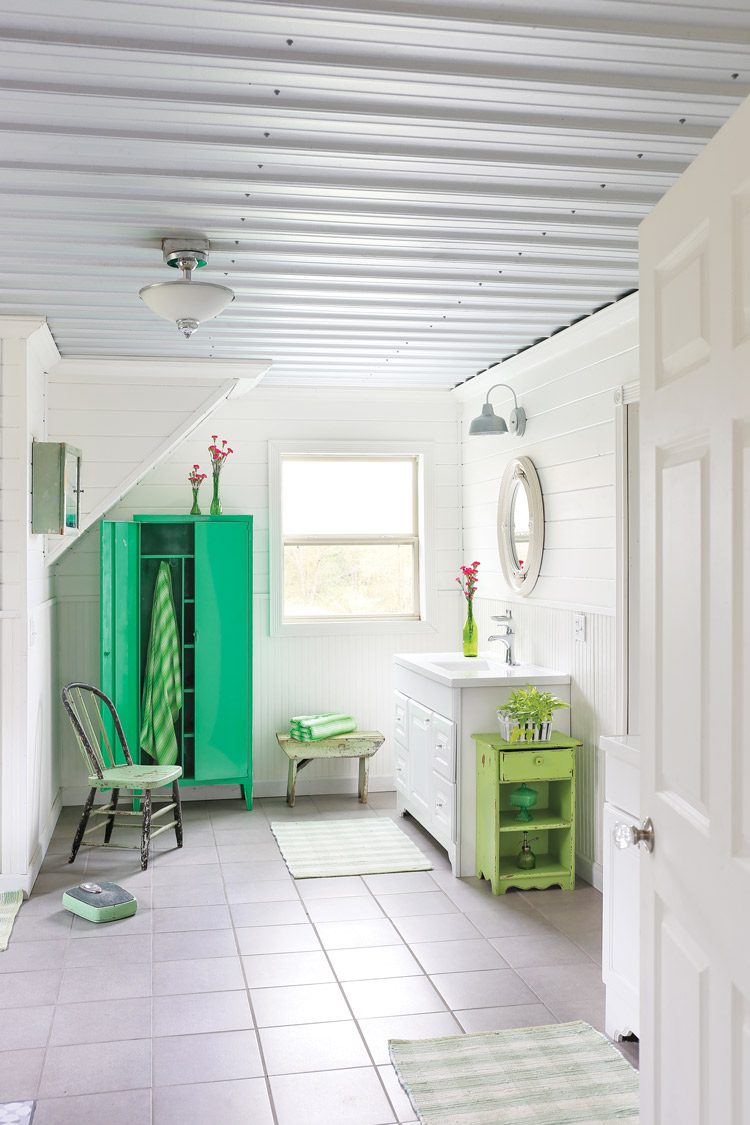 ---
To see more of Carey's home, hop on over to A Flower-Filled Spring Farmhouse. Looking for more DIY painting projects? Find inspiration and know-how from Chippy Furniture DIY Makeover. And of course, Of course, don't forget to follow us on Instagram, Facebook and Pinterest to get your daily dose of farmhouse inspiration!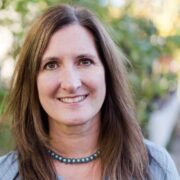 Heather Lusk
Heather Lusk is a journalist and freelance writer who loves old houses, travel and history. She's a contributor to multiple websites and publications, as well as the author of Hidden History of Boone County. She and her husband have remodeled and redesigned two historic homes in central Indiana. Follow her at TheQuillHeather.net.