How to Get a Vintage Bathroom—Even in a New House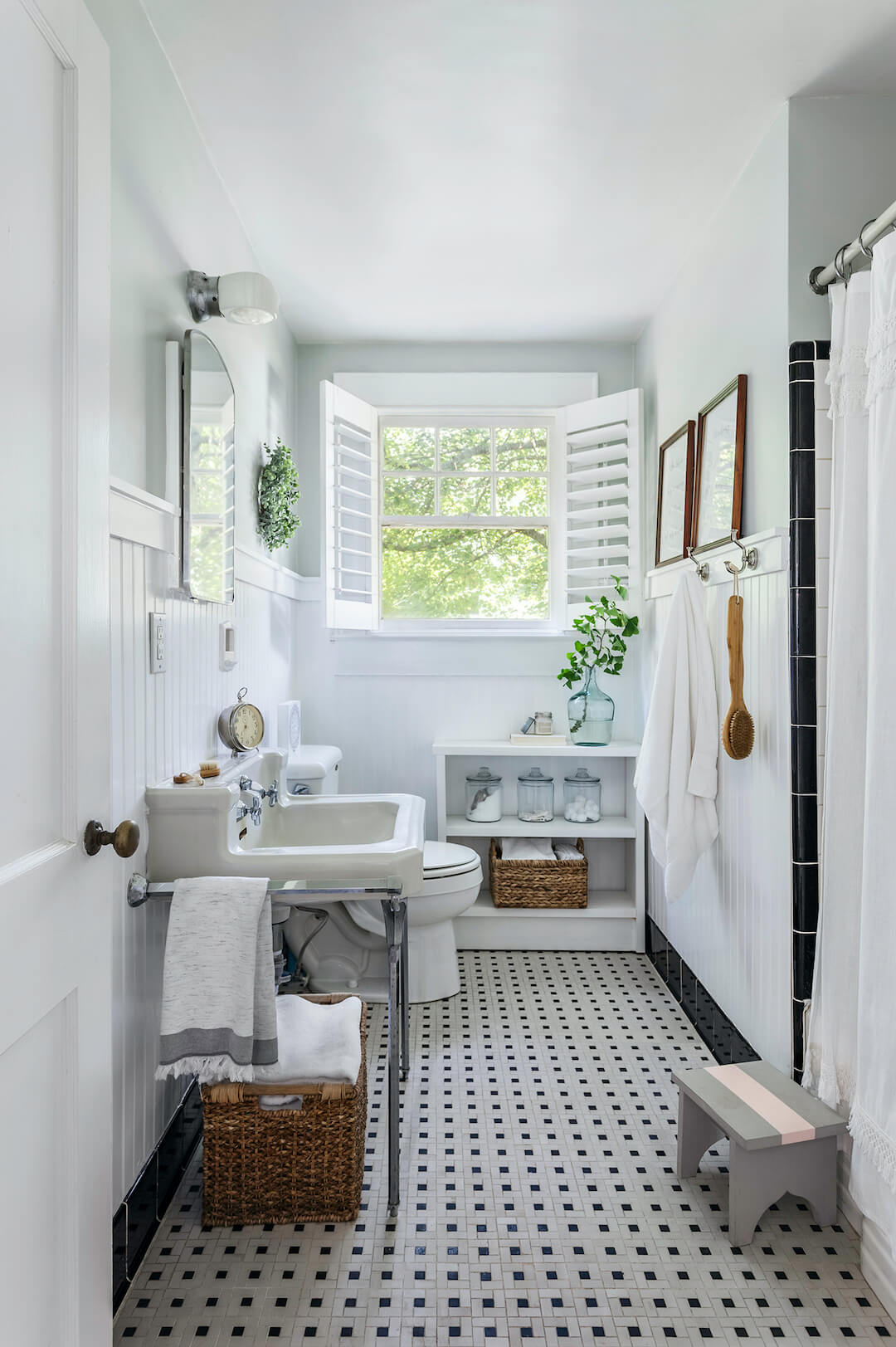 Photograph by Rebecca Lehde; home of Loren Carr
Decades of unfortunate remodels have come and gone since the vintage bathroom existed in its original form. This makes keeping the original character in a bathroom challenging. Whether you still have vintage fixtures in your bathroom or whether they've all been "updated" away, there are lots of ways to renovate a vintage bathroom to retain its charm with authenticity while still keeping it current and up to date.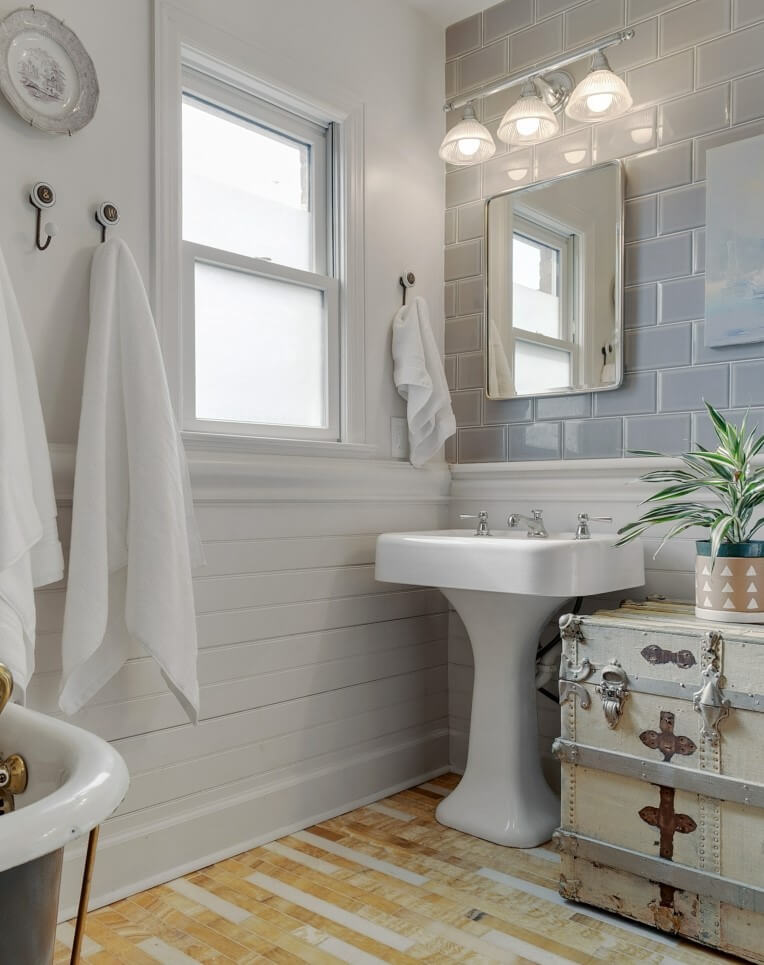 Keep Vintage Bathroom Features if You Have Them
If your vintage bathroom already has good old features, like a clawfoot tub or a century-old sink, keep them and update around them. If they aren't in the best of shape, have them reglazed or do it yourself with a kit. I did this with a kit and it was easy and quick.
If the bathtub is in decent shape but you want to update the look, you can paint the outside of the tub. There are lots of waterproof paint products on the market to choose from. But when I did this, I just used leftover wall paint and coated it with a coat of polyurethane. This worked just as well, and five years in, it was still in perfect shape.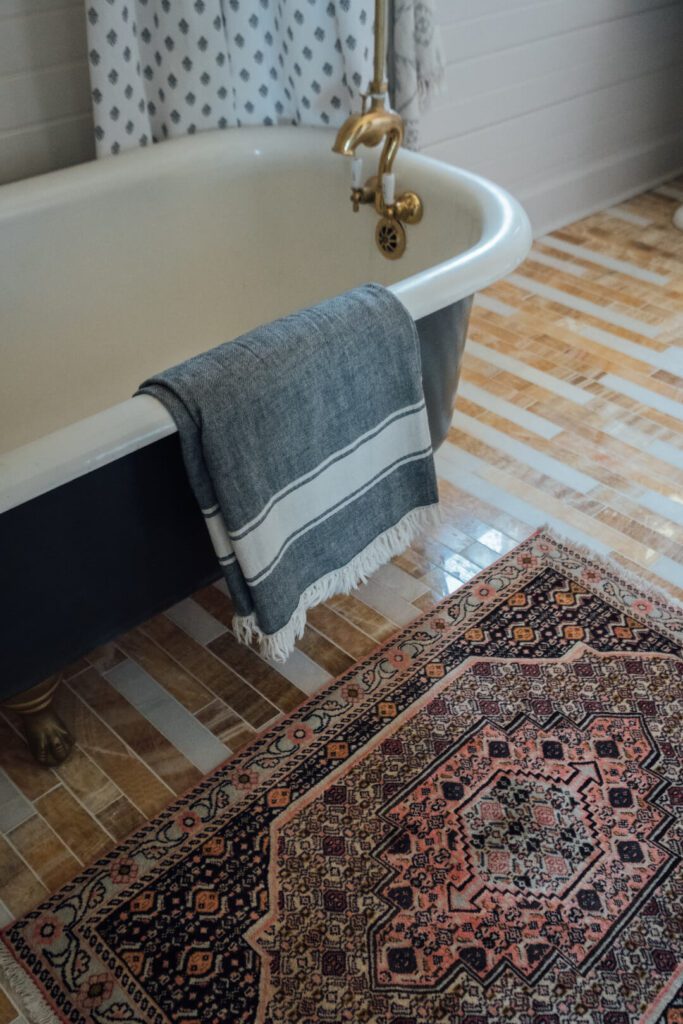 Adding Vintage Bathroom Fixtures
If you don't have old fixtures already in your vintage bathroom, you can either buy salvaged ones or get new ones that look old. My favorite is to buy actual vintage pieces. It's a little more effort, but it creates more authenticity in your space and is often less expensive than buying new.
Also, they really don't make things like they used to. Cast-iron bathtubs keep your bathwater warm for a long time, and acrylic reproductions don't. Also, the shape and style of the newer ones are rarely as nice as the old ones.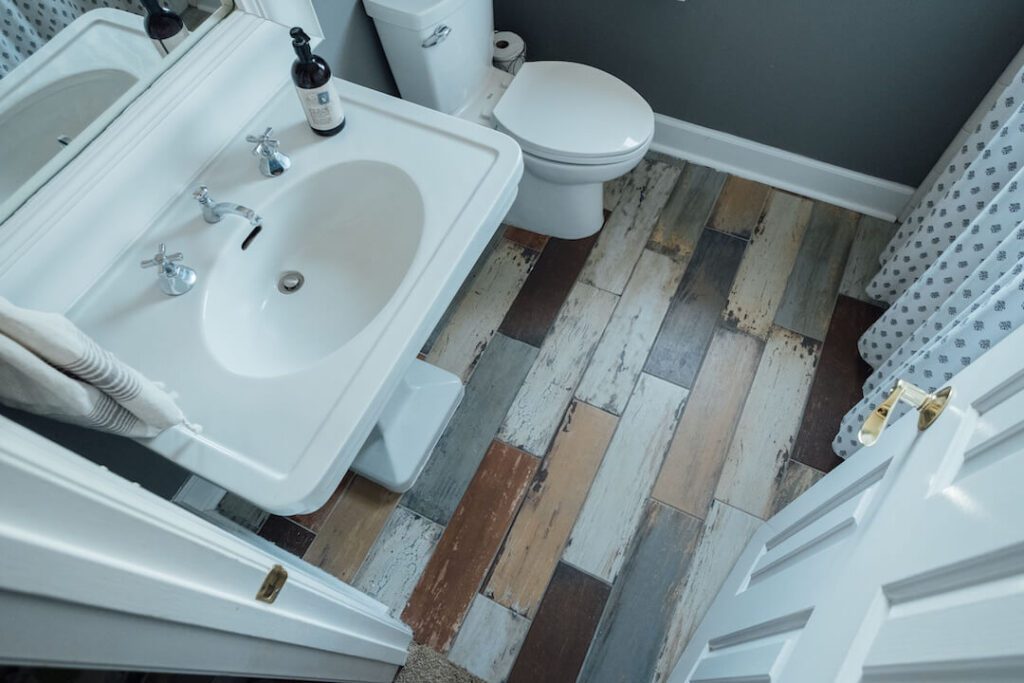 If You're Not Replacing Fixtures
If you're keeping your existing fixtures and they aren't so vintage-looking, that's okay. You can add vintage bathroom character in other ways. Choose a classic tile from an older time period you like best. Tiling the wall or adding wainscoting with wood will add vintage character without going through a whole remodel. Choosing a vintage-inspired tile for the floor will also go a long way in adding character to a bathroom.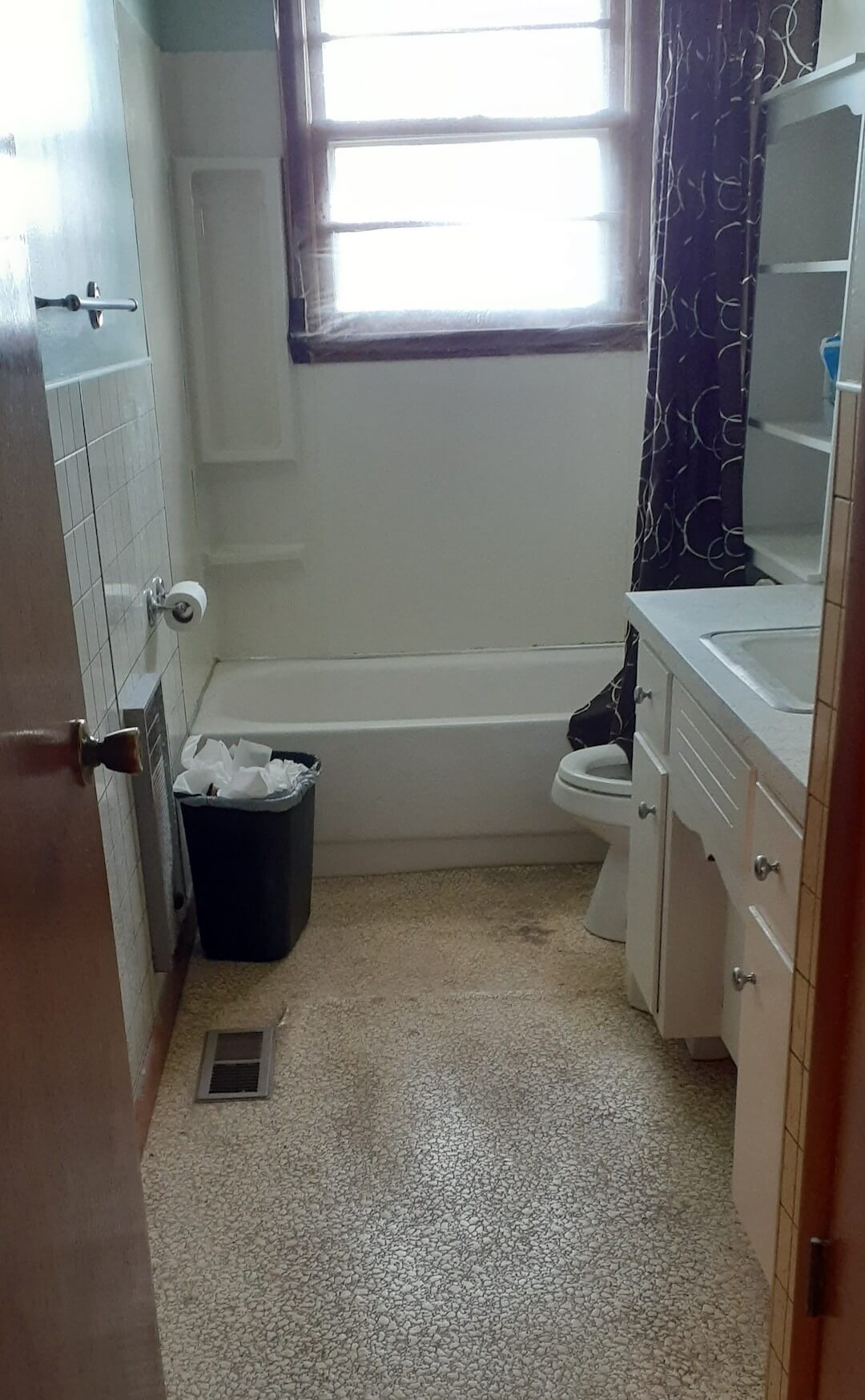 Adding vintage (or vintage-inspired) lighting is also a great option if you want to add character without a major renovation. There are lots of online sources for reproductions of vintage bathroom lighting, or you can buy an actual vintage light. Just make sure it's rewired before you use it.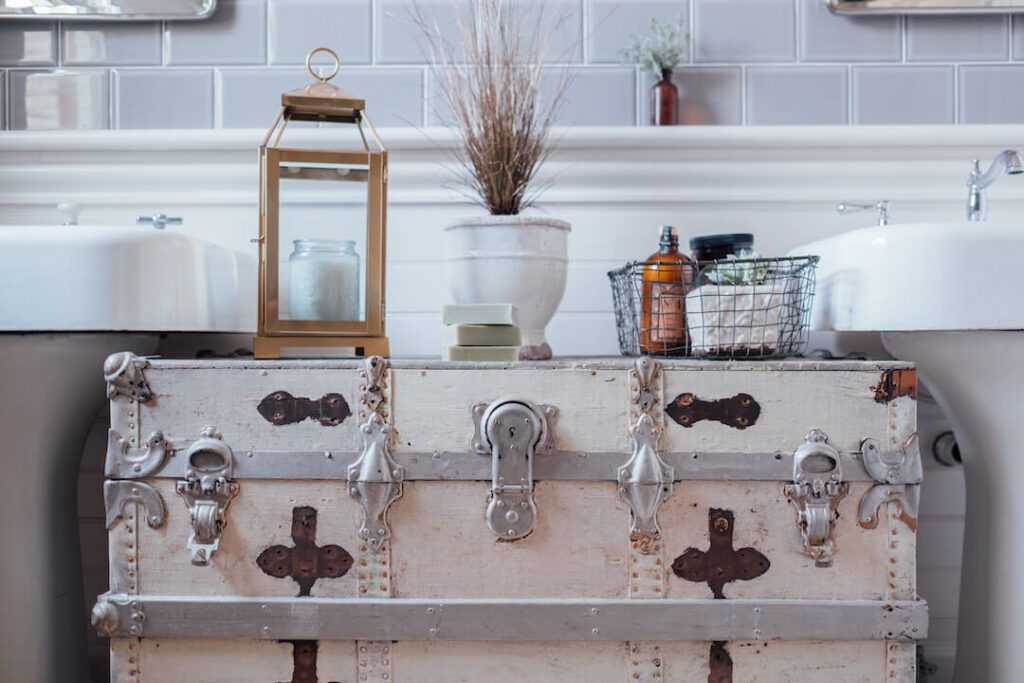 Adding Vintage Character with Decor
If you're wanting to redo a vintage bathroom with character but aren't in the mood for the mess or expense of a renovation, you can do it with decor. Choosing vintage pieces instead of new ones goes a long way. If you have space in your bathroom to add storage, choose a piece of vintage furniture. This provides a surface to put things, like a plant or pretty bathroom items as well.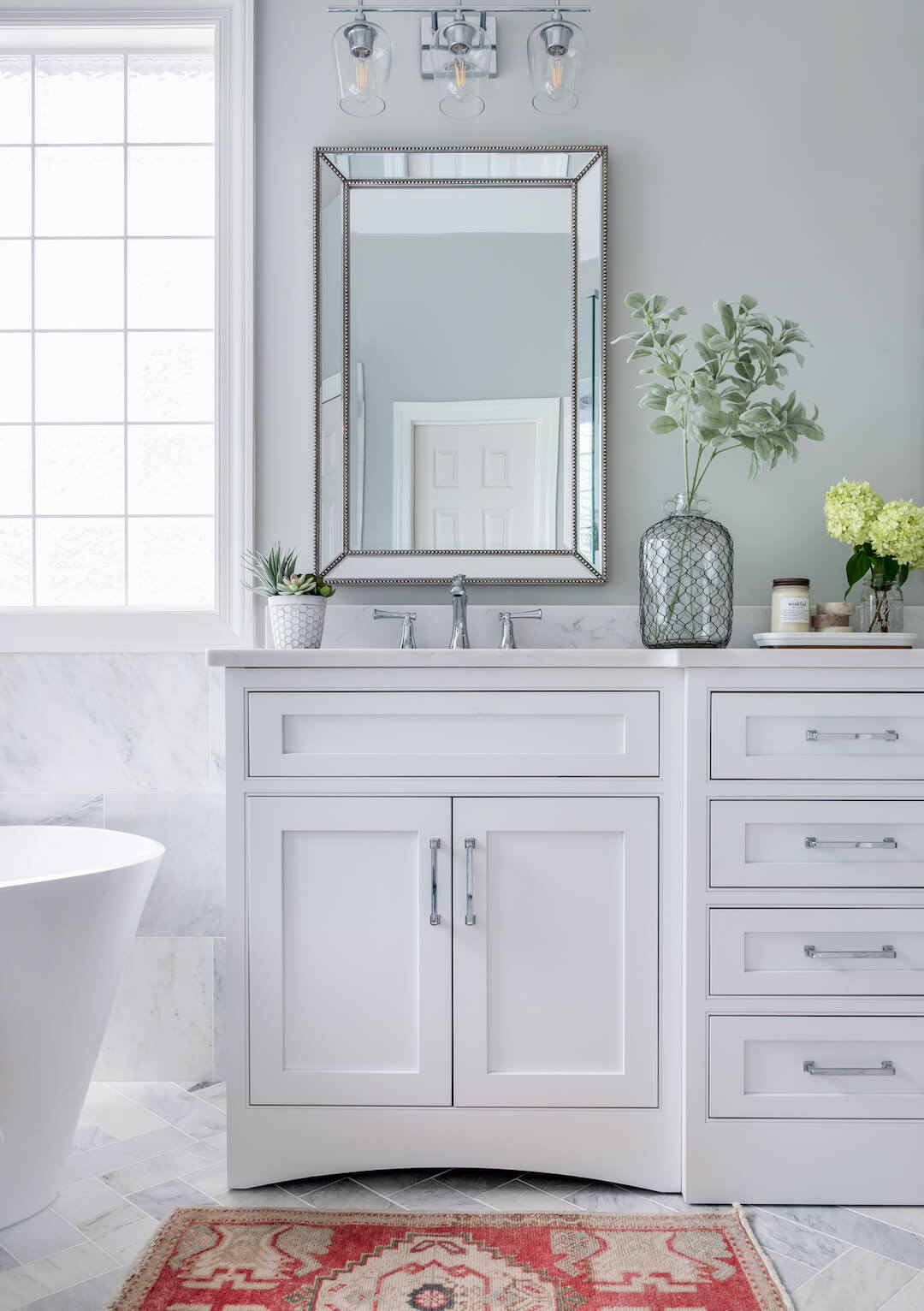 Replacing an ordinary bath mat with a small vintage rug is rug of my favorite ways to add vintage bathroom character. You can use this in place of a regular bath mat and hang it to dry if it gets wet. Since these rugs come in so many colors and styles, you can change the look of your bathroom by just switching out the rug. I like to do this to try out different color schemes. Choose a rug you love, and then use the colors in it to add other accessories. Small potted plants look great in a vintage bathroom, and you can choose a pot color from one of the colors in the rug.
Wallpaper is one of my favorite ways to add vintage character to any room. It looks great in bathrooms and adds a lot of character to a small space. Powder rooms are perfect spaces for trying out vintage-inspired wallpaper. You can try something fun there because it's generally not that visible to the rest of the house. Just make sure you're using wallpaper intended for bathrooms with a shower or it will peel.
There are so many ways to redo a vintage bathroom while keeping its character. Whether you're doing a major remodel or just redecorating, you can get that vintage farmhouse style look with just a few simple tricks.
---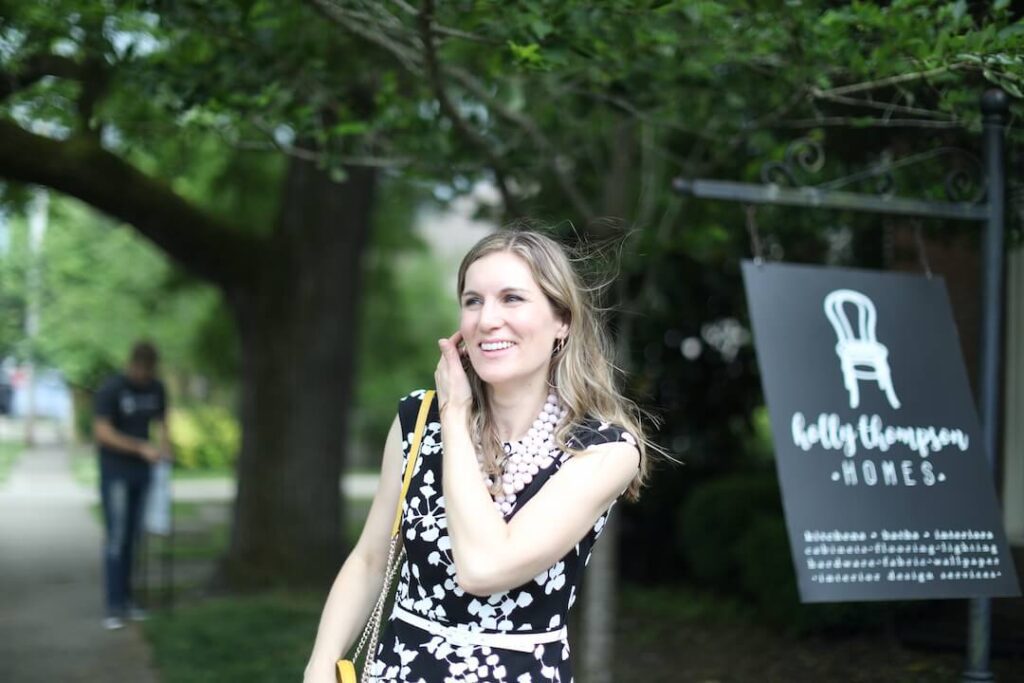 Holly Thompson is the lead interior designer at Holly Thompson Homes in Franklin, TN. She loves making houses the best version of themselves. She is married to Dave, who is a contractor, realtor, and often works as her project manager. They own a fixer upper in the country, plus three kids and three cats. In her free time, Holly is working on her master's degree in Interior Design and writes articles for American Farmhouse Style. In the rest of her free time, you'll find her antiquing at estate sales, flea markets, and shops. All of those times involve coffee, to which Holly attributes her success in staying awake.
---
To see more of Holly's handiwork and sound advice, see New Windows, Old House, How to Choose Floor Tile and How to Get Faux Marble Countertops. Of course, don't forget to follow us on Instagram, Facebook and Pinterest to get your daily dose of farmhouse inspiration!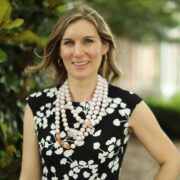 Holly Thompson
Holly Thompson is an interior designer in historic downtown Franklin, Tennessee. She specializes in high-end kitchens and thoughtfully-designed interiors, and holds a Master's degree in Interior Design from Savannah College of Art and Design (SCAD). She focuses on enjoyment and livability in her spaces, incorporating vintage and unique pieces to give them a sense of history and individuality. She is currently in the process of adding consulting services and affordable video content to her offerings for aspiring designers and DIYers. She works with her husband Dave, a contractor and realtor, on many of her projects. They are currently working on rehabilitating a small town in middle Tennessee, where Dave also serves as the mayor. They have three kids, three cats, and an adorable guinea pig named Scooter. In her free time, Holly loves to read design books about everything from historic architectural styles to biophilic design. She also frequents flea markets and antiques stores, buying antique transferware, midcentury modern chairs and vintage decorating magazines whenever possible. Follow along with Holly at hollythompsonhomes.com and on Facebook and Instagram.