How to Pick Paint for a Room Refresh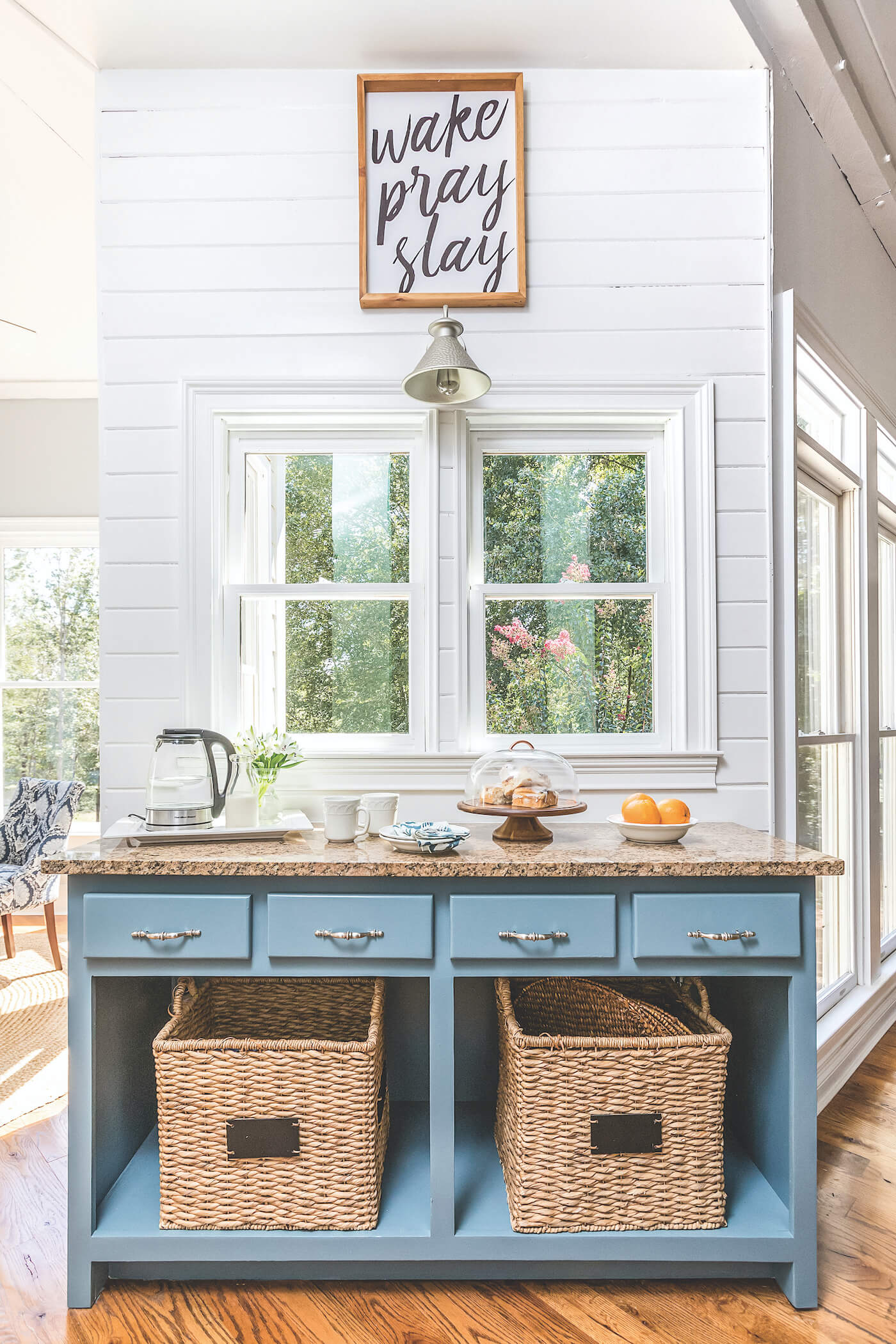 Photograph by Jaki Hawthorne; home of Laura Janning
When you go to pick paint, the process can be either very fun, or extremely painful. But don't worry! We're here to help. This is a big topic, so we won't be giving you suggestions on actual paint colors. We do have additional resources for picking specific neutrals, like white and gray. Here, we're going to teach you the easiest method you can use to pick paint for any room in your home.
This is part of our 7 Steps to Get Remodel Ready series! To get the full series and free printables to help you plan your room refresh, sign up here!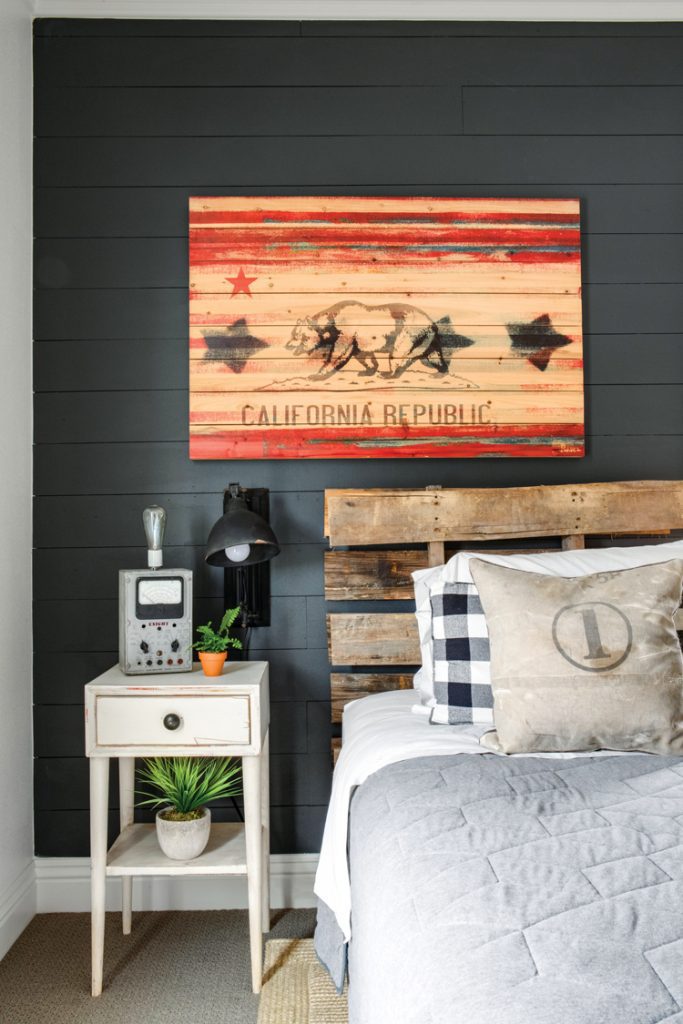 Pick Paint that Goes With Your Room Vision
In our 7 steps to getting remodel ready, we put the job to pick paint as number 6. Why so late in the process? Because by this time, you should have a most of the elements of your room picked out, as well as the room vision. This means you know your color palette, and can coordinate the walls with any focal pieces you've fallen in love with. For example, if you find a forest green velvet sofa you love, you won't want to paint your walls green too—you'll want a contrasting accent color like white, cream or light gray.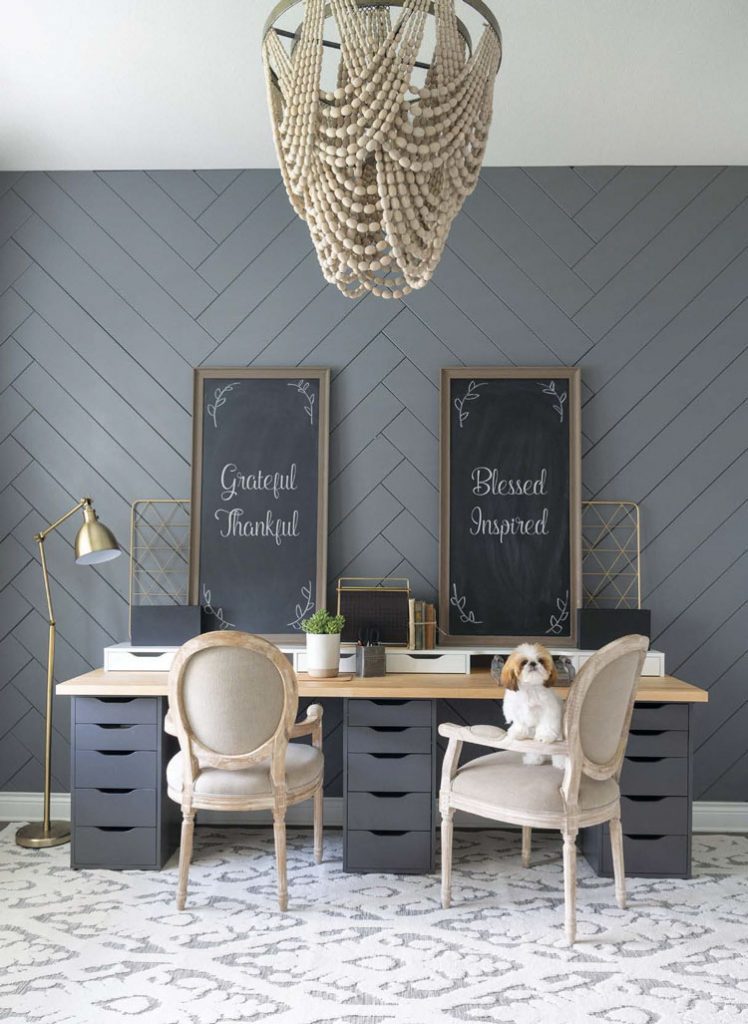 Paint a Poster Board
When you go to the home improvement or paint store, bring any relevant fabric or wallpaper samples with you so you can make them work with the elements you already have picked out for the room. Pick paint by seeing what swatch colors catch your eye, then comparing them to your fabric, wallpaper, or whatever else you've brought so you can make sure everything will work cohesively.
Then buy a sample (we recommend trying 2-3 colors at once), and a couple poster boards. When you get home, paint each color onto a single poster board. Make sure you fill the board! Then tape up the poster boards in the room you're redoing.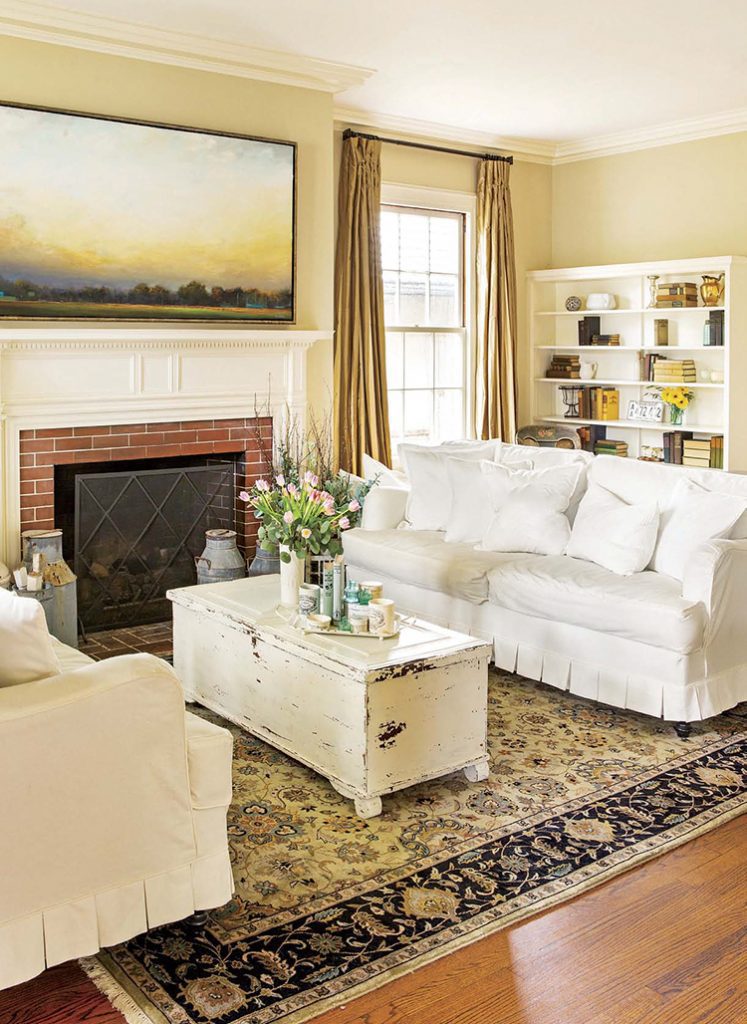 To make sure you pick paint that really works in the room, leave those poster boards up for at least a week. Walk into the room and look at the paint in different lighting—from the morning sun that comes into the room to the golden afternoon light and the artificial light in the room at night. Make sure the paint works in all lighting situations. Then you're ready to paint the whole room.
Think About Resale
Honestly, paint color is one of the easiest aspects to update in a room. But if you're getting your home ready to sell, or think you might sell in the next several years, you'll want to be conscience of resale value when you paint. Right now, the best colors for resale value are light neutrals, like white, cream or a pale gray.
---
Ready to get going? Sign up here for our email series, as well as the free printables! Of course, don't forget to follow us on Instagram, Facebook and Pinterest to get your daily dose of farmhouse inspiration!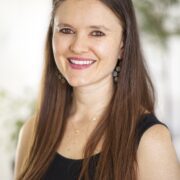 Victoria Van Vlear
Victoria is the brand leader and editor of American Farmhouse Style. She shapes the editorial direction of the brand, both through the physical magazine and digitally on the brand's website and social media platforms. As a home décor enthusiast and DIYer herself, she knows what a little paint and patience can do for a room! Victoria is also a wife and mom to two little ones: one on earth and one in heaven. With any (not so spare) time, she devours book and dabbles in fiction writing. You can follow her on Instagram @victoriavanvlear