Open Shelves and Upper Cabinets: Which is Better?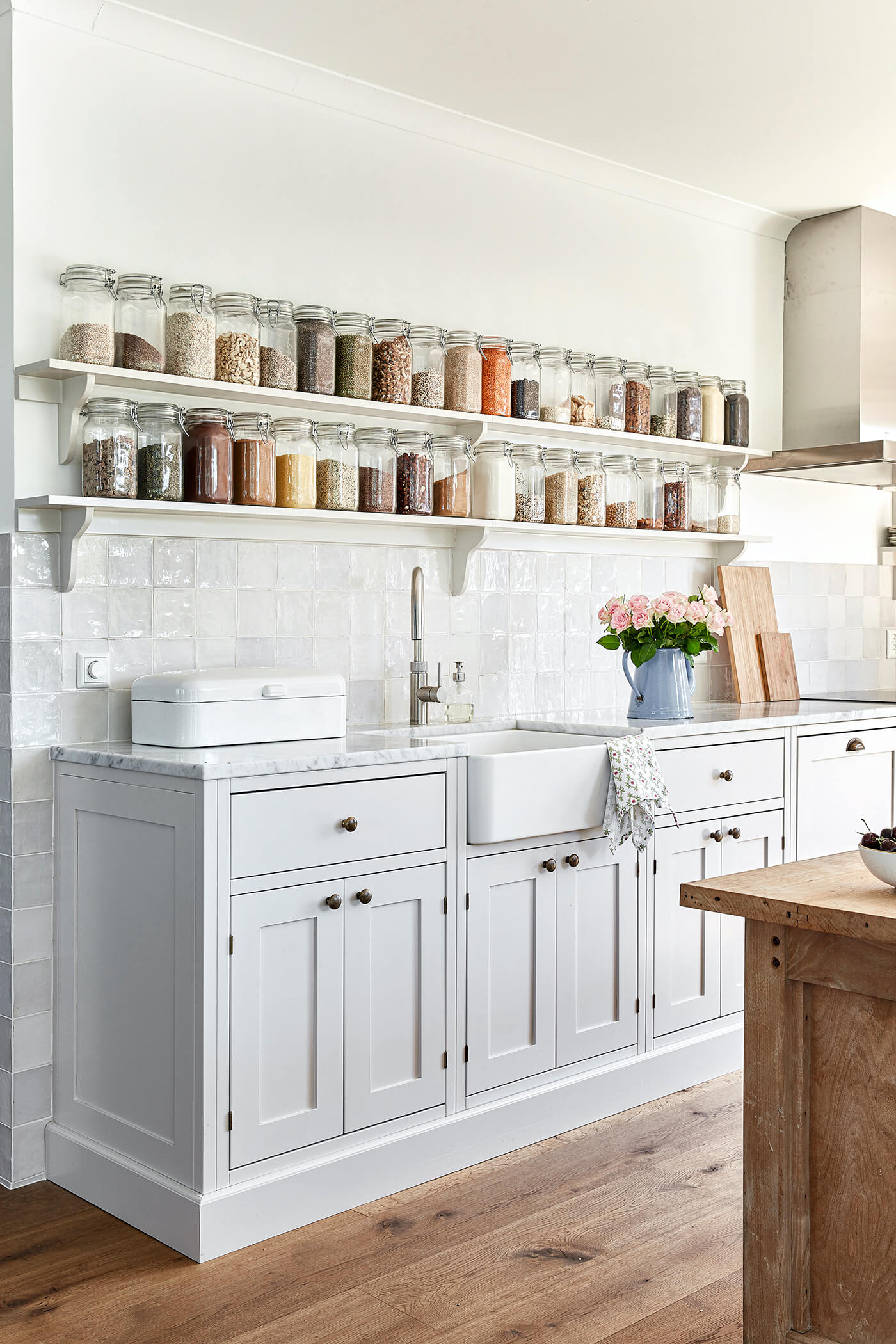 Coco Features
Open shelves and upper cabinets have been a major kitchen trend for quite awhile now, and for good reason. Open shelves are a great way to add extra storage to a small kitchen or for displaying your favorite things. Should you choose open shelves and upper cabinets, or just one for your kitchen? 
Here are a few things to consider.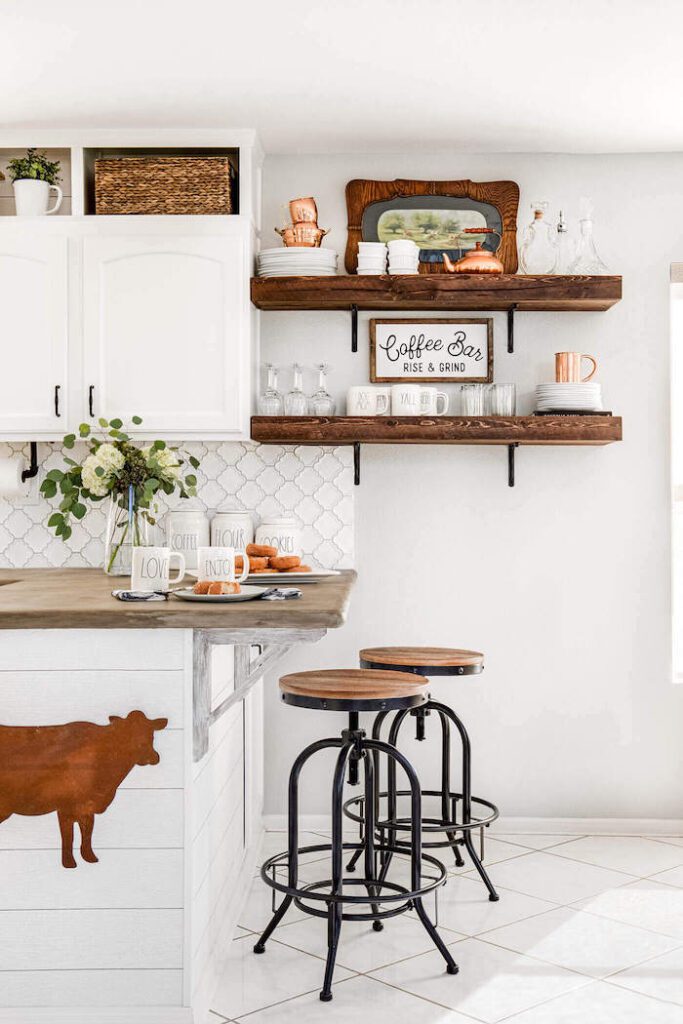 Think About Function
Function is the first thing to consider if you're trying to decide between open shelves and upper cabinets. If you nix the upper cabinets, decide where you will store your everyday dishes. If you like the convenience or the look of having your dishes out, open shelves are great. I like open shelves because it's so easy to empty the dishwasher and stack everything on the shelves.
However, if you have young kids who use plastic bowls and sippy cups, upper cabinets may be easier. Actually, there's nothing easier than tossing all the plastic tot-ware into a drawer. Either way, if your dishes aren't much to look at or you aren't confident in your stacking abilities (or someone less orderly is in charge of the dishes), choose upper cabinets so you can keep everything out of sight.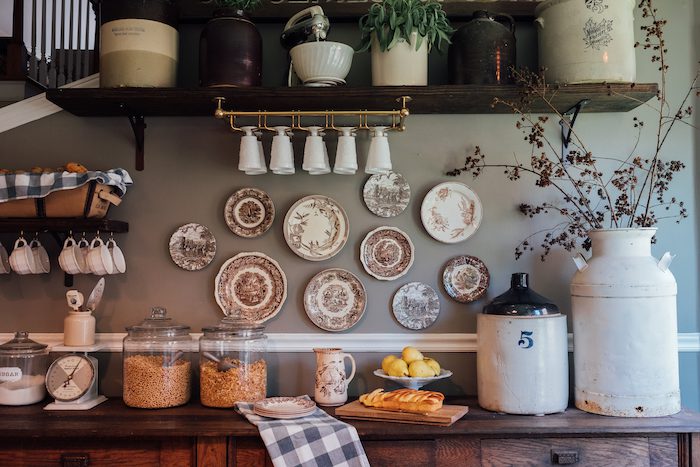 What Kind of Open Shelves?
After function, consider the overall look of your kitchen. There are two main styles of open shelves: floating shelves and shelves with brackets. While open shelves have been used in kitchens for centuries, chunky floating shelves have only come onto the kitchen scene in the past decade. They have also been installed like there's no tomorrow ever since. This leaves many of us wondering if we should leave this trend behind or if it still has a few good years left in it.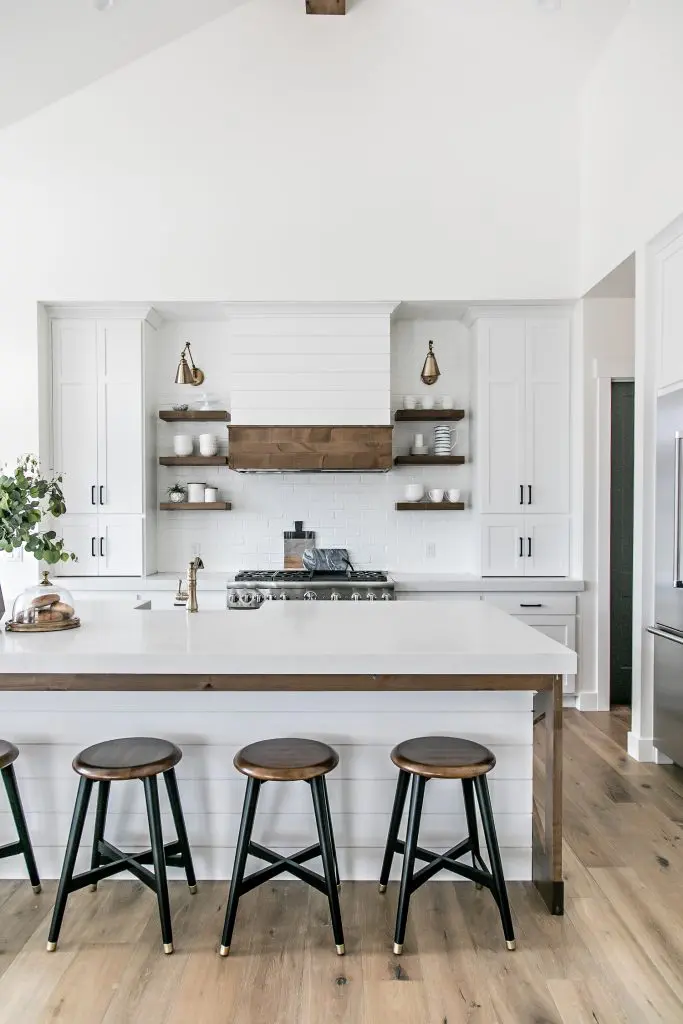 If You Lean Toward Trendy
Good news! Just because floating shelves can be trendy doesn't mean you can't use them. Ultimately, your kitchen is for you, so choose what you like and don't worry about the trends. Also, if you do choose to go with a trendy look, swapping open shelves and upper cabinets is a pretty easy fix down the road.
Also, trendy is great if you're doing an inexpensive DIY update because you can try out the trend without investing a lot in it. Also, if you're about to sell your house, trendy often gets the most mass appeal.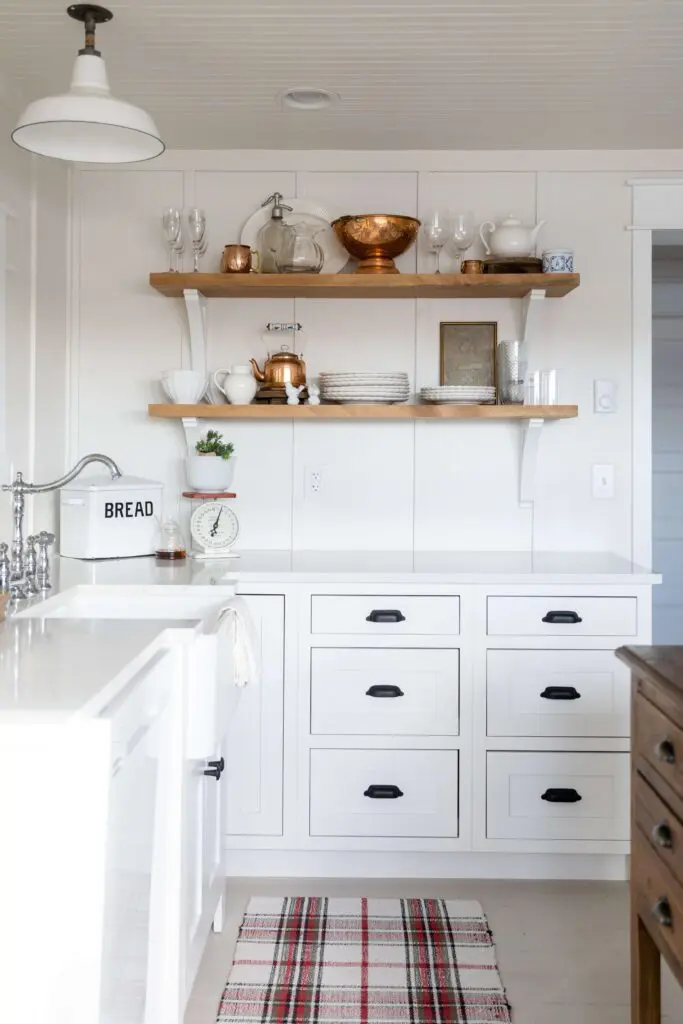 For a Timeless Look
If you're going for timeless, try both open shelves and upper cabinets with visible brackets. These are what you'd expect to see in vintage kitchens, but bracketed shelves work with any style. There are a variety of brackets available as well, so you can choose something that either blends in or makes more of a design statement.
 I tend to lean toward the bracket option because the shelves hold more physical weight. You can use them for stacks of plates or pots and pans, which adds more storage to your kitchen. They also make corners more usable than with upper cabinets.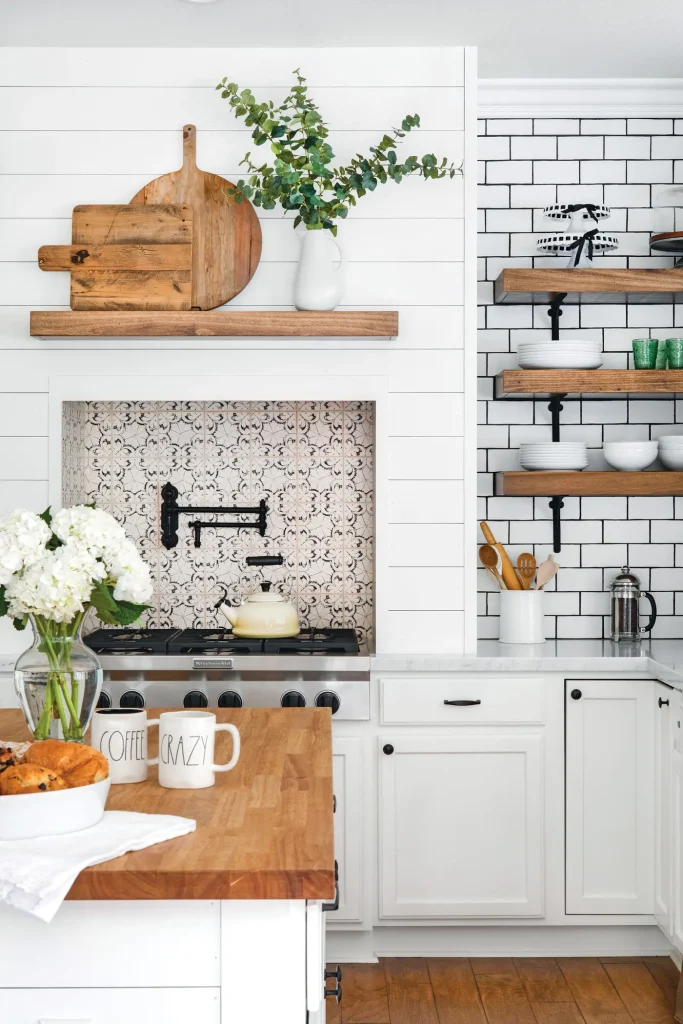 How to Personalize Open Shelves
Whichever style of open shelves you choose, you can personalize them so your kitchen looks unique. Consider installing the shelves over paneling so they have an interesting background. I've installed them over faux brick paneling (which I painted), over beadboard, wallpaper and over tile.
If you choose to stick with at least some upper cabinets, you can upgrade them as well to help give your kitchen a facelift. If you don't want to replace them entirely, you can also repaint or stain them to get a new look.
You can also change the entire look of your kitchen by changing what's on the your open shelves and upper cabinets. Try a new color scheme by putting out colorful dishes or display pieces. This is a great way to try out trendy colors or styles without the commitment.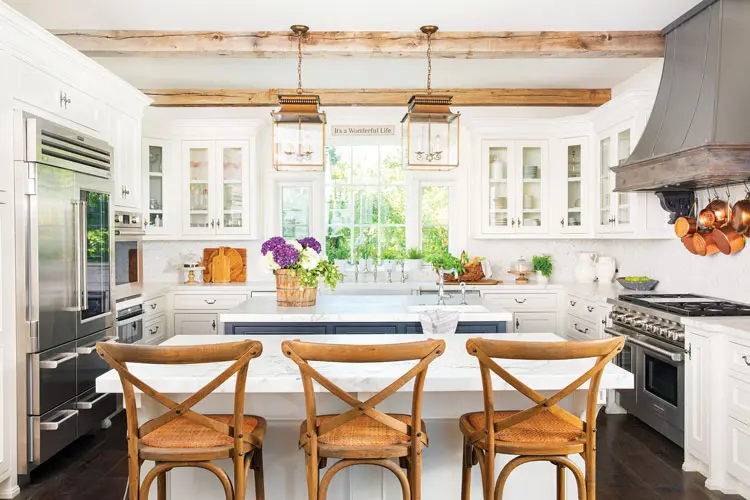 When to Choose Cabinets
If the thought of having to style your shelves keeps you up at night, choose upper cabinets. This way, they can be as messy as you want and your kitchen will still look beautiful. Upper cabinets may be a better option if removing them will leave you with weird balance or symmetry issues. Also, you can always use a combination of open shelves and upper cabinets to get the best of both worlds.
Open shelves are a great way to try out a new kitchen feature without having to spend much. If you're removing upper cabinets, use them for storage in a different room or in the garage. This way you can go back to upper cabinets if you decide you want to.
Ultimately, trends are about changing up the experience in your everyday life, so be adventurous and try something new! 
---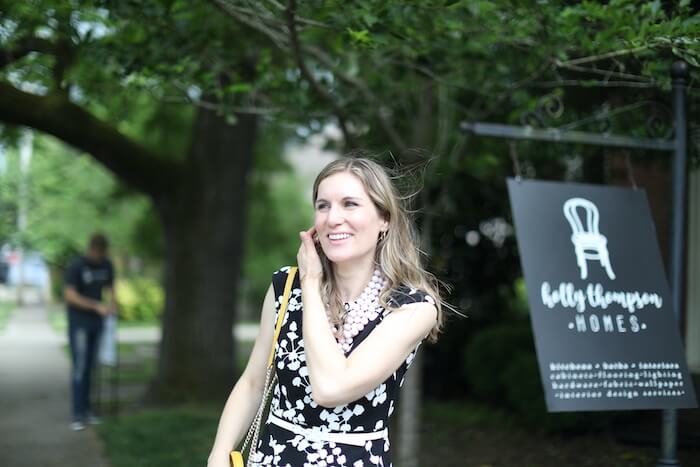 Holly Thompson is the lead interior designer at Holly Thompson Homes in Franklin, TN. She loves making houses the best version of themselves. She is married to Dave, who is a contractor, realtor, and often works as her project manager. They own a fixer upper in the country, plus three kids and three cats. Holly has a master's degree in Interior Design and writes articles for American Farmhouse Style. In her free time, you'll find her antiquing at estate sales, flea markets, and shops. All of this involves lots of coffee, to which Holly attributes her success in staying awake.
---
For more of Holly Thompson's designer savvy and advice, don't miss Are Granite Countertops Outdated? and How to DIY on a Budget Without Cheap Results. Of course, don't forget to follow us on Instagram, Facebook and Pinterest for your daily dose of farmhouse inspiration!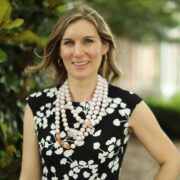 Holly Thompson
Holly Thompson is an interior designer in historic downtown Franklin, Tennessee. She specializes in high-end kitchens and thoughtfully-designed interiors, and holds a Master's degree in Interior Design from Savannah College of Art and Design (SCAD). She focuses on enjoyment and livability in her spaces, incorporating vintage and unique pieces to give them a sense of history and individuality. She is currently in the process of adding consulting services and affordable video content to her offerings for aspiring designers and DIYers. She works with her husband Dave, a contractor and realtor, on many of her projects. They are currently working on rehabilitating a small town in middle Tennessee, where Dave also serves as the mayor. They have three kids, three cats, and an adorable guinea pig named Scooter. In her free time, Holly loves to read design books about everything from historic architectural styles to biophilic design. She also frequents flea markets and antiques stores, buying antique transferware, midcentury modern chairs and vintage decorating magazines whenever possible. Follow along with Holly at hollythompsonhomes.com and on Facebook and Instagram.