What is Farmhouse Style Millwork?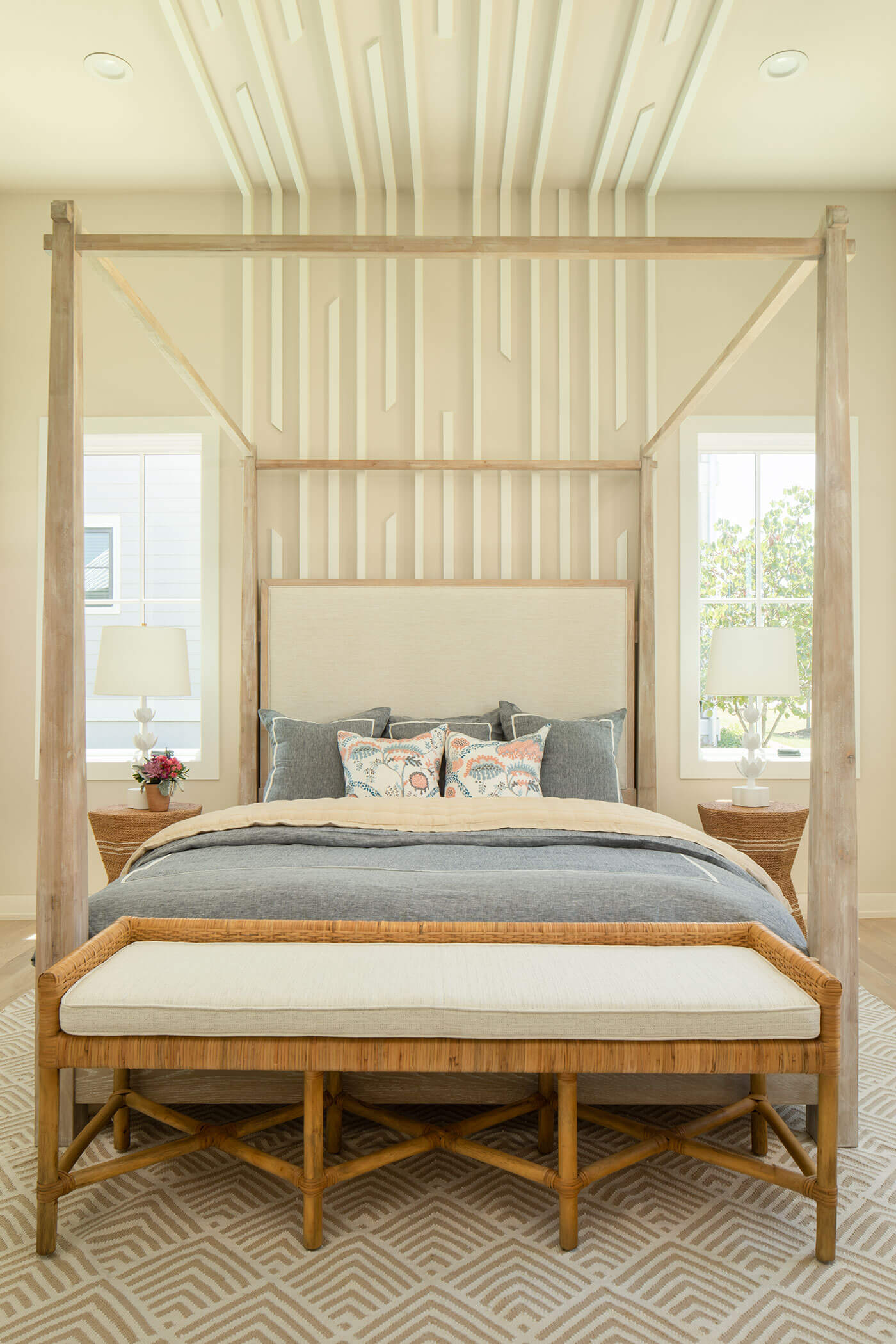 Image by Mel Willis
Farmhouse style is all about cozy elements creating a homey atmosphere. Beyond furnishings and décor, carefully selected millwork, which includes moldings, trim and baseboards, can enhance the farmhouse feel of your home.
Selecting millwork is typically one of the last steps in the design process, according to Tanner Dame, marketing manager for Woodgrain Co. in Fruitland, Idaho. As you start to see how your major elements such as flooring, fixtures, lighting and cabinets come together, you'll want to complement them with your millwork choices.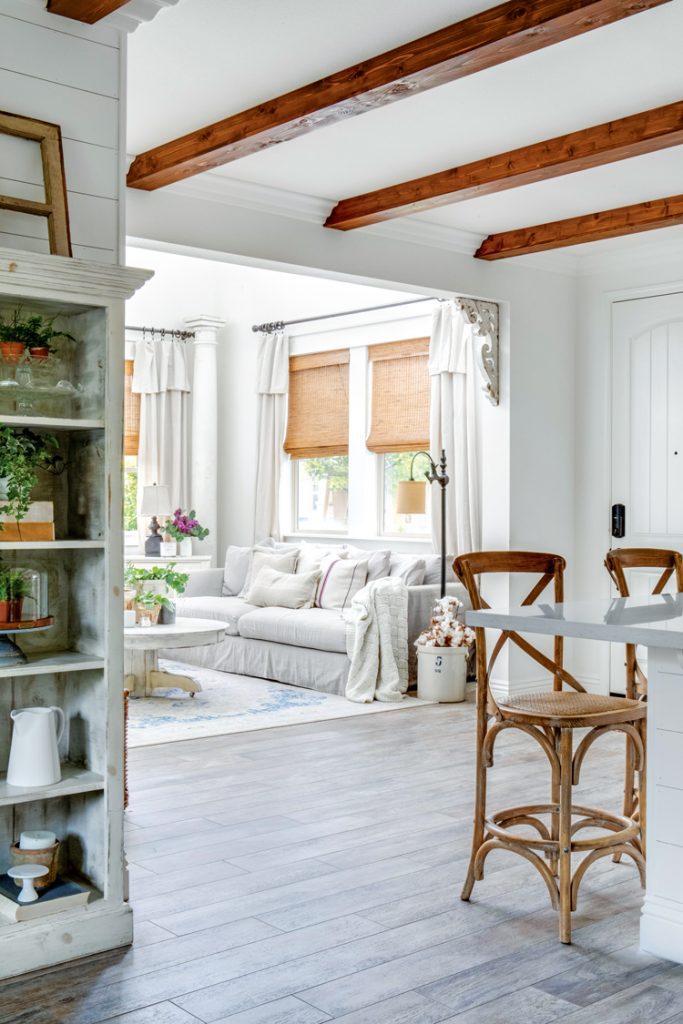 "When it comes to millwork, there are thousands of different profiles, design features and architectural elements to choose from," Tanner says. "With farmhouse style, simple, clean lines are on trend and they're also timeless."
Here, Tanner shares four design tips on how to create a farmhouse look with the latest millwork trends.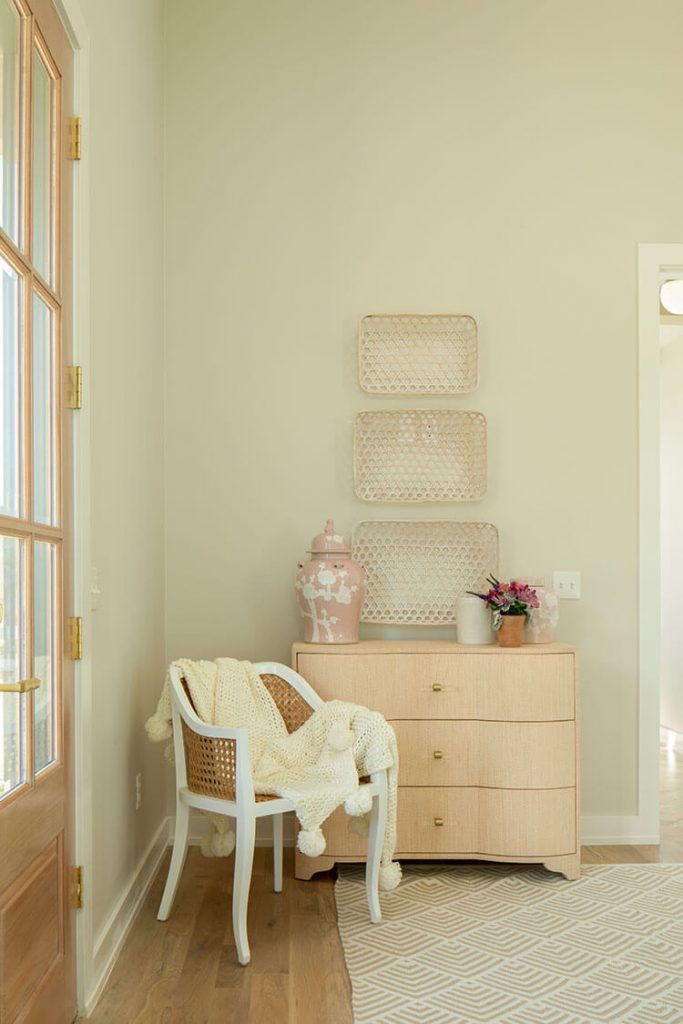 Simple Millwork
With colonial or Victorian homes, you may see thicker and more elaborate profiles for moldings and trim, but with farmhouse style, S4S (surfaced on four sides) boards are more common. An S4S board doesn't have much curvature to it and there's no extra cut profile or flourishes. Simplicity is key for the farmhouse aesthetic.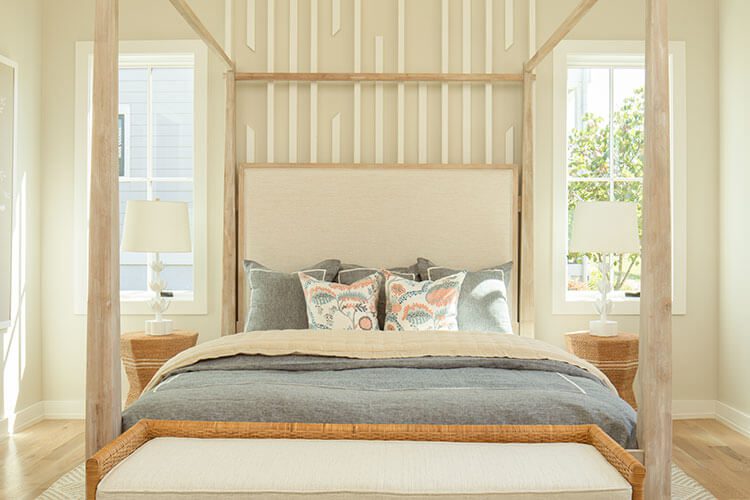 Light Finishes
Wood tones and stains are important in achieving farmhouse style. "Stained pines and light woods, and whitewashed wood rather than the full painted white baseboard is becoming popular," Tanner says. "Lighter colors add a unique element and give some dimension and character to your floorboards."
Contrasting Moldings
If you have white walls and moldings, everything tends to blend together. Some homeowners are making their moldings into a statement, such as matching the doors, and selecting dark colors like deep navy, charcoal and black. "Black is becoming a more popular color for trim," Tanner says. "Dark moldings, trim or casings [are more] noticeable, whereas white gets lost in the interior space."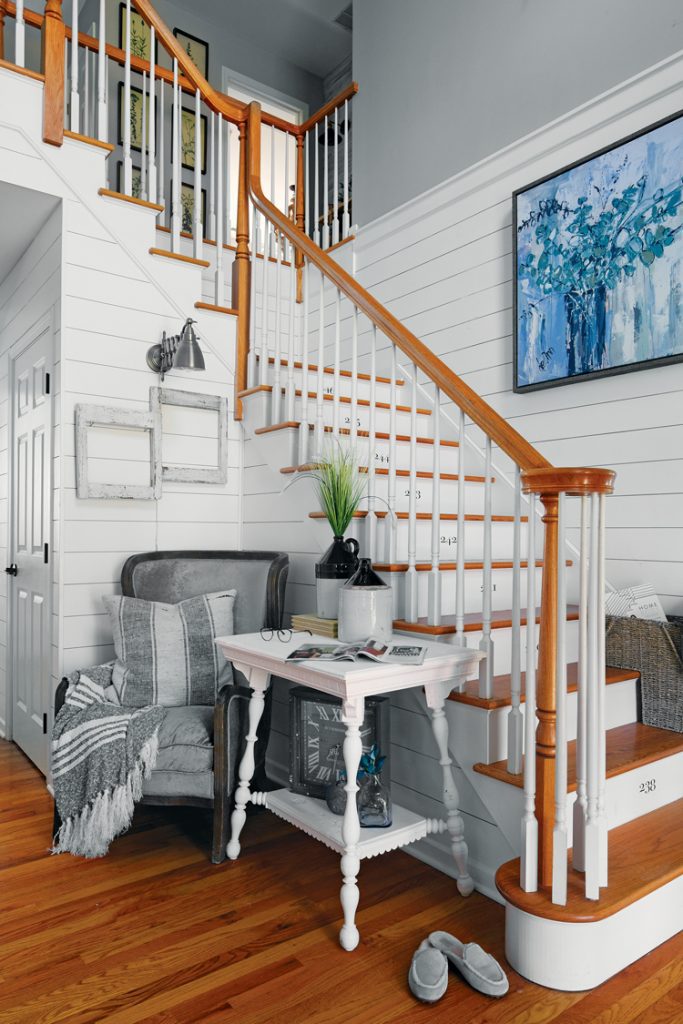 Shiplap Walls
Shiplap continues to be especially popular for farmhouse-inspired spaces. "Shiplap is trendy, but you can get creative," Tanner says. "A vertical application can make a short room look taller."
For shiplap, generally your options include:
Prefinished—painted (typically white) and ready to install.
Primed—which you can then paint in your own color.
Raw—unfinished or stained for a rustic look.
"Tongue and groove shiplap is the easiest to install, but it's the most costly," Tanner says. "You can make shiplap yourself with S4S boards and paint stir sticks as spacers in between each board."
When DIYing your shiplap, Tanner suggests laying each piece on the ground to check how straight each board is, because wood tends to bow. "Hand select what you're going to use for your project," he says.
---
Want to hear more about our 2020 project house? Check it out here! Of course, don't forget to follow us on Instagram, Facebook and Pinterest to get your daily dose of farmhouse inspiration!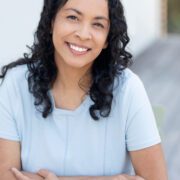 Margie Monin
Margie Monin is a freelance writer based in southern California, specializing in all things interior design. She creates copy for brands like Wayfair, Raymour & Flanigan, Toll Brothers and Murphy Oil Soap. Her byline has appeared in American Farmhouse Style, Cottages & Bungalows, C Magazine and many others. Since she has an eye for collecting rare and vintage things, she figured she might as well turn it into a business, so she now sells her unique finds online.