Make Your Décor and Home Pet Friendly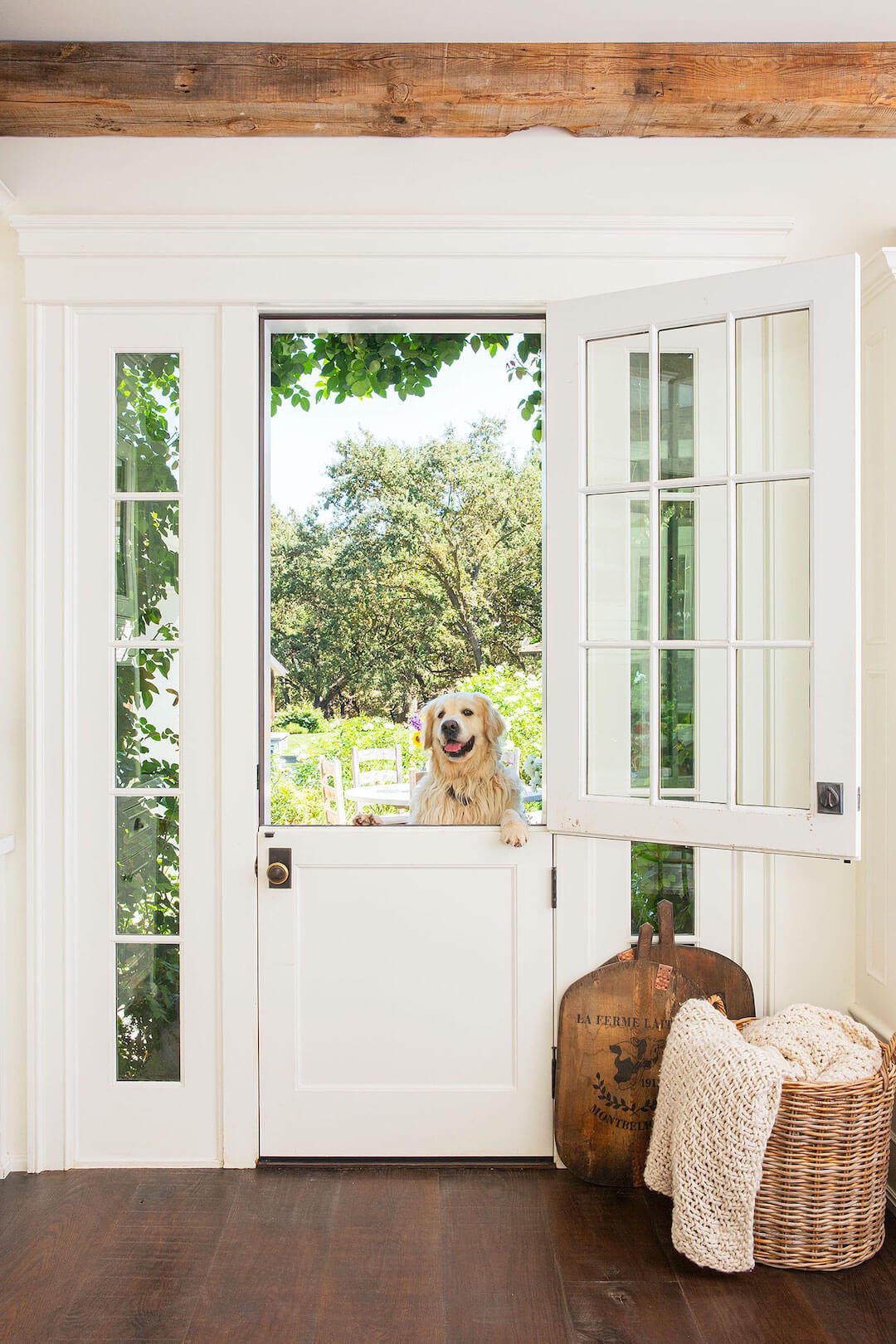 Photo by Bret Gum
When your goal is to make your farmhouse safe and comfortable for your beloved four-legged friends, a little planning can go a long way! For most pet owners keeping their furballs happy and healthy is a priority.
If you need help to make your home both stylish and pet-proof, here are five proven ways to your your home pet friendly without ditching your décor!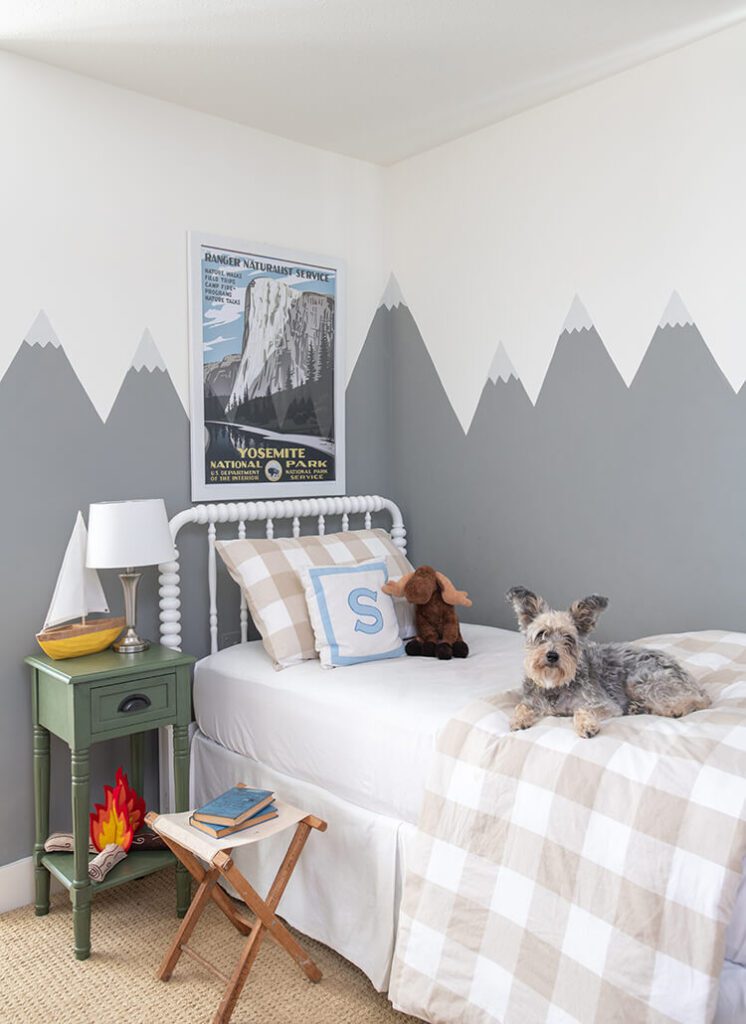 Go With Pet-Friendly Furniture
If you share your couches and chairs with your furry companions, you need to be smart when purchasing furniture. If you want to adorn your home with upholstered or slipcovered items, it's important to choose a durable fabric that doesn't show dirt.
And it should be stain-resistant too! Silk, velvets, and tweed are vulnerable to stains and scratches, so you can count them out. On the other hand, microfiber is easy to clean and will make your home pet friendly.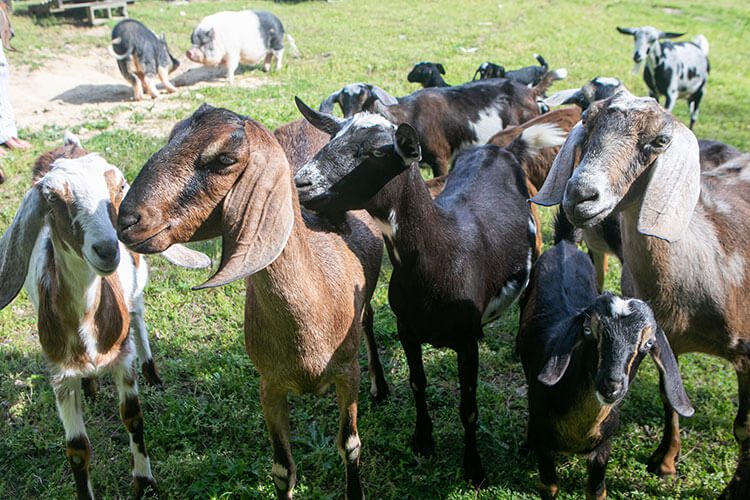 2. Pet-Proof Your Lawn
If you have a dog, he or she can inflict noticeable wear and tear on your lawn. If you are one of the animal-loving homeowners that aim for an impeccable, green yard, there's still hope! Even with active pets, installing artificial grass will enable you to have a beautiful, lush green lawn and keep your home pet friendly.
And as a bonus, artificial grass is easy to maintain, consistent in size, shape and color, and reduces the number of bugs and pests that invade your yard.
3. Ceramic Tile or Laminate Floor
When choosing flooring materials, prioritize those that will require less work. While we all love hardwood floors, laminate floors are also a great option, especially for lightweight dogs. In high traffic areas like the kitchen, mudroom and bathrooms, consider ceramic tile, as it's highly resistant to stains and scratches.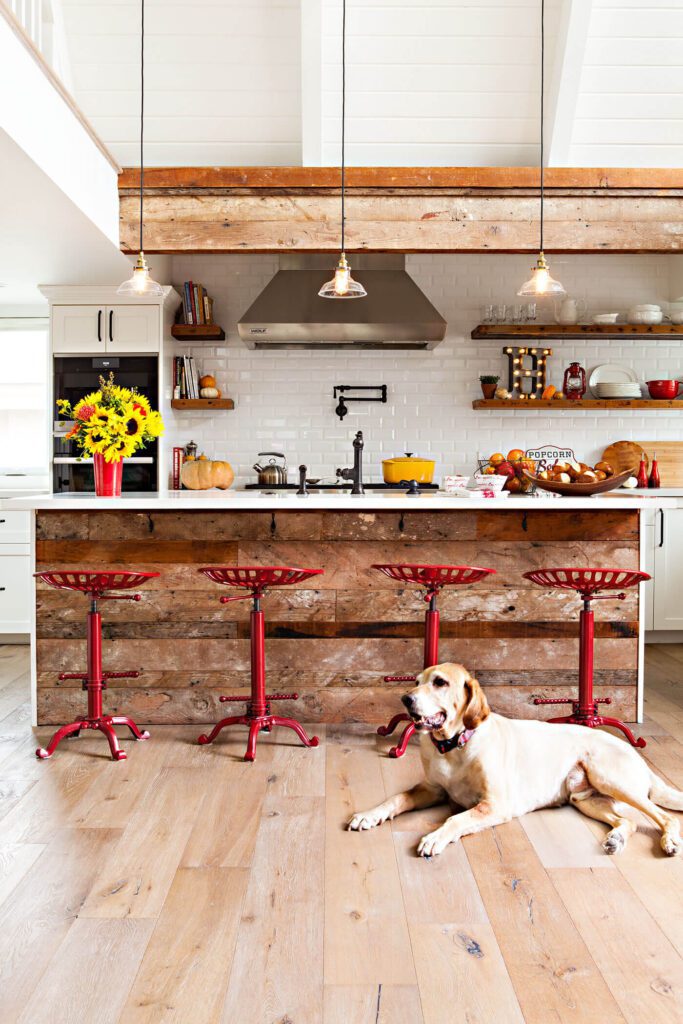 Either way, both of these options provide durability and easy maintenance to make your home pet friendly.
But what about floor rugs and carpet? These aren't the most pet-friendly options, but if you decide to use them, stick to the washable ones in a color that matches your pet's hair (it will mask it). Bear in mind that patterned and darker rugs hide stains better!
4. Greenery in Your Pet Friendly Home
Indoor plants are a great way to embrace the natural world and beautify your home. Pet owners will be glad to know that you can make your home pet-friendly without giving up green décor for the sake of your four-legged friends!
If you want to dress up your space with greenery, opt for plants like succulents and parlor palms that are safe for your pets. This way, you'll no longer have to choose between your fuzzy companions and your home garden. Faux plants are a good option too, especially if you don't have a green thumb or your favorite house plants are finicky (hello, fiddle leaf fig).
5. A Space of Their Own
To keep your kittens and pups out of harm's way and out of the spaces they don't belong, set up their own space. Make it a hazard-free zone, equipped with a cozy bed, safe toys and a water source. A mudroom is a great choice to create a designated pet area and optimize your farmhouse to be a pet friendly home.
Also, this place can help you make a clean re-entry into your home easier. Add a cat or doggy door, and they can head out whenever they want to enjoy the great outdoors!
---
Looking for more decorating ideas? Read on for advice on How to Choose Art for Your Home. Of course, don't forget to follow us on Instagram, Facebook and Pinterest to get your daily dose of farmhouse inspiration!
---