Photograph by Chad Mellon; home of Anelise Ochoa of Fiddle Leaf Fig Interiors
Learning to choose floor tile will give you a lot of freedom to transform your space. In our first house, we were afraid to even try tiling our floors, so we used peel-and-stick vinyl tiles instead. In hindsight, we would've gotten a much more professional result if we'd taken the plunge into the real thing.
Updating the floors in your bathroom, laundry room or even kitchen can make it look like you renovated your entire house. I know you can do this. Dive in, learn to tile and enjoy the transformation!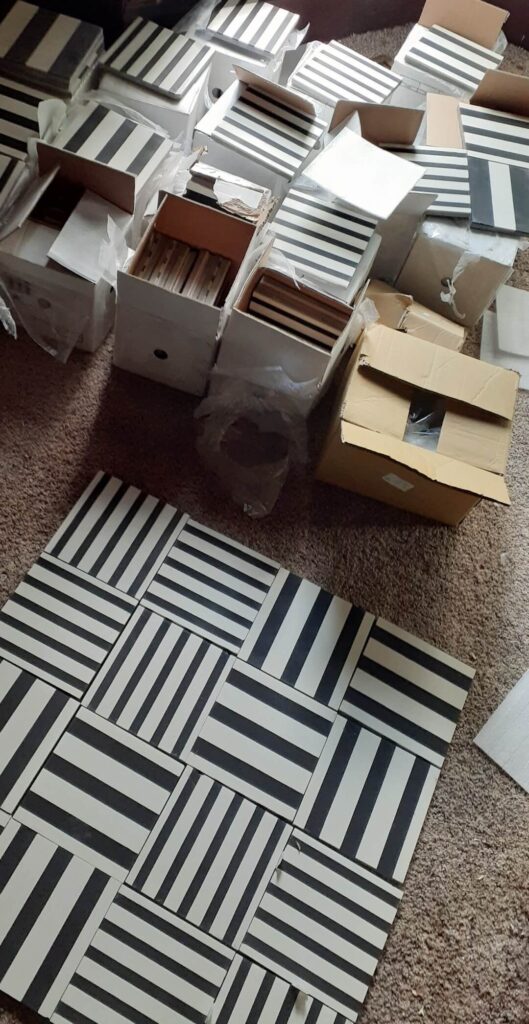 Choose Floor Tile
Choosing the tile is probably harder than installing it, because you want to find something you'll like long-term. Look for inspiration pictures of what you like. Decide if you want the tile to be the focal point or the background. If you have another focal point in the room already, the tile can be the background.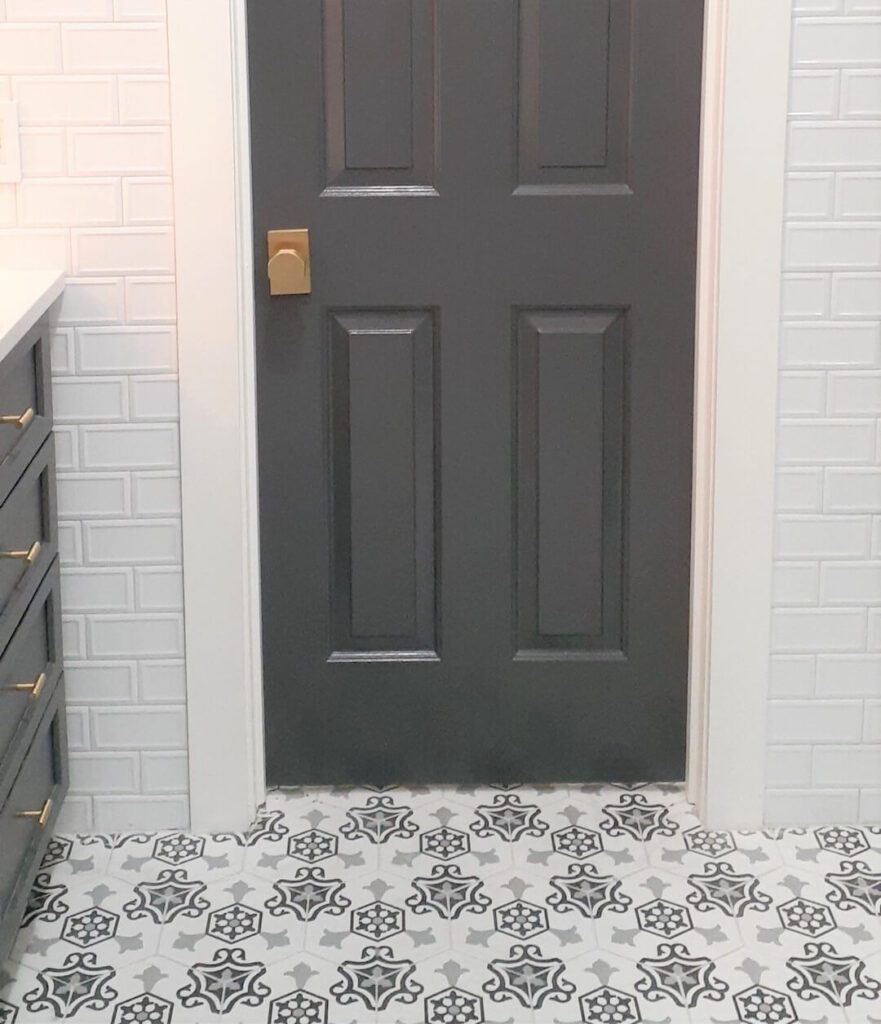 Option 1: Go With A Bold, Patterned Tile
You can choose floor tile that's a bold pattern for a "wow factor" in the room. I love patterned tile. It's playful and interesting.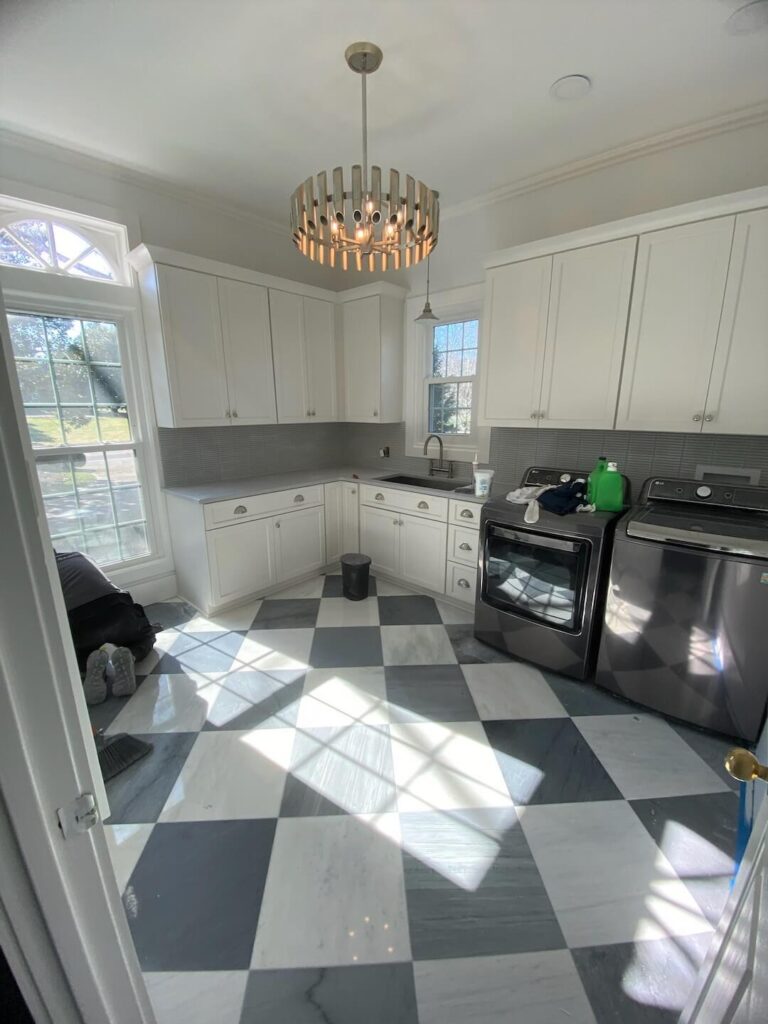 Option 2: Go with an Interesting Layout
A unique layout or pattern is another great way to make ordinary tile look a lot higher-end. A checkerboard floor is one of my favorite ways to add style to a room. And, you can choose floor tile that's budget-friendly and easy to install.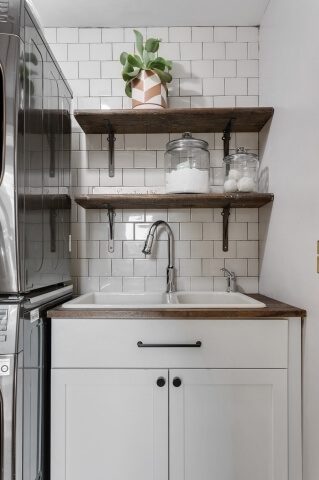 Option 3: Go with a Subtle Backdrop
Another great option is to choose floor tile that will be a subtle backdrop to the space, like I did with the laundry room in the picture above. I chose a variation of a subway tile shape but laid it in the typical subway-tile pattern.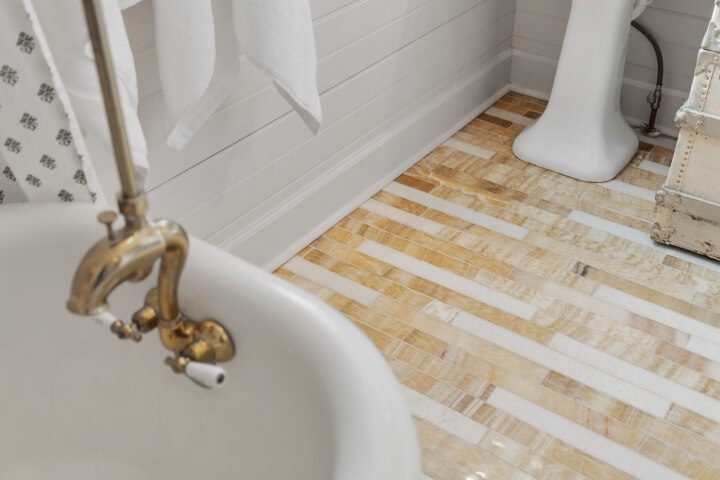 When Not to DIY a Tile Floor
One option I don't recommend is DIYing expensive tile. In my real life as a kitchen designer, I've had people spend a fortune on their kitchen and try to save money by laying the tile themselves. Once, it came out with wavy lines and a major lean to the right.
If you're going to invest in fancy tile, invest in a good installer as well. It's a huge waste to have to rip out fancy tile and start over. It's even worse to live with a bad install of beautiful tile and be reminded of it every day.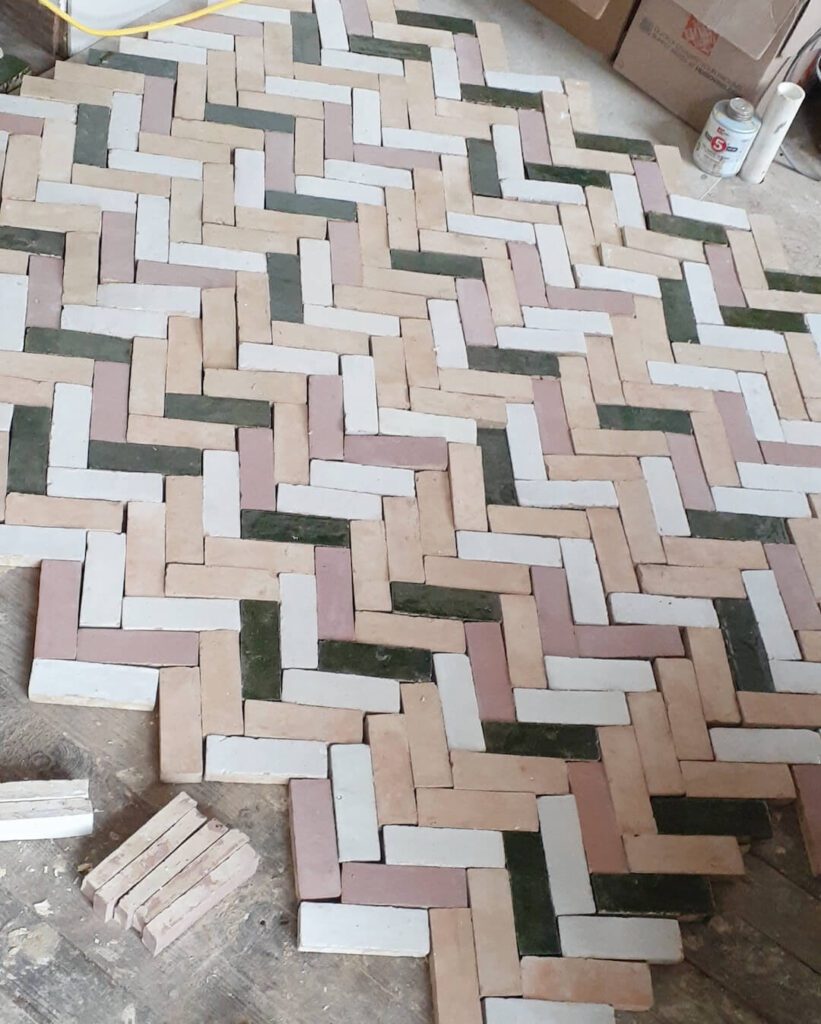 What I Chose for Our House
To choose floor tile at our country house, I went with handmade zellige tiles. I love things that are a little quirky, so I chose a design with some colors that were interesting together.
I chose a herringbone pattern with random colors. This made for a very difficult install, thanks to the irregularly-shaped tiles, the herringbone pattern and making sure the colors looked "random" enough. I love the result, but the install was pain-staking and miserable. Not for me, exactly, since I was just supervising. But, I did have to stand there and make sure the colors went in the right place.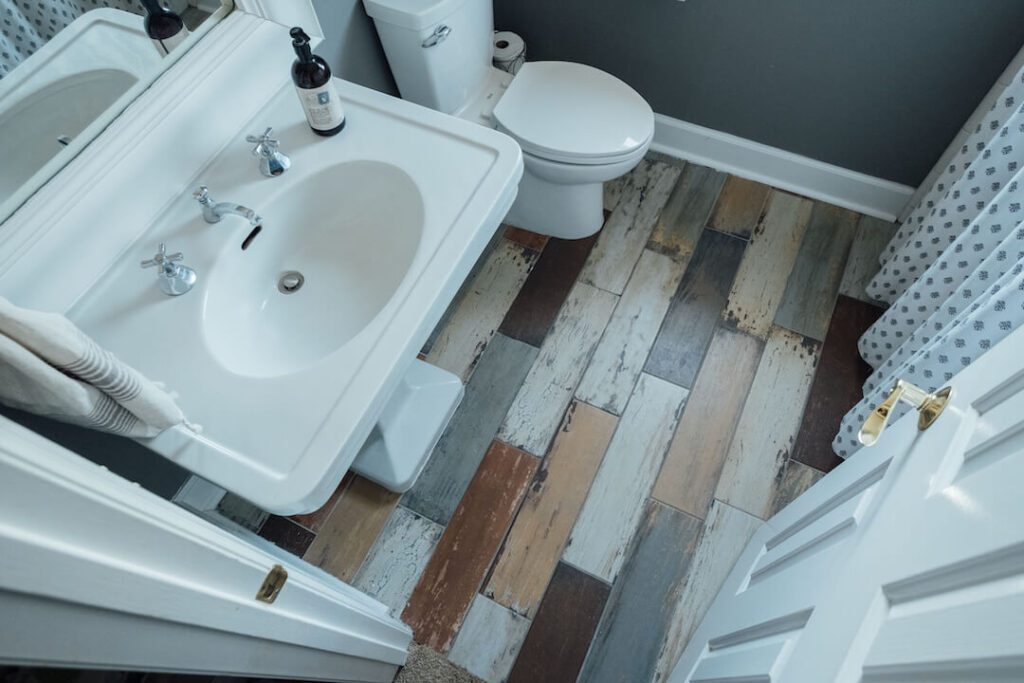 Tips for DIYing a Tile Floor
If you are DIYing after you choose floor tile, my advice is to focus on easy-to-install tile or you might get discouraged and give up. There are lots of options that come on mesh sheets, making installation quick and easy. You can also choose floor tile that's larger and will go down quickly. But make sure to figure out the pattern ahead of time so it looks like how you want it. If it's supposed to look randomly-laid (like the ceramic wood-look tile), make sure it does or the result will be cringe-worthy.
If your bathrooms could use updating, don't be afraid to tile the floors! It's simple and worth it. You can also use this logic on someone else if you need to encourage them to do the tiling. However you get it done, it's a great way to update your space without a lot of construction.
---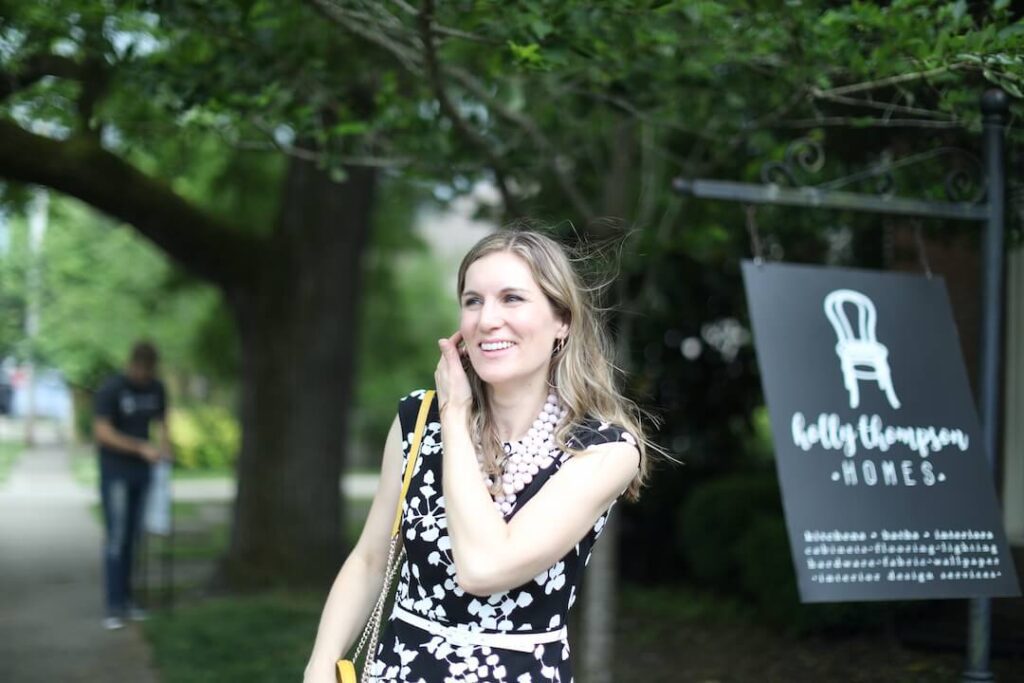 Holly Thompson is the lead interior designer at Holly Thompson Homes in Franklin, TN. She loves making houses the best version of themselves. She is married to Dave, who is a contractor, realtor, and often works as her project manager. They own a fixer upper in the country, plus three kids and three cats. In her free time, Holly is working on her master's degree in Interior Design and writes articles for American Farmhouse Style. In the rest of her free time, you'll find her antiquing at estate sales, flea markets, and shops. All of those times involve coffee, to which Holly attributes her success in staying awake.
---
For more of Holly's DIY wisdom, don't miss Should You Do a DIY Remodel? and How to Get Faux Marble Countertops. Of course, don't forget to follow us on Instagram, Facebook and Pinterest to get your daily dose of farmhouse inspiration!