Tour a Global Farmhouse Style Home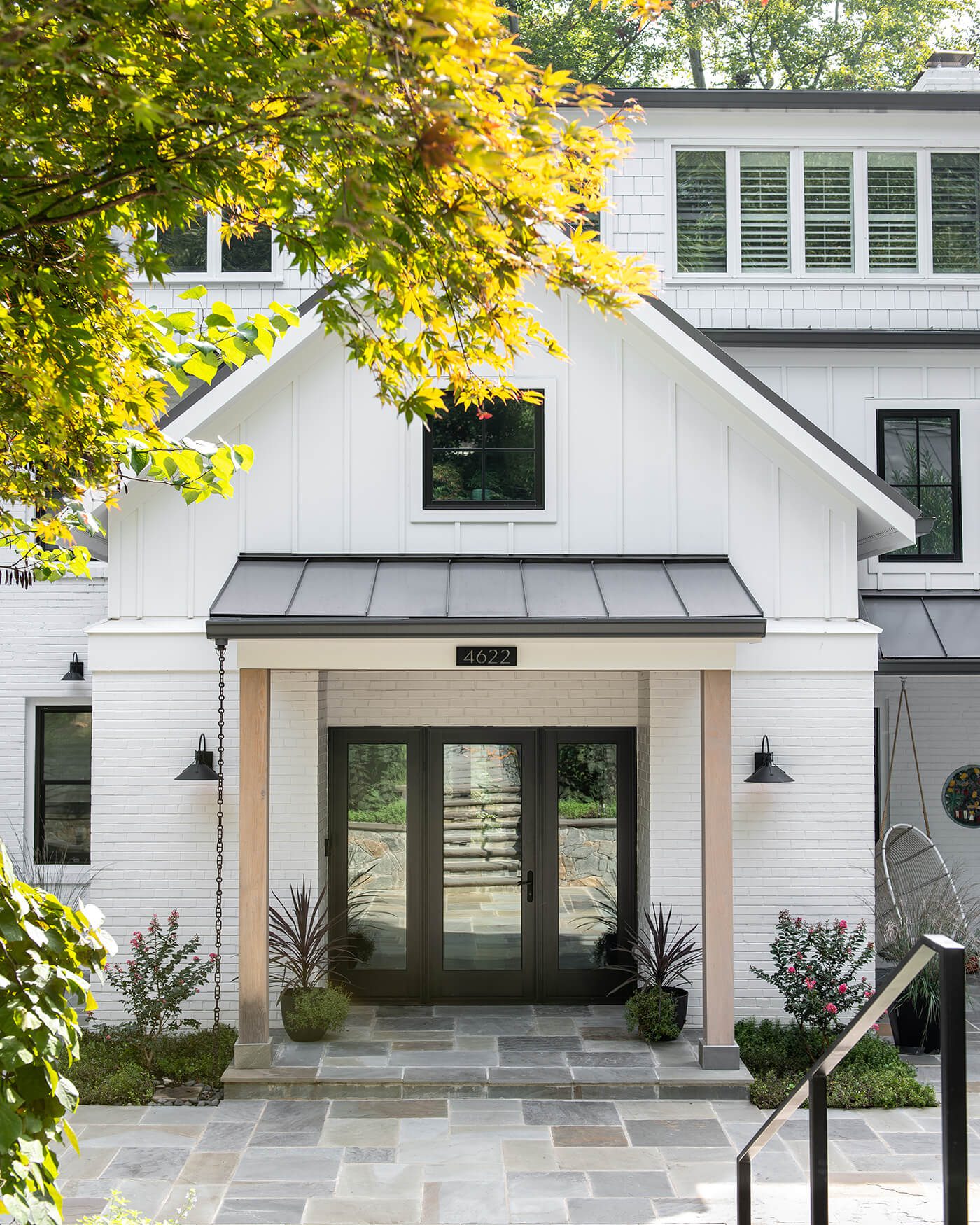 This abode combines global designs with a cozy farmhouse feel.
Farmhouse style is an aesthetic that can easily combine with many other looks. For a great example of this, look no further than this global farmhouse style home. The house sits in the Forest Hills neighborhood of Washington, D.C and underwent a whole-home renovation with help from MV Architects and builder MK Development. The home's overall charm changed to bridge global designs with the welcoming vibe of farmhouse style.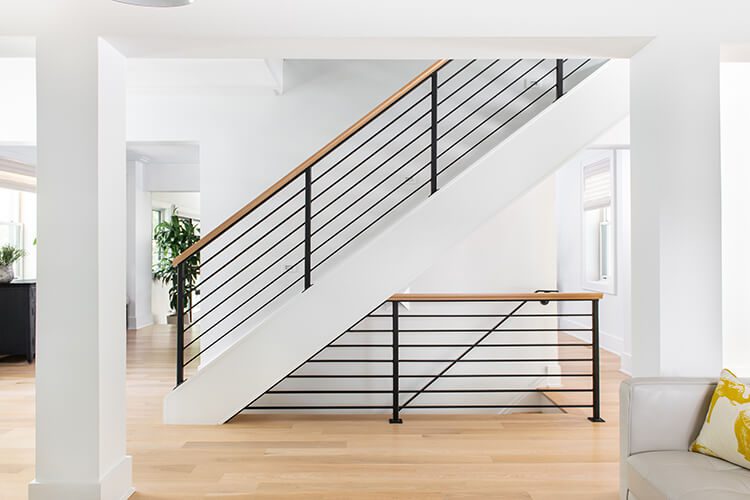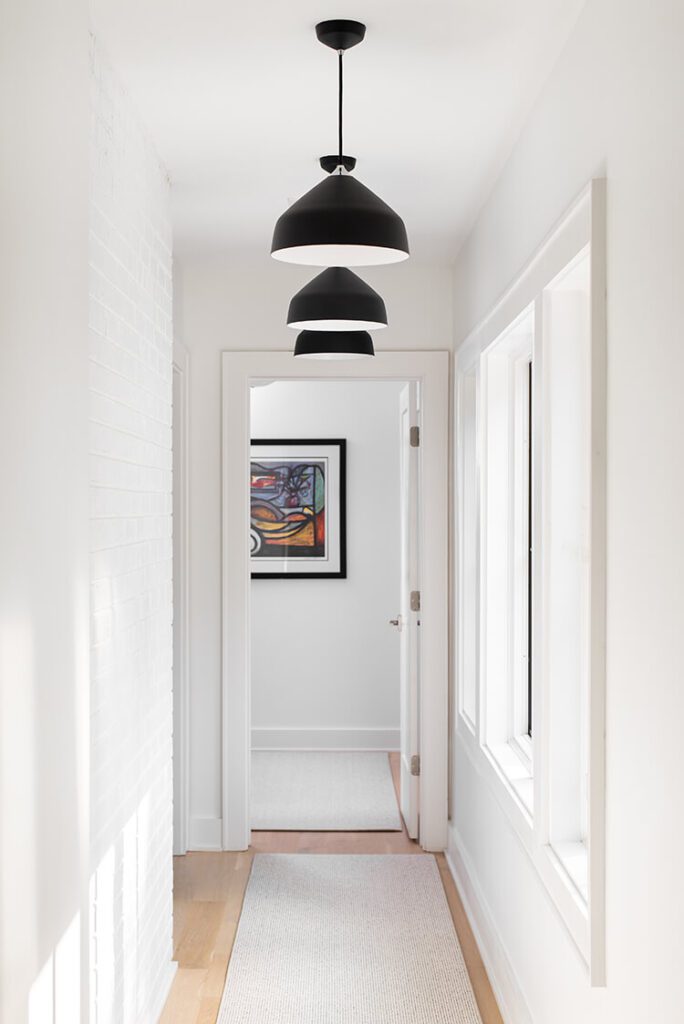 Global Influences
Cozy spaces host the homeowner's preference for global designs, creating a unique global farmhouse style. "Accomplished interior designer, Grace Gottlieb, skillfully infused the homeowner's collection of Afro-Cuban art and furnishings throughout the home to give a global look or feel," says architect Michelle Vassallo of MV Architects. In fact, in the living room, the crisp white paint of the farmhouse style walls is juxtaposed with the Afro-Cuban artwork adorning them. Nearby the prints on the throw pillows reflect Afro-Cuban as well.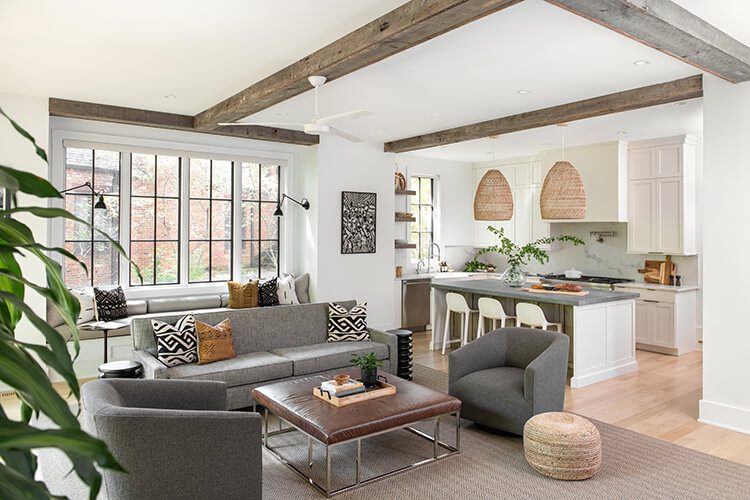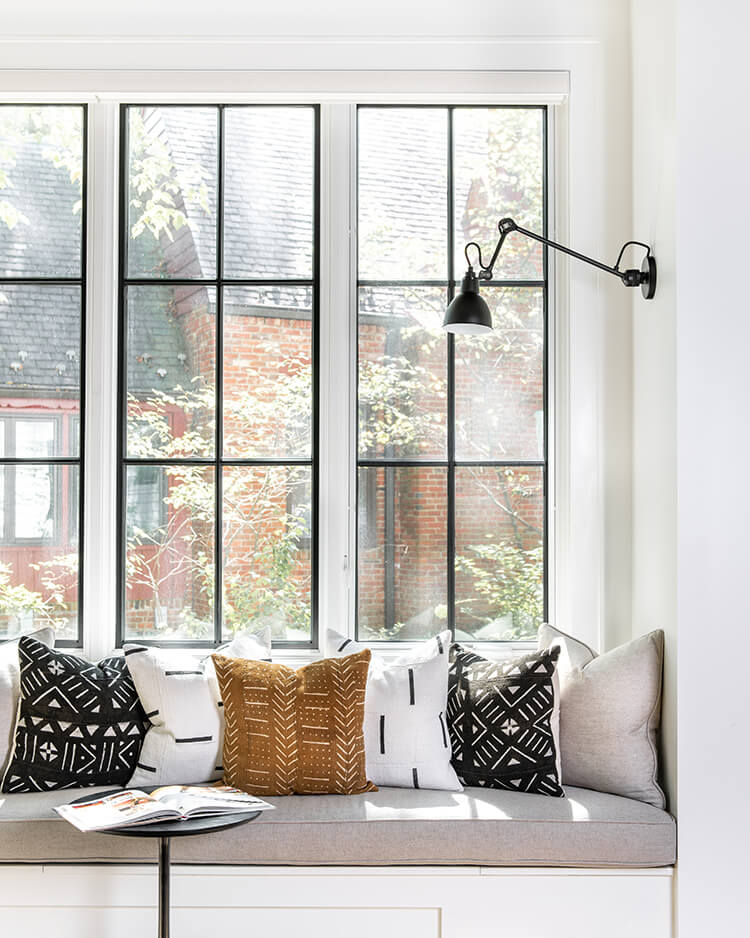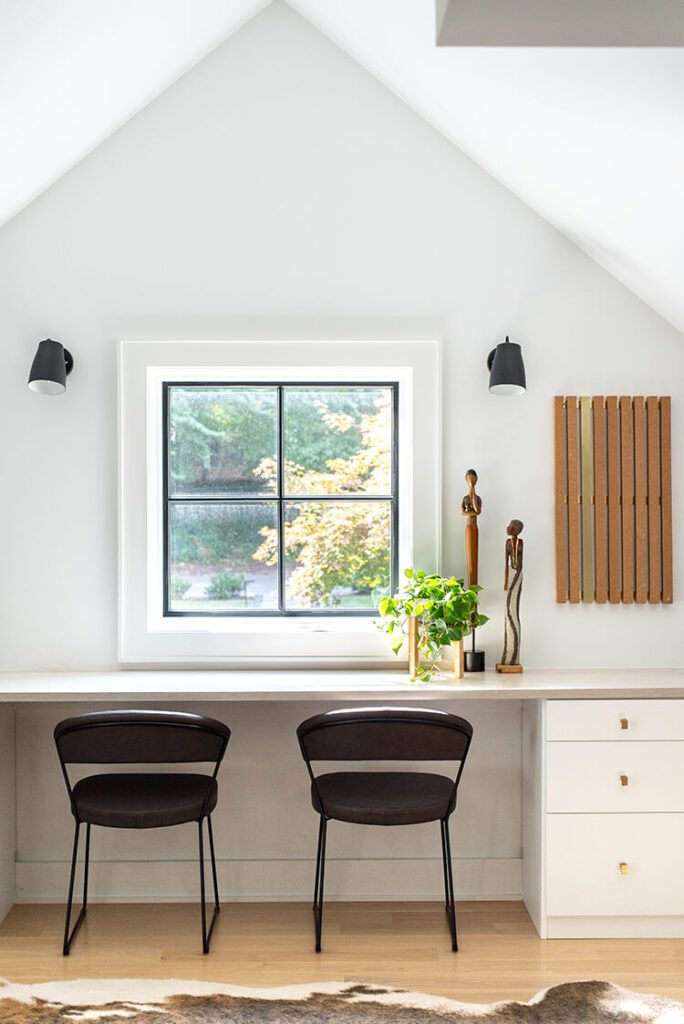 Modern Farmhouse Touches
Yet several features of this global farmhouse style ensure the look overwhelmingly embraces farmhouse vibes. "We took the warm, comfortable farmhouse design and added modern touches throughout the home," says Michelle. "This includes a neutral color palette, clean lines and stainless-steel appliances," she says.
Similarly, the fireplace includes other classic farmhouse accents like large format tiles evocative of the farmhouse look. Concrete countertops on the kitchen island, large windows and doors, and the metal stair railing are some other great features that lean more modern farmhouse.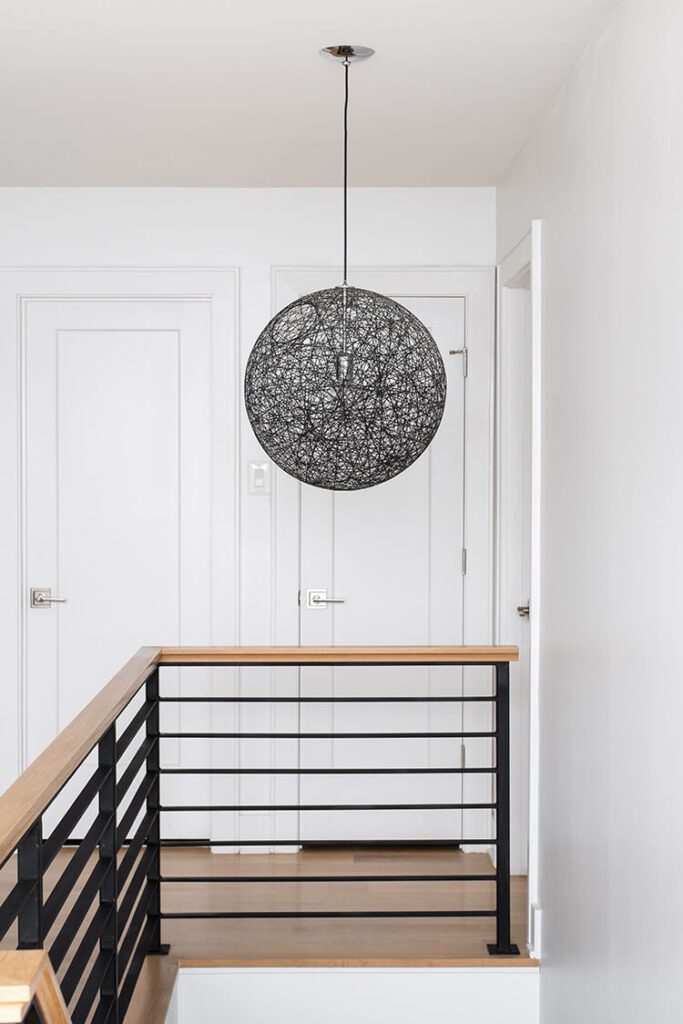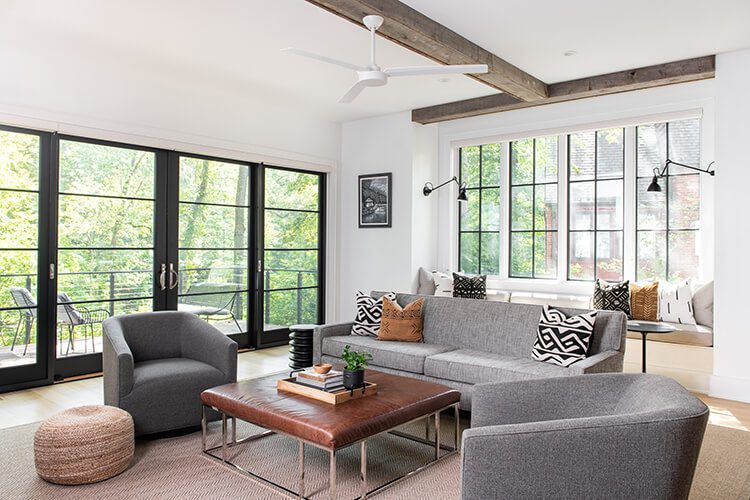 A Beautiful Blend
The home strikes a stunning balance seen in many modern farmhouses. The home pairs dark accents with lighter motifs, a combo embraced by many modern farmhouse style homes. So it makes sense for a global farmhouse style abode to do the same. Dark metal in the stair railing juxtaposes with lighter pieces like the aged wood in the ceiling beams or the basket-like light fixtures.
"If everything in a room is the same color, style or texture," says Michelle, "it feels bland and falls flat." But mixing light and dark elements like the dark metal in the stair railing with the white oak floors allows the viewer's eye to move throughout the space, she says. "It's all about balance."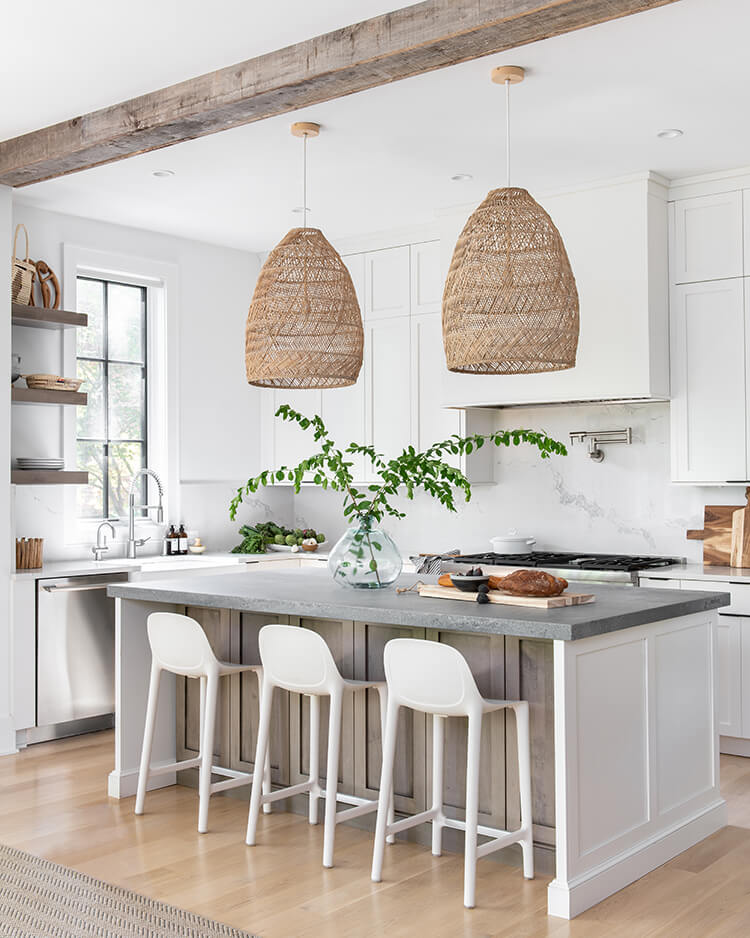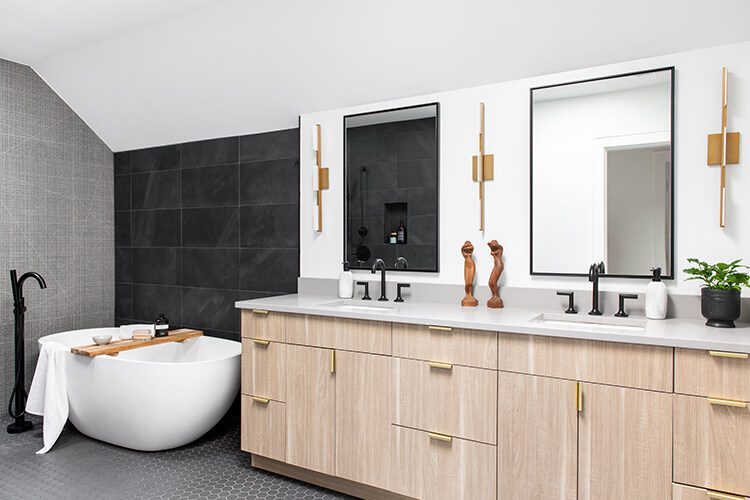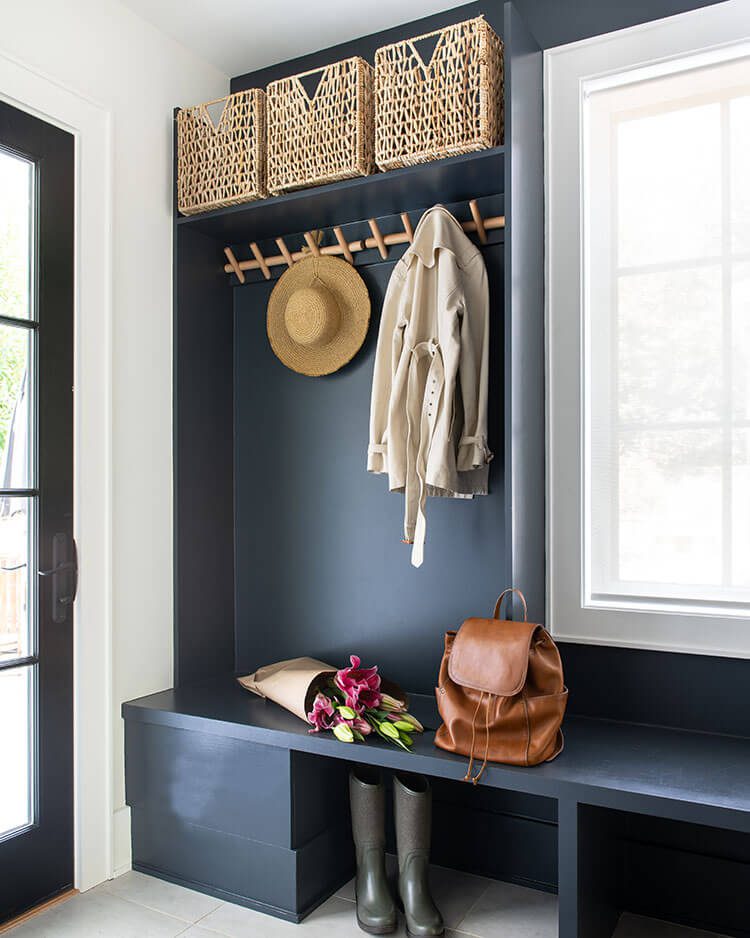 ---
Ready to view explore more home tours? Try this California home with DIY renovations. Of course, don't forget to follow us on Instagram, Facebook, and Pinterest to get your daily dose of farmhouse inspiration!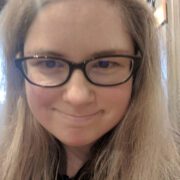 Michelle Mastro
Michelle Mastro is a freelance writer and editor. She covers lifestyle, parenting, travel, food, and health/wellness topics for magazines (and their websites). She especially loves writing about homes and has a deep affection for farmhouses of all kinds. She is currently based in the Midwest but loves to travel as much as she can. You can follow her on Twitter, LinkedIn, and Instagram.