Insider Flea Market Shopping Tips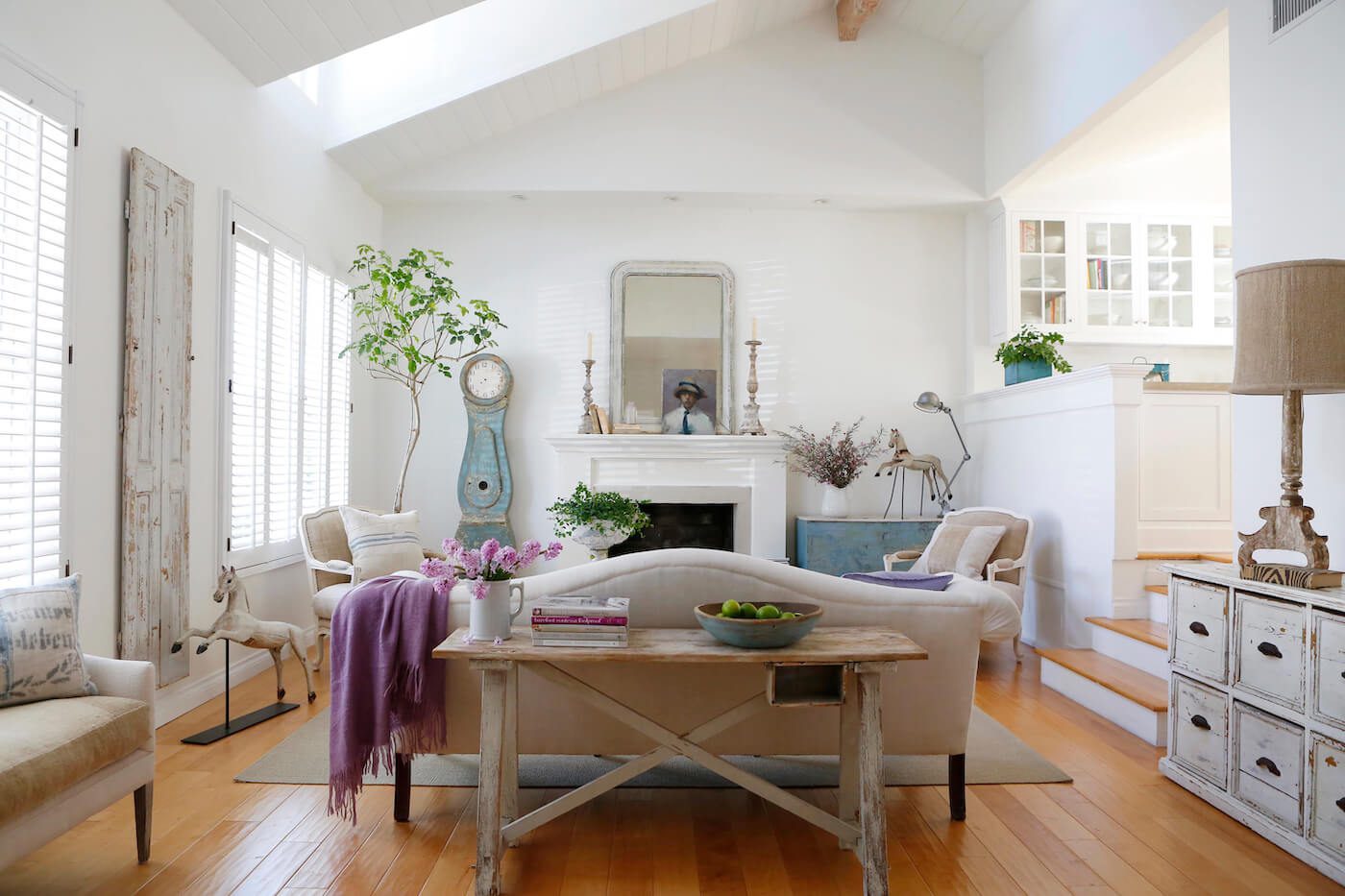 Ready for flea market shopping tips from an inside expert? Scouring flea markets, estate sales and antiques shows is more than just a job for antiques dealer Sandra Linderman. "It's a passion," she says. She's fortunate to live near many options in California, but flea markets and antiques malls are located across the country.
Flea markets are a dependable place to find vintage textiles, old books, ironstone bowls and art-related items. If you're wanting to hunt for your own antique treasures, Sandra shares her top 8 tips for staying comfortable and scoring the best deals.
(For the whole tour of Sandra's house, check out our August/September 2020 issue!)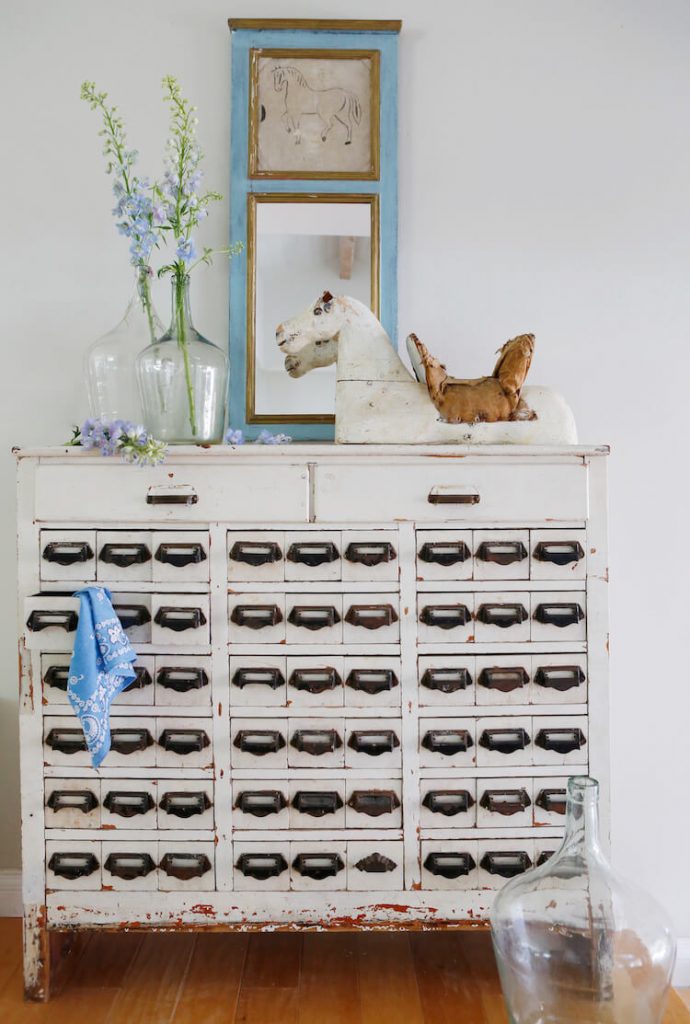 1. Arrive Early
Flea markets are often more crowded later in the day, so the best finds are available early. "The early bird gets the worm," says Sandra. She's usually finished with her flea market visit before things get too busy.
2. Bring a Flashlight
If you take Sandra's first flea market shopping tip to heart and plan to arrive early, you may also be there before the sun is up. Bring a flashlight so you don't have trouble seeing the items. You want to be able to gauge their quality.
3. Wear Comfortable Shoes
Sandra says she walks 4.5 miles when she visits the Rose Bowl Flea Market. "It's a lot of good exercise too while we're at it," she says. But for that much walking, you'll want to take these flea market shopping tips and wear good walking shoes.
4. Walk the Area Twice
This allows you to gauge what's available at the whole show. Sandra says she goes past all the vendors once quickly, then makes another pass to take another look at items that were interesting.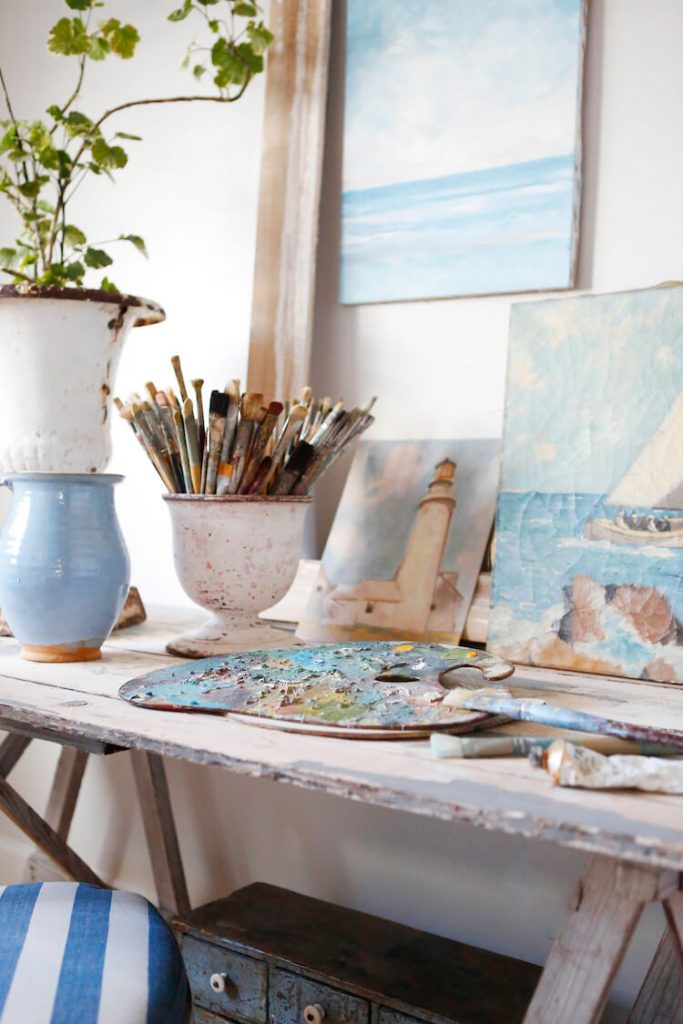 5. Bring a Cart
This way, you can carry multiple items easily. Bring a cart to transport the items you've purchased. With so much walking, it's difficult to carry purchases.
6. Bring Cash
While most of us use plastic these days, take these flea market shopping tips and bring cash. It's easier to negotiate. But remember that the vendors work hard to find items. So also be considerate of not bargaining too low.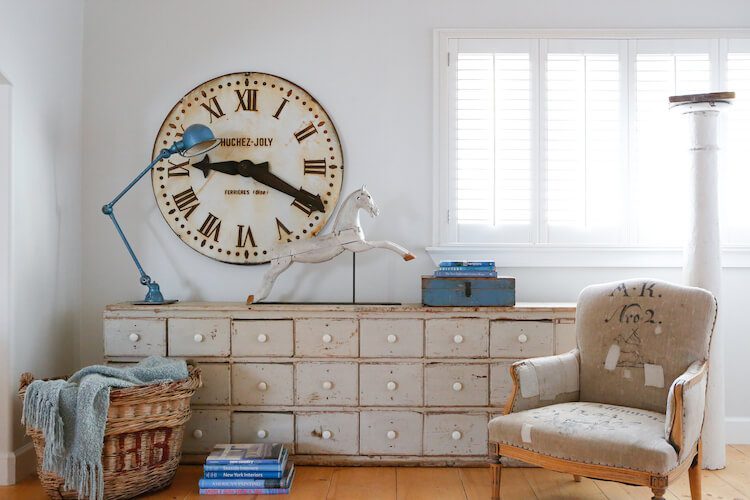 7. Make Friends
When possible, get to know the vendors. Buying from certain booths with frequency builds trust. Those vendors can also keep an eye out for specific items and make suggestions. Some vendors will be willing to hold items for customers they know.
8. Don't Hesitate.
If you see something you love, grab it. "If you're iffy or questioning it, then it's probably better to hold off and think about it," says Sandra. "And not be too emotional."
---
Want more flea market shopping tips? Head here! Of course, don't forget to follow us on Instagram, Facebook and Pinterest to get your daily dose of farmhouse inspiration!