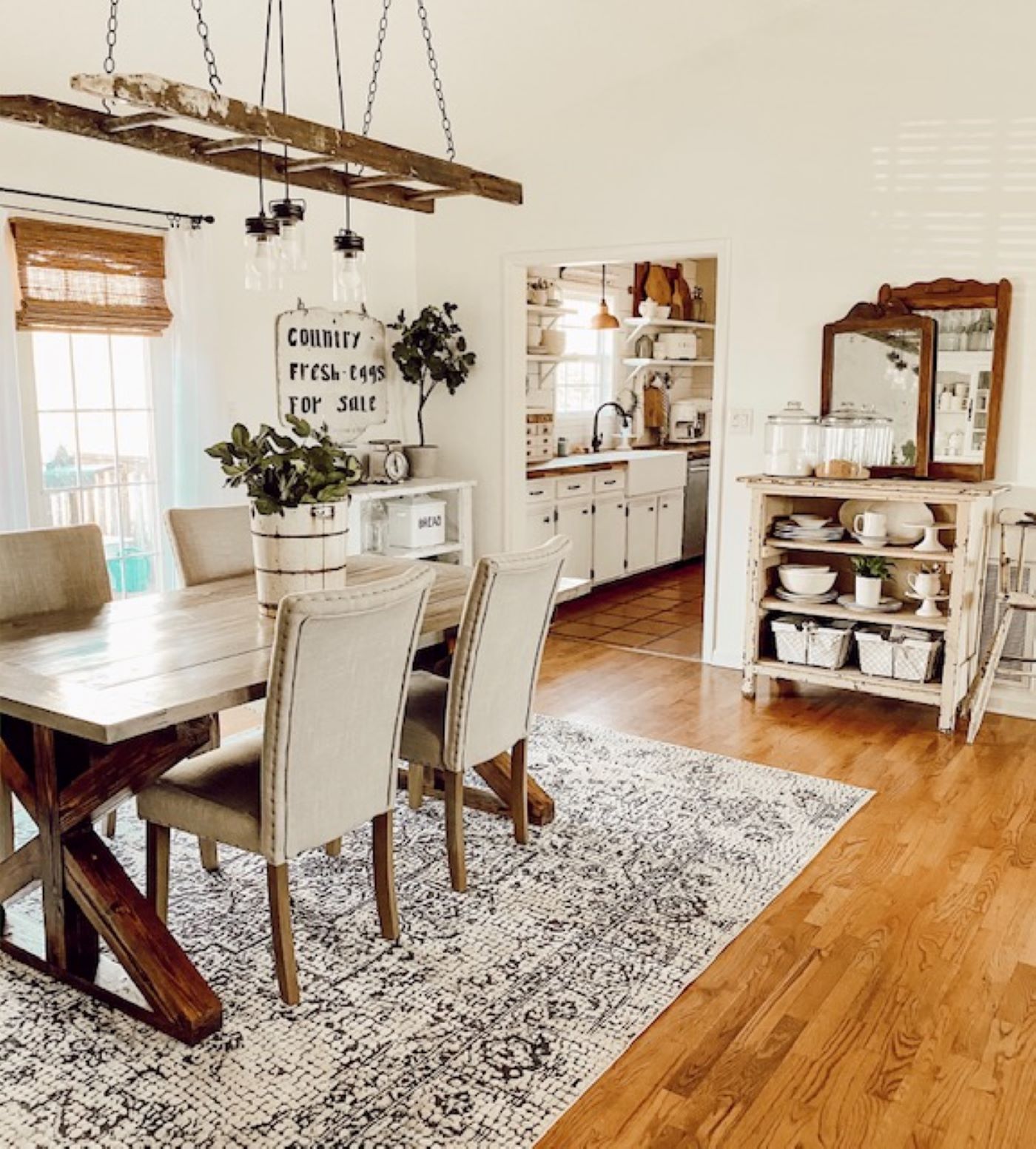 Jessica Russell of Itty Bitty Farmhouse describes her home as cozy cottage farmhouse style. "It's a farmhouse cottage, somewhere between cottage and farmhouse," she explains. "It's more of a plantation home full of vintage signs and pieces." Whatever you choose to call it, Jessica's style is a unique take on the farmhouse look, bringing in flea market pieces with sweet country feels. Step inside Jessica's gorgeous North Carolina flea market farmhouse, where most everything is either a flea market find or made by Jessica herself.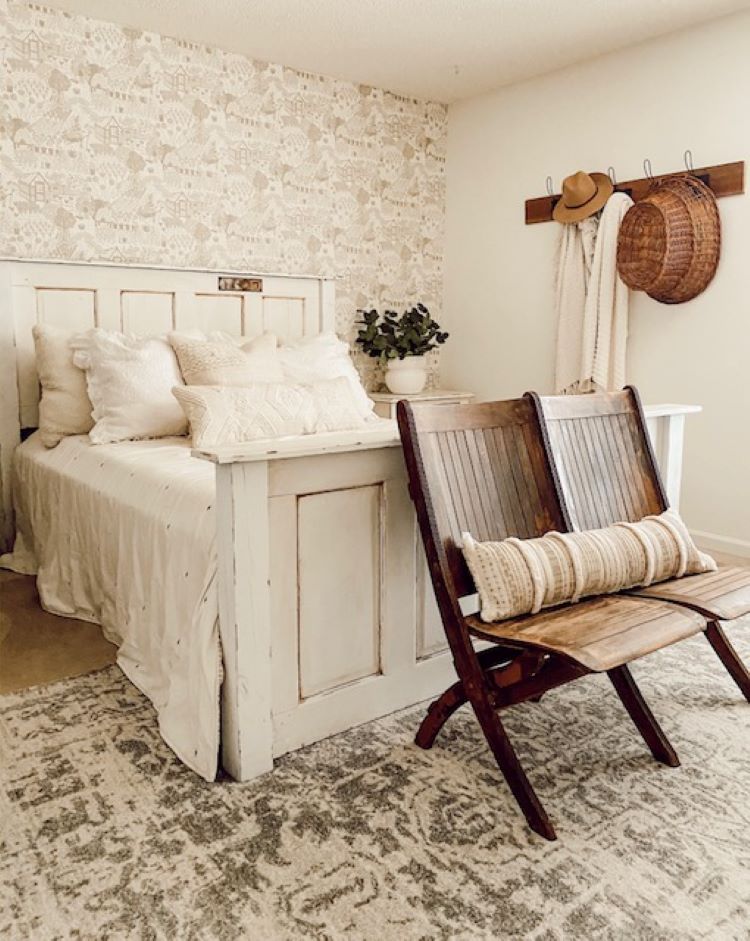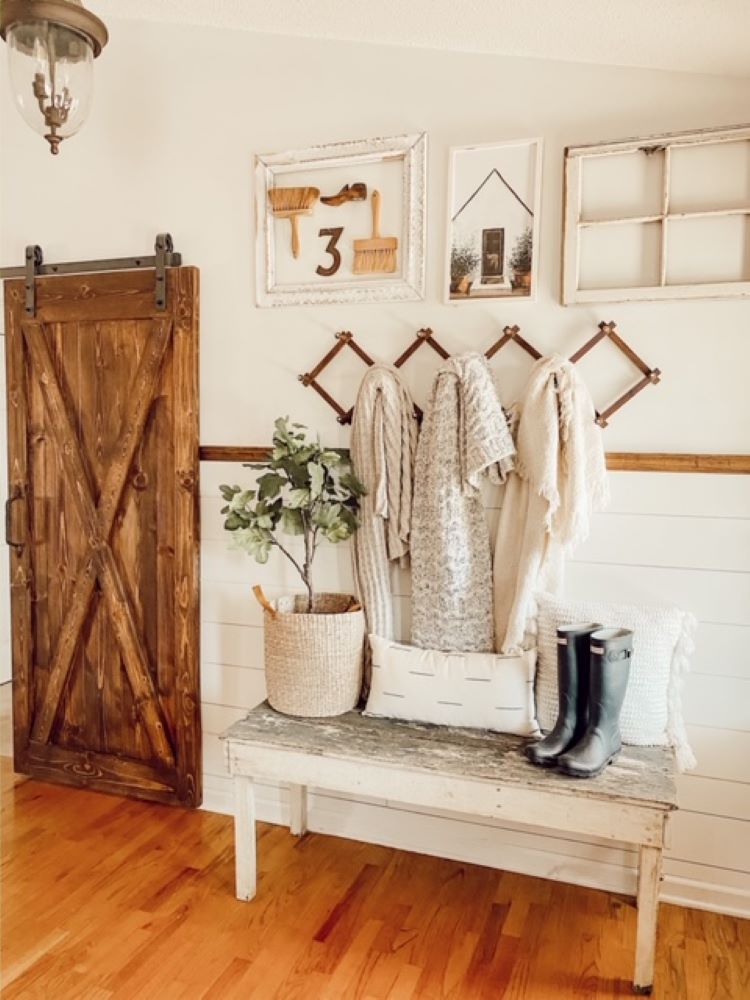 Trips to the Flea Market
Jessica's home is a tiny flea market farmhouse in North Carolina, backed up against the woods, with a large porch in front. Inside, the abode brims with rare finds from her trips to local antique shops and flea markets. "I try to bring in vintage pieces for the history behind it," she reveals. "Most of my stuff comes from places that were once homesteads or barns."
In this way, living in North Carolina has made collecting vintage décor even more effortless. It's easier to find more vintage items in a state where many families retain their historical homes and properties, she says. In fact, Jessica's favorite items were picked from local barns, making her home's farmhouse style feel authentic and lived-in, the perfect combination of antique mall and a contemporary home.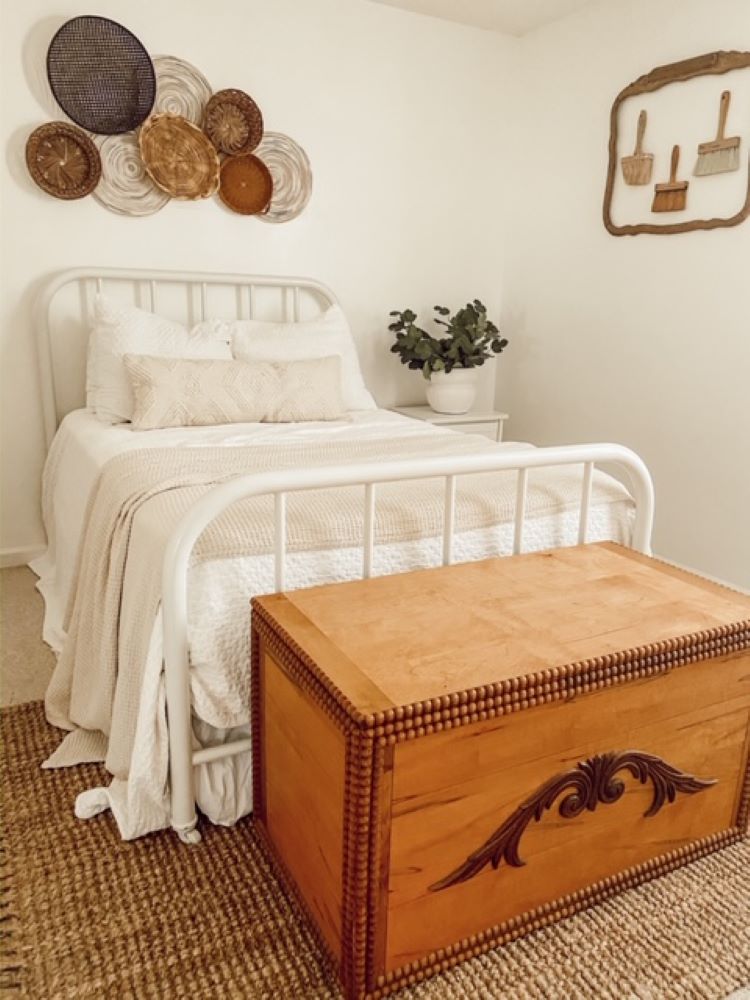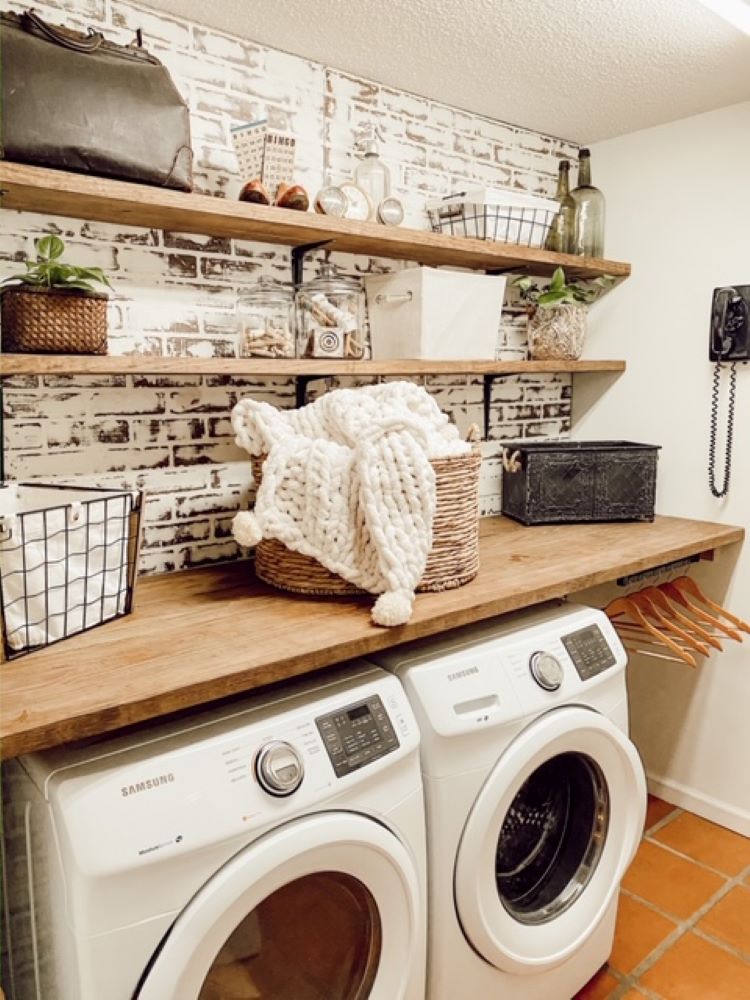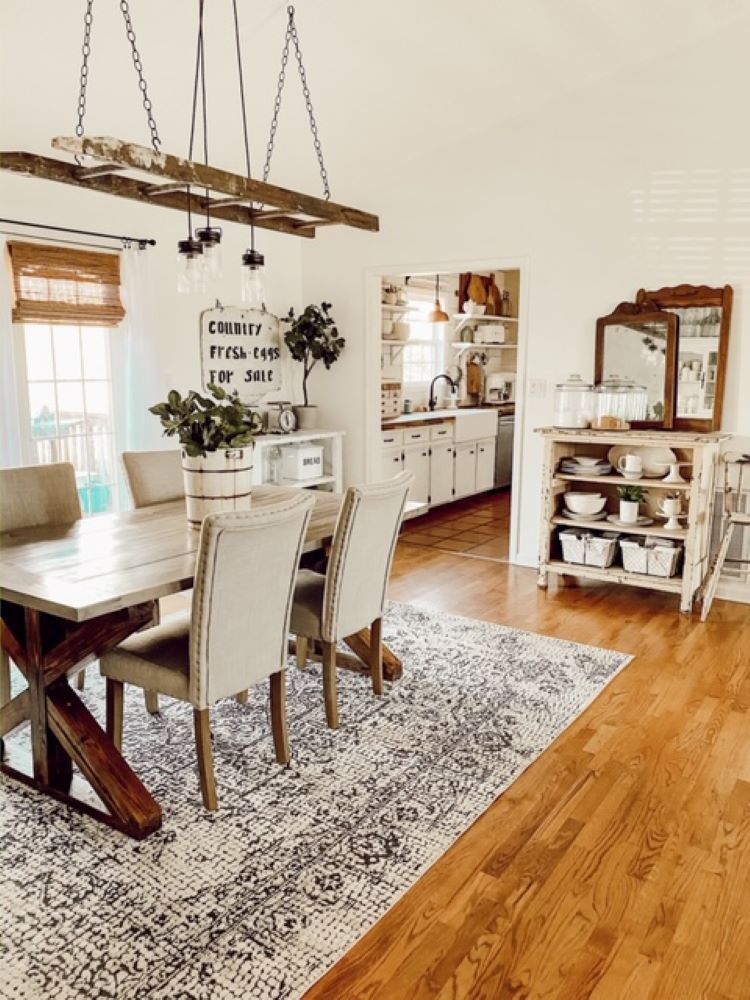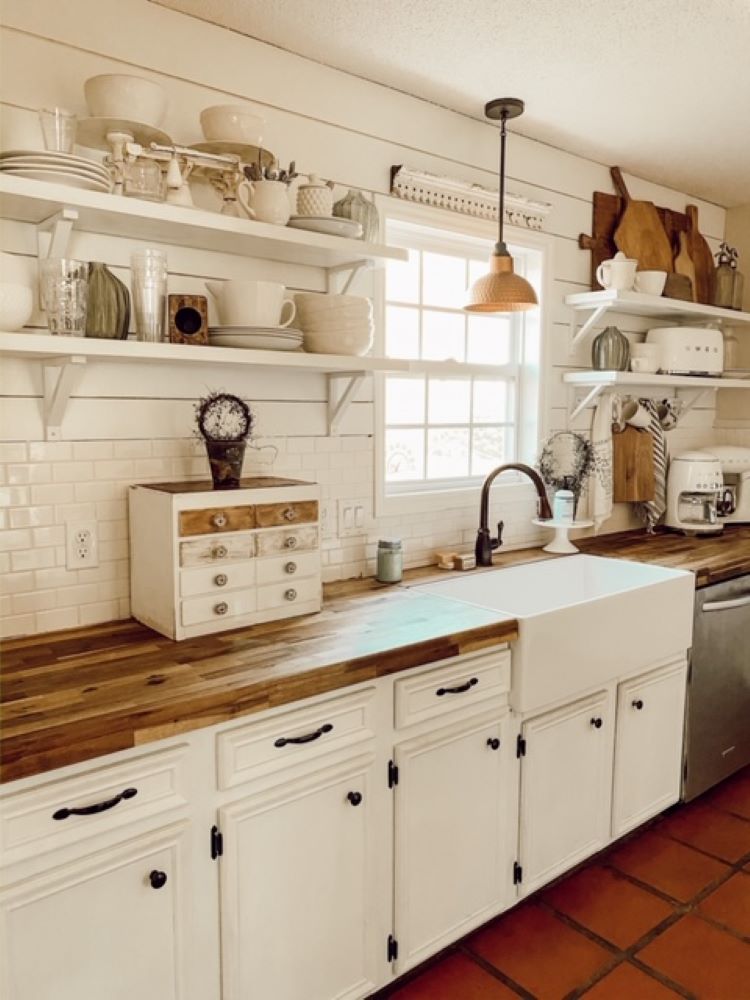 Woods and Whites
"Wood tones bring a home feel to the house," she says. Plus, they help balance the cozy vibe. To achieve this, Jessica often pairs bare wood with varying shades of white. The wood adds some warmth but also serves as a subtle contrast to the white colors featured predominately in the home. "I love creamy whites, neutrals and sometimes pops of color." In springtime, these pops of color are usually green in the shape of blooms and fresh greens from outside.
Perhaps the most interesting piece in Jessica's home is her wood chandelier above the kitchen island. "Everyone always asks me about it," she laughs. The unique item is actually a wooden painter's ladder that Jessica added to dangling lights. "I didn't just want something everyone else had," she says of her creation. "It's versatile. I can change out the lights whenever I want."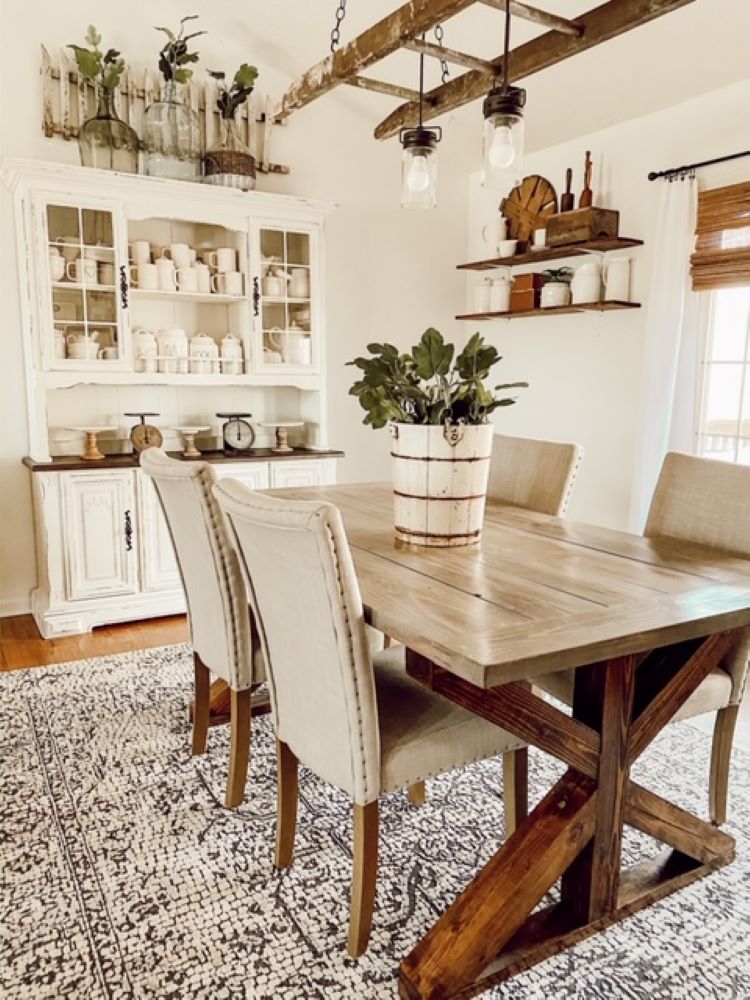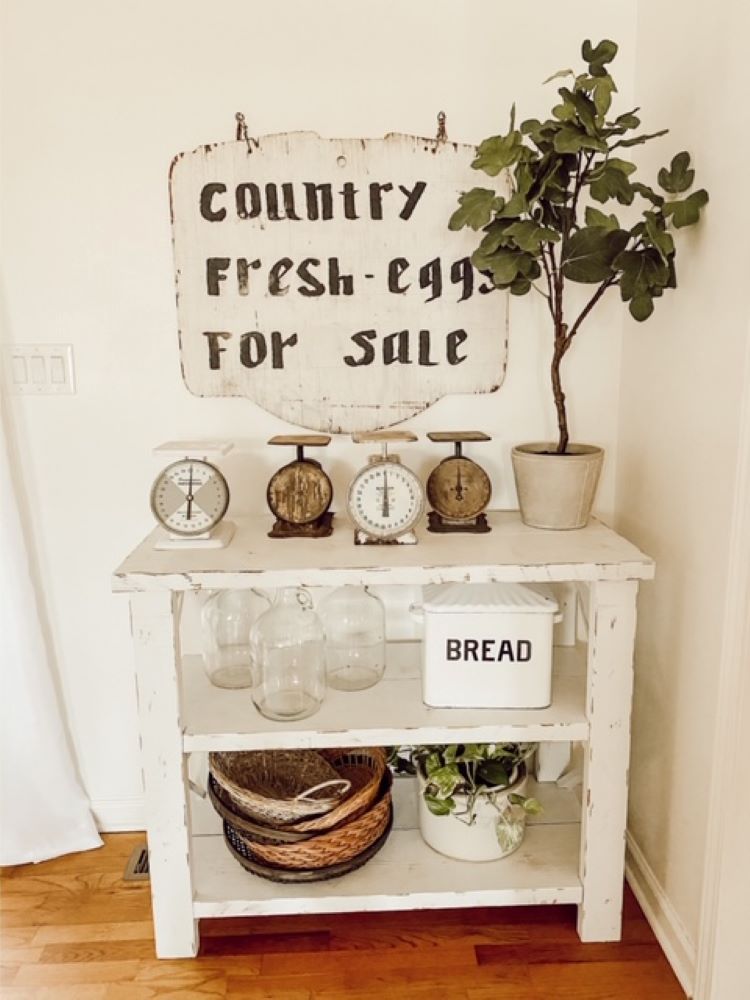 Layering Effect
Indeed, the versatility of the chandelier exemplifies Jessica's approach to her home's DIY style. Even the small spaces offer up dazzling vignettes, providing texture and layering to offset the neutral tones embraced throughout the home. Consider Jessica's paintbrush collection. "I thought why not add a frame to the brushes?" Jessica says about the origin of this piece. The frame hailed from a dresser's mirror and adds dimension and texture. Layering items together creates something new and original, just like Jessica's home.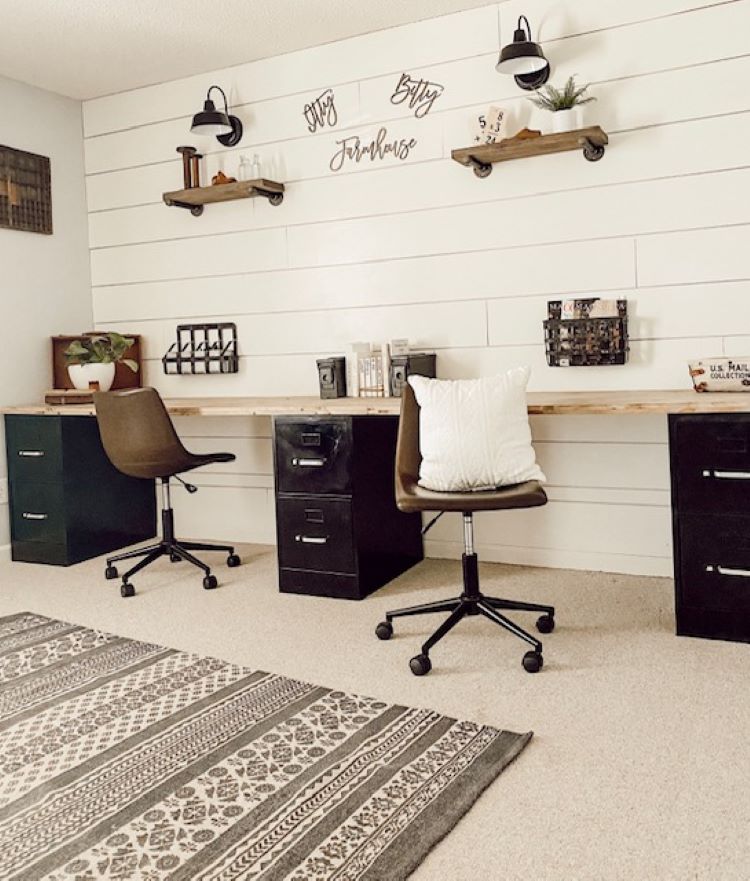 ---
Ready for your own little farmhouse? Check out this sweet Carolina farmhouse. Of course, don't forget to follow us on Instagram, Facebook and Pinterest for more daily inspiration and farmhouse style.