Image by Chad Mellon; home of Heather Tartaglia
If you aren't hiring a professional designer or architect for your room refresh or remodel, you'll have to figure out the room layout yourself. Here's how to do it.
This is part of our 7 Steps to Get Remodel Ready series! To get the full series and free printables to help you plan your room refresh, sign up here!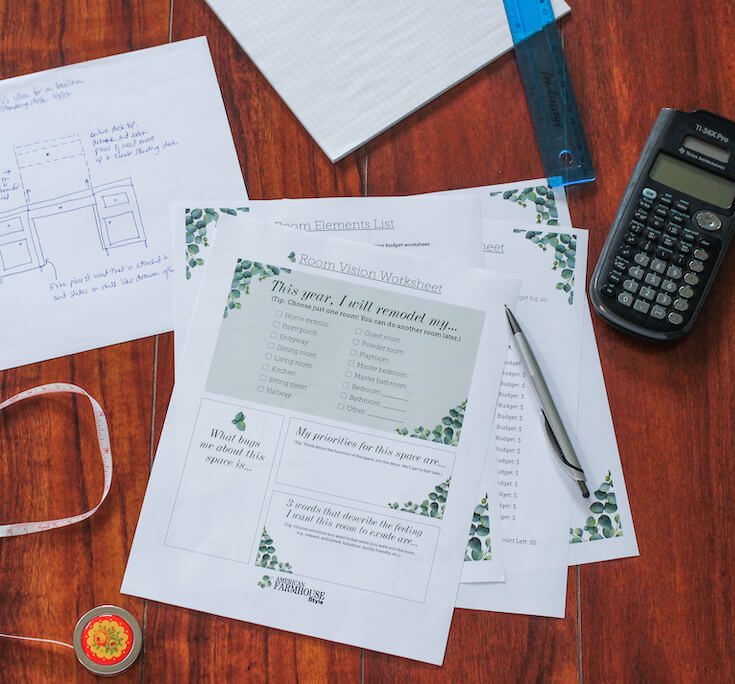 Draw the Room Layout
What You'll Need:
Tape measure
Graph paper
Ruler
Pencil
Sticky notes
Scissors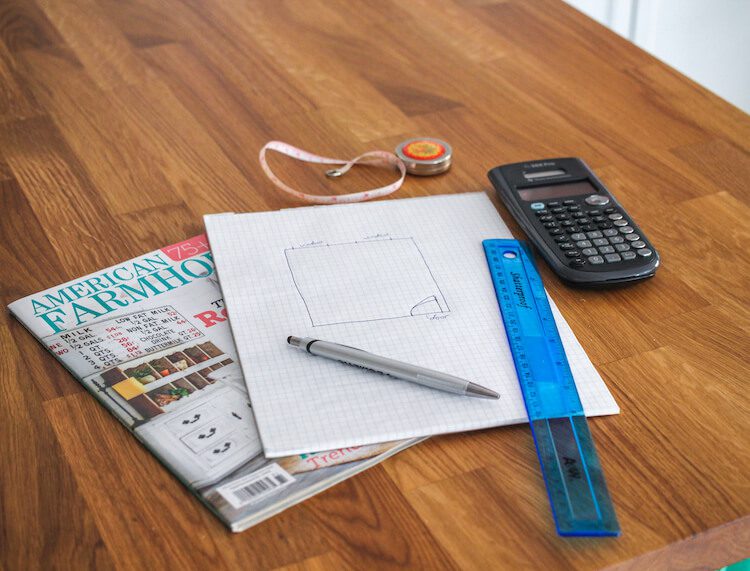 What You'll Do:
1. Take your measurements. Measure the dimensions of the room, including items like windows and doors.
2. On your graph paper, draw out the room dimensions with the ruler. Use the boxes of the graph paper as a scale. For example, every box could represent 2 or 3 inches.
3. Sketch in items like the windows and doors. For doors, make sure you include and arc for the space the door takes to open and close. This will be your base.
4. To determine the room's layout, use sticky notes to create the dimensions of pieces of furniture, such as a sofa, dining table or area rug. Use the same scale as the graph paper, but draw these furniture items on the sticky part of the sticky notes.
5. Move the furniture pieces around on your graph paper to look at the room layout and make any changes you want. Is there enough room between the furniture for people to walk through to the next room? Do you need to choose a bigger (or smaller) area rug to work with your furniture arrangement? Changes like this will make the room layout work well functionally.
6. If you need to figure out other elements, such as a gallery wall, use the same graph paper method to draw a side view of the wall in question, then put in art, furniture, etc.
---
Ready to get going? Sign up here for our email series, as well as the free printables! Of course, don't forget to follow us on Instagram, Facebook and Pinterest to get your daily dose of farmhouse inspiration!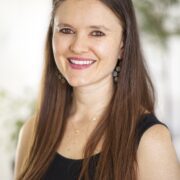 Victoria Van Vlear
Victoria is the editorial director of American Farmhouse Style. She shapes the editorial direction of the brand, both through the physical magazine and digitally on the brand's website and social media platforms. As a home décor enthusiast and DIYer herself, she knows what a little paint and patience can do for a room! Victoria is also a wife and mom to three little ones: two on earth and one in heaven. With any (not so spare) time, she devours book and dabbles in fiction writing. You can follow her on Instagram @victoriavanvlear