5 Ways to Step Up Your Backyard Design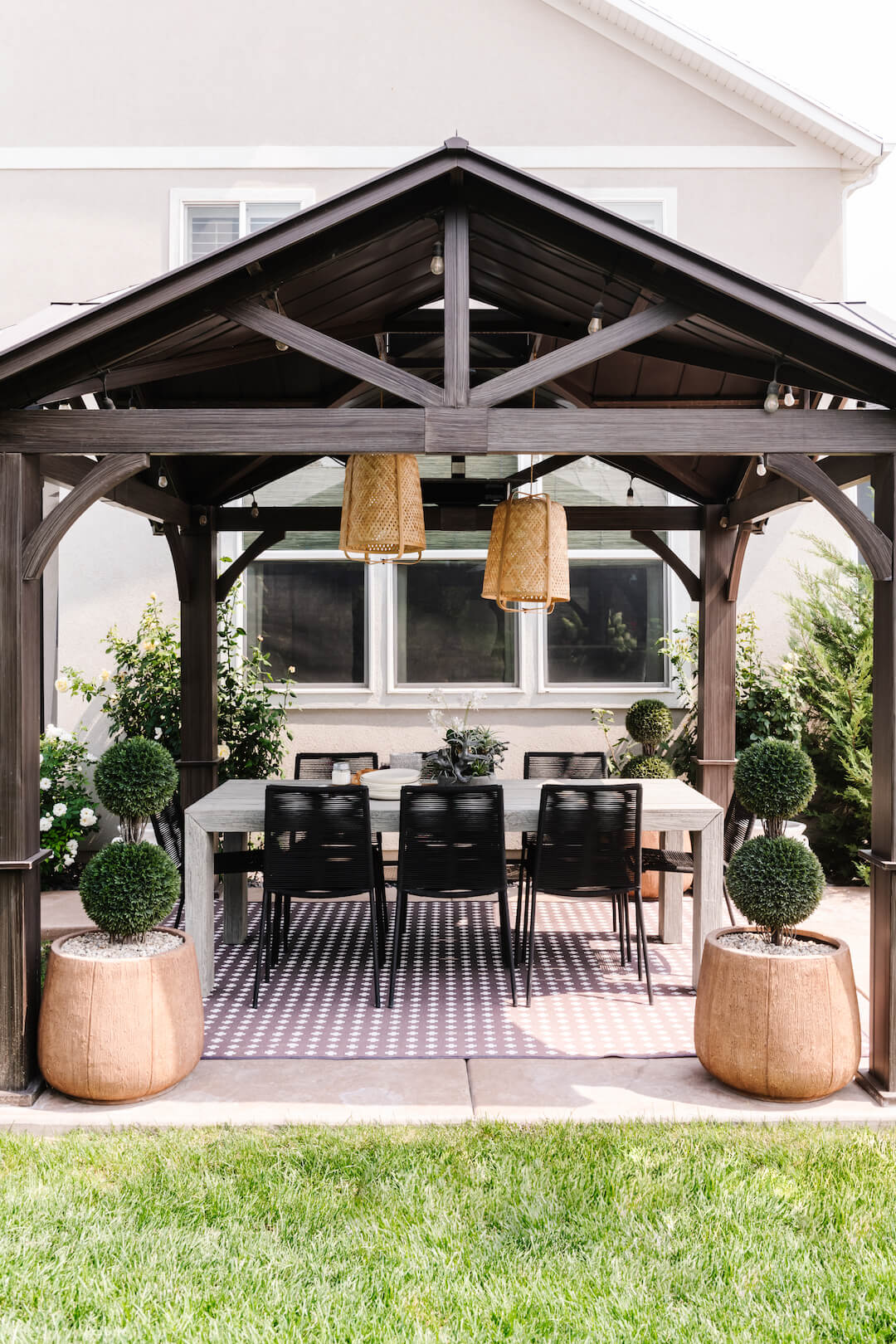 Rebekah Westover
Let's face it: Backyard design isn't always easy. But including personal touches in your outdoor spaces will help them feel like an extension of your home. And you'll be more likely to eat dinner and spend quality time with your family outdoors if your backyard design is a reflection of your personality and the design preferences you have throughout your home.
We asked homeowner and blogger Kaycie Chiampi of Grey Birch Designs to share her favorite ways to customize your backyard design. Here are her answers.
Editor's Note: We feature Kaycie's home in our June/July 2022 issue! Head here to get a physical or digital copy.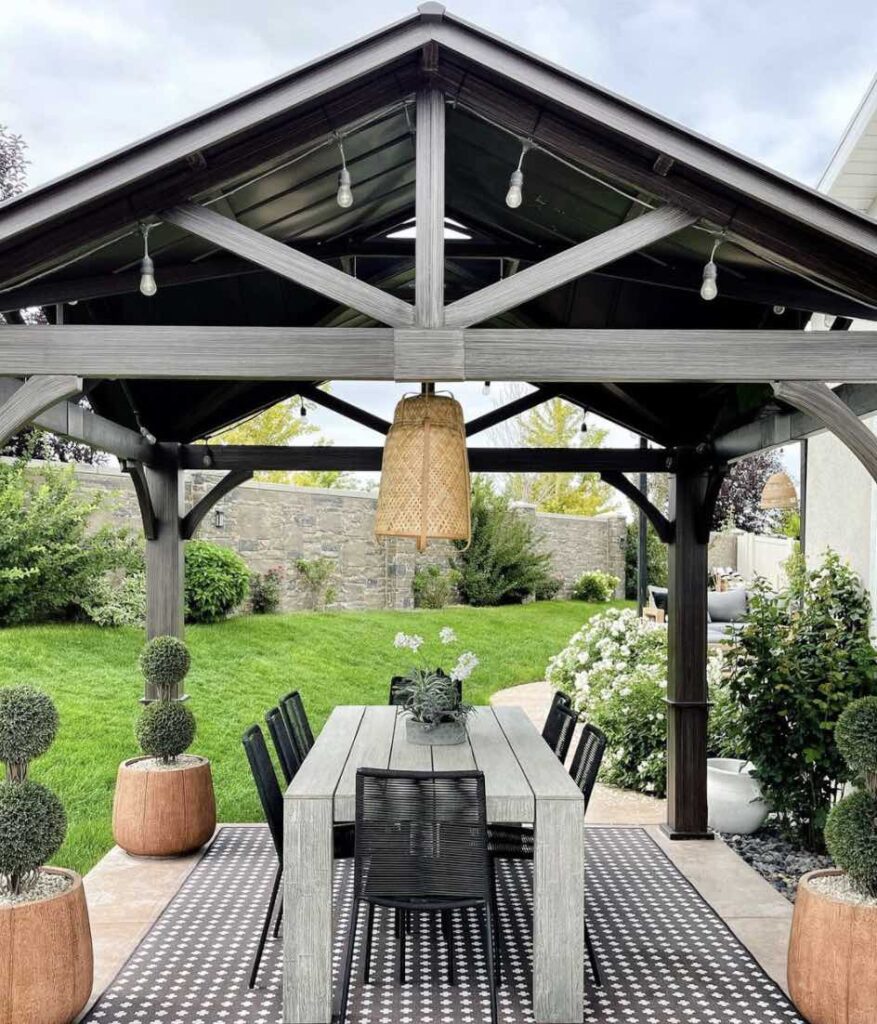 Zones
Every backyard is unique. So is every family and how they want to use their backyard. The best way to get the most functional use out of your outdoor space is to create zones in your backyard design that suite your family's needs. If you like to barbecue, have an outdoor dining space. If you have kids, create a play area. "We wanted to create designated areas we would actually use, like our gazebo dining space, fire pit space and hangout space," says Kaycie.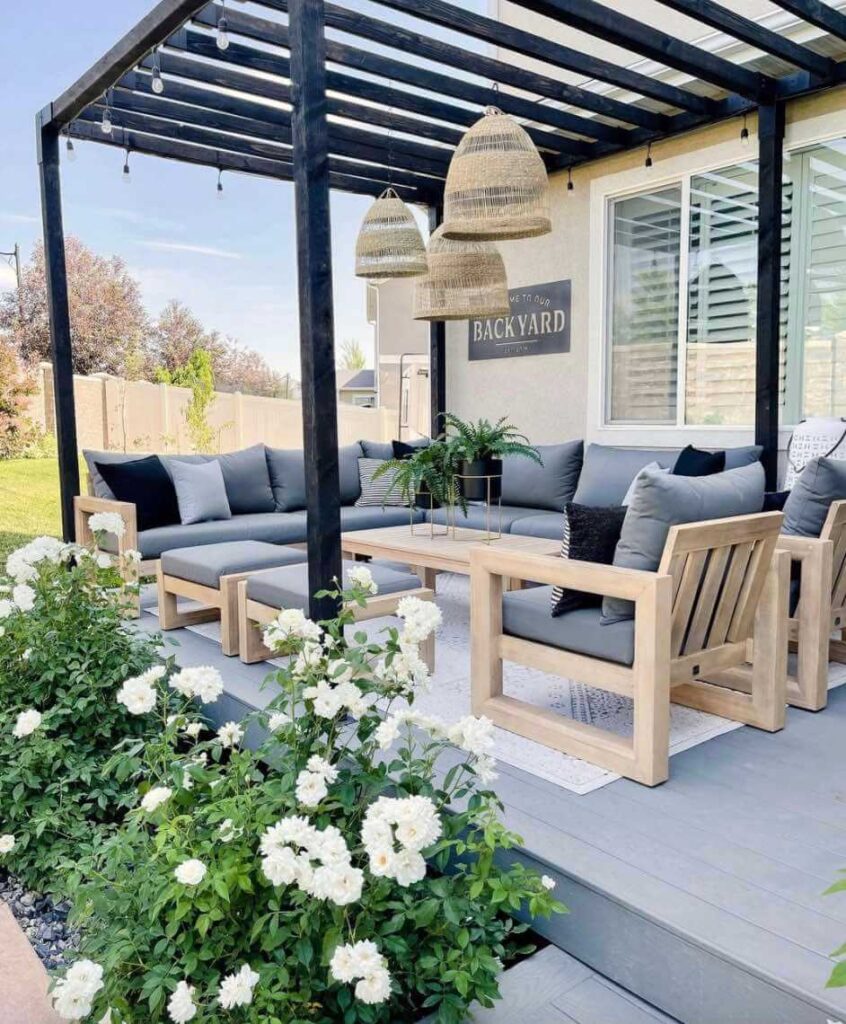 Furniture
Your outdoor furniture and rug choices will help customize your backyard design. Building a seating area out of used wood pallets will give you a rustic look, while picking a new sectional could give you a modern feel. And don't forget about outdoor rugs. They help define spaces without walls and will add color and pattern to the space.
Art
Art outside? Yes! This is where word art and signs come in handy. Whether it's your family name, your favorite quote or your home town, hanging a sign will add a personalized touch. "We have a metal sign in our hangout area that has the year we built our home on it," says Kaycie.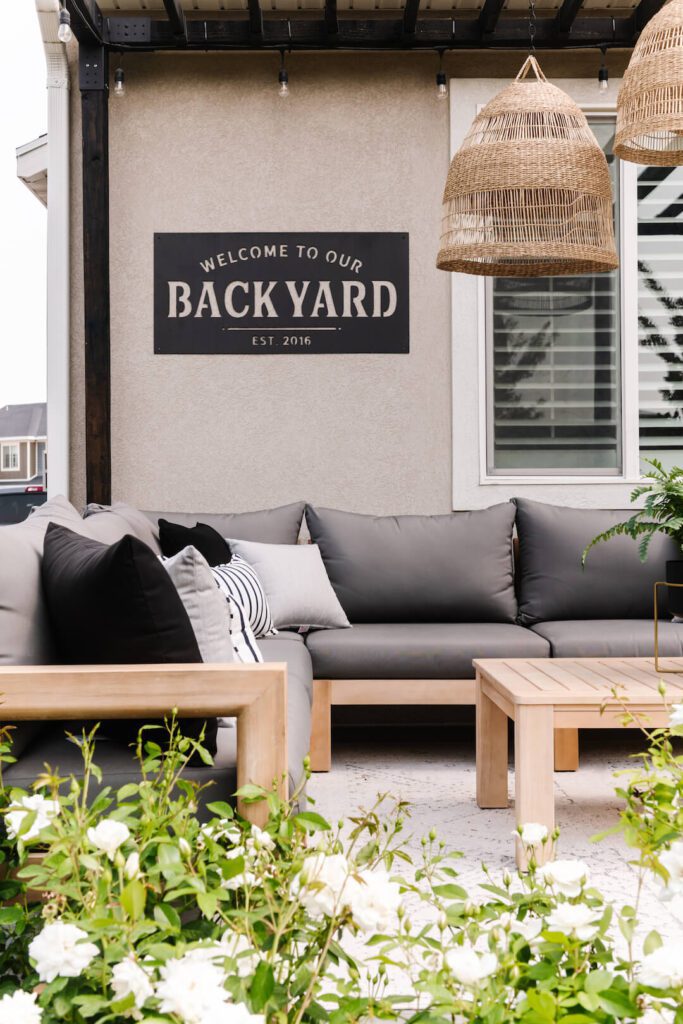 Lighting
Every backyard design needs lighting if it's going to be usable for dinner parties at night. Bistro lighting is always fun, but you can also add chandeliers and pendant lights just like indoors. "We have faux basket lighting hanging in the inside of our gazebo," says Kaycie. "They don't function, but it gives the illusion that there's more lighting in the area, and the café lights work, so the space does light up. It adds a coziness to it."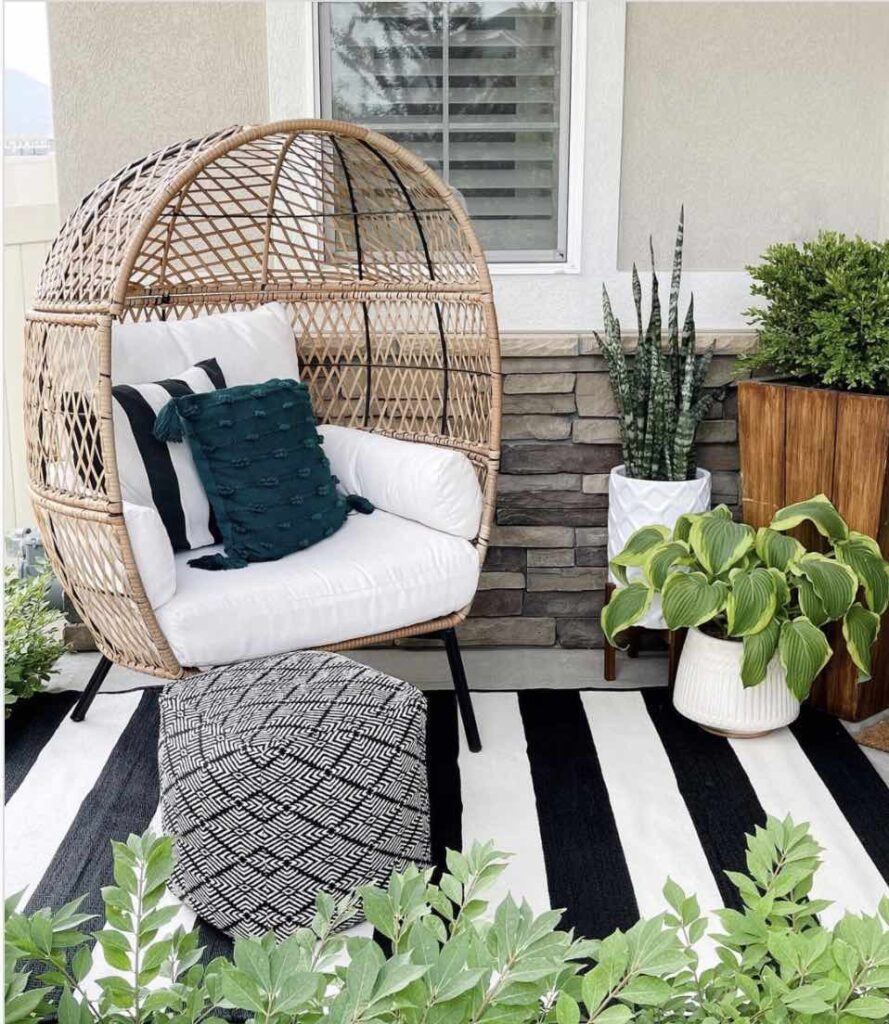 Plants
The landscaping you choose for your backyard design will customize your outdoor spaces with color and texture. A modern feel can have grasses and cacti, while a country feel can include wild flowers and bushes. "We planted iceberg roses that trail around the deck we built," says Kaycie. This softens her black accents and brings life into the space.
---
Getting excited to spend more time outdoors? Find more outdoor inspiration Collecting Vintage Gardenalia, 5 Garden Shed Tips For Spring and How To Grow Grapes in Your Backyard. Of course, don't forget to follow us on Instagram, Facebook and Pinterest for more daily inspiration and farmhouse style.