Collecting Vintage Gardenalia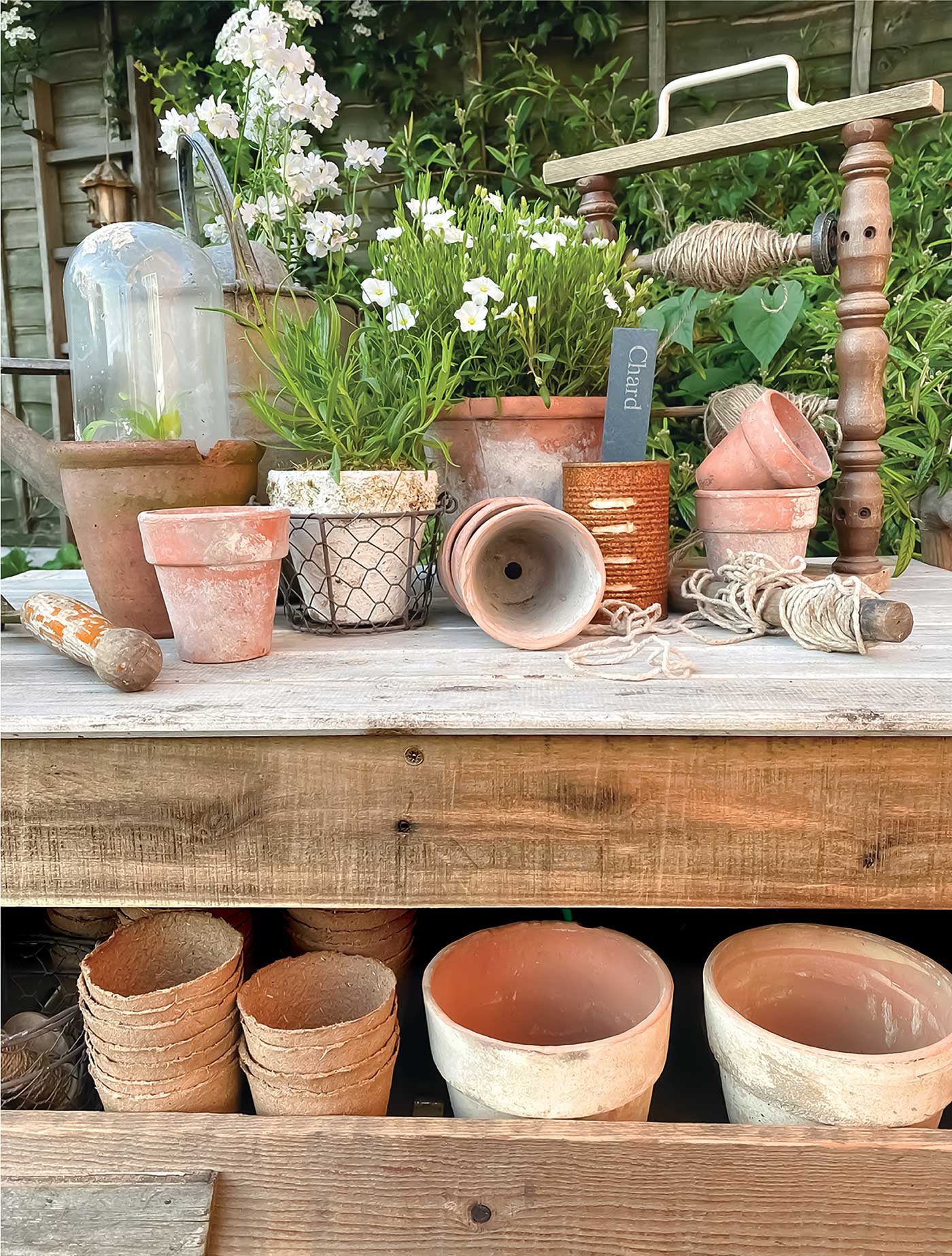 Bring your vintage gardenalia collectibles outside this spring with old gardening tools, terracotta pots and other vessels.
You don't have to stop indoors with your vintage collectibles. That's the case for Instagrammer Anna of @makinghomematter. Her outdoor spaces are full of vintage collectibles she both uses and displays regularly.
"I love the authentic look of aged terracotta pots in my garden and have been collecting them for at least ten years now," she says. "The more character the better. I always look for the ones that look like they've sat in a garden for a long time."
Vintage Gardenalia: Terracotta
Anna's collection of terracotta pots includes some that are over a century old. "Some terracotta pots in my collection are from Victorian times," she says. "I love these, as they are hand thrown and have more character." She recommends asking the seller about the history of a vintage piece when you buy it. "It's more heartwarming with a story," she says.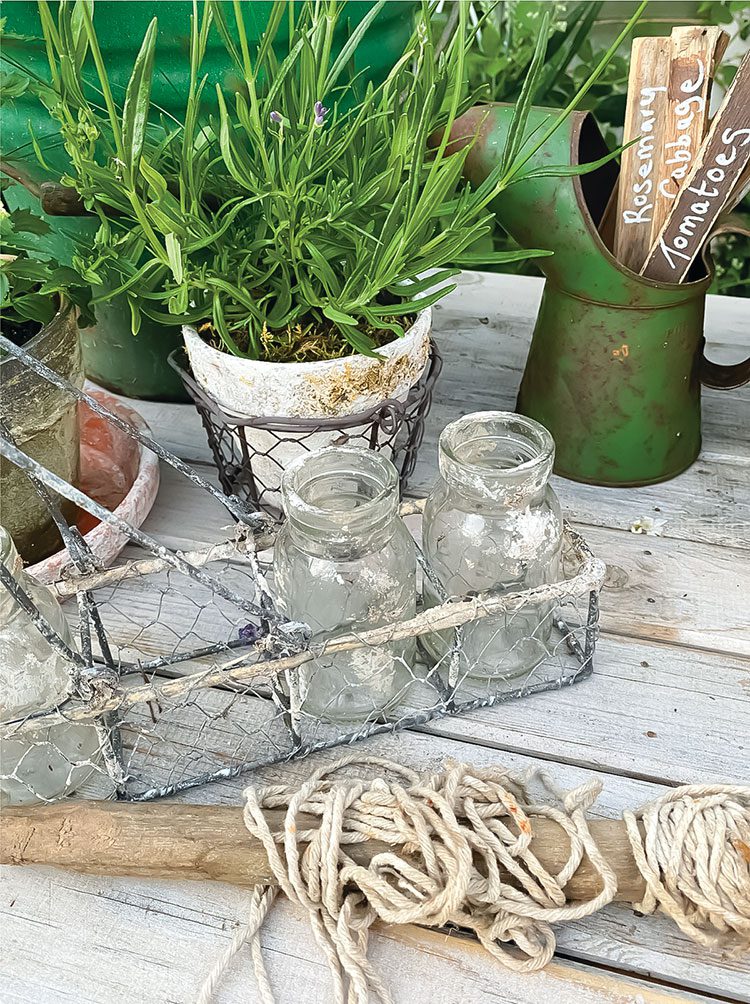 Vintage Indoor Items Outside
Vintage gardenalia can include plenty of other vintage collectibles in the garden too. "I like to add interest with different vintage items that I can use as vessels for my plants," Anna says. "Vintage bottles are great to display my cut wildflowers. I also have an old enamel bowl which I use as a bird bath and an aged ladder to display my pots on."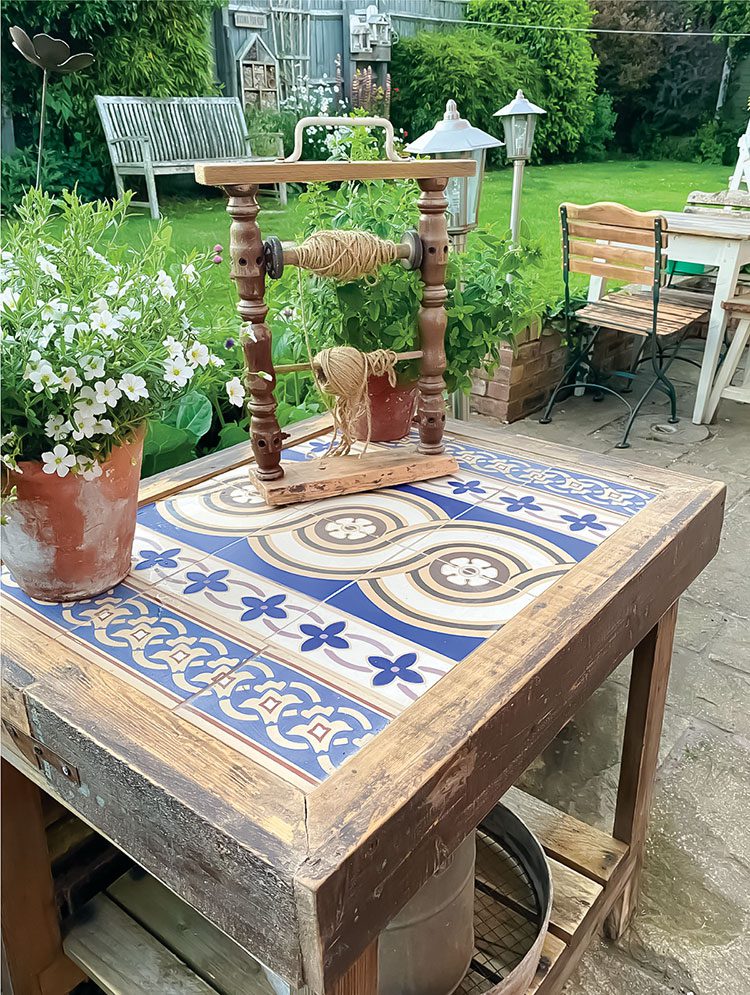 Style and Function
Besides styling your vintage gardenalia, you can use them as planters, for watering or holding seeds. "When buying galvanized items, check for holes at the bottom if you are wanting to use them as part of a water feature or bird bath," Anna says. "And make sure you drill plenty of holes in the bottom of enamel buckets or watering cans to allow for drainage."
But don't worry about whether you'll display or use a vintage gardening item. "If you see an antique or vintage item you love but are not quite sure what to do with, think outside the box and use it in your garden to enjoy all year."
---
If you love vintage wares and color, don't miss Vintage Organization Charm. Of course, don't forget to follow us on Instagram, Facebook and Pinterest for your daily dose of farmhouse inspiration!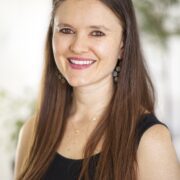 Victoria Van Vlear
Victoria is the editorial director of American Farmhouse Style. She shapes the editorial direction of the brand, both through the physical magazine and digitally on the brand's website and social media platforms. As a home décor enthusiast and DIYer herself, she knows what a little paint and patience can do for a room! Victoria is also a wife and mom to three little ones: two on earth and one in heaven. With any (not so spare) time, she devours book and dabbles in fiction writing. You can follow her on Instagram @victoriavanvlear