Milk Paint for Our 2020 Paint Sponsor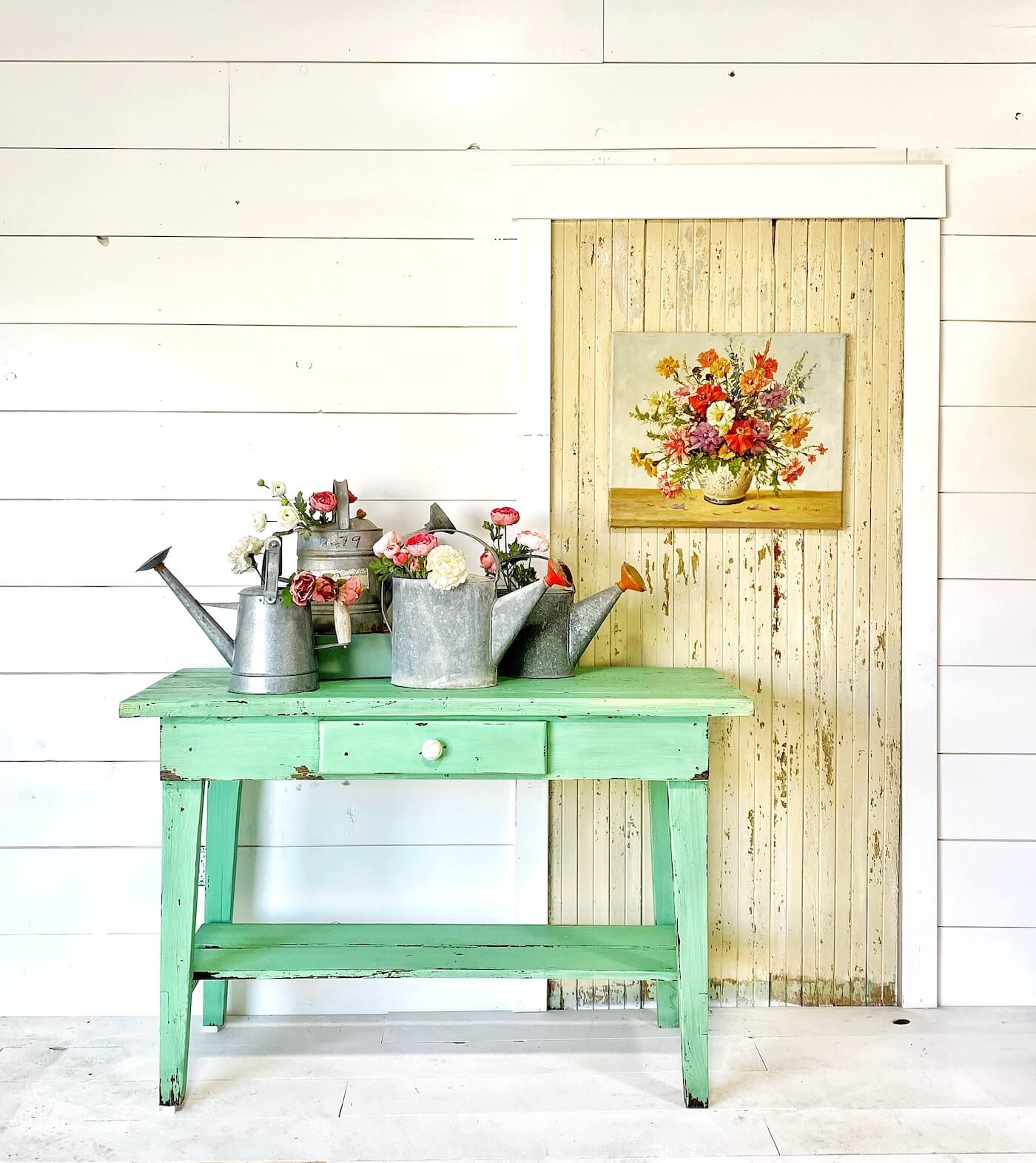 We're excited to announce the paint sponsor for American Farmhouse Style in 2020: Sweet Pickins with their milk paint!
Owner Sausha Khoundet started her business by painting furniture to resell, but she soon became enamored with milk paint! It's food safe and non-toxic, with absolutely no VOCs. It's made from all natural earth ingredients, including casein (a milk protein), and limestone.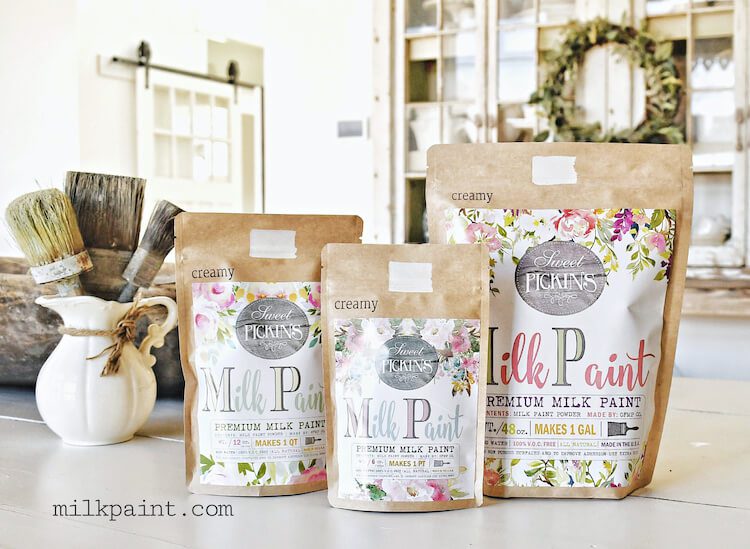 The milk paint comes in a powder form, which you then mix with warm water. Every 2 ounces of powder covers about 12 square feet of surface area, whether you're painting furniture or anything else. The paint will work well on multiple surfaces, including metal, brick, glass and plastic—as well as wood, of course.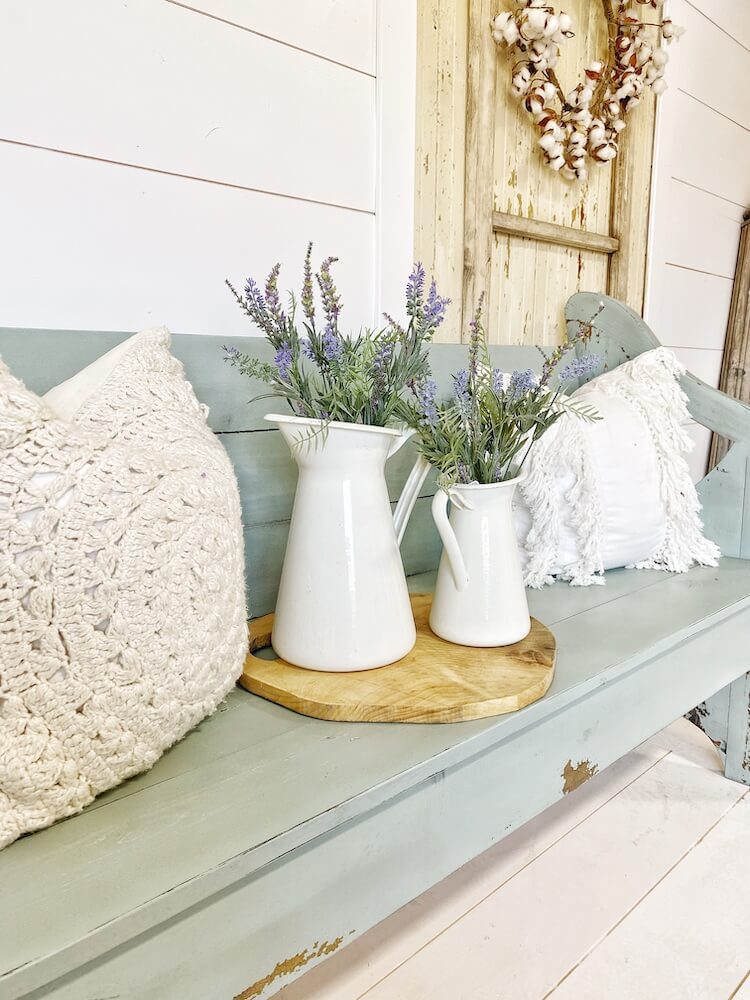 You can use it to create gorgeous chippy pieces of furniture, or pair it with one of Sweet Pickin's oil, wax finishes or even a crackle finish to create that old farmhouse look! For a tutorial on how to redo a piece of furniture with milk paint, go here.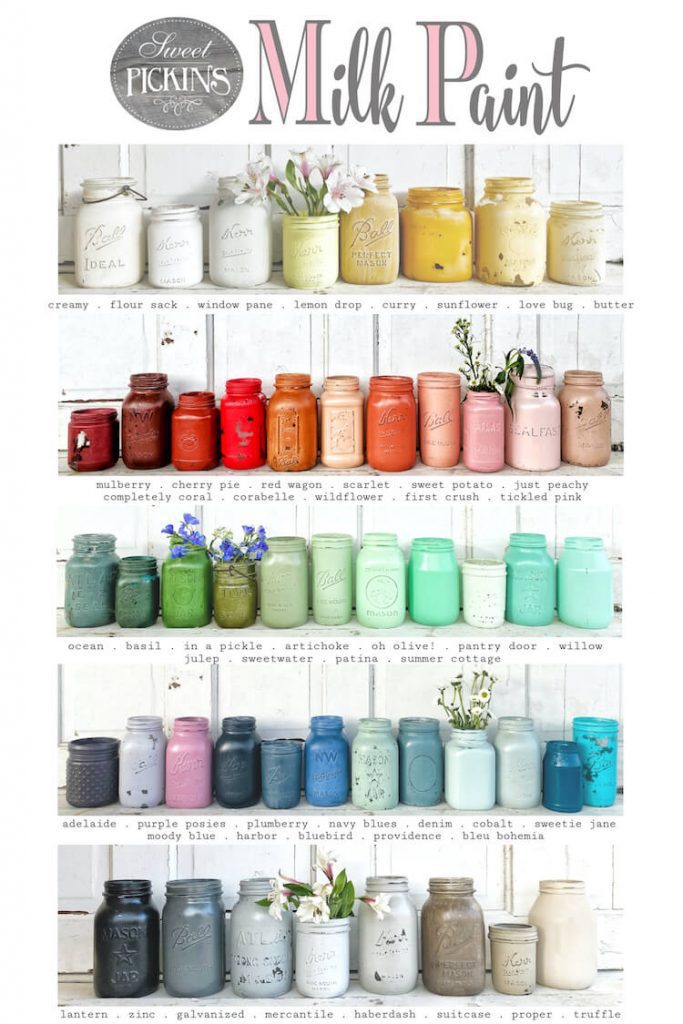 Sweet Pickins has a wide selection of colors to choose from, so you can create an eye-catching and colorful piece against your neutral background, or stick with all neutrals if color makes you cringe.
See Also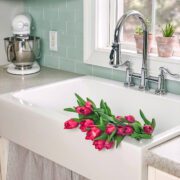 Head to the Milk Paint website to browse their paint!
---
Love this look? Learn how to pick the right shade of white for your home! Of course, don't forget to follow us on Instagram, Facebook and Pinterest to get your daily dose of farmhouse inspiration!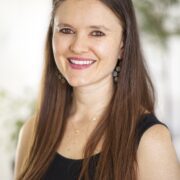 Victoria Van Vlear
Victoria is the brand leader and editor of American Farmhouse Style. She shapes the editorial direction of the brand, both through the physical magazine and digitally on the brand's website and social media platforms. As a home décor enthusiast and DIYer herself, she knows what a little paint and patience can do for a room! Victoria is also a wife and mom to two little ones: one on earth and one in heaven. With any (not so spare) time, she devours book and dabbles in fiction writing. You can follow her on Instagram @victoriavanvlear