Kitchen Organization Hacks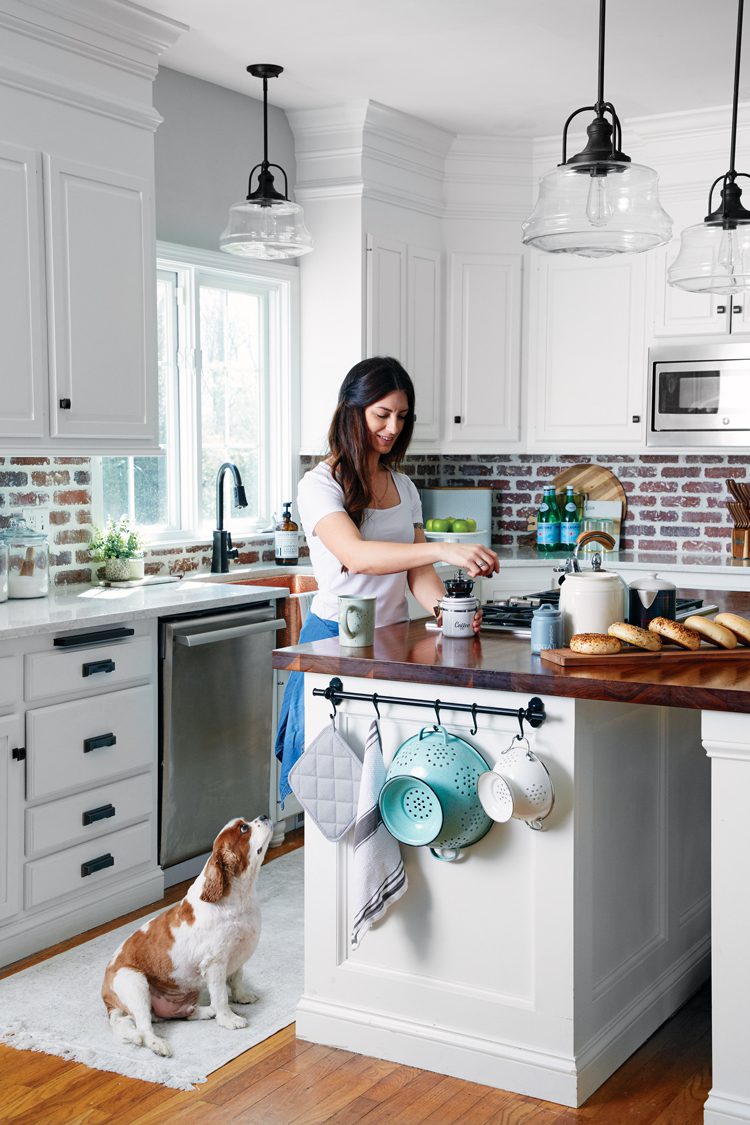 Image by Bret Gum; home of Leslie Saeta
The kitchen is unlike any other room in the house. While the contents of other rooms stay the same, food, containers and utensils are constantly flowing in and out of the kitchen. With all that movement, kitchen organization can get tricky.
However, the kitchen should be the most orderly room in the house. It's where we prep our meals, mix our drinks and store our food. Organization is the key to cleanliness, and it's imperative to keep any spaces that touch our food clean. Here are several key kitchen hacks you might be missing.
As an Amazon Associate, American Farmhouse Style earns from qualifying purchases.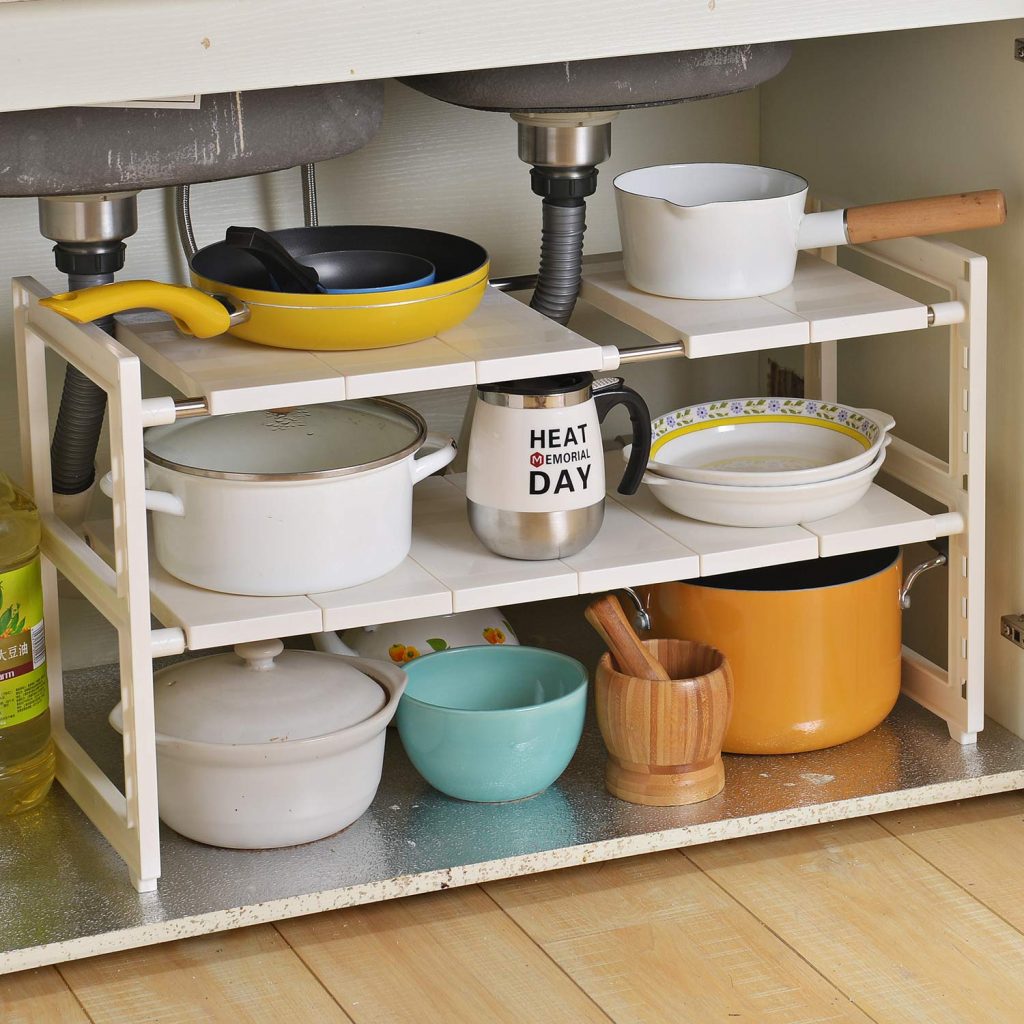 Make Use of All Spaces
Except for trash and cleaning supplies, we often avoid storing anything under the sink. The curved pipes create awkward spaces that are almost impossible to store items in stable, upright positions, thus creating a tumble effect whenever you open the door. However, with adjustable shelves, under-the-sink space can become your greatest ally.
You can apply this principle to other areas of your kitchen as well: Hang a magnetic set of spice containers to the inside of a cabinet door, hang your pots from a pot rack above your island, or install a cork board on an empty wall to hang items like measuring cups, wooden spoons and a knife holder.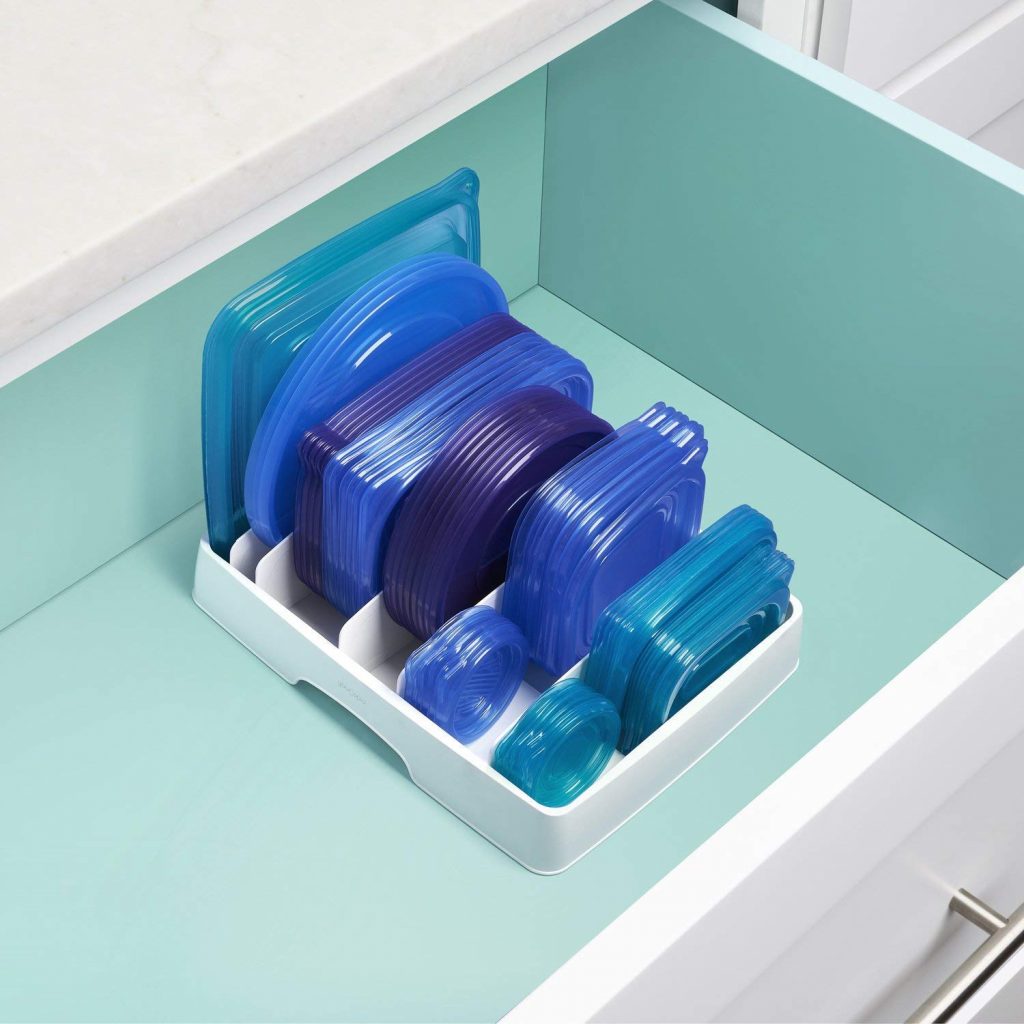 Store Vertically, Not Horizontally
Where you can, store your kitchenware vertically to save space. It will definitely save you space and time, especially with food container lids. Instead of rummaging around for the right-sized lid in a mess of tupperware, an organizer tray will keep all your lid sizes visible and accessible. This is especially handy if you're always on-the-go these days and need to pack a quick snack.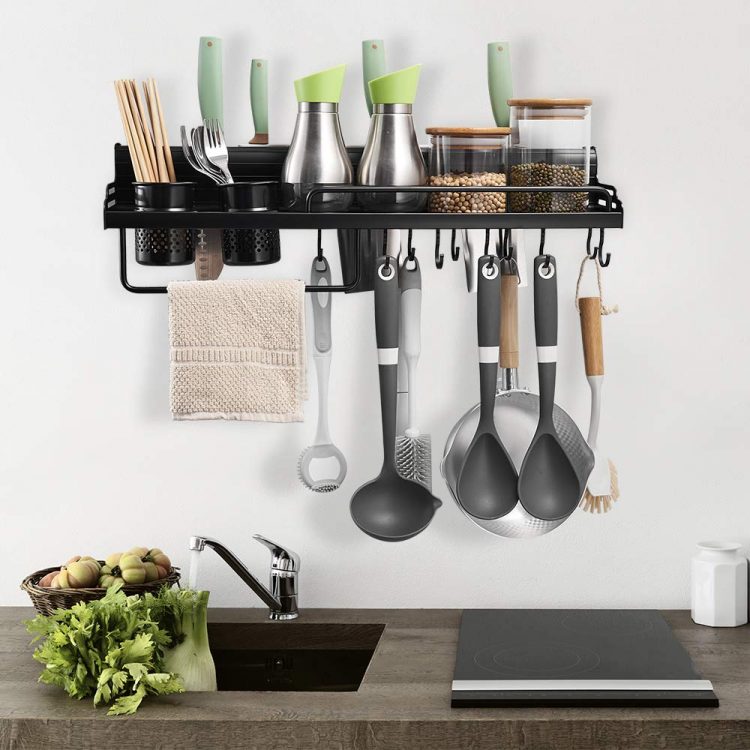 Wall Space Is a Gift
We're always down for kitchen wall decor, but why not make it functional as well? Instead of cramming your utensils into a ceramic jar or mixing them all up in a drawer, hang them on a rack made for them. It'll keep them from rusting and bending in damp or cramped spaces. A place to hang your towel is always a plus, too, as it'll dry quicker. That way, when you need it, it's ready to help out.
---
Looking for more farmhouse gifts for kids? Check out our gift guide! Of course, don't forget to follow us on Instagram, Facebook, and Pinterest to get your daily dose of farmhouse inspiration!