Home for Christmas at the Farmhouse Wish List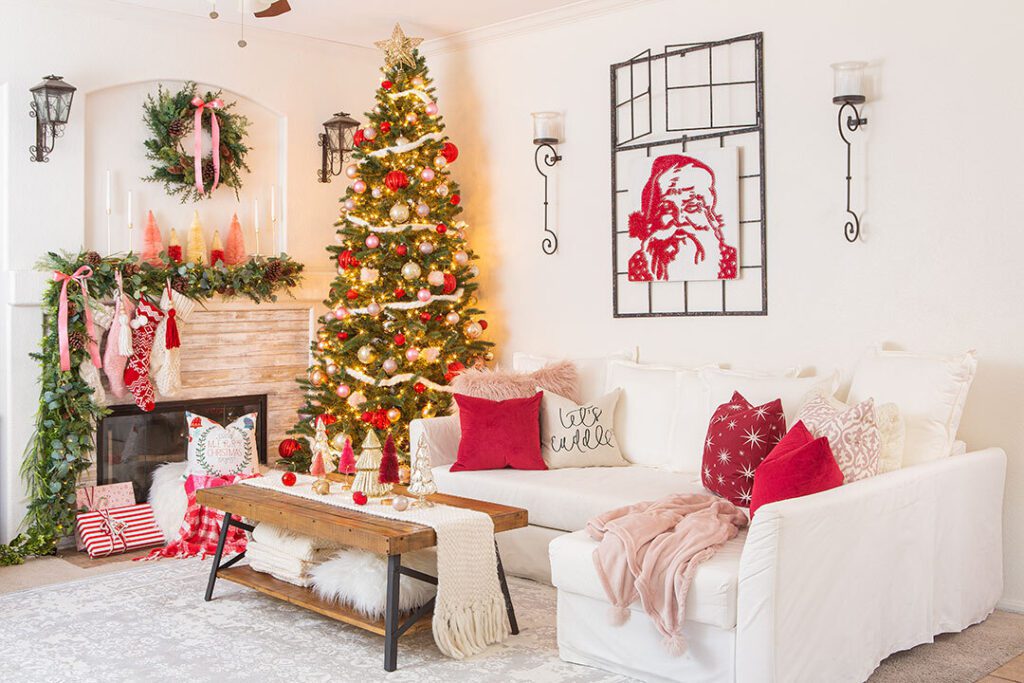 There's no place like home for the holidays! While we count down the days 'till Christmas, we're planning ahead to deck the halls and get our gifts in order. Follow along with us over the next 10 weeks as we share our favorite festive finds. From decor inspiration to gift ideas, our Farmhouse Wish List items are guaranteed to make your spirits bright this holiday season.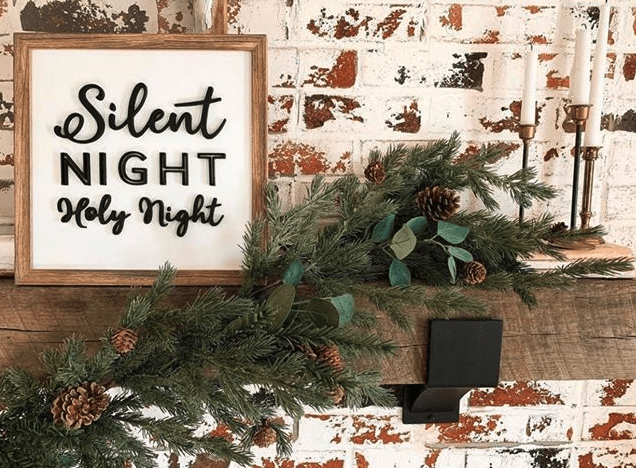 Industrial Farm Co. is a family-owned business that creates handmade metal corbels, metal hooks, countertop supports and hardware for your modern farmhouse, industrial decor or cottage style. Their selection of made-in-the-USA steel brackets is exactly what you need to give your mantel some farmhouse style for Christmas! Your stockings will have never looked better.
Find their hardware and more at IndustrialFarmCo.com!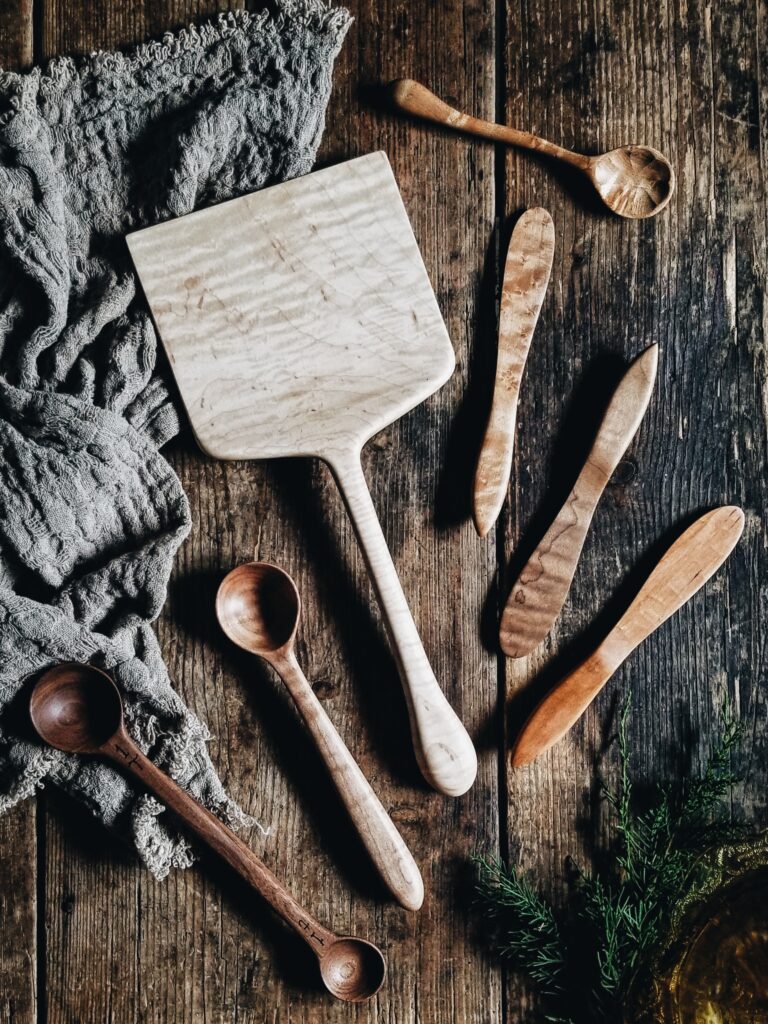 Make your holiday baking memories extra-special this year with these beautiful heirloom-quality utensils by Old World Kitchen. Since 2009, the Polder Family has been designing and creating their line of dreamy wooden kitchen utensils which they appropriately call "dreamware." Each piece of dreamware is handcrafted in the mountains of Virginia from solid hardwoods and comes with a lifetime guarantee. Old World Kitchen offers a variety of beautiful and functional handcrafted spatulas, spoons, scoops and spreaders for all of your holiday cooking and baking needs.
Find their hand-carved dreamware and more at: www.poldersoldworldmarket.com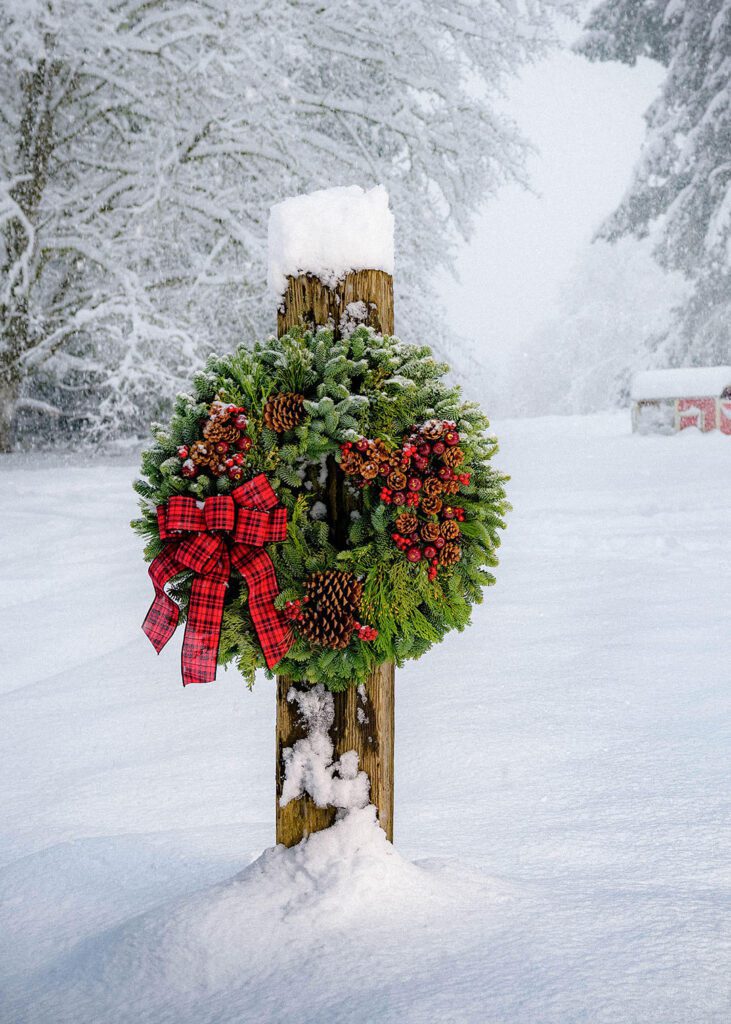 This stunning Country Christmas Wreath from Lynch Creek Farm adds a classic, farmhouse look for the holidays and has quickly become a bestseller. The lush evergreen wreath is hand-assembled with fresh noble fir, pine, juniper, incense cedar, and topped off with natural ponderosa pine cones. It is then adorned with faux country apples and bright red berries, clusters of smaller pine cones, and a gorgeous hand-tied tartan plaid bow that is truly eye-catching.
A small family-owned business in Washington state, Lynch Creek Farm has been making wreaths since 1980. The bows are tied by real people, not made in a factory, and their wreaths are the best in the business. This wreath bursts with evergreens and the wonderful fragrance of Christmas! It is available in 26" or 32" sizes. Shipped in a beautiful red gift box, it is a favorite for gift giving and looks impressive in any home.
Find the Country Christmas Wreath and more at LynchCreekWreaths.com.