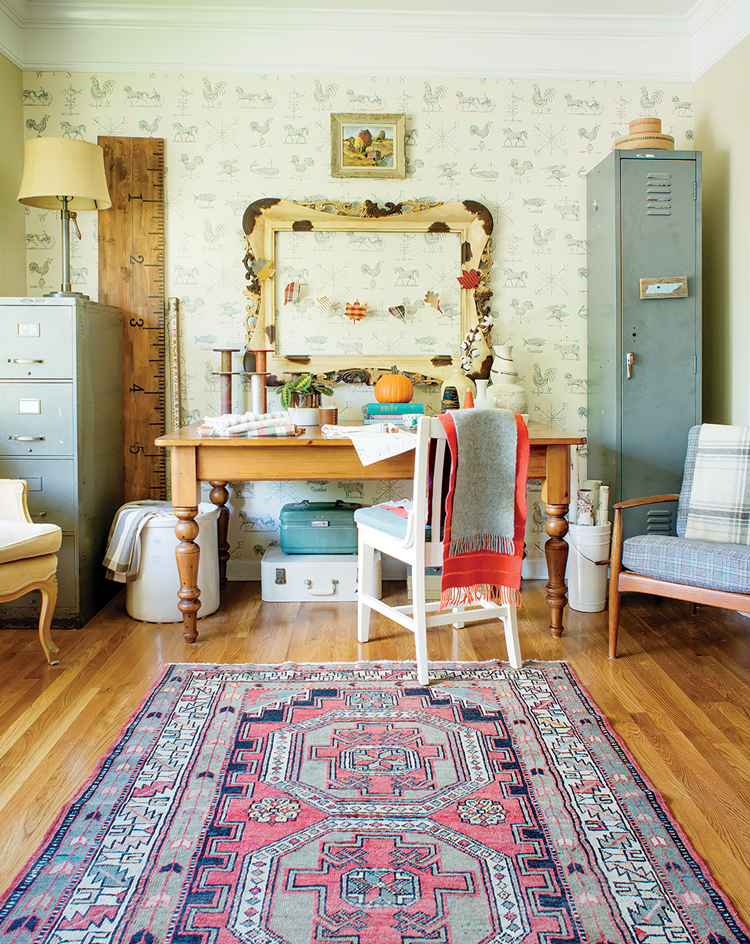 Shannon Fontaine
Looking for some fun farmhouse decor that will make a statement and help you keep track of your littles' growth? This DIY wall ruler has got you covered. Easy and low-cost, this project from Holly's Mid Century farmhouse will only take the afternoon. Let's get started!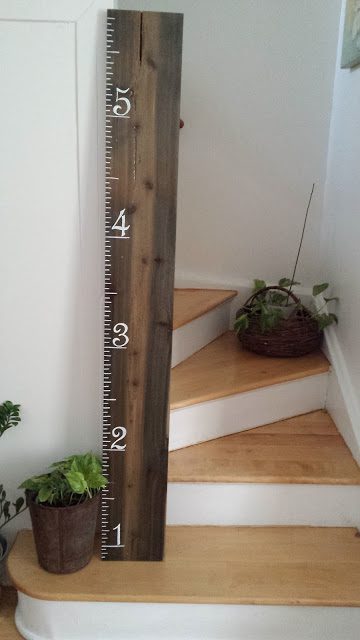 What You'll Need:
Wood board (6 or 8 inches x 6 ½ feet)
Sand paper
Wood stain of choice
Number stencils or printed number outlines
Pencil
Ruler
Black acrylic paint or paint pen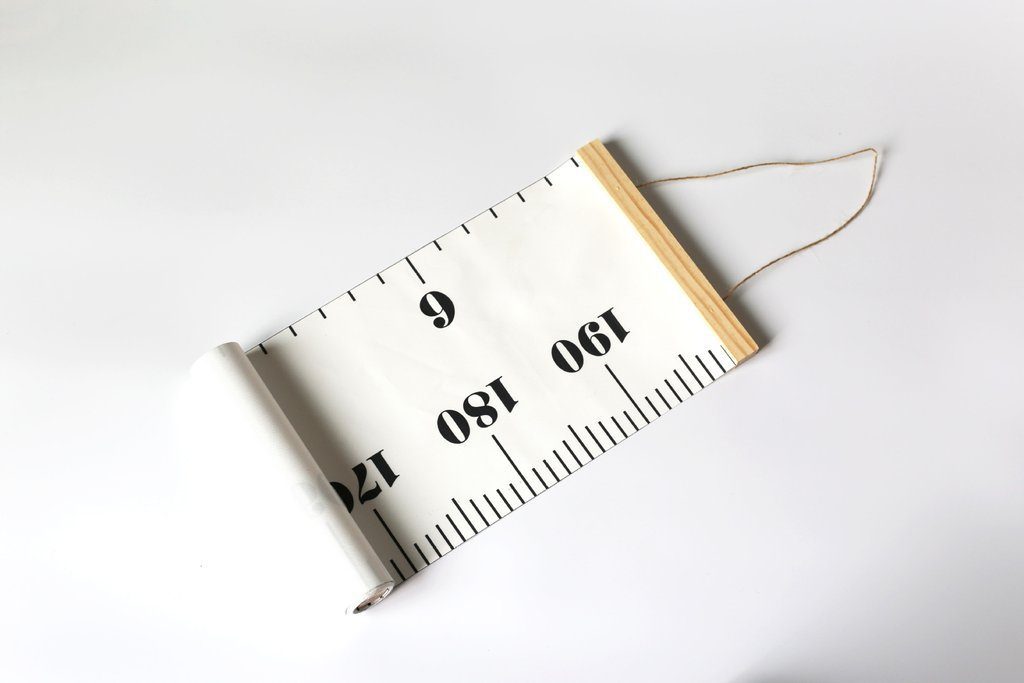 What You'll Do:
1. Sand and stain the board to your desired smoothness and color. If you want the board to have a worn look, sand it a bit after staining.
2. Decide how high you want to hang the ruler. This will help you decide where to start your marks. For example, if you want to hang it 6 inches from the ground, your first mark will be for inch 7.
3. Using a ruler, mark the board every inch with a pencil. Starting at inch 12, mark every 6 inches thicker and longer.
4. Go back over the pencil marks with a paint pen or thin black acrylic paint.
5. Next to the first longer mark (inch 12), tape the #1 stencil in place or trace the outline with a pencil. Paint in the number 1 with the black paint, which will represent foot 1. Repeat this for every other larger mark to indicate the feet.
6. Hang and enjoy your DIY wall ruler!
---
If you want more DIY projects, check out these DIY pallet wood projects! And of course, don't forget to follow us on Instagram, Facebook and Pinterest to get your daily dose of farmhouse inspiration!