Your To Do List For Hosting Thanksgiving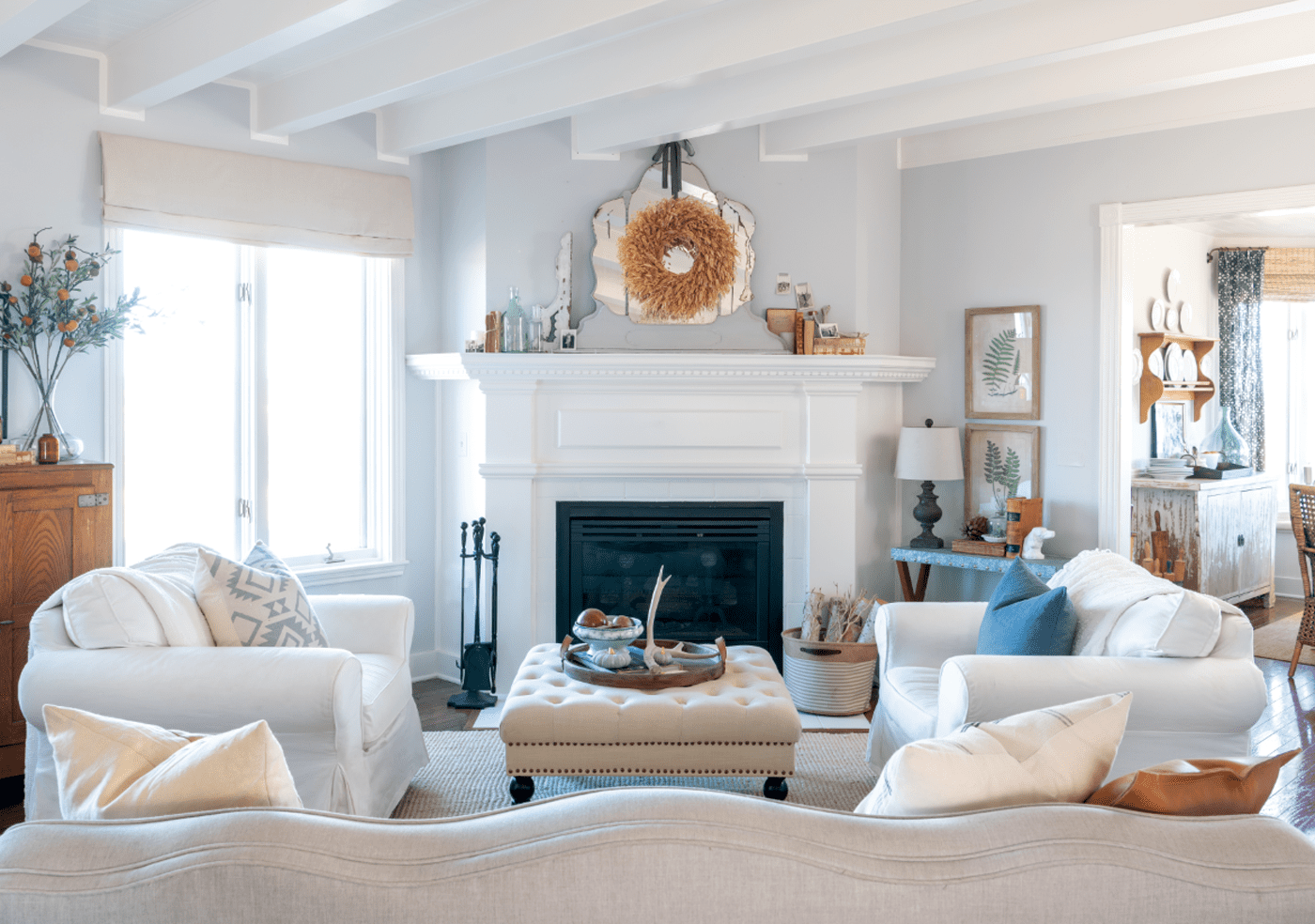 Photo by Michael Hunter
Thanksgiving is right around the corner. And if you've agreed to host it this year, you have a lot to do to prepare. Part of that means cleaning your home. But don't worry, we've created a guide to help you with the 5 most critical areas. A deep clean may seem daunting at first, but it's hands-down the best thing you can do for your farmhouse before hosting Thanksgiving.
One more thing before we begin—make sure to wear appropriate clothes and protective gear. This is the time to pull out an old concert t-shirt and baggy pair of worn-out jeans. Wear gloves to protect your skin and open the windows to create a healthy exchange of fresh air throughout your farmhouse.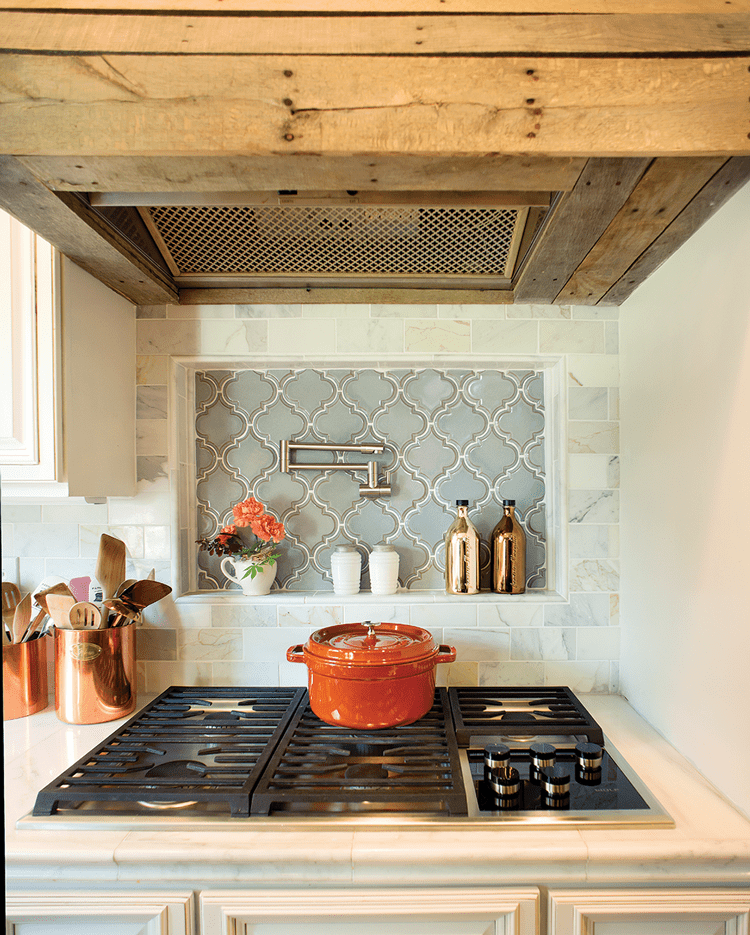 1. Appliances
What to Do:
Always start with the top and work your way down. For example, clean the roof of your microwave before you touch the sides and bottom, or you'll end up cleaning spots twice as debris falls back down onto the surface you just cleaned. Key appliances to clean are your stovetop, oven, microwave and refrigerator (both inside and out).
What to Use:
Don't use bleach cleaners on metallic appliances unless specified to do so in the instructions. The chemicals in bleach can cause premature corrosion and discoloration when applied to the wrong surfaces. Instead, use chemical sprays specifically made for stainless steel surfaces, or the natural magic of a vinegar wash.
2. Furniture
What to Do:
First, dust all hard-surfaced furniture, starting from the top and working your way down. Pay special attention to the tops of cabinets and picture frames, as these collect the most dust. While you may have to climb a step-stool to reach these places, it's worth it for guests while you're hosting Thanksgiving who may have dust allergies.
Once everything is dusted, start on the soft furniture. For sofas and lounge chairs, a vacuum should do the trick. The hose extension is a useful option to reach inside all those cracks and crevices that frequently build up with debris. If you have any slipcovers, wash those. For wood furniture, dusting may be enough, but if you'd like, you can return with a spot clean and polish.
What to Use:
For spot treatments, an all-purpose cleaner like Lysol should be fine. Remove a dried spill with gentle circular motions until it's gone. Don't try to scratch or pry it off, as this could permanently damage your furniture. If you come across a tough tackle, dilute 2 teaspoons of white vinegar with 1/2 cup of water and continue to rub with circular motions.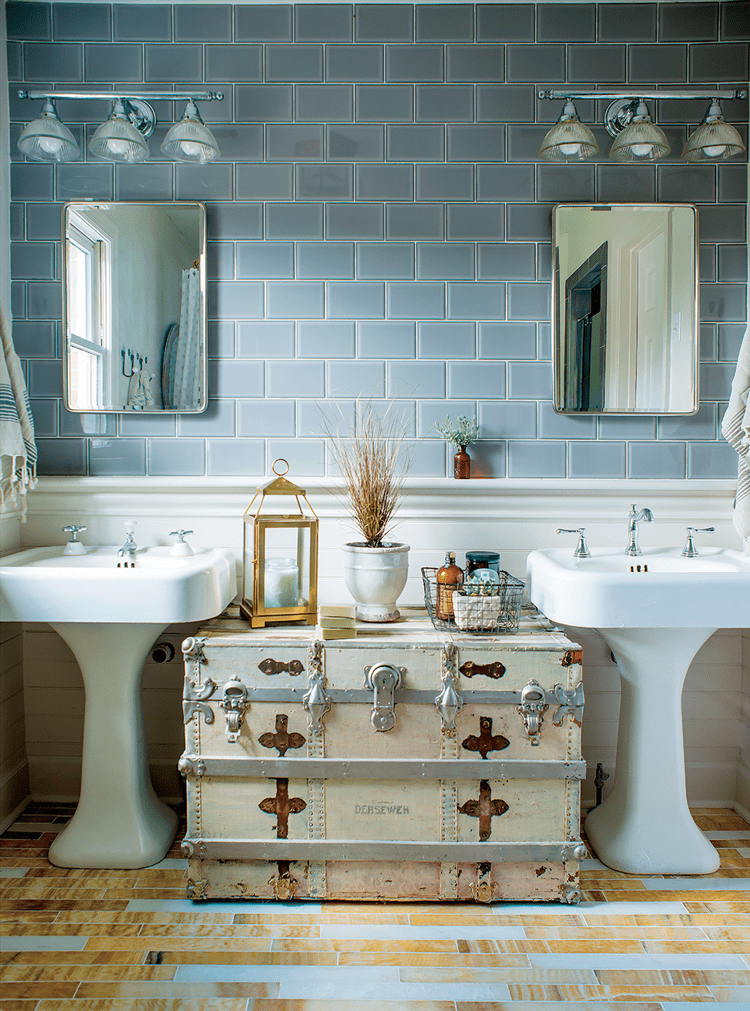 3. Bathrooms
What to Do:
You'll want to target the toilet, mirror and sink here, as those are the areas your guests will be using while you're hosting Thanksgiving. Wipe down your toilet with a dry rag, reaching around the sides and back to eliminate all signs of dust and gunk. Then return with an all-purpose cleaner and wipe down the toilet, including under the seat.
Next, clean your mirror, wiping from one side to the other in a Z pattern until you reach the bottom. When you begin to clean the sink, follow the same formula as the toilet, except you can use an old toothbrush to scrub grime off the base of the spout and handle bars.
What to Use:
You can use an all-purpose cleaner for most of your bathroom furniture, or create your own cleaner with one of these homemade recipes. Use a folded microfiber cloth with Windex to give your mirror a streak-free shine that's free of dust.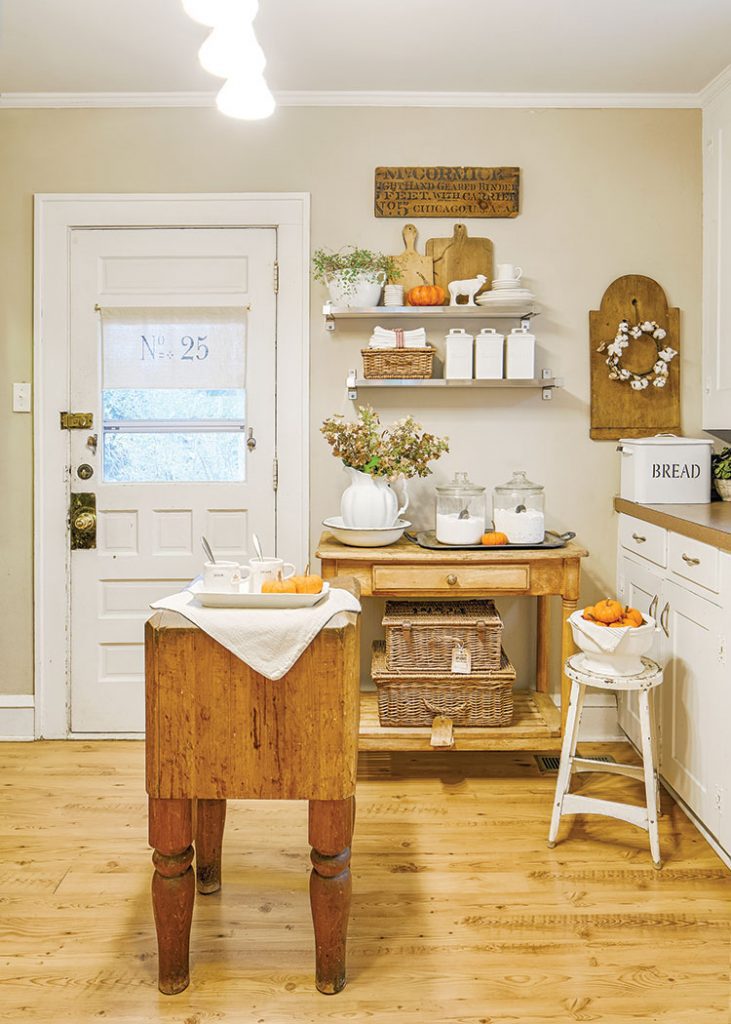 4. Counters
What to Do:
Of course, we wouldn't want to neglect the space where all the food prep will happen. Wipe down all your countertops and backsplashes. Starting at the back, wipe forward and swipe the crumbs onto the floor (told you you'd want to wear socks!) to sweep up later. However, if you cannot have crumbs sprinkling your feet, that's understandable; cup your hand at the edge of the counter to catch the debris before it falls.
What to Use:
Each kind of countertop calls for different cleaning solutions. Laminate countertops are the easiest because they work well with standard cleaners. However, for stone countertops, such as marble and granite, you'll want to use cleaners dedicated to their respective natural properties. Don't use a lemon or vinegar solution on granite and marble countertops, as acidic products harm natural stone surfaces.
Marble countertops are the trickiest to clean because of their absorbent and porous nature, so you may find yourself in need of a stain extractor. If your marble is stained, draw out the color by sprinkling baking soda over the affected area and rubbing it gently with a damp cloth.
5. Floors
What to Do:
So you've dusted, cleaned off your furniture and the aftermath is scattered across your floor. It's time to sweep and vacuum, and here's a little tip before you start: Always wear socks. There are mystery elements rolling around down there, and none of them belong on the soles of your feet. After you finish with the broom, grab the mop for some sparkle and shine. Start opposite the place where you want to end up—that way you don't have to trek across your freshly-mopped floor to exit the room.
What to Use:
There are only so many ways to sweep and vacuum a floor, but there are many options when it comes to mopping. Flat mops are great for regularly cleaned floors that have only a few thin smudges. Traditional string mops tend to be more effective on dirtier, sticky surfaces that need to be whipped into shape. Flat mops usually come with a wet rag attachment that can be thrown away after one use. For string mops, use a store-bought formula or fill a bucket using one of these homemade recipes.
---
Looking for farmhouse fall decor inspiration before hosting Thanksgiving? Here you go! And don't forget to follow us on Instagram, Facebook and Pinterest for your daily dose of farmhouse inspiration!