DIY Christmas Calligraphy Scroll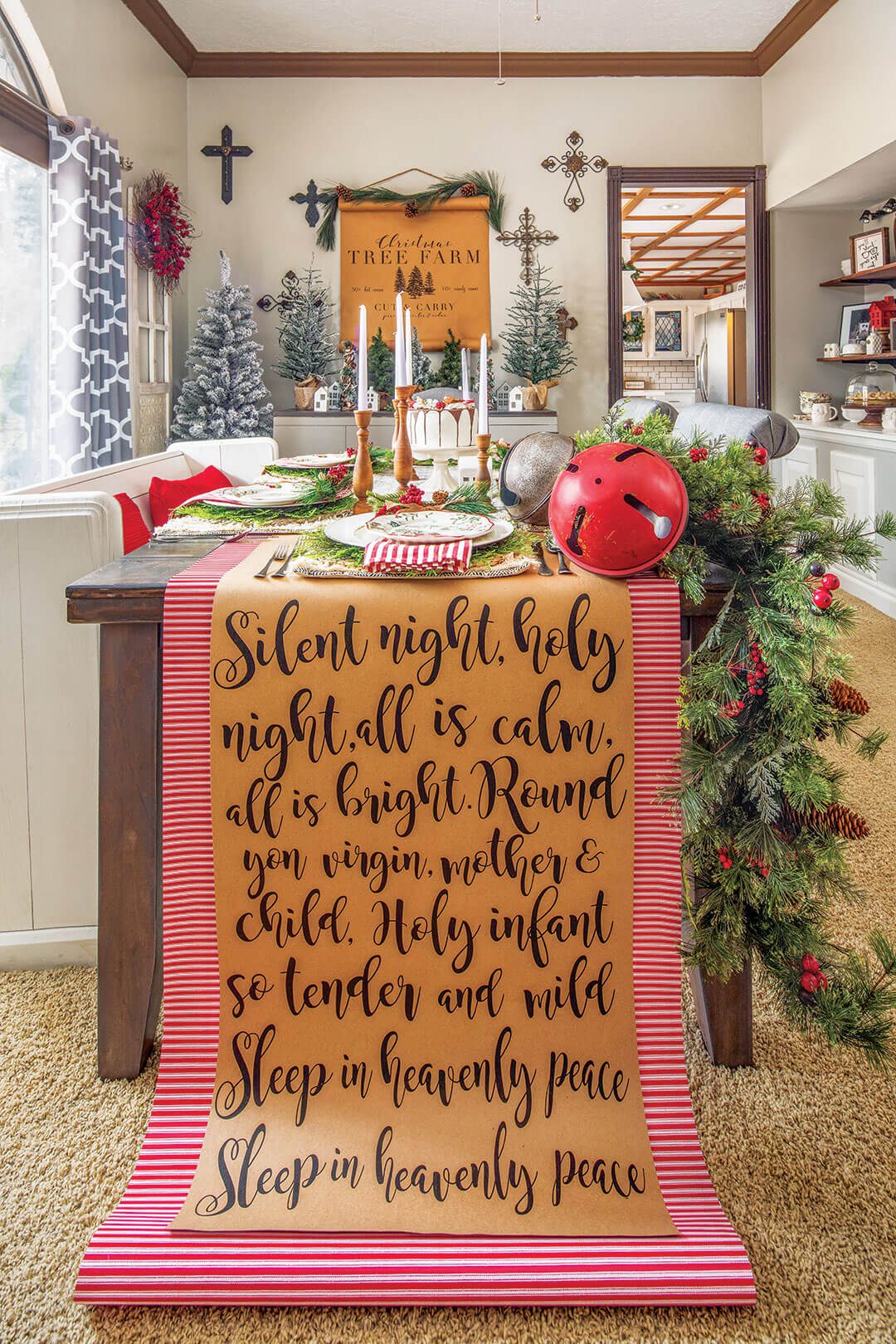 Christmas calligraphy scrolls are the perfect balance between rustic farmhouse and elegant artistry. Recreate the look with just a simple marker—no paint required!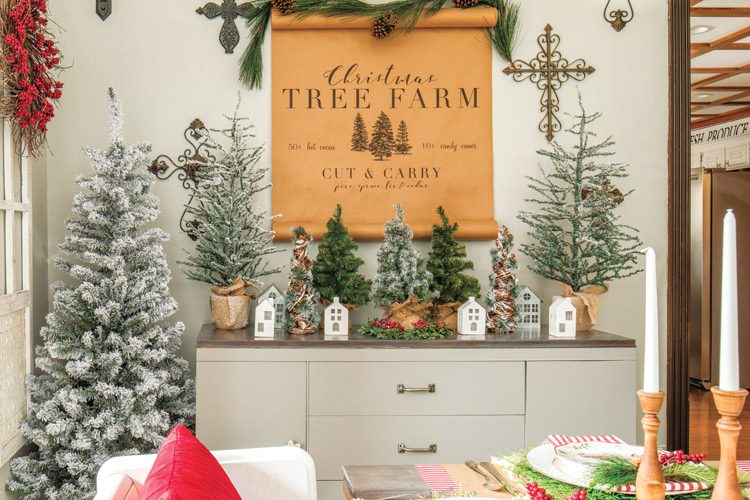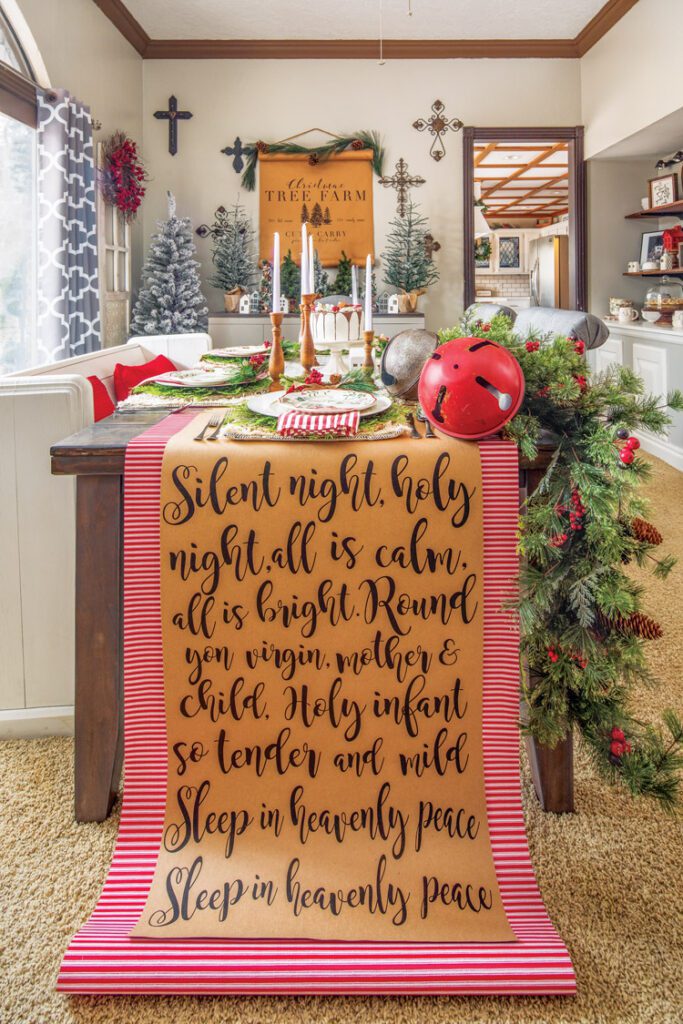 What You'll Need:
Plain Kraft jumbo roll
Scissors
Paper clips or tape
Newspaper
Scrap paper and pencil
Fine point permanent marker
Twine
What You'll Do:
Cut the paper to your desired length, keeping enough extra length at the top and bottom to create rolls.
Roll the top and bottom into even-sized tubes and secure each tube with a paper clip or tape at the back to create the scroll look.
Lay the paper on top of a few newspapers to protect the surface underneath from marker stains.
On a scrap piece of paper, practice writing out your chosen words with brush lettering. This can be a Christmas phrase like "Merry and Bright" or lyrics from your favorite Christmas song or hymn. For a full tutorial on brush lettering, go to AmericanFarmhouseStyle.com/diy/learn-brush-lettering/.
Once you're happy with your practice pieces, move to the brown paper with your permanent marker. Remember to make the downstrokes thicker (you can fill them in later), and keep your loops large and your letters equidistant from one other.
Pull twine through the scroll's top tube, and tie the ends together to create a bow at the top of the triangle.
Trim the ends of the twine; then hang up your masterpiece.
See the rest of Astra's house in all its Christmas cozyiess here. And for more DIY Christmas ideas, don't miss 12 Days of DIY Christmas Ornament Kits From Etsy. Of course, don't forget to follow us on Instagram, Facebook and Pinterest to get your daily dose of farmhouse inspiration!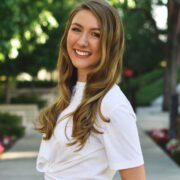 Hannah Strandberg
In 2015, I followed a string of sunshine and spun myself a cozy home in LA. Four years later, I got my two bachelor's degrees, one in English (Writing) and one in Music (Voice). I always planned on returning to my Oregon roots, but the opportunities in LA are so diverse and plentiful, I just had to stay. From interior design to popular home appliances, I've gone on a few adventures. I've written web and print articles for Engaged Media, LLC, as well as marketing campaigns and product listings for home appliance brands, such as Levoit and Etekcity. Sprinkle in a few blog posts, university articles, and property management web pages, as well. My overall philosophy is simple: I believe we're meant to explore. Even when sitting still, our minds go scrolling through Instagram, visit our favorite TV shows, remember old curiosities. Strong, creative writing diverts our attention from the beaten path to find something new. You can connect with me here