Should You Reupholster Your Sofa or Buy a New One?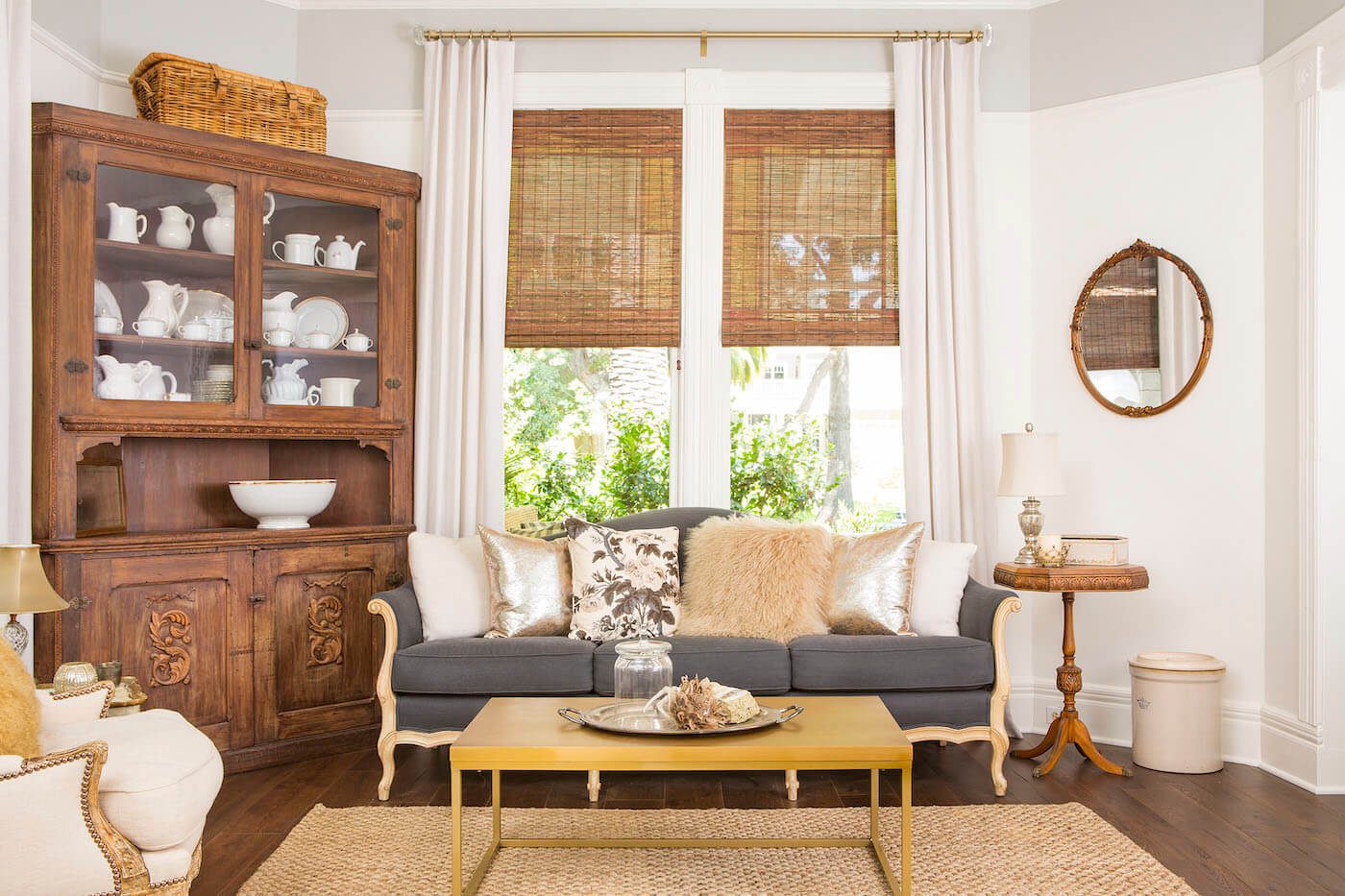 Many people consider reupholstering in hopes of saving some money to get that perfect farmhouse look. But, how much money will you actually save if you reupholster your sofa? Chances are, not very much. Here are the pros and cons of buying new versus reupholstering the old.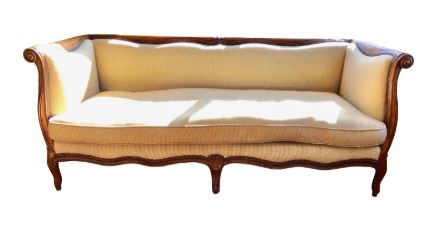 Reupholstering vs. Buying New
Upholstering as a trade is a labor-intensive job that isn't so popular with younger people. In other words, the master craftsmen have retired and haven't been replaced at a high rate. This has caused prices and lead times to go up, while the money people are willing to pay for the service goes down because of competition with furniture made in China.

It's expensive to reupholster a piece, once you figure in the price of labor and the price of the fabric. That said, there are some times when reupholstering a piece gives you something unique that you wouldn't have been able to buy new.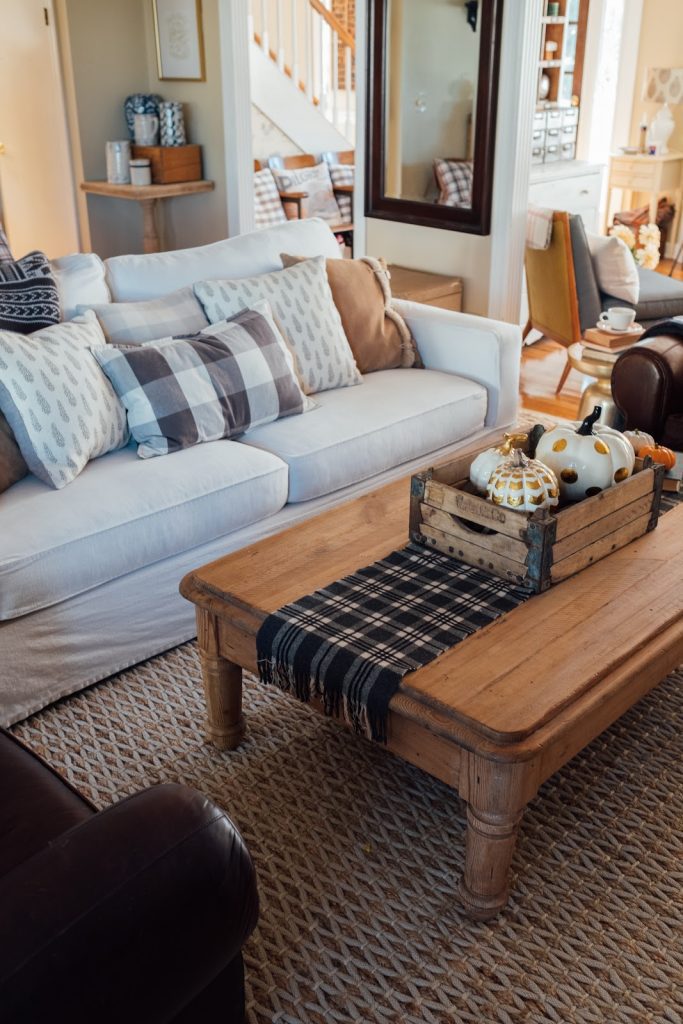 Reasons to Reupholster Your Sofa

It's vintage. Often vintage furniture is better-made and has a nicer shape than something new. These pieces can often be picked up inexpensively at estate sales and thrift stores. If you love the uniqueness of the piece and want to update it, consider reupholstering it. The same goes if you inherited a vintage piece and want to update it for your farmhouse lifestyle.
It was expensive, it is high-quality, and you love the lines and shape of it. If you invested in a quality sofa and don't love the fabric on it now, it may be worth it to reupholster it rather than buying new. Or, it's so comfy that you don't want to get rid of it no matter how much it costs to reupholster. It's not always easy to find the sofa of your dreams. If you already have it but the fabric is worn, have it reupholstered.

You want a custom-designer look that has to be specially upholstered anyway. It may still be the same price to buy new as to upholster your old one, though.
You have the time and patience to DIY the upholstery or make a slipcover that will refresh your current sofa. Depending on how expensive your fabric is, it may be the least expensive option. There are tutorials online for doing this yourself using inexpensive drop cloths, if you have the time, patience and skills to do it.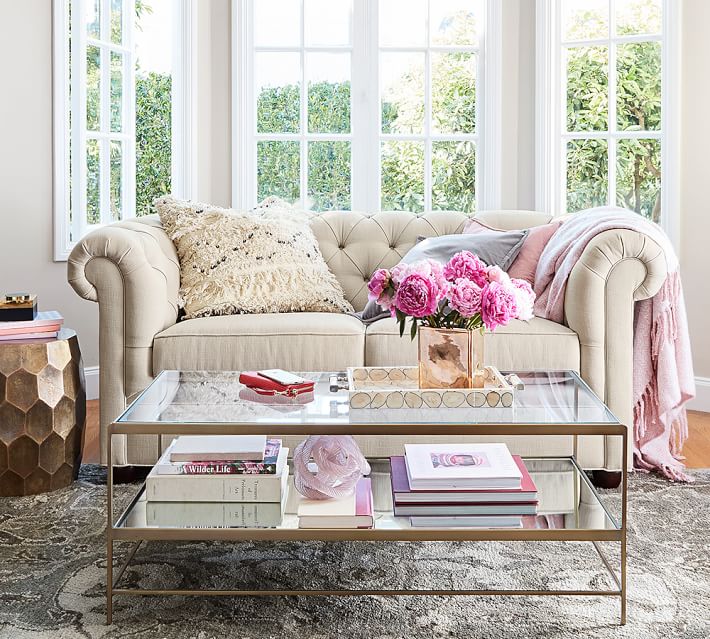 For most people, buying new is the way to go. This gives you a new design opportunity to update your space for your dream farmhouse. Since you're investing in your home, whether you reupholster or buy new, you may get the biggest bang for your buck by choosing a great sofa look.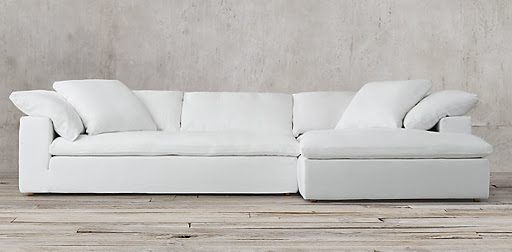 Top Reasons To Buy a New Sofa
You would like to try a new sofa look or shape. Maybe you want to change your look by trying a tufted sofa for a tailored farmhouse look to replace your faux-leather overstuffed sectional with automatic footrests.
Your old sofa was cheap to begin with. This sofa may not have good enough "bones" to warrant investing the money it would cost in labor and materials to reupholster it.
You are on a small budget and want something cheap, quick, and temporary. Made-in-China furniture at discount stores gives you an updated look on a small budget, though don't expect it to last a long time.
You want nicer quality than you had before. A sofa is an investment in your comfort and style for a long time. Maybe it's time to get a nice one that will be worth reupholstering the next time around.
---
Want to hunt for your ideal vintage sofa to reupholster? Check out our flea market shopping tips! Of course, don't forget to follow us on Instagram, Facebook and Pinterest to get your daily dose of farmhouse inspiration!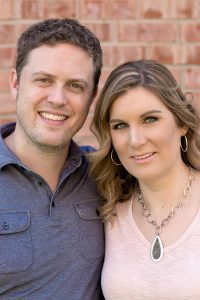 Holly Thompson is a designer in the Nashville area. She and her husband Dave own Holly Thompson Homes, a kitchen/bath showroom/interior design studio in a 200-year-old building in Historic downtown Franklin. They are a husband-and-wife design and renovation team, partnering with local contractors and builders to make Holly's designs come to life. Their home was featured in American Farmhouse Style in Fall 2017. They also have three kids and two kitties. Follow along with Holly and Dave on Instagram and Facebook.