A Pennsylvania Christmas Home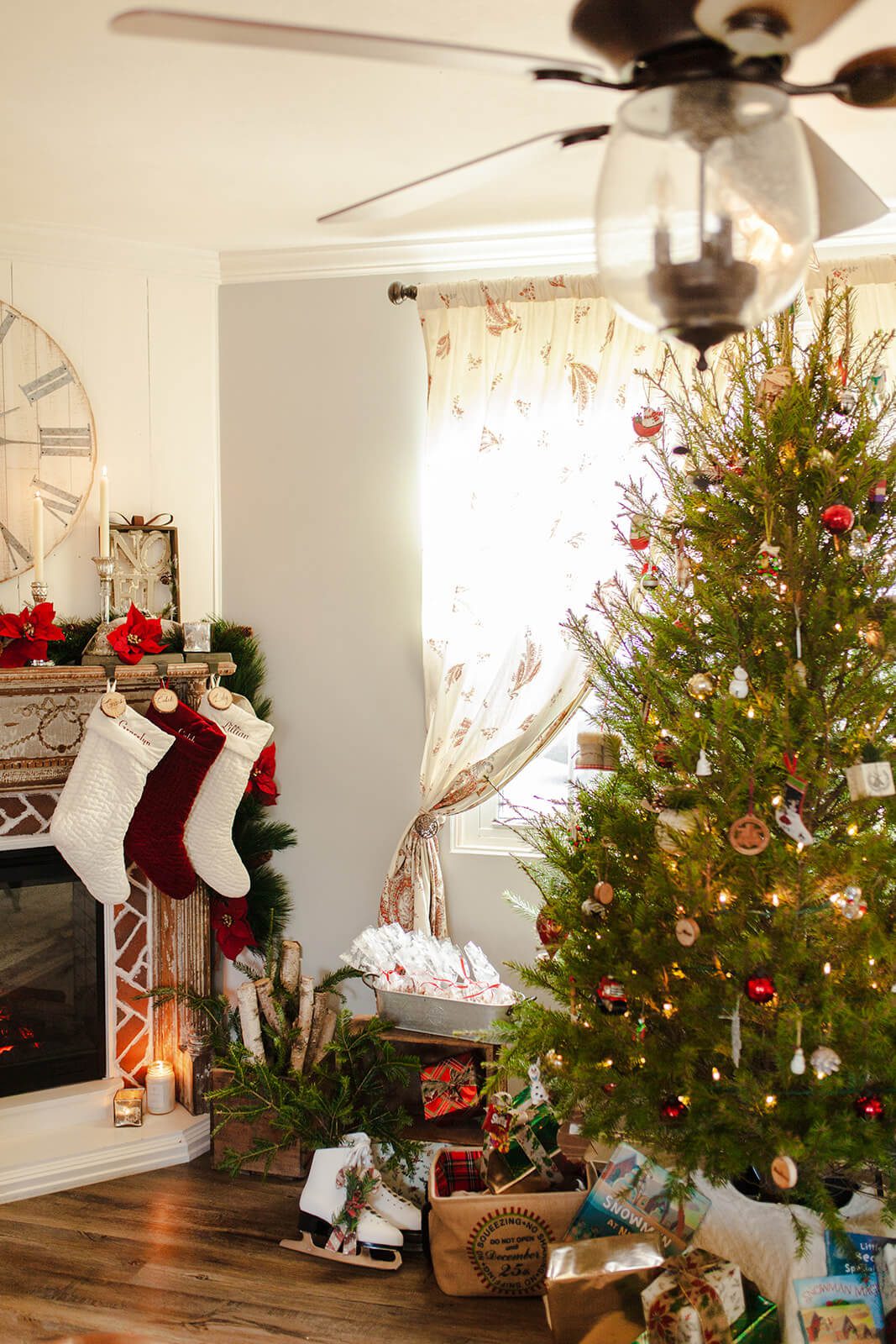 This Pennsylvania Christmas home satisfies all the holiday senses and feels cozy and warm.
Christmas is the most wonderful time of year. It's a magical season when children ask Santa to fulfill their holiday wishes, and Christmas farmhouses become adorned with festive décor. Through her holiday design choices, Ahna Fulmer, author and owner of Hammers and Hugs, creates the magic of Christmas for her children and guests on many different levels. This includes the sights, sounds, smells, and tastes of the holiday in her Pennsylvania Christmas home.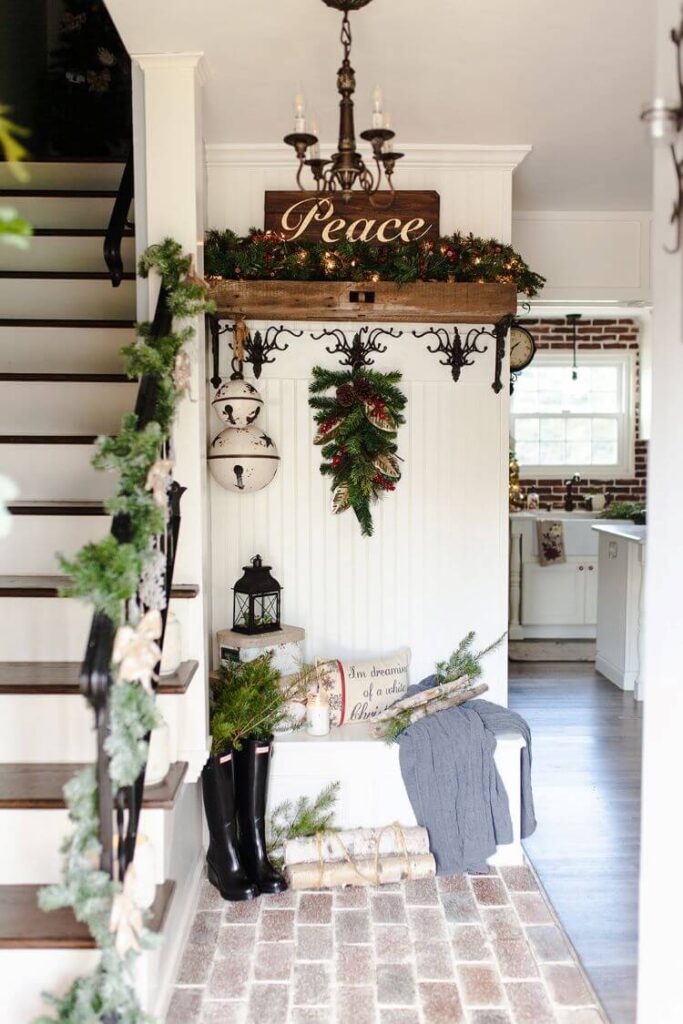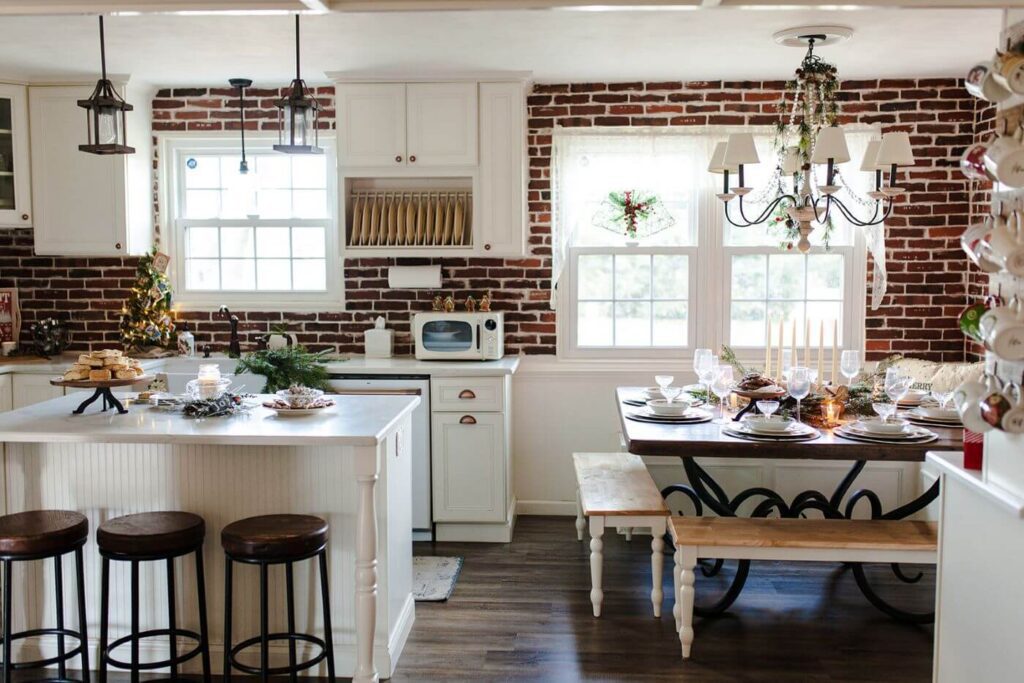 Christmas Senses
"Christmas is the time of year that anything feels possible," says Ahna. "I love watching the wonder in my kids' eyes as they contemplate the possibility of Santa being real and the magic of going to bed and waking up to a Christmas wonderland." To appeal to the sights of the holiday, she selects for her holiday color palette a seasonal blend of reds, greens, and cream colors throughout her Pennsylvania Christmas home.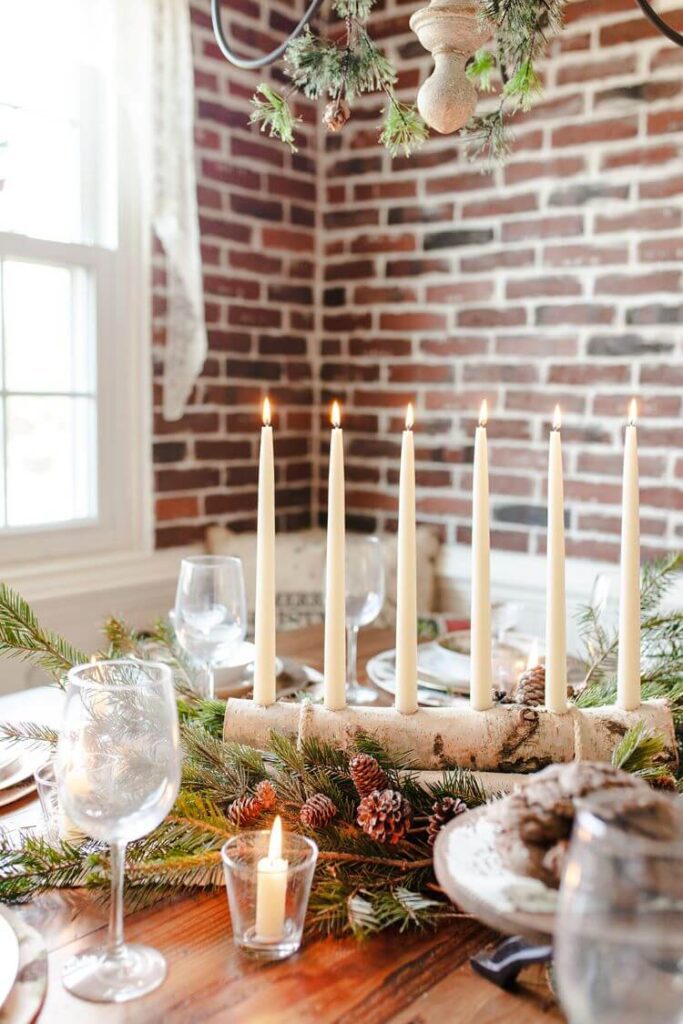 For holiday sounds, Ahna turns to the classic tunes of Michael W. Smith, the Manheim Steam Rollers, Michael Buble and or Josh Groban, whose music pours through her sound system. And in terms to the smells and tastes of Christmas, there might be nothing better than "the nostalgic aroma of cinnamon and cloves from a candle, or the taste of freshly baked apple pie from the oven."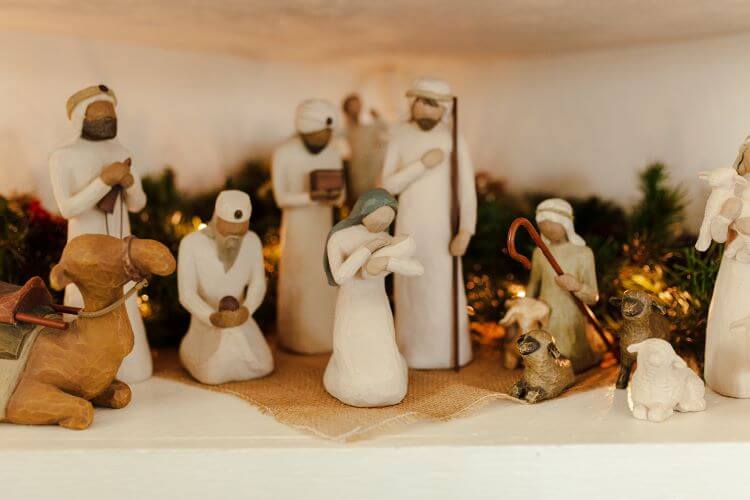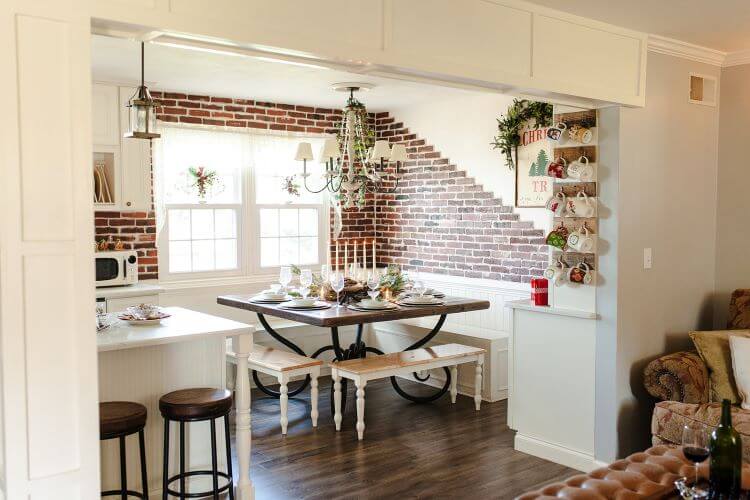 According to Ahna, creating the magic of Christmas goes beyond just aesthetics. "Home décor is so much more than what we see. It is the collective response to all the senses when one steps through the front door. My decorating includes the sights, sounds, smells, and tastes that help to create that feeling of Christmas magic year after year."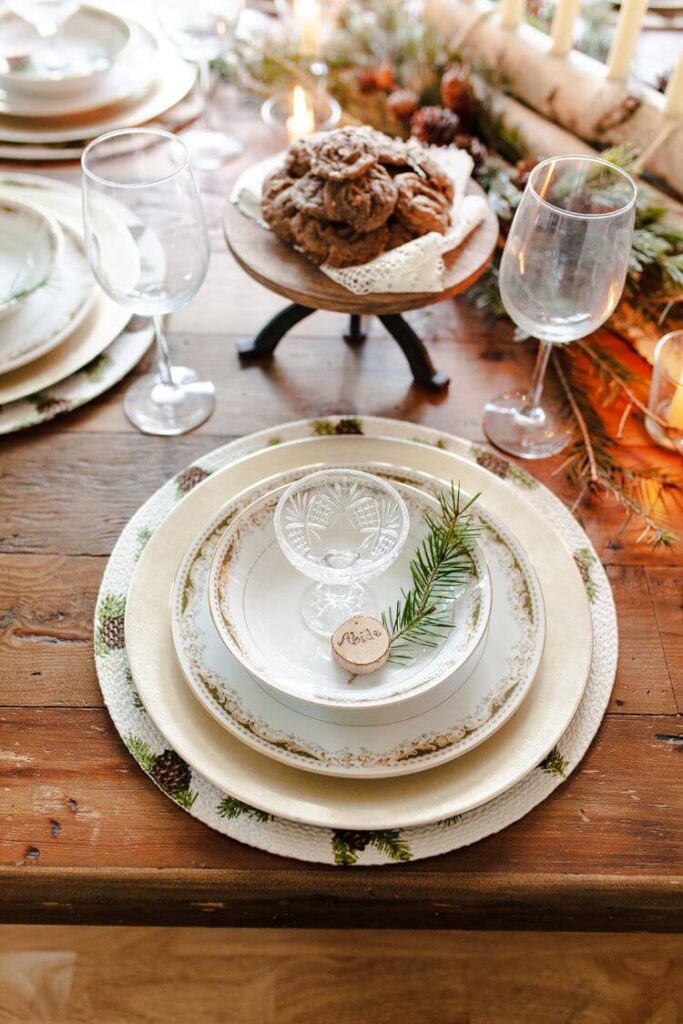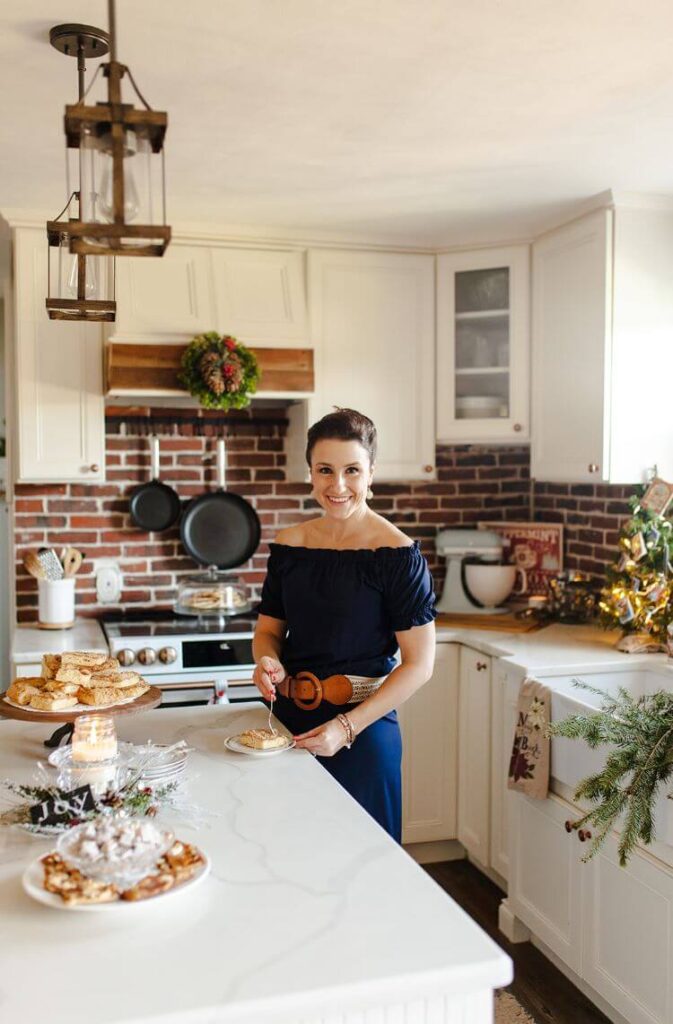 Vintage Appeal
But Ahna especially adores a worn, lived-in look for her Pennsylvania Christmas home. She especially loves her vintage-inspired Christmas mantlepiece. "I'm an avid lover of French country style, and therefore, I feel at home with the rounded worn edges of a vintage piece, or the chipped aesthetic of an antique find," she says. To get the vibe, she searches thrift stores, online auctions, and community garage sales.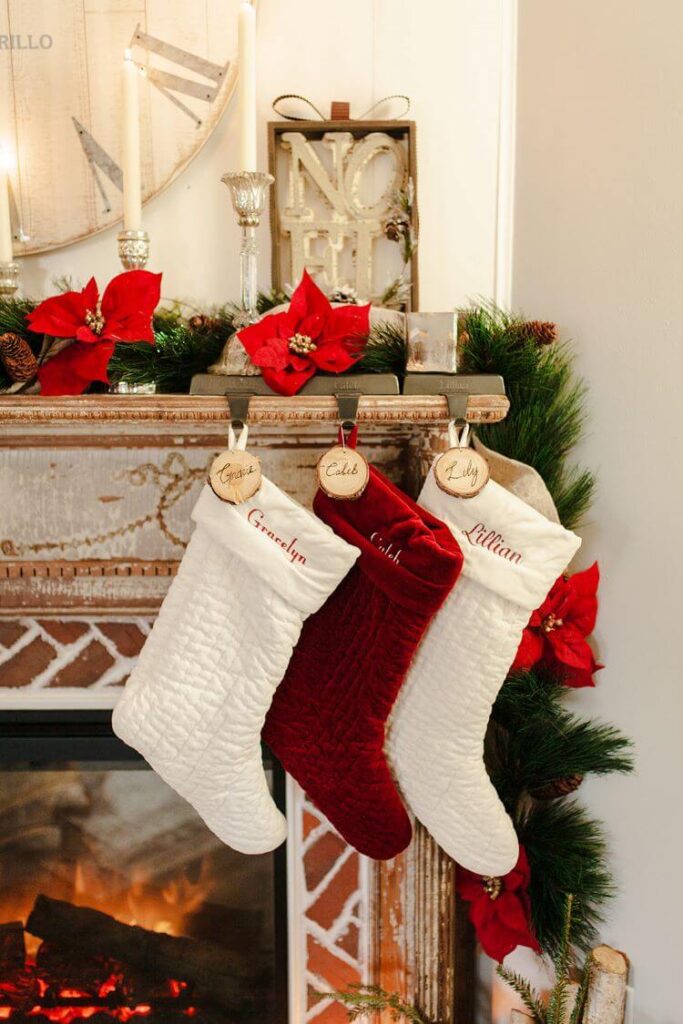 Yet she is quick to remind others of the potential of Facebook Marketplace. "One of the most overlooked retail sites in the virtual world is Facebook Marketplace. I hear from my followers that they are nervous to make transactions in that space. But with practice, it is an incredible way to update or renovate your home," she says. But she's made great finds on Facebook Marketplace, including two skids of reclaimed brick. She then cut these by hand to create the floors and the walls in her home, saving her thousands of dollars in the process.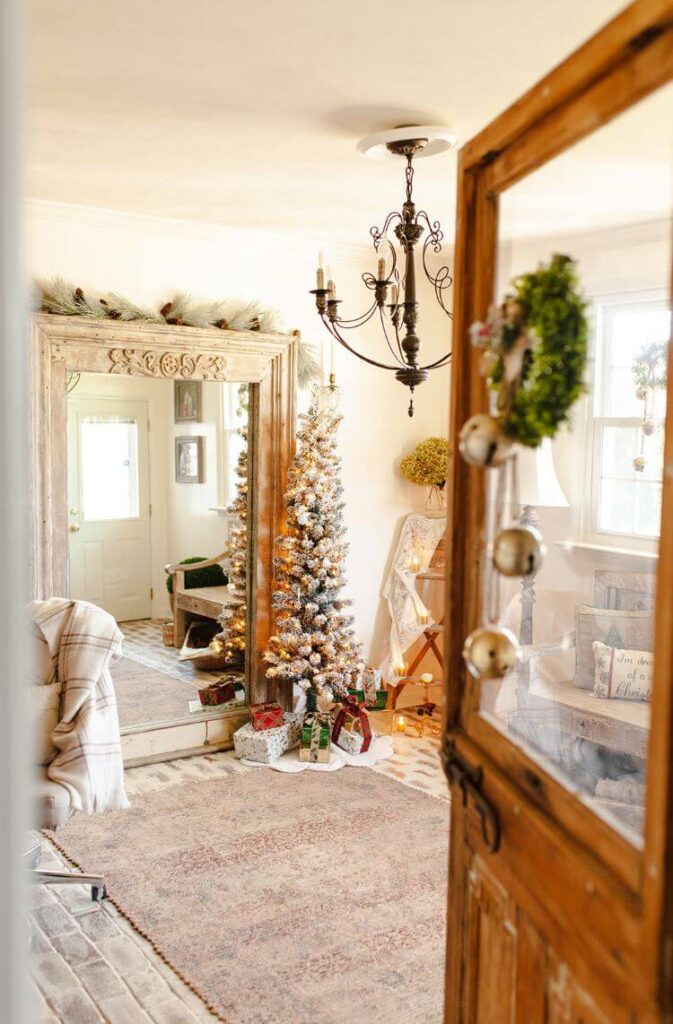 Start Early
Perhaps the best advice Ahna can dispense is to start your decorating early. "Every mid-November I start the process of decorating and preparing for Christmas," she says. But you can start even earlier. While unpacking your decorations, write yourself a list of all the pieces (like more vintage ornaments) that you would like to add to your holiday décor in the future. Later, when the holidays are over, you can "find the items online and buy them for the following year, as they often go on sale during the 'off-season.'"
Christmas doesn't have to be over and done with all at once this way. Like Ahna and her Pennsylvania Christmas home, you can keep the Christmas spirit alive year-round. Perhaps now might be a good time to start those DIY Christmas ornaments you've had your eye on? "I love the slow unfolding of the season and have learned that decorating a little at a time helps to prolong that sense of Christmas joy."
---
Want another Christmas house tour? Check out A Metallic Christmas For This Idaho Home for dazzling color inspiration! Of course, don't forget to follow us on Instagram, Facebook and Pinterest to get your daily dose of farmhouse inspiration!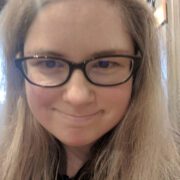 Michelle Mastro
Michelle Mastro is a freelance writer and editor. She covers lifestyle, parenting, travel, food, and health/wellness topics for magazines (and their websites). She especially loves writing about homes and has a deep affection for farmhouses of all kinds. She is currently based in the Midwest but loves to travel as much as she can. You can follow her on Twitter, LinkedIn, and Instagram.