An Iowa Fixer-Upper Rescue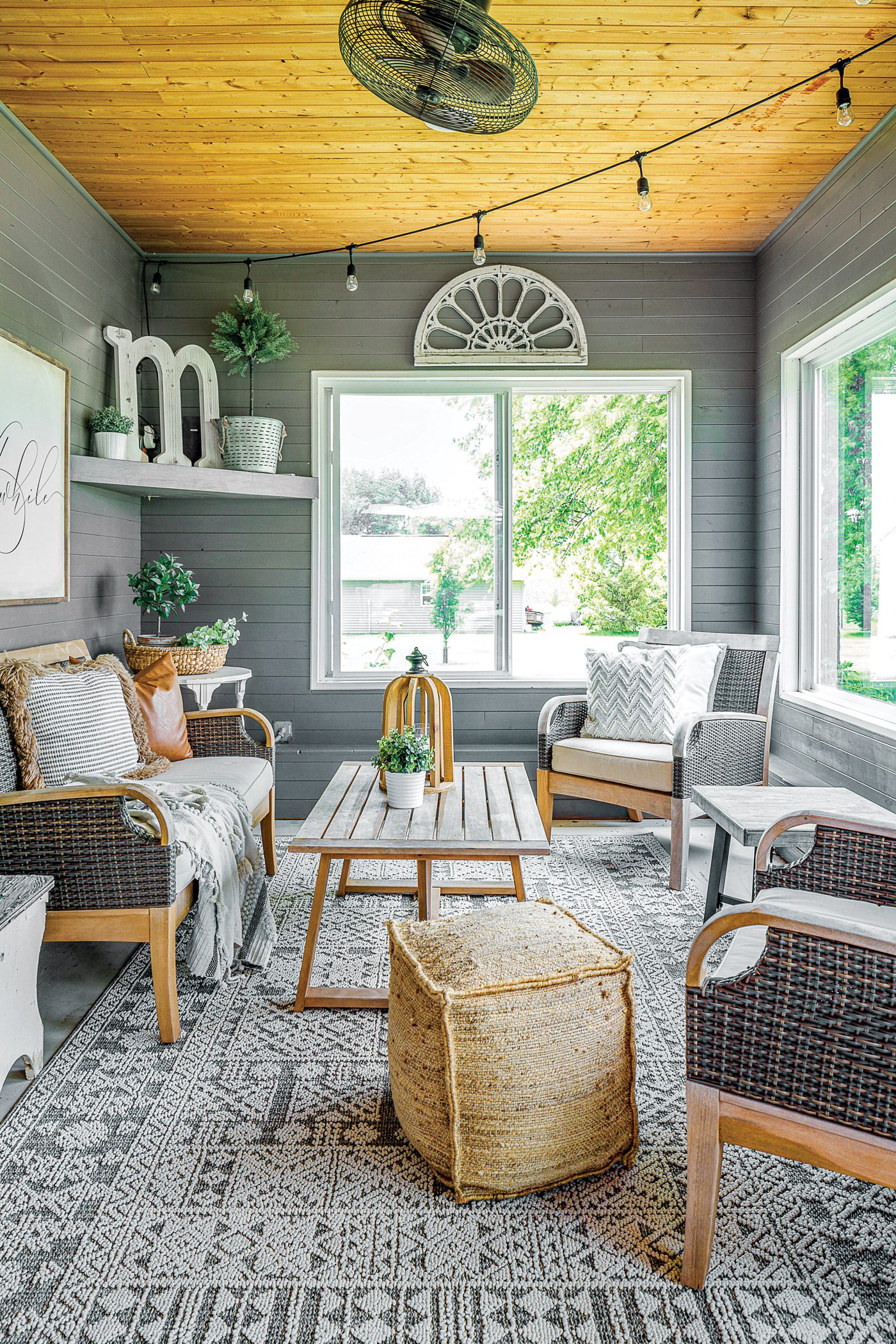 See how this Iowa fixer-upper went from a rundown mess to a character-filled family home.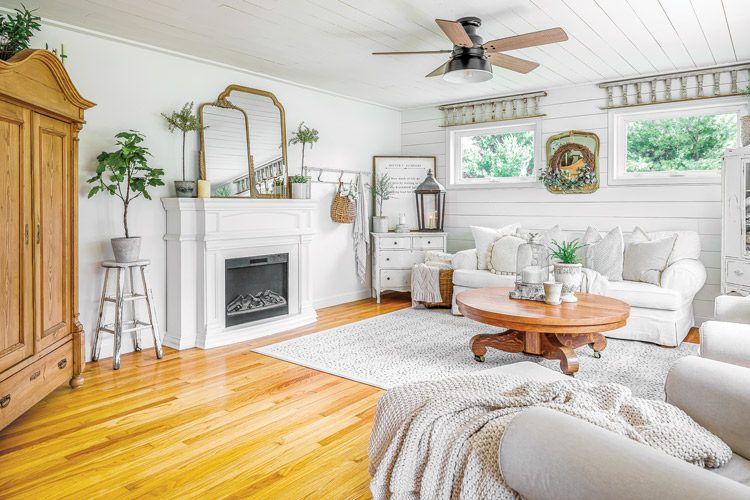 Fixer-uppers can be daunting but also provide a wealth of opportunity. When blogger Erica Mueller of Our Forever Farmhouse moved with her family into their Iowa home, they quickly realized just how much of a fixer-upper it really was. "It needed a lot of work," Erica says. "It smelled, it was really dirty ... we found water in the basement and there was even a snake [hibernating] in the walls."
Five years later, the family has finally gotten to the point where the renovations are almost done. Things have been rebuilt, rearranged and repainted, and the result is a charming and welcoming home that's becoming the "perfect spot" for Erica and her family.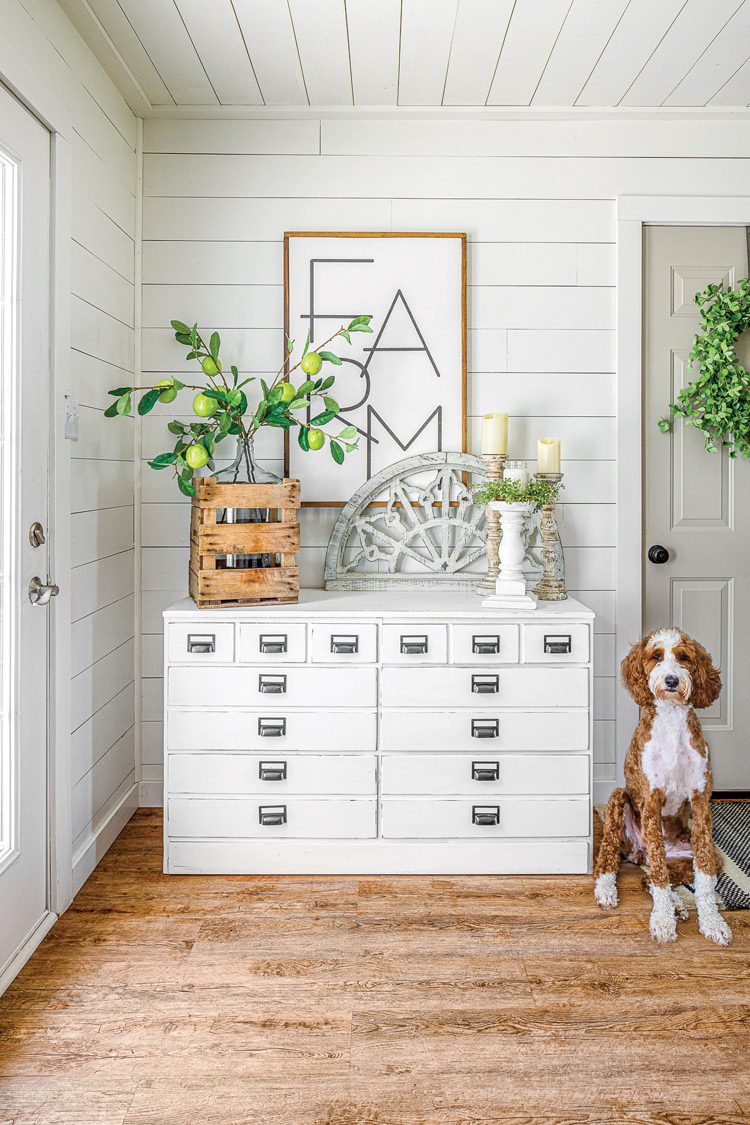 Iowa Fixer-Upper Renovation Process
Erica's guiding principle when designing and renovating the 1,300-square-foot home was to keep things light and bright. She did this by painting in warm, white tones, opening up rooms and making sure spaces were clutter-free. "It's not a huge house," says Erica, "so we wanted to do anything to make it seem a little bit larger."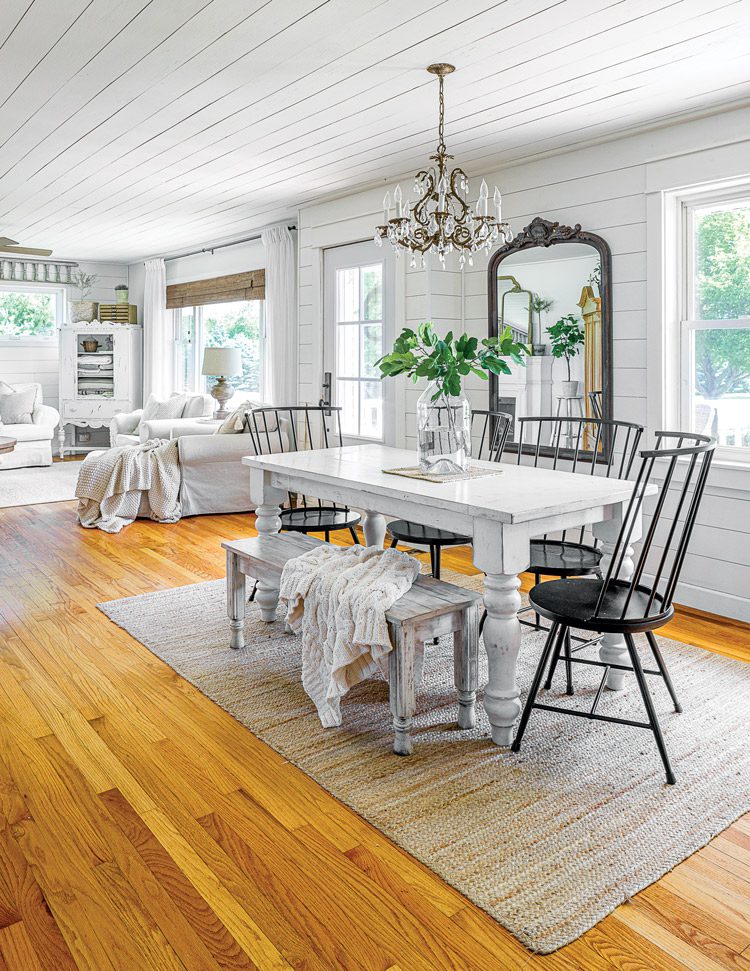 Another important design focus was adding character. "[The home] was built in 1958, and there's not really a lot of original character—so we're always trying to add some," Erica says. Planking the ceilings brought a rustic, down-to-earth vibe to the spaces, and keeping the original wood floors made sure the home stayed true to farmhouse style.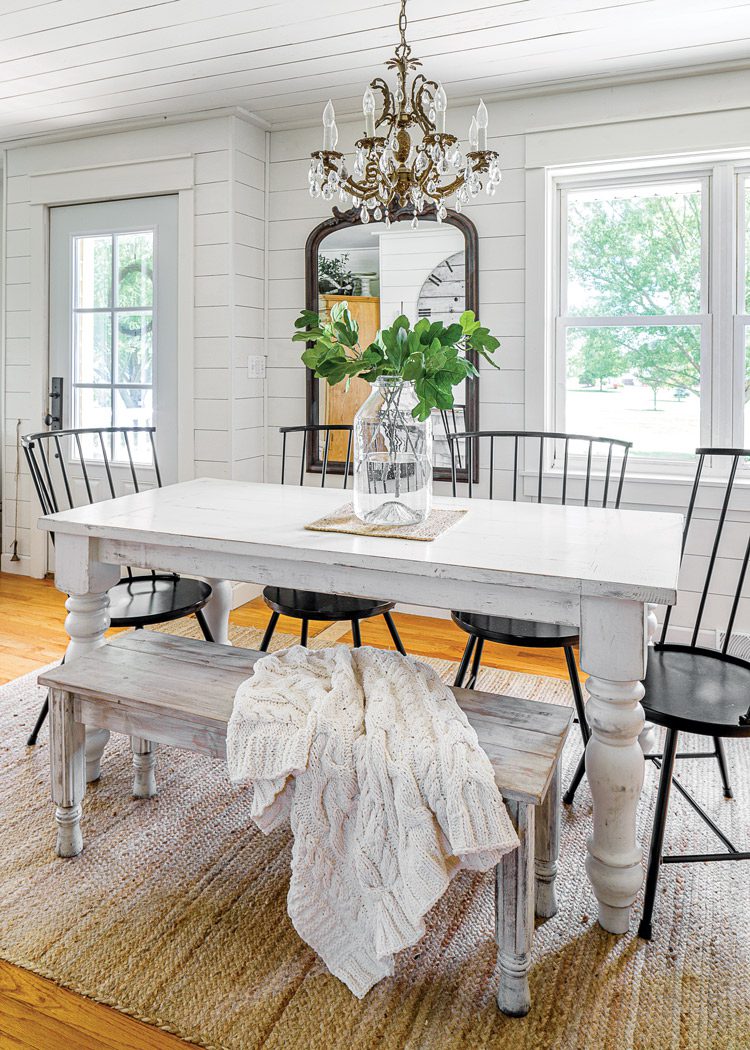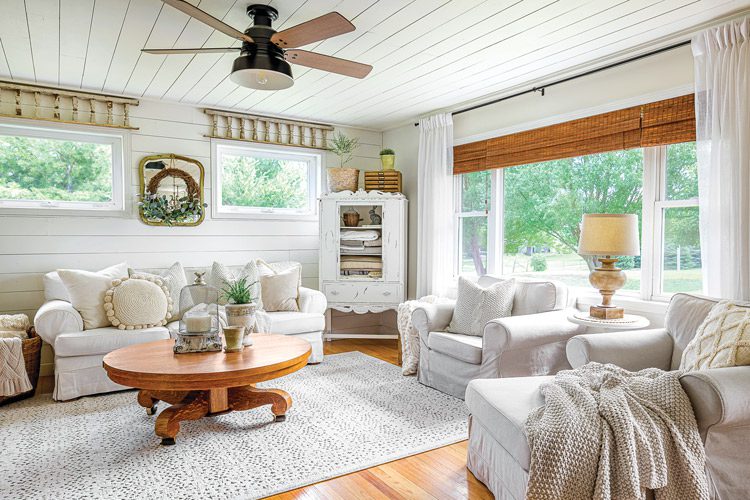 What's Inside
The living room embodies that "light and bright" theme with white ceilings and walls pairing easily with the off-white sofas and fireplace. Warm touches of wood tie the space together and keep it from feeling too impersonal.
Erica took down the nearby wall to open the space to the dining room. She and her husband built the dining room table and bench: "We actually used to build furniture," she says. A vintage chandelier hangs above it, and the glassy baubles and nearby mirror reflect the light that pours in from the windows.
The entry/laundry room has undergone another amazing transformation in this Iowa fixer-upper. "When we moved in, it was full of dead cockroaches and grasshoppers, and it smelled so bad," she says. "We tore out a wall in between the two rooms ... and made it one large mudroom/laundry room/entryway. It's been completely gutted." The space now features a beautiful wall of built-ins, vintage furniture and a touch of Old World character, thanks to an exposed wooden beam and a set of white corbels.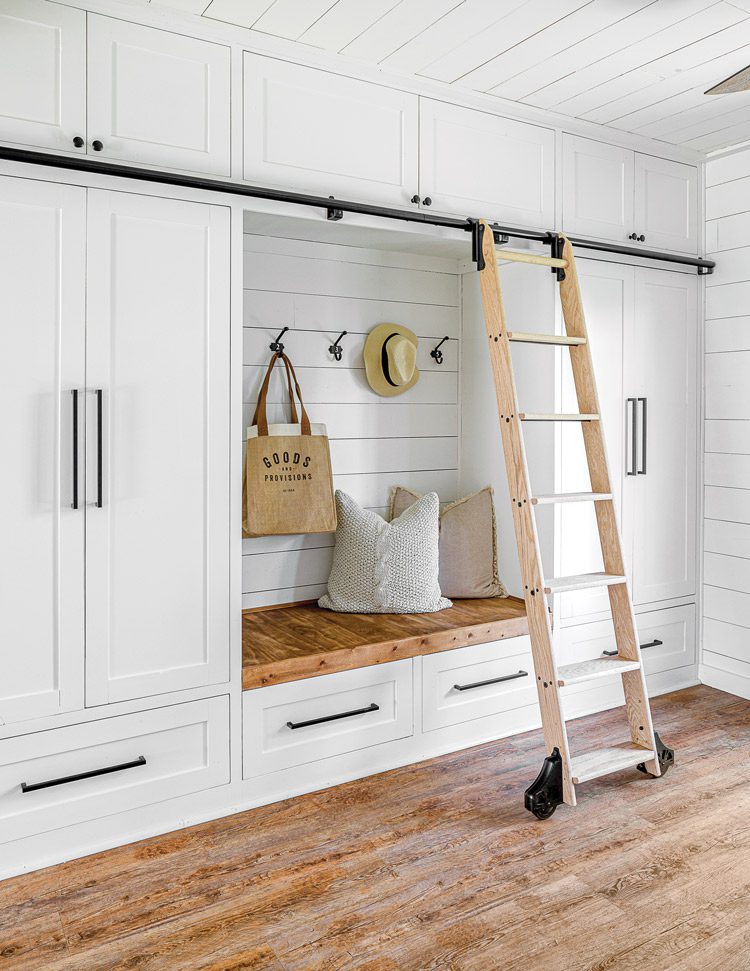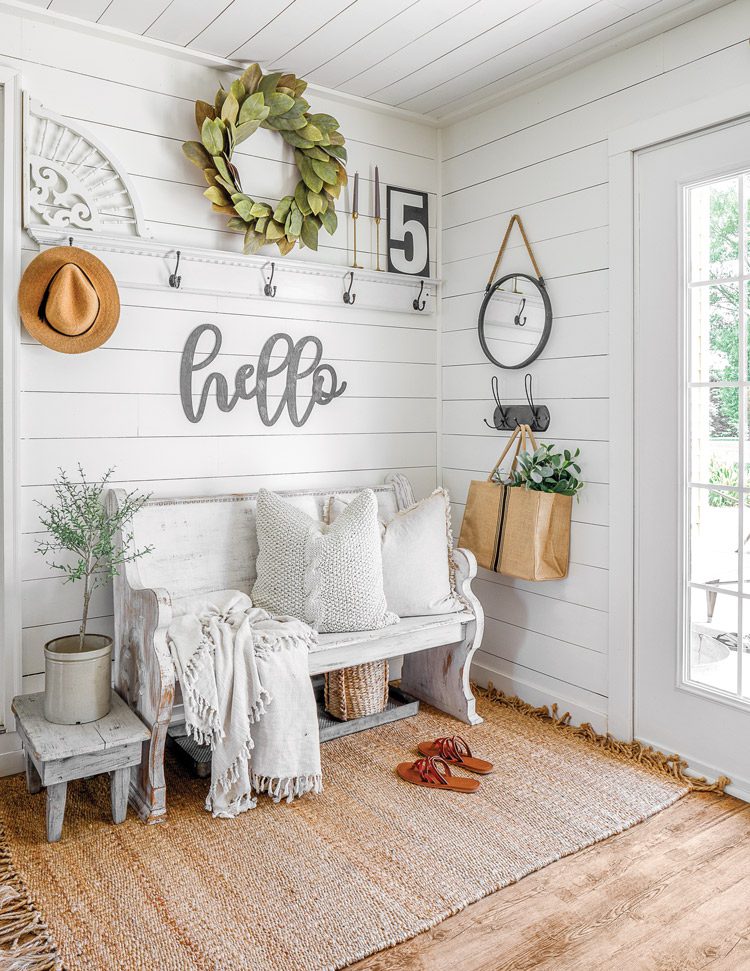 The kitchen features budget-friendly updates that look professional but didn't cost much, thanks to Erica's DIY skills. Art Deco tile on the floor is a builder-basic brown tile that Erica painted and stenciled over. "It was a lot of work and a lot of days," says Erica, "but was worth it."

Two-by-six pine boards brought a welcome update to the kitchen countertops. Erica sealed and whitewashed them for a classic farmhouse-chic look. "I tell everybody, if you cannot afford new counters and you want new ones, these are the way to go," she says. "Because I think it was only $60 to do them."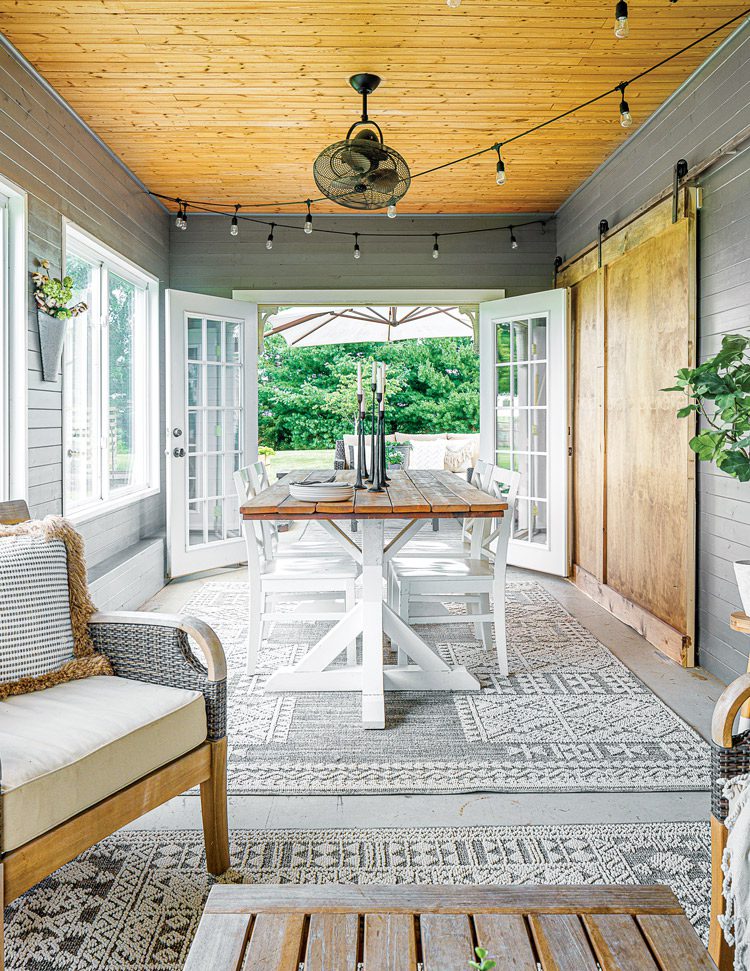 Sunroom Savvy
But the airy and welcoming design of Erica's home doesn't stop indoors—the home sits on three acres, and there's plenty more great design to be found outdoors. The attached sunroom provides an extra sitting area during the pleasant fall and spring weather. The only updates needed were repainting and adding a barn door.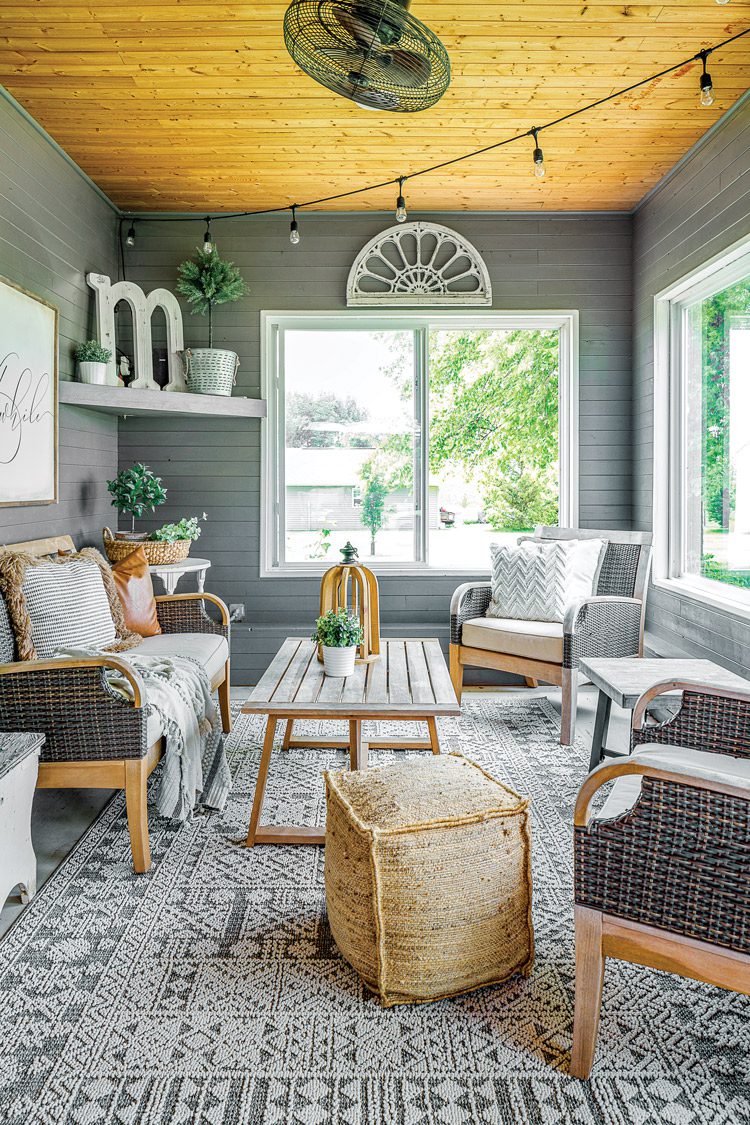 Outdoor Design
A back patio looks out on the pasture, where a few fun outbuildings sit. The greenhouse was Erica's quarantine project, which she built for less than $300 with old windows she bought on Facebook Marketplace.

Nearby is Erica's she shed, which she uses as her office and as a place to create content for her blog and her Instagram account.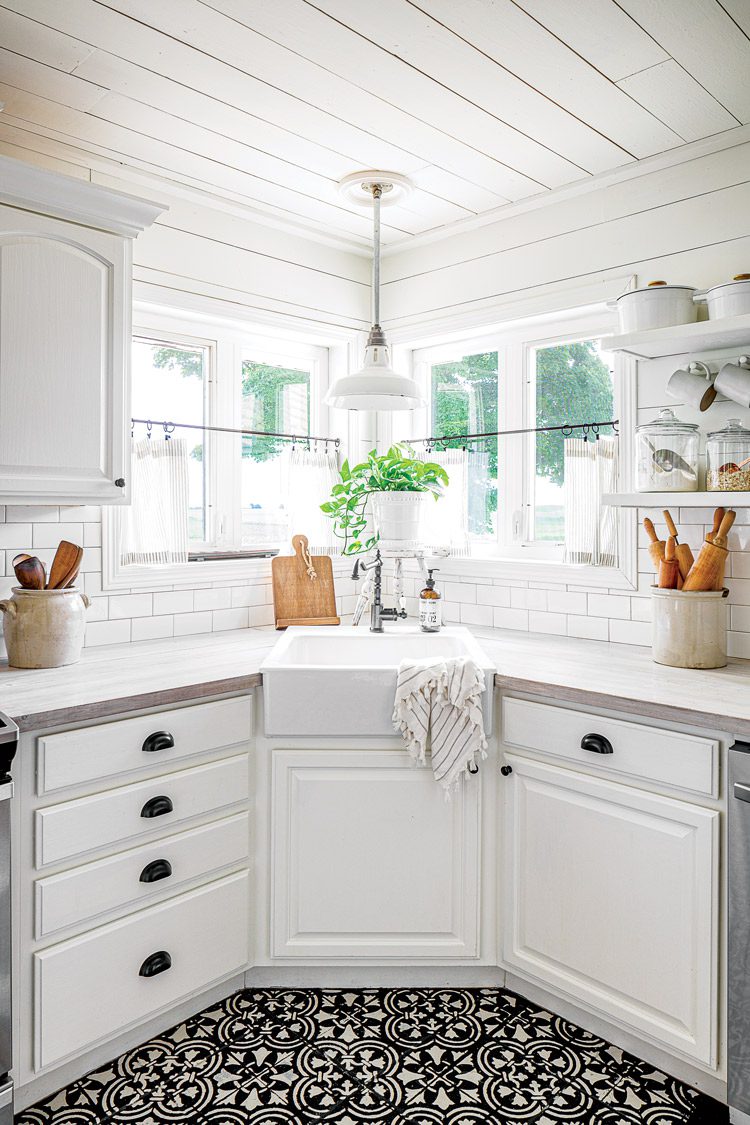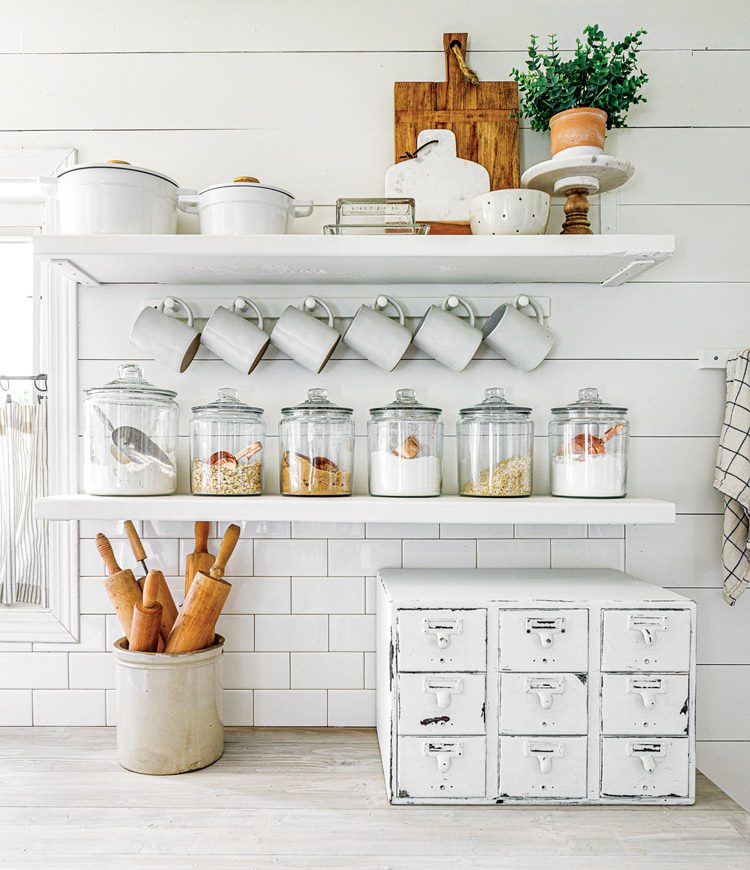 Bedroom Wrangling
Erica and her husband share the smaller spare bedroom, while her three boys share the larger primary bedroom. But Erica likes the smaller space. "I love it," she says. "I don't think we'll ever go back into the bigger one, just because I like how cozy it is in here."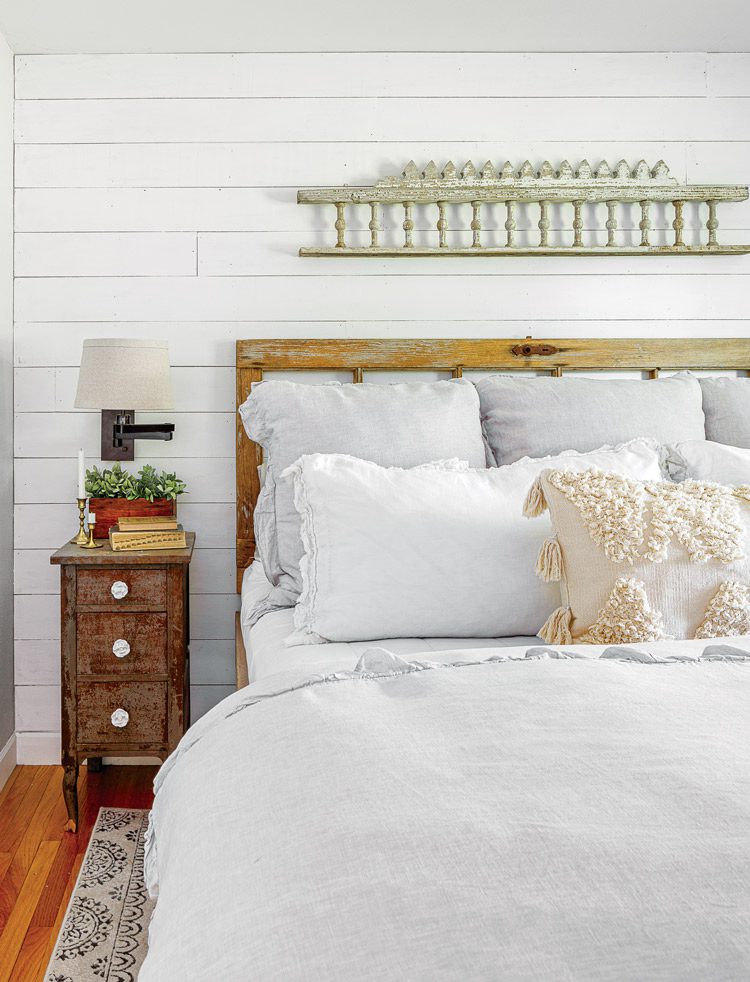 Erica's Iowa fixer-upper home was a labor of love, but it's become the ideal space for her and her family. And sometimes, that's all that you need.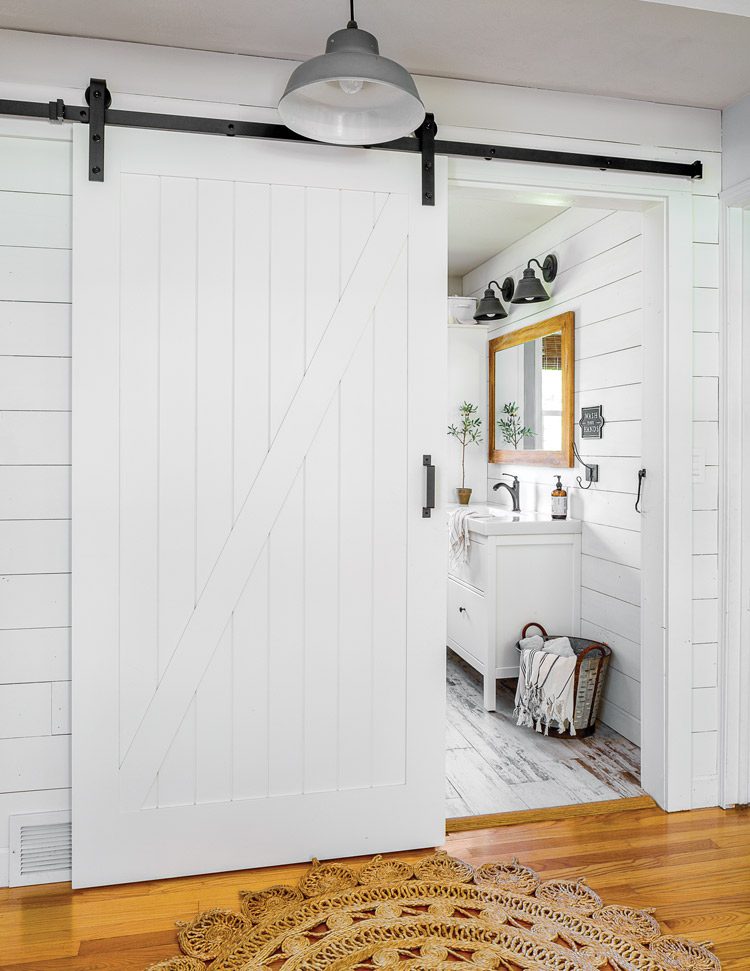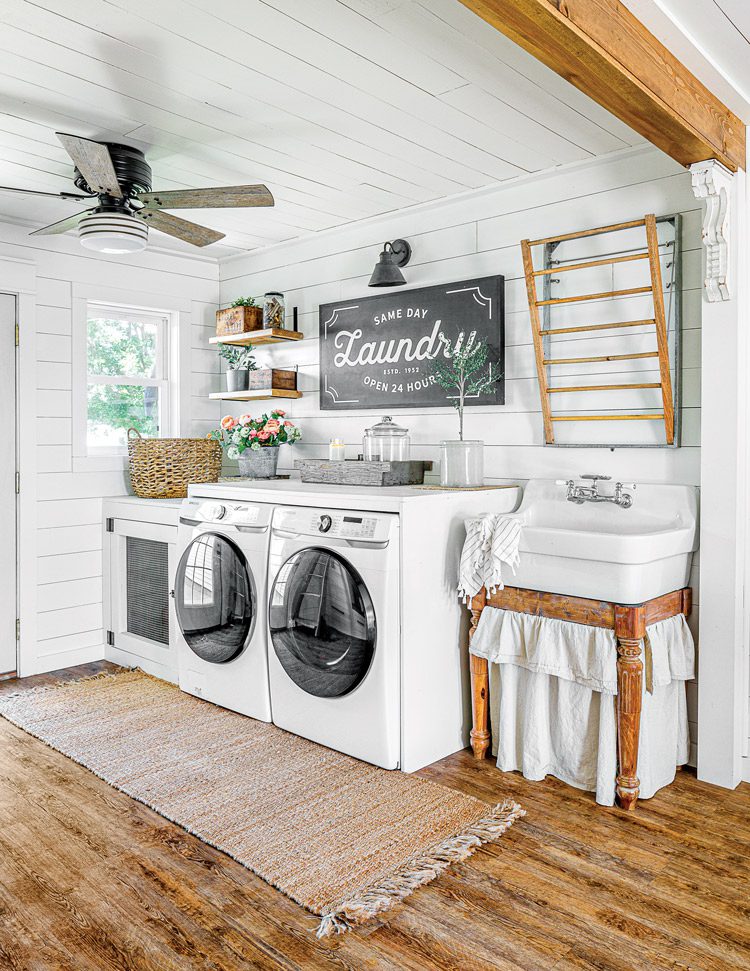 ---
Looking for more Midwestern farmhouse inspiration? Don't miss "Lakeside Luxury in Minnesota." Of course, don't forget to follow us on Instagram, Facebook and Pinterest to get your daily dose of farmhouse inspiration!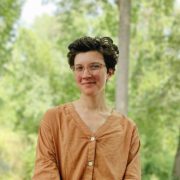 Rabekah Henderson
Rabekah Henderson is a writer and editor creating stories about the faith we hold, the homes we create and the world we live in. Her work has been featured in publications like Mere Orthodoxy, The Spruce, Common Good and Atomic Ranch. See more of her work at rabekahwrites.com.