10 Boo-tiful DIY Halloween Costumes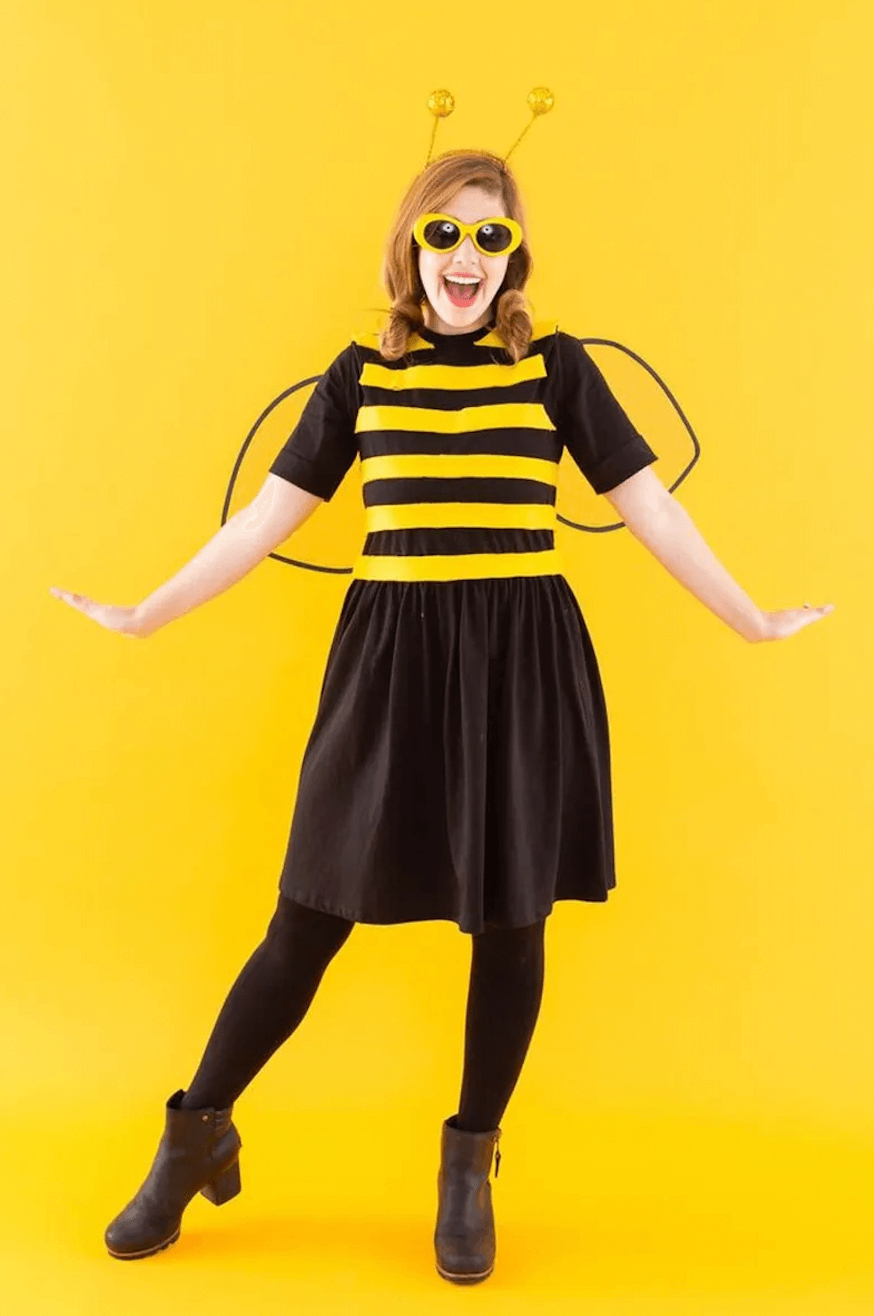 Image via Brit+Co
Trick or treat! And we've got a treat for you—10 sensational DIY Halloween costumes perfect for farmhouse style. They're sure to grab attention at the local monster bash and plus, they won't scare your bank account. Grab the scissors, unwind the yarn and get ready for some spooky DIY magic!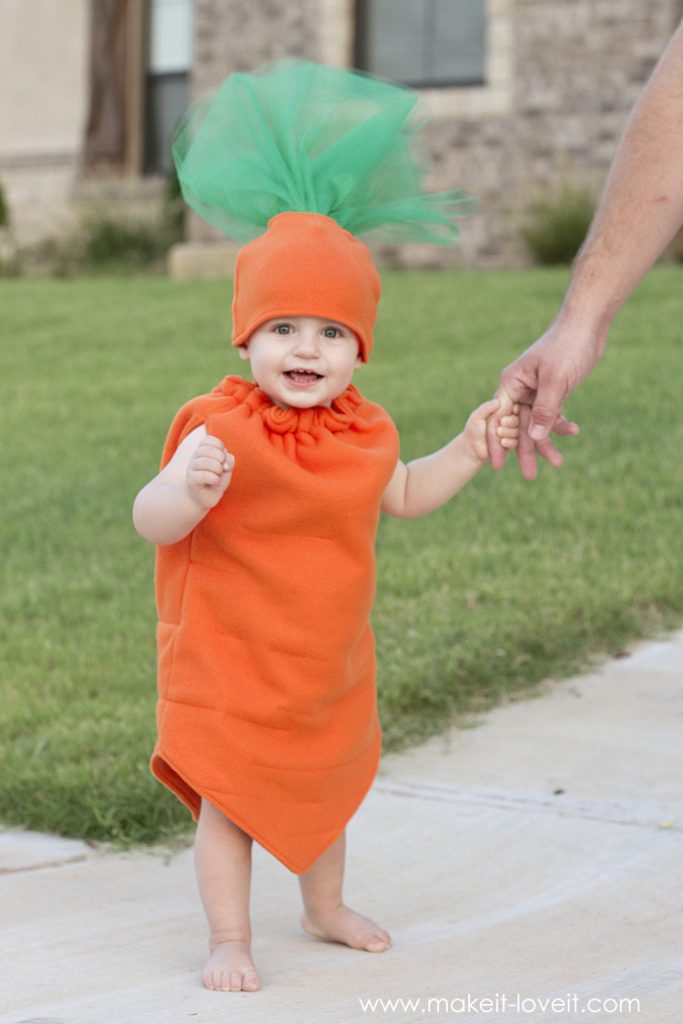 Carrot Craze
Don't worry, this little veggie monster doesn't come with any 'carrot karma'! Grab some orange felt and green tulle at the fabric store to create this smile-worthy DIY Halloween costume.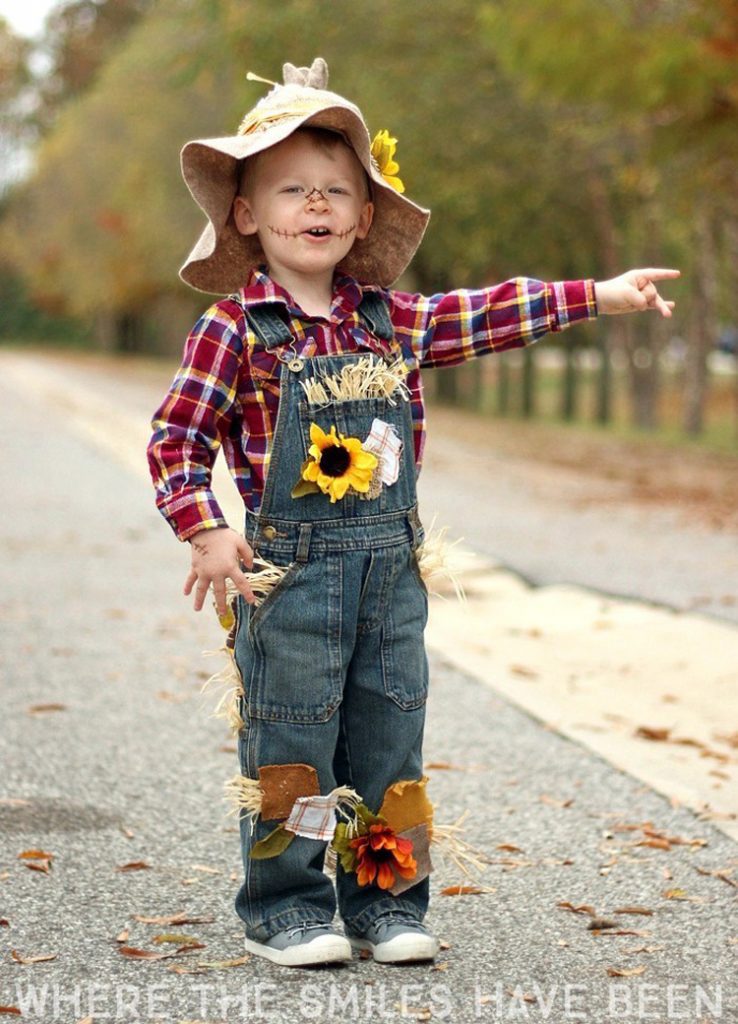 Too Cute and Full of Stuffing
Don't toss out that old pair of overalls just yet! Patch up the holes with some felt, flowers and straw for a too-cute-for-words masterpiece. Send your little scarecrow out for candy in comfy style this year!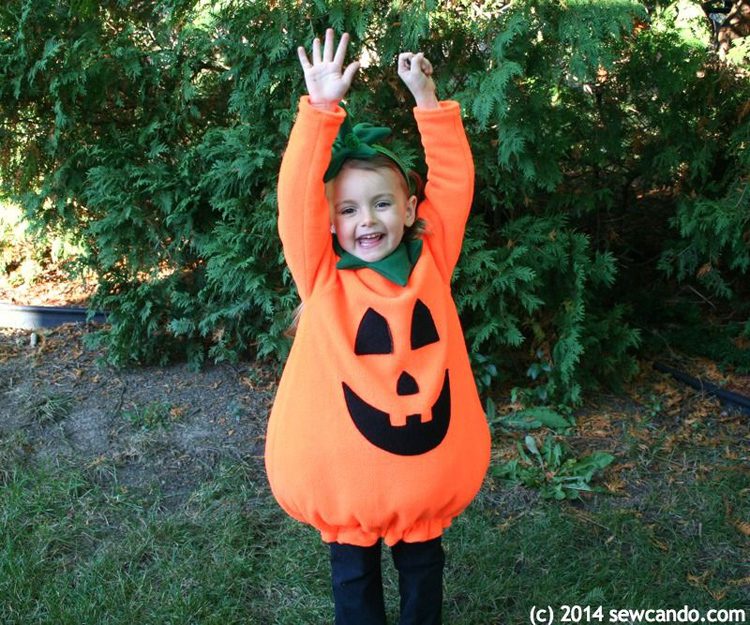 The Littlest Pumpkin
You can't find this level of cuteness at the pumpkin patch! DIY Halloween costumes like this one will keep your pumpkin warm throughout the night of trick-or-treating and light up the neighborhood with smiles.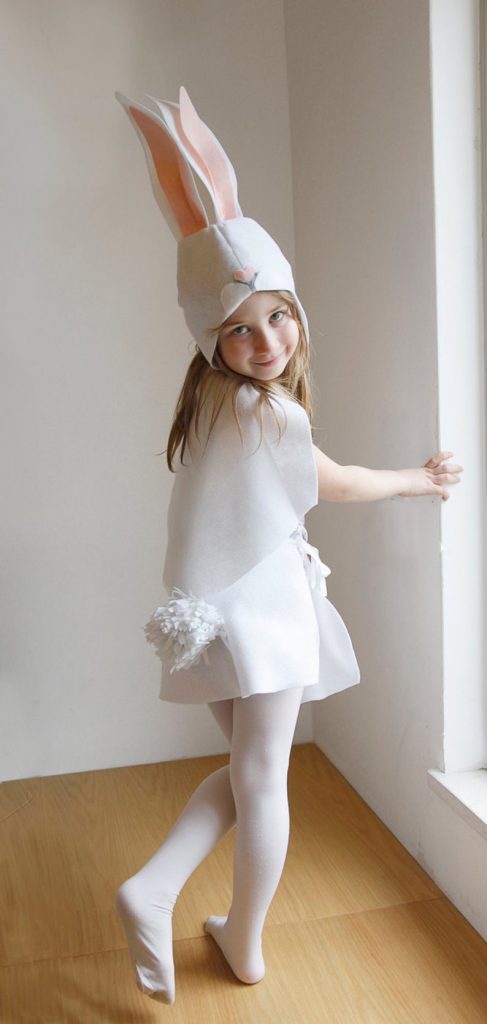 Little Rabbit
Rabbits might be annoying when they're munching on your vegetable garden, but if you're not Mr. McGregor, then this little bunny costume is the perfect pick! Plus, it's already halfway done for you, courtesy of Imaginary Tail on Etsy.
Best of the Roost
Halloween might be spooky but this DIY Halloween costume ain't chicken. With simple cut and glue steps, this project is easy work yet polished and detailed.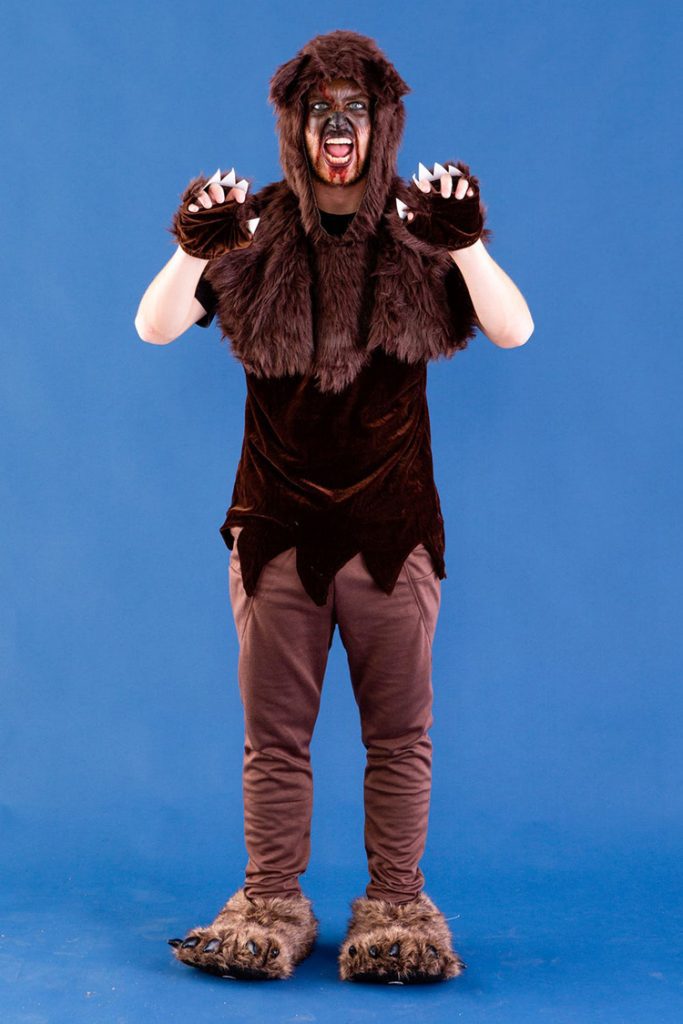 Bear Necessities
Some costumes are too scary to 'bear'. Stumble right out of the briar patch with this easy-to-make growler. It'll take some pre-planning if you need to order supplies, but end result is definitely worth the wait!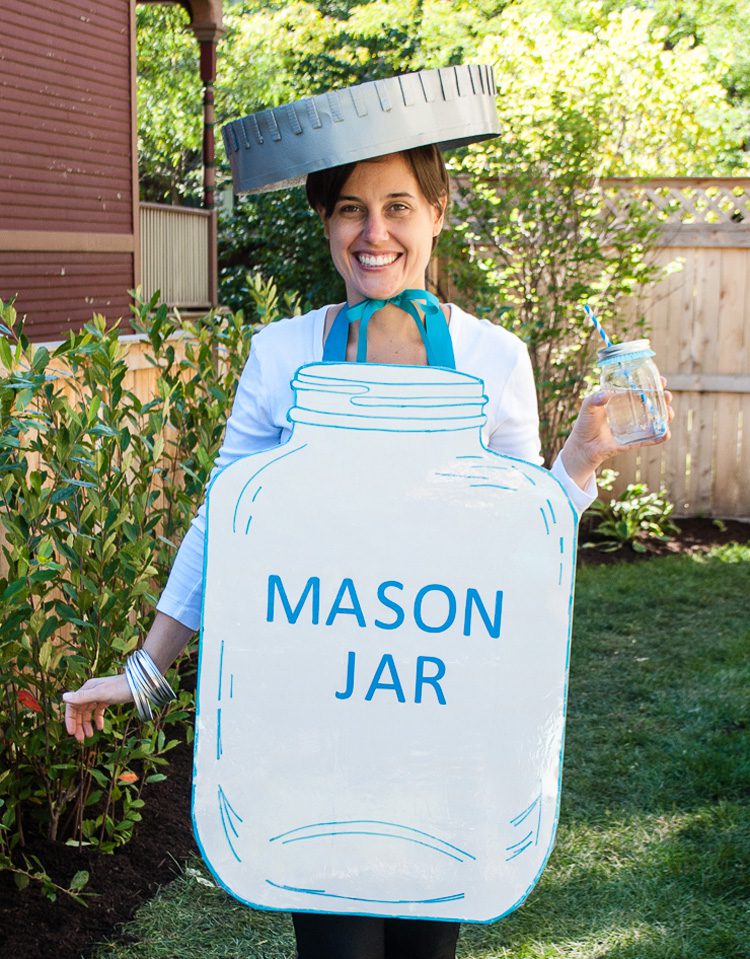 Mason Jar Magic
This DIY Halloween costume is for all you Mason jar maniacs out there! And here's the best part: it requires no sewing. You can spruce it up any way you want; have some fun and switch out "Mason" for your family name or play with different fonts. It's up to you!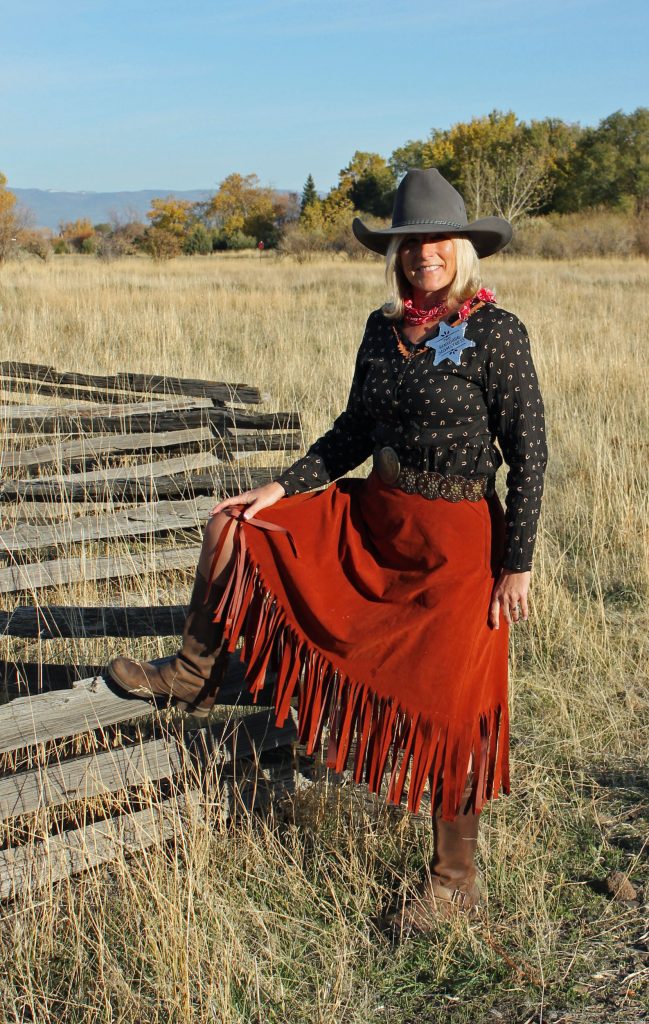 Cowgirl Sass
There's a new sheriff in town, and her name is 'DIY Diane.' A lot of the pieces for this costume might already be in your closet, making it an ideal choice for a quick throw-together get up!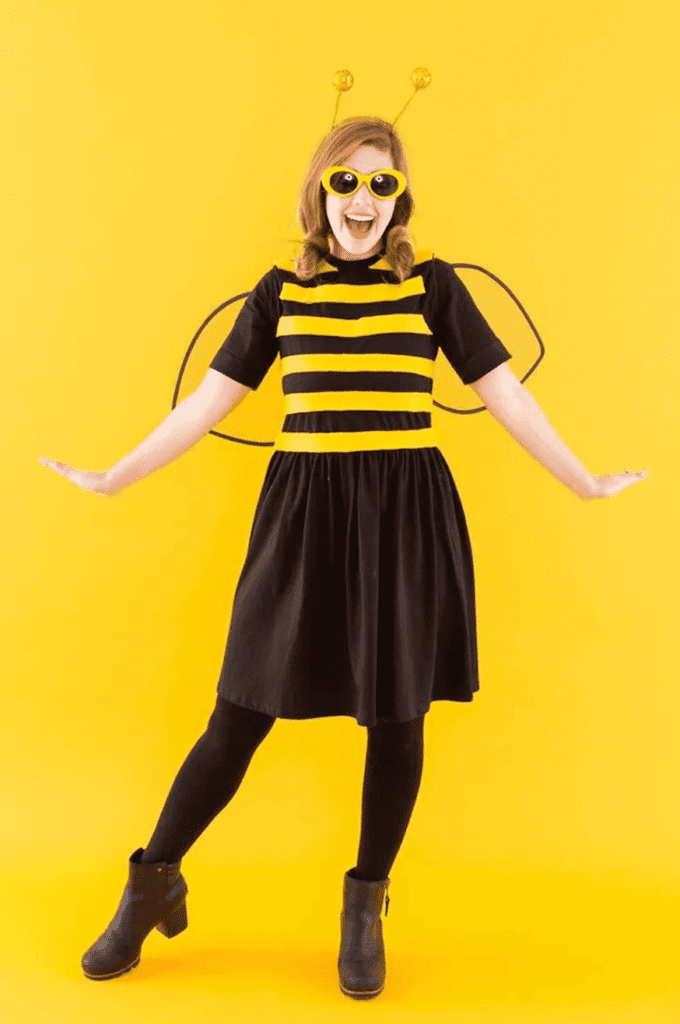 Bumble Bee
Who pollinates all the crops, vegetable gardens, fruit trees and flower fields that make farm life possible? The bees, of course! This cute DIY Halloween costume by Brit+Co is both clever and cute.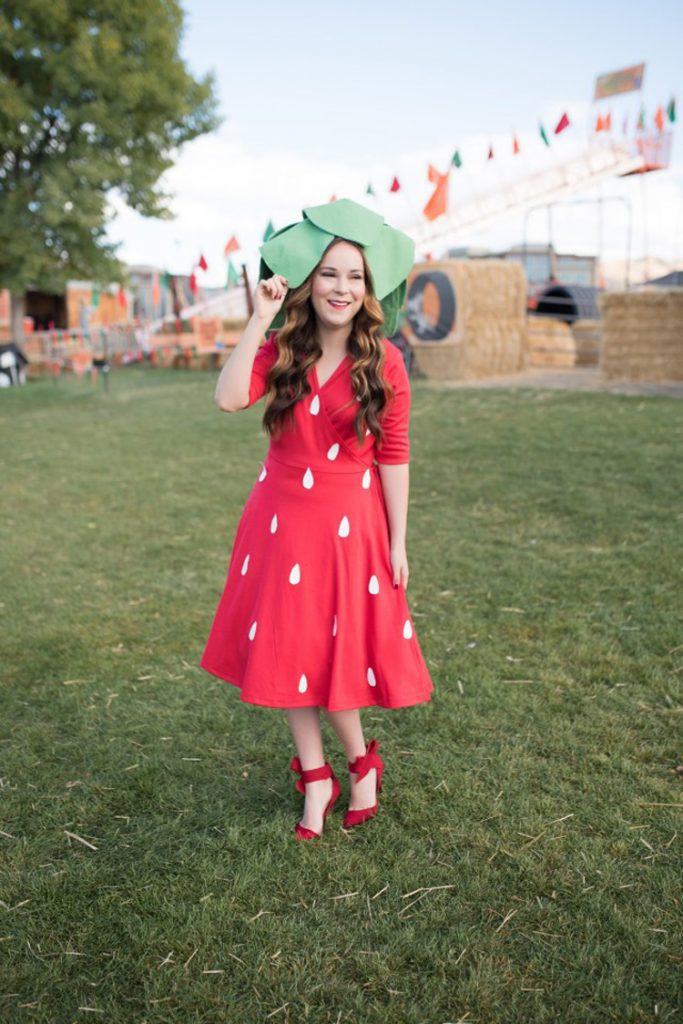 Sweetest Strawberries
Bring a little summer time sweetness into October with a red dress and green felt hat. This charming costume is so pretty and polished with just a touch of vintage flare.
---
Want some more DIY magic? Click here to spruce up your home on a budget so you feel ready to host your Halloween get together. Of course, don't forget to follow us on Instagram, Facebook and Pinterest to get your daily dose of farmhouse inspiration!
---