Unique Ways to Decorate With Christmas Trees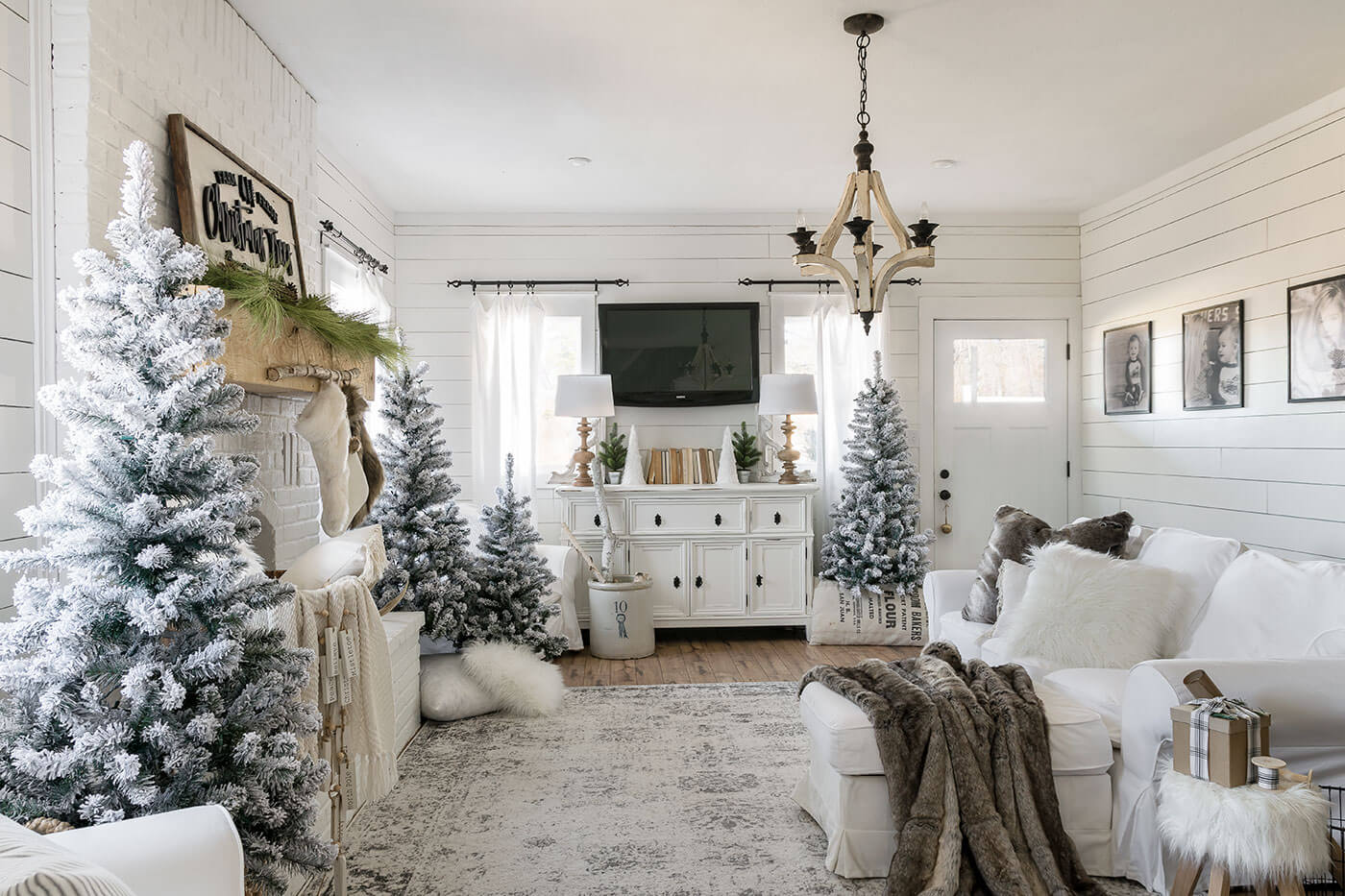 The large, decorated tree in the middle of the living room is beautiful, but if you're looking to spice up your tree tactics this year, try these ideas for other unique ways to decorate with Christmas trees.

Vintage Christmas Tree
Do you have a growing collection of vintage glass ornaments? Display a small tree just for your collection, so they don't get hidden among the newer ornaments. You could even forgo a large tree altogether and decorate with Christmas trees that are smaller—one with vintage ornaments and another with newer ornaments.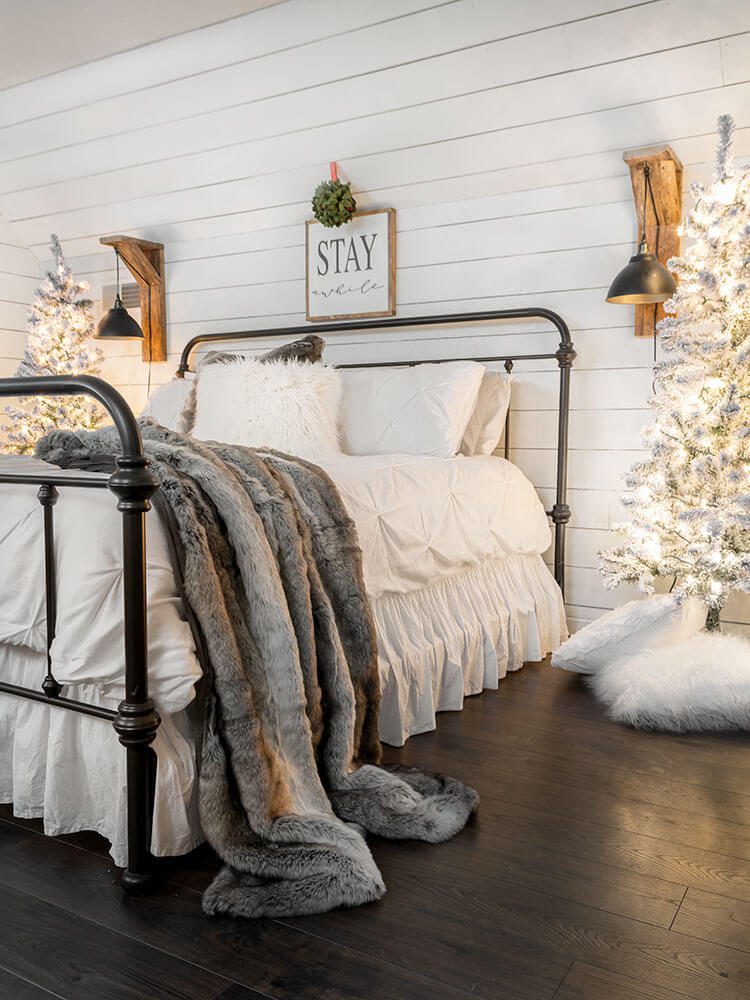 Room Trees
Who says you have to stick with just one Christmas tree? Add smaller trees to other areas of your home, such as bedrooms, the dining room or even a small tabletop tree in the bathroom or kitchen.
Kids' Trees
Do your kids or grandkids bring home adorable ornaments they've made at school, but which don't match your Christmas décor? Decorate with Christmas trees by getting them a small faux tree for their own room, which they can decorate with their homemade ornaments. This will make them proud and excited to get involved in Christmas decorating, and also keep your own tree looking cohesive.
Welcome Tree
Welcome visitors, family and even passersby by placing a Christmas tree outside your front door. You don't even have to decorate it—just light it up with a string of Christmas lights to go with the lights on your eves, or let it gather snow as the season progresses.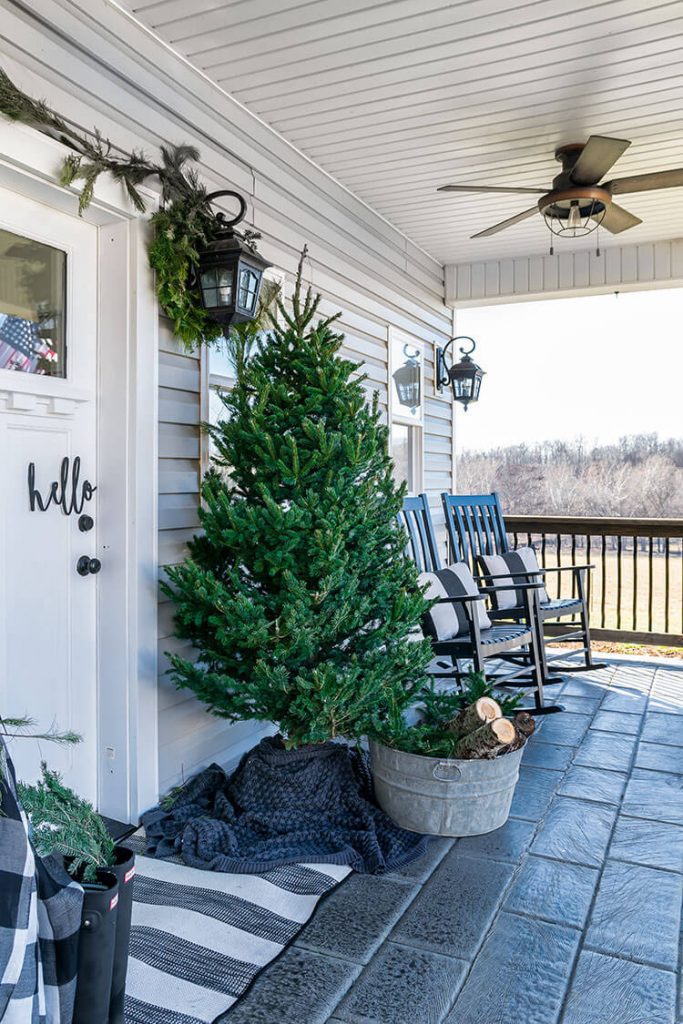 Flocked Trees
Not all the Christmas trees in your home have to be decked with ornaments. Bring a sense of nature indoors by getting a flocked tree and only adorning it with twinkle lights. Especially if you have white in your farmhouse décor, the flocked tree will blend nicely without being too overwhelming.
Forest of Trees
Instead of one big tree, decorate with Christmas trees by getting two or three smaller ones and displaying them at varying heights. This can replace your regular larger tree, or you can add these in addition to your larger, decorated tree, like homeowner Jo Shetley did here in the corner of her living room.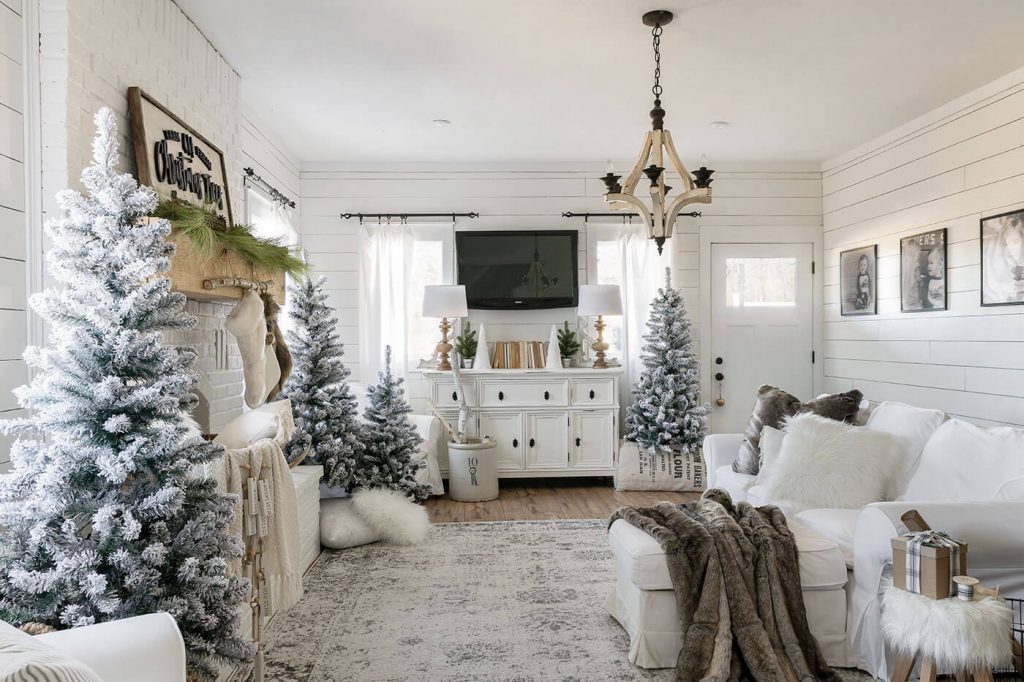 ---
Ready to decorate for Christmas? Check out these DIY ornament kits from Etsy! Of course, don't forget to follow us on Instagram, Facebook, and Pinterest to get your daily dose of farmhouse inspiration!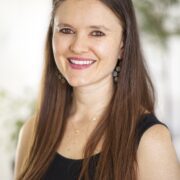 Victoria Van Vlear
Victoria is the editorial director of American Farmhouse Style. She shapes the editorial direction of the brand, both through the physical magazine and digitally on the brand's website and social media platforms. As a home décor enthusiast and DIYer herself, she knows what a little paint and patience can do for a room! Victoria is also a wife and mom to three little ones: two on earth and one in heaven. With any (not so spare) time, she devours book and dabbles in fiction writing. You can follow her on Instagram @victoriavanvlear