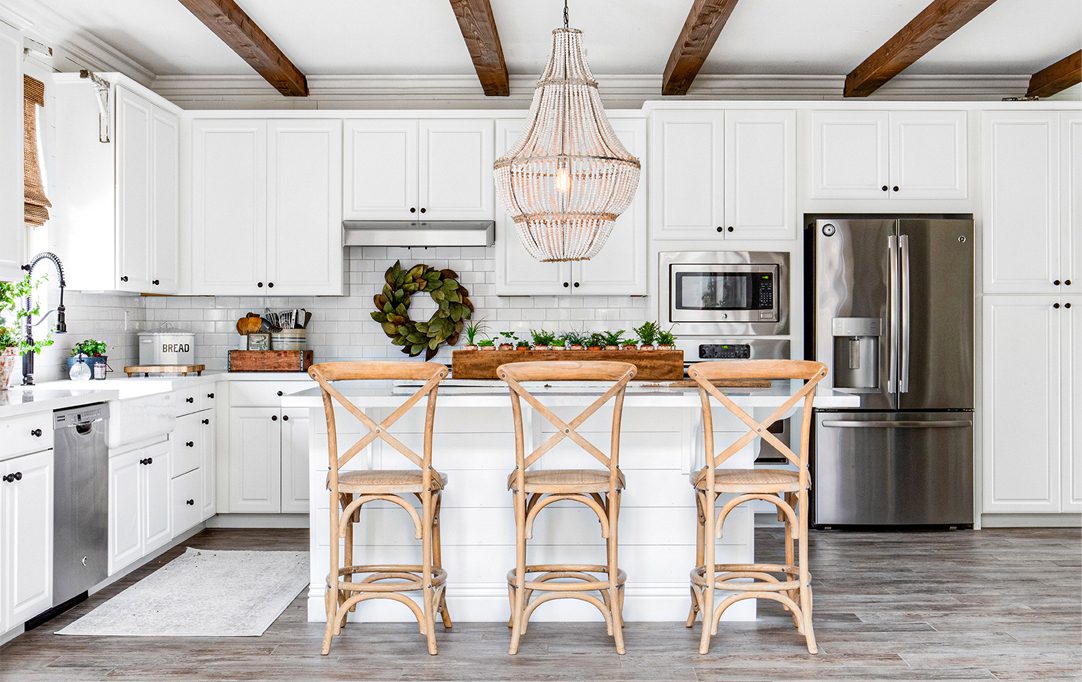 Become a Brand Ambassador!
Do you have a passion for community, creativity and content? If this description fits, we want to meet you! We're looking for our 2022 Brand Ambassador, who has their finger on the pulse of the world of farmhouse décor and lifestyle, and wants to share their expertise with the American Farmhouse Style audience of 500,000 farmhouse fans. This role will provide promotional opportunities for you and your personal brand, including a regular column in the print magazine!
About American Farmhouse Style:
AFS is the ultimate resource for American décor and architecture,whether in a historic homestead, modern country estate or suburban home. We provide tips, tricks, and tours to give readers and followers an inside look into the style and help them reach their own decorating goals.
Can you be a Brand Ambassador?
We're looking for an enthusiastic, savvy individual who wants to build a relationship with our audience as an authority and resource for farmhouse design. The brand ambassador needs to have this style in their home, be able to take high quality pictures, and tell stories to our readers with a fresh and authentic perspective that delivers on a personal level.
The Brand Ambassador receives:
Regular column in the print magazine for one year (6 issues)
Small styling and floral stipend to spend on your column for each issue
Free products from our advertisers for styling, photoshoots and content creation
Promotion for you and your content on our website and social media platforms
Want to apply?
We'll need to get to know a little bit about you, and see images of your original styling!
Fill out the form below completely and submit before 12:00 PM PST on August 15, 2021.
---
Items marked * are required for submission.